One of our favorite things to do around here are book related activities.  We are in a homeschool book club & participate in book related activities at our library whenever possible.  There is just something about doing a craft, activity, or lesson tied into one of our favorite books – it definitely sticks with my kiddos more.
It works the other way too.  Sometimes I start with an activity or lesson plan and then tie it into a book.  There are always plenty of titles on your bookshelf or at your local library that can work together with your activity.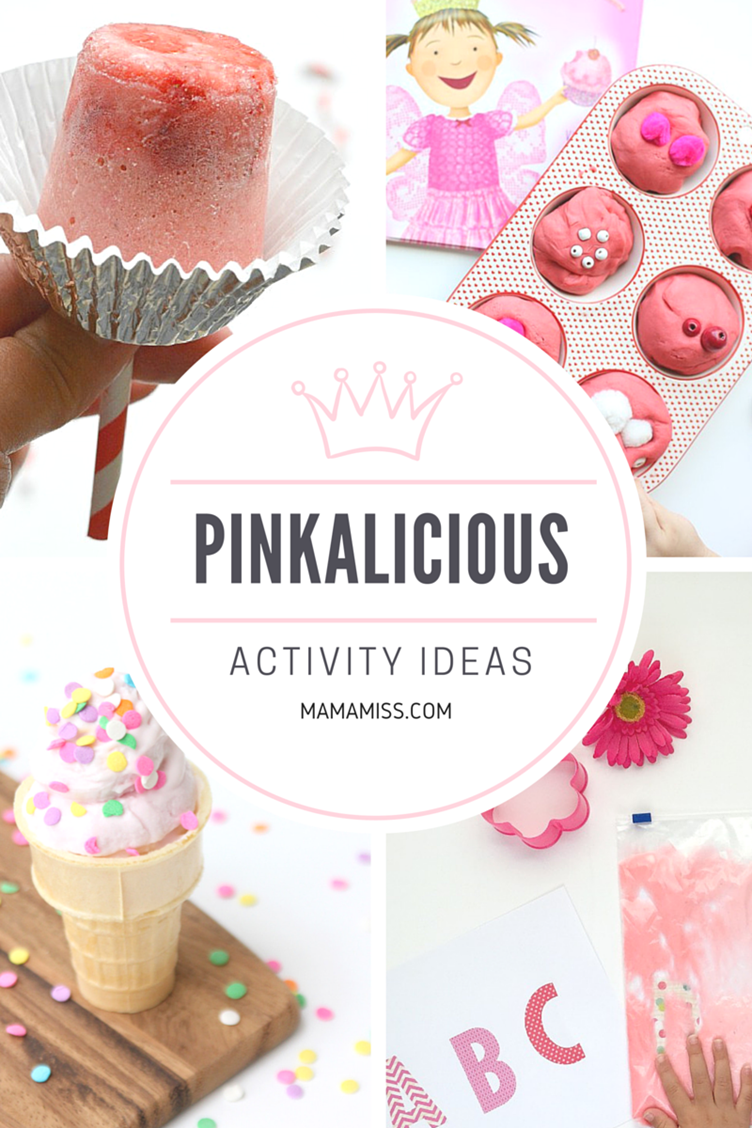 These Pinkalicious Activity Ideas and Recipes go with one of our favorite books, Pinkalicious by Victoria Kann.  Which is also the Virtual Book Club for Kids book pick this month!
Included in the ideas below are activities for pre-writing, science, sensory, cooking, alphabet, colors, numbers, and shapes.  There are so many great things to tie into such a fun book!
PINKALICIOUS ACTIVITY IDEAS
  ________________________
Pinkalicious Instant Froyo Cones  ::  Mama Miss
Pinkalicious Sensory Bin ::  3 Dinosaurs
Pinkalicious Cupcake Popsicle  ::  Growing Book by Book
Pinkalicious Alphabet Game :: The Educators' Spin On It
Pinkalicious Preschool Colors  ::  Preschool Powol Packets
Fizzing Pinkalicious Cupcake Experiment  ::  Inspiration Laboratories
Pinkalicious Pre-Writing Sand Tray  ::  Rainy Day Mum
Pinkalicious Roll & Count Playdough Cupcakes  ::  I Can Teach My Child!

INSPIRE OTHERS BY SHARING!!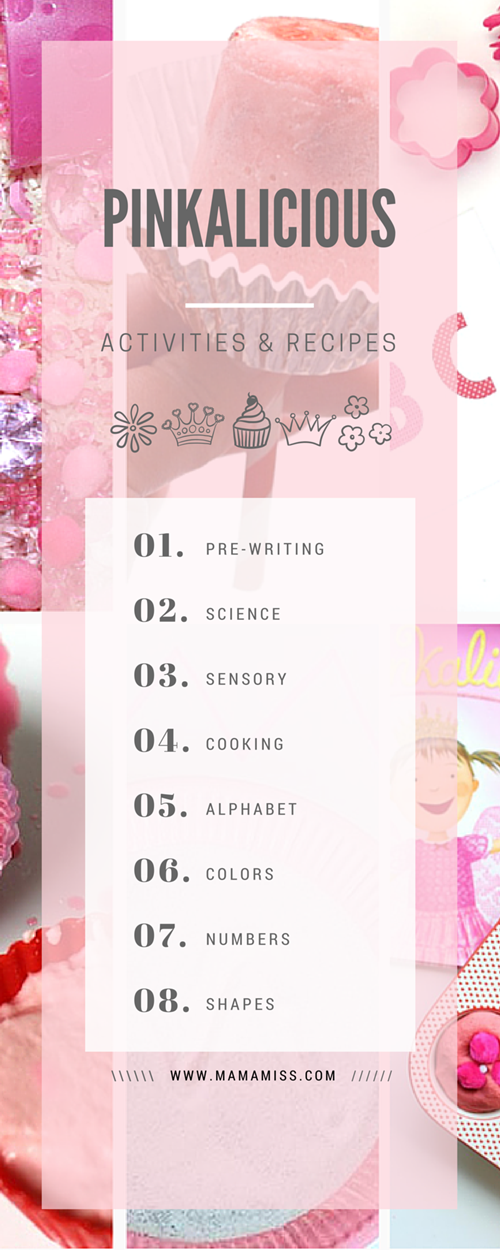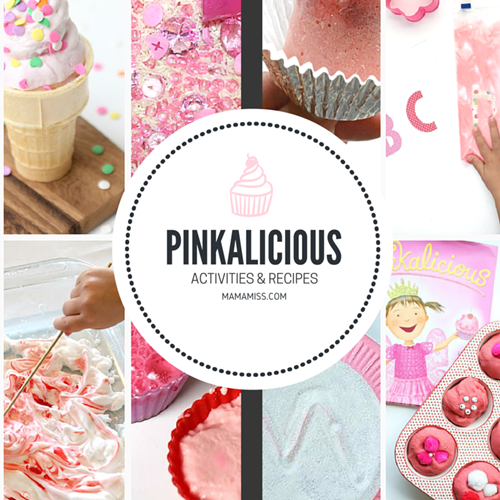 ♥
Like what you see?!
You can connect with me on:
Pinterest || Facebook || Twitter || Google +
see more on my design site too >> Mama Miss Designs
And don't miss any updates, get new posts right away – sign up here…
♥
© Mama Miss. All images & content are copyright protected.
Feel free to share ONE picture and linking directly to this post for download.
Please do not copy directions, ingredients, or pdf files for your own website or Facebook page, visuals or words.
Copying my post partially, or fully, is strictly prohibited.
All work by Mama Miss is licensed under Creative Commons Attribution-NonCommercial-NoDerivs 3.0 Unported License.
(Visited 3,666 times, 3 visits today)