Our mornings have become a little busier lately – so a mama printable to the rescue!  And, of course I couldn't find a morning chore chart already out there that would work for us – so I made one ;)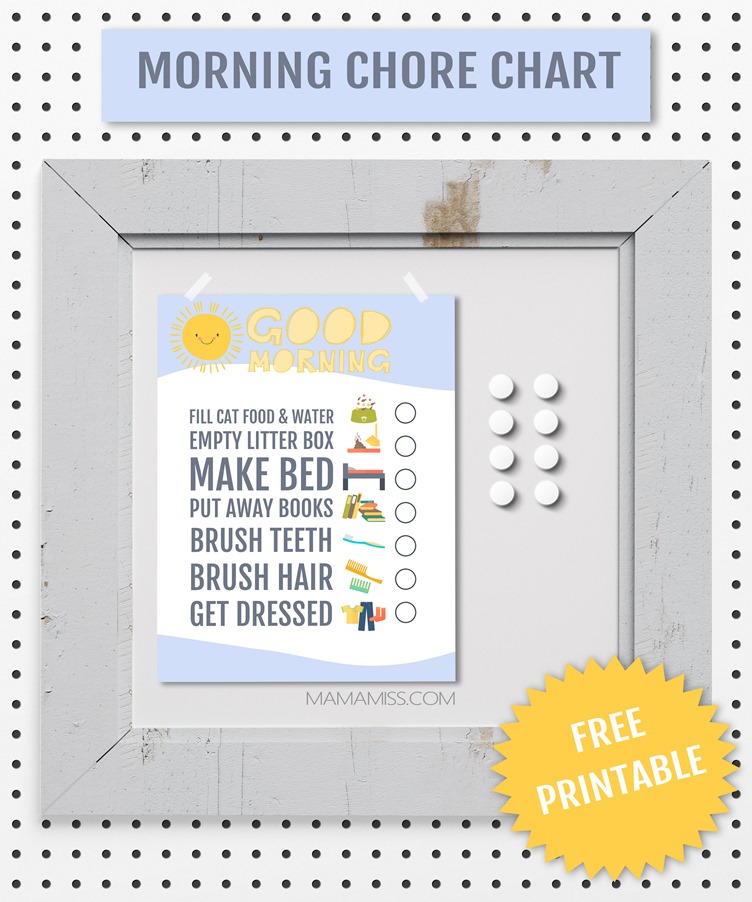 As part of the kiddos morning chore chart routine they are responsible for certain things before we start our day.
Our days are a little bit busier with V&T in homeschool first grade & homeschool kindergarten this year.  We are in classes and activities almost every day outside of the house, so we are coming and going constantly.   I needed something solid on the wall, a tool to remind V&T of their morning chores, something mommy didn't have to remember, to remind them.  Once they complete their morning chore chart they receive a quarter (not an actual quarter, a plastic quarter on their allowance board – post coming soon).
Their morning chore chart is on the wall by their bedrooms for quick access once they complete it.  Ideally they won't even come downstairs until they finish it, "ideally" :)  Once they are done with their morning chores, they head downstairs to add a quarter to their allowance board.  Once they get so many quarters on the board, we'll switch it for bills to put in their piggy banks.
I put ours side-by-side for V&T on a magnetic board.
Currently we have two litter boxes and two sets of food/water areas for our little Gracie.  So each kiddo is responsible for their own kitten area, hence the same chart.
I attached them with double stick tape to the board and then they use the magnetic dots to cover the circles.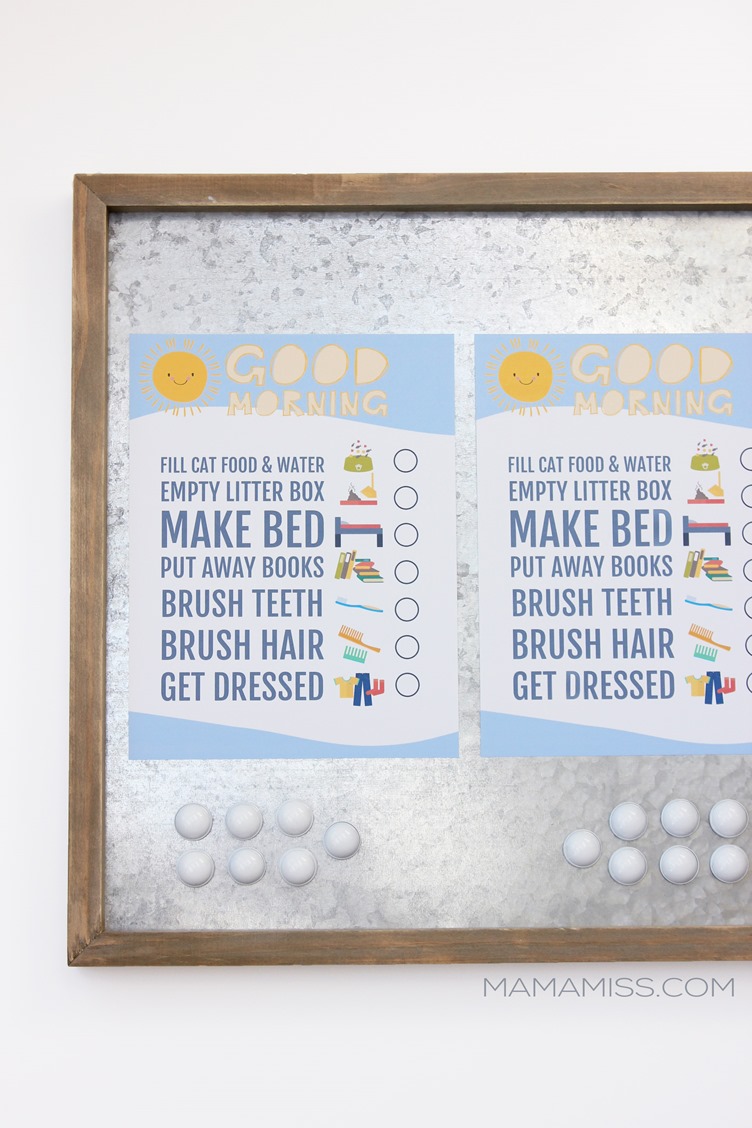 And not all households have kittens like us, so I made ya a doggie one too :)
I hope you find these useful in your house!

INSPIRE OTHERS BY SHARING!!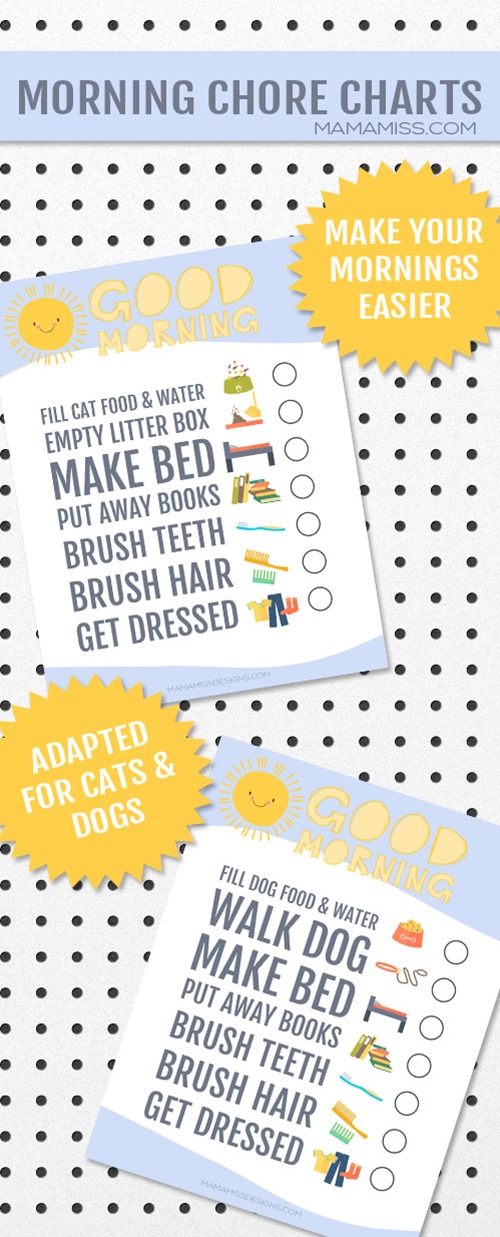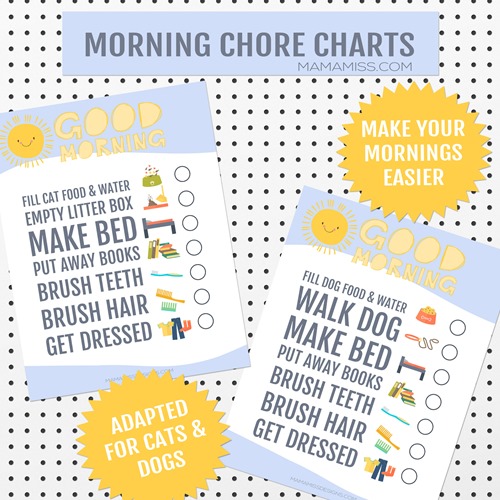 ♥
Like what you see?!
You can connect with me on:
Pinterest || Facebook || Twitter || Google +
see more on my design site too >> Mama Miss Designs
And don't miss any updates, get new posts right away – sign up here…
♥
© Mama Miss. All images & content are copyright protected.
Feel free to share ONE picture and linking directly to this post for download.
Please do not copy directions, ingredients, or pdf files for your own website or Facebook page, visuals or words.
Copying my post partially, or fully, is strictly prohibited.
All work by Mama Miss is licensed under Creative Commons Attribution-NonCommercial-NoDerivs 3.0 Unported License.
(Visited 3,659 times, 1 visits today)