We have plastic dinosaurs, we have high gloss white paint, we have neon…what does that spell? It's a RAWR-tastic re-purpose!
I bought these dinos a while back for $1 a piece at Walmart and knew I wanted to spray paint them with high gloss white (my go-to spray paint). The hubs is so used to my obsession with spraying everything with high gloss white that he knows what I'm going to say before I say it (and to be quite honest, he's probably sick of everything being painted high gloss white ;) I can't help it, everything looks better in high gloss white! :) And it looks even more fantastic with neon added to it (I've been hoarding my neon love here :)
This is a marvelously easy and magnificently cheap project.
Here's what you will need to make it happen:
Plastic Dinosaurs
High Gloss White Spray Paint (I used this one for this project)
Acrylic Craft Paint in Neon Colors (I used: My Studio Acrylic Craft Paint: Pink 72711, My Studio Acrylic Craft Paint: Light Orange 72720, My Studio Acrylic Craft Paint: Seaside 72747)
Paint Brush
Time for Drying ;)
Here are the basic steps:
Paint dinos with approximately 3 coats of high gloss white spray paint; Allow to dry fully between coats.
Paint neon designs on dinos; Allow to dry.
You are done!
**DISCLOSURE**
Oh & one more thing – these are pure decoration – i.e. the "home DIY" category label :)
I made them for me not the kiddos ;)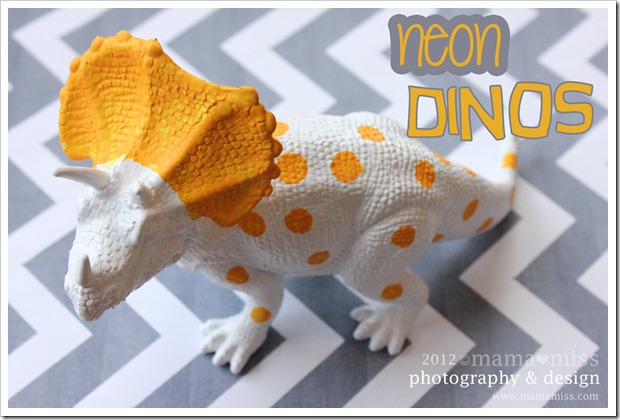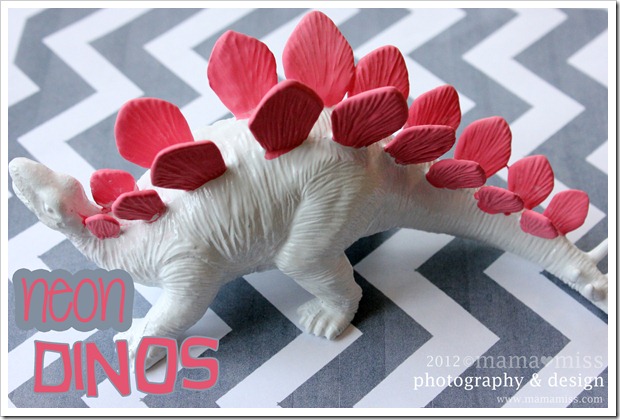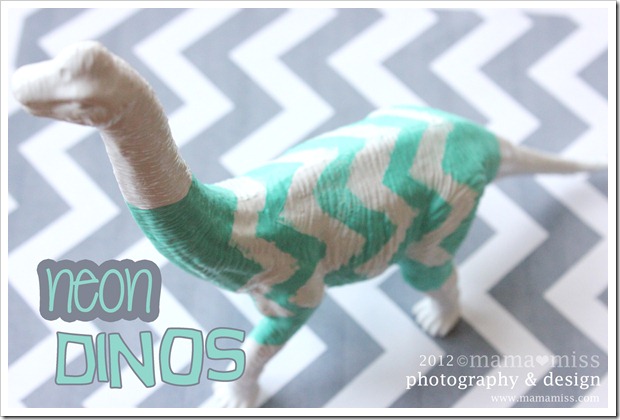 entered in:
(Visited 2,520 times, 1 visits today)