My favorite season is fall!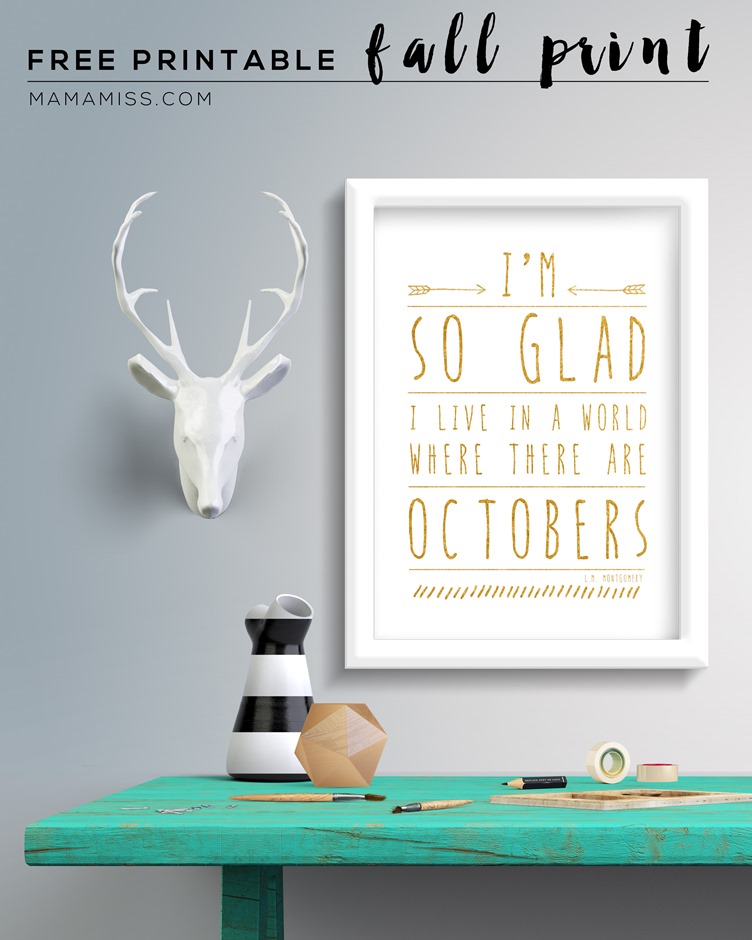 The leaves are a brilliant shades of orange, red, and yellow.  The smell of spices and crispness is in the air.  Warm metals, rustic woods, and rich plaids fill the décor.  Pumpkins, fall foliage, apples, hayrides, welcome autumn and all it's splendor.
One of my absolute fav quotes, from one of my favorite shows of all times, Anne of Green Gables by L.M. Montgomery is  "I'm so glad I live in a world where there are Octobers.".  I grew up watching the series on the Disney channel.  I watched the episodes over & over with my best friend Jenny, and then the series that followed (not as good as the original IMO), but it was still wonderful in so many ways – Anne of Avonlea.
As a girl, I yearned to be Anne Shirley, I admired her gumption, no nonsense personality, and bookish ways.  And if memory serves me correct, I actually stated reading the book first, and then was uber-excited when the series started on the Disney Channel.
So, I took it upon myself to resurrect my childhood & plaster some Anne on my wall with this Fall Printable Quote from Anne of Green Gables :)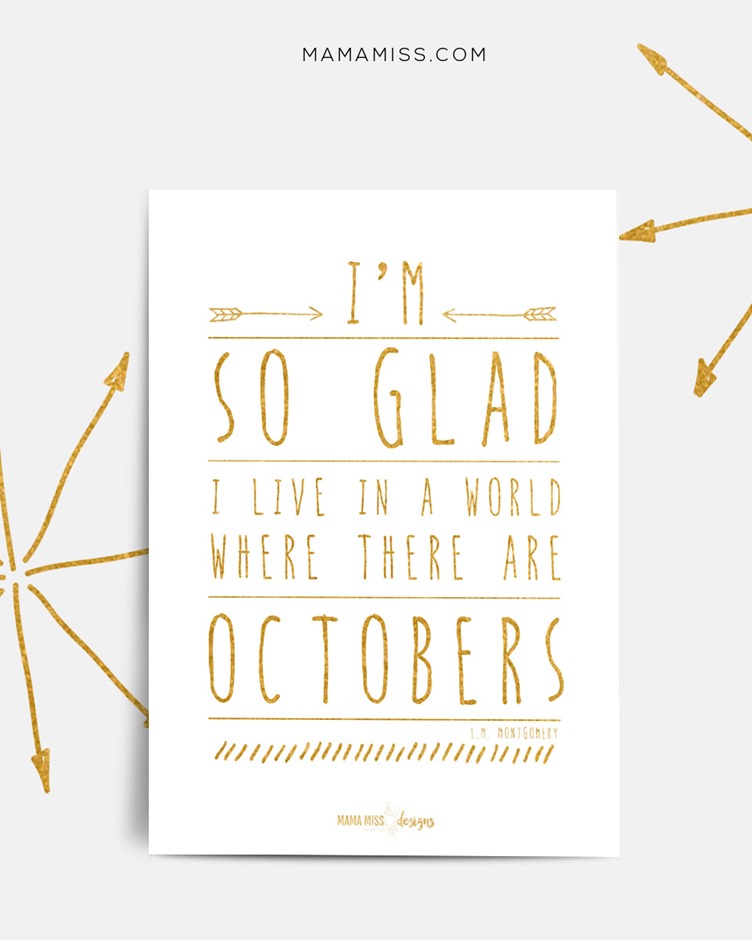 Print one out for you too!
And here is the FREE printable – just enter your name & email and I'll send ya the downloadable link straight away to your inbox – BAM – just like that!

INSPIRE OTHERS BY SHARING!!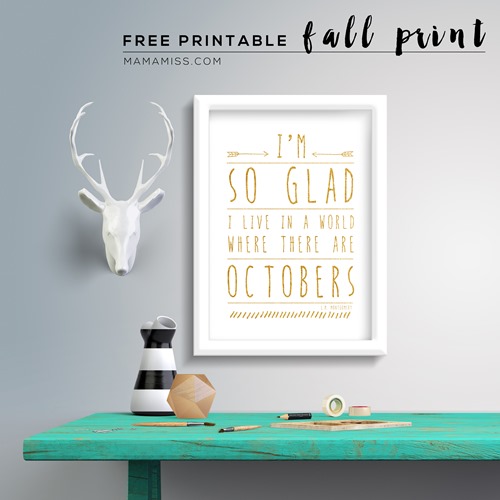 ♥
Like what you see?!
You can connect with me on:
Pinterest || Facebook || Twitter || Google +
And don't miss any updates, get new posts right away – sign up here…
♥
© Mama Miss. All images & content are copyright protected.
Feel free to share ONE picture and linking directly to this post for download.
Please do not copy directions, ingredients, or pdf files for your own website or Facebook page, visuals or words.
Copying my post partially, or fully, is strictly prohibited.
All work by Mama Miss is licensed under Creative Commons Attribution-NonCommercial-NoDerivs 3.0 Unported License.
(Visited 6,728 times, 3 visits today)