Yay, it's Thursday – kiddo fun!
I saw this cool post in parenting magazine about adding vinegar to baking soda & watching the reaction.  I thought this would be the perfect activity for little miss V, and when better than "experiment week" to try out? :)  Oh, & the article is misleading in the sense that it starts off saying, "you may want to take this outside."  So, with that in mind, I had V wearing a smock and standing far back, expecting some big explosion or such….yeah….NOT!  Don't get me wrong, V LOVED, I mean L.O.V.E.D. this activity!  But, in my opinion, yeah, it is not really necessary to move this one out to the porch.  It fizzles, like soda fizzles…no need to go outside, I guess, unless your baking soda haul is filling a dump truck – LOL!
One of the main things I try to do is make most of my posts using everyday things, things you might already have around the house.  For the original post it says to use medicine droppers of different sizes to squirt the vinegar into the baking soda.  Well, I don't have random droppers just lying around my house, do you?  So, let the mama♥miss brainstorming session begin!  What about balloons?  Huh, you say?  Well, let me show you :)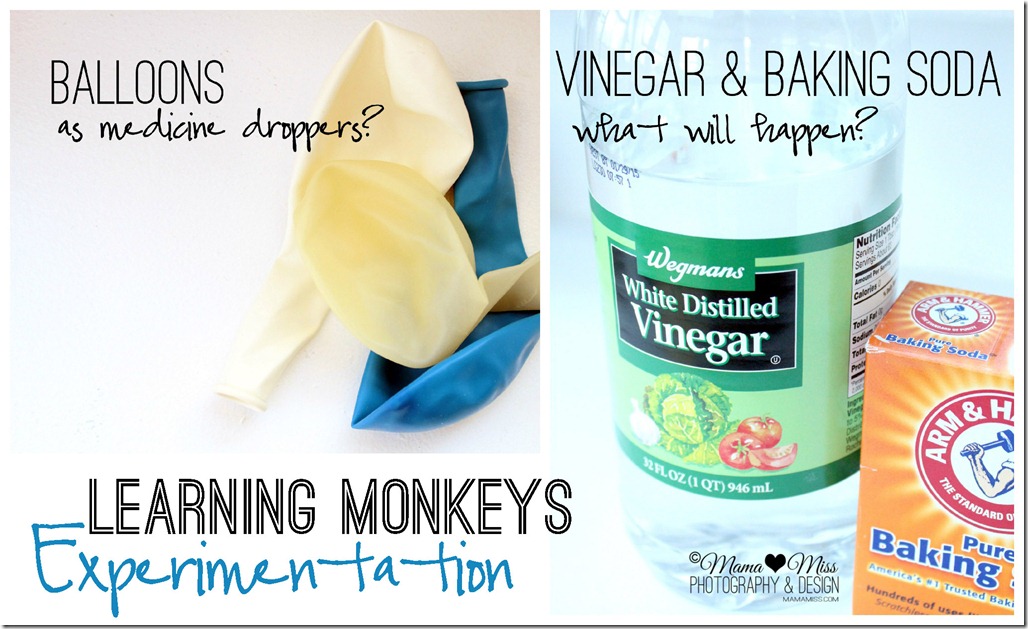 So, here's my brainstorming success!!  Like I mentioned above – balloons!
Not any kind of special balloons, just your normal, everyday, lying around the house, blow-up birthday balloons.
Awesome, right?
This makes it better for little miss V and her chubby little toddler hands, too.
Wahoo!  Everything that is part of this activity you WILL most likely already have – no running to the store (that's a plus in my book!)  So without further blah, blah, blah… ;)
Materials
box of baking soda
food coloring
white distilled vinegar
balloons (however many colors you wish to use will determine how many you will need)
Tools
sharp object (wider than a pin needle) to pierce balloon (I used a corn holder-see pic)
funnel
9×12 pan or baking tray
protective floor mat
smock
kitchen tools (optional for later play)
Instructions
Dump out entire baking soda box into the 9×12 pan.
Using a funnel, fill a balloon with vinegar up to the stem of the balloon. Be careful not to fill it too far or you will not be able to tie it off.
Drop in desired food coloring into balloon.
Tie off balloon.
Repeat steps 2-4 for each balloon, for each color.
Pierce a hole on top of the balloon ball.
Give to the younging & let them have fun :)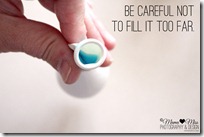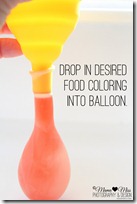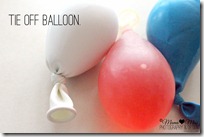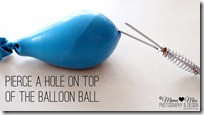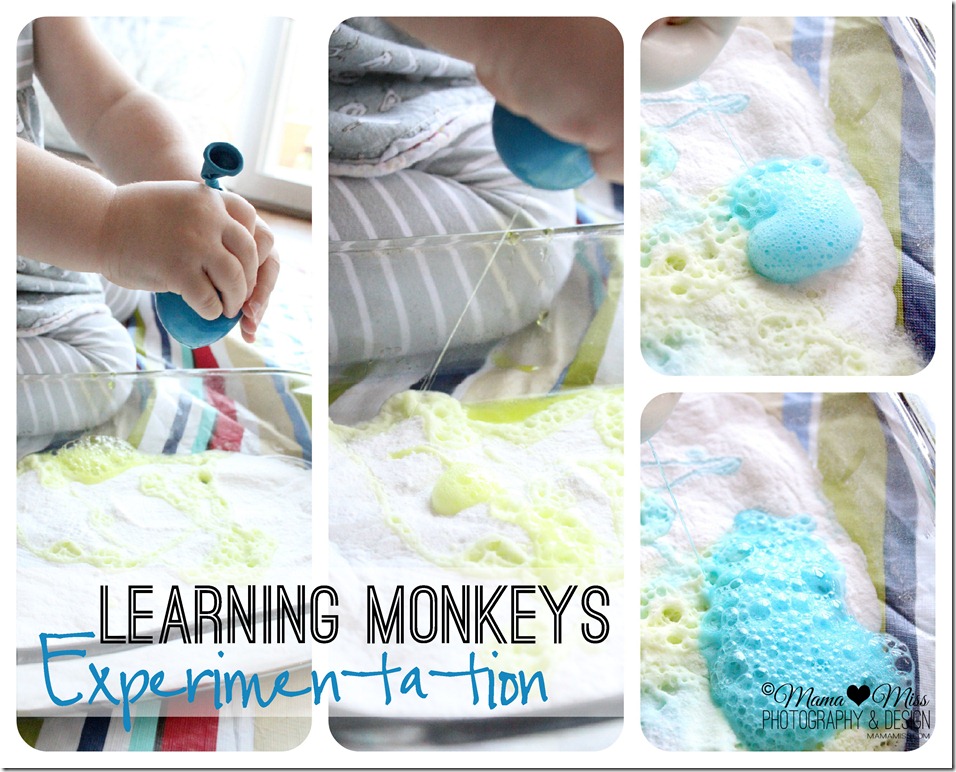 After our initial balloon depletion, there was fork-swirling fun, hand-swirling fun, and then…wait for it…we whipped out the big guns – FUN KITCHEN TOOLS ;)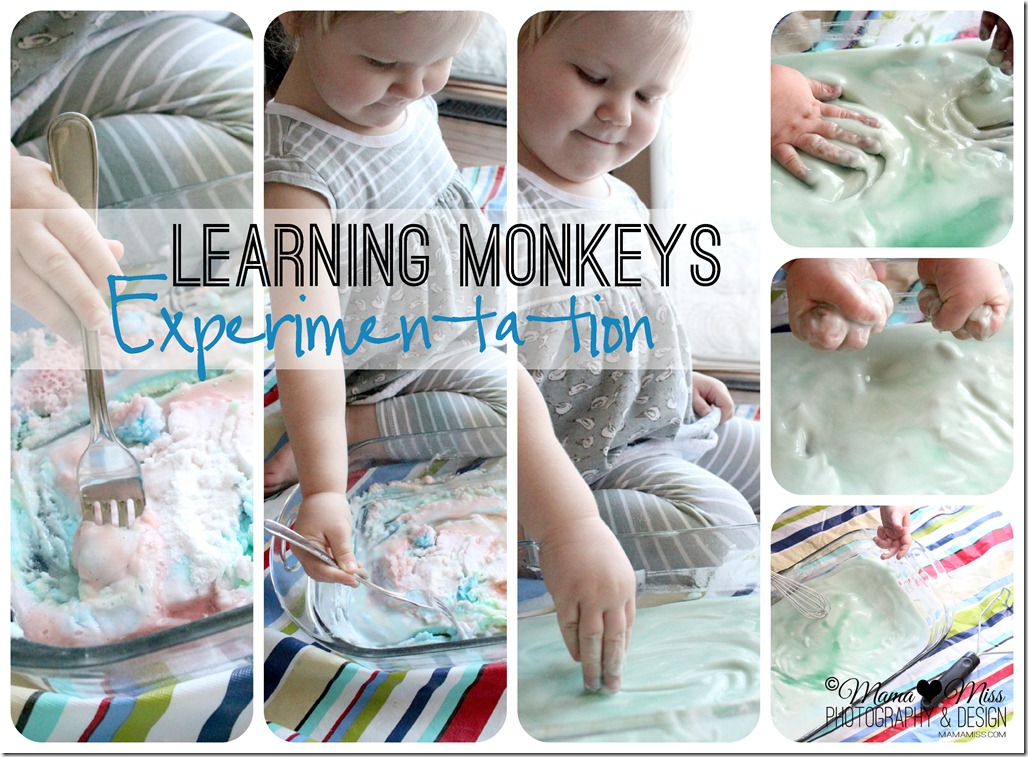 (Visited 2,679 times, 1 visits today)