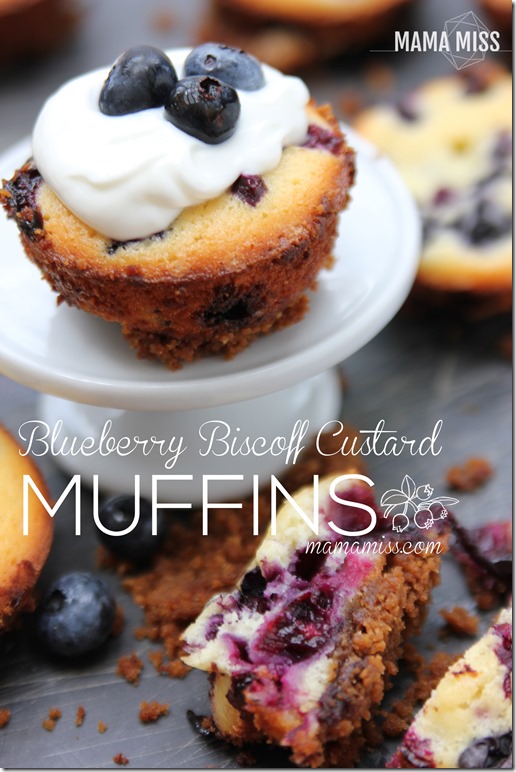 So these little muffins, these Blueberry Biscoff Custard Muffins.  We'll call them muffins but they are really little bites of heaven friends, they are just that perfect bite size of yumminess to make it happen.  Fulfilling those quickly needed sweetness cravings!
Some blueberries, some Biscoff, some butter… you see where I'm going with this… pure blueberry delectable yumminess!
What's even more magical – is serving it alongside vanilla frozen yogurt….mmmm the vanilla soaking into the Biscoff crust mmmmm…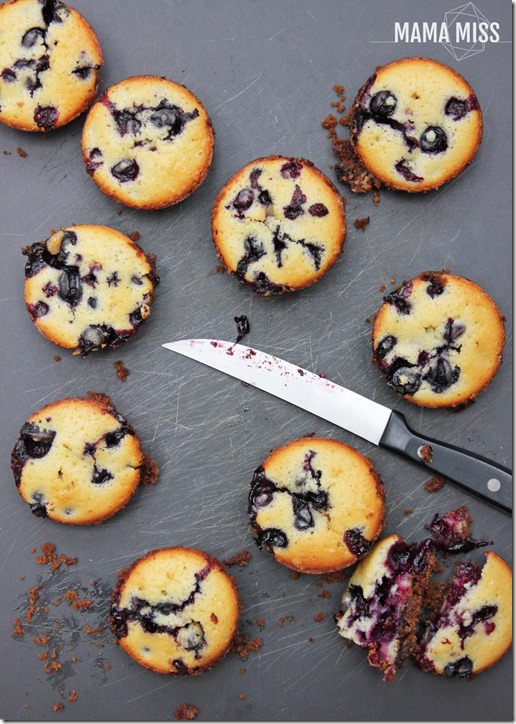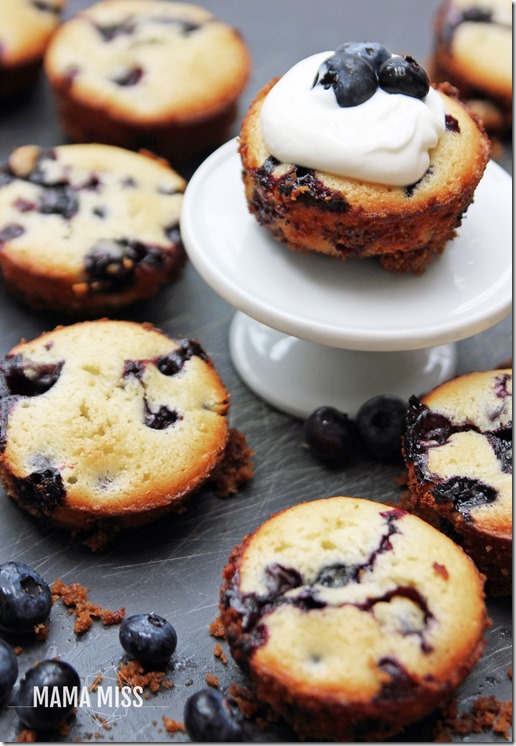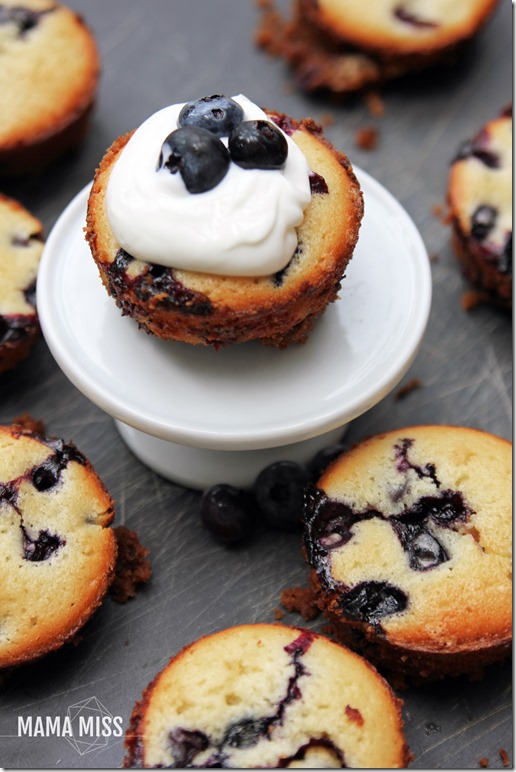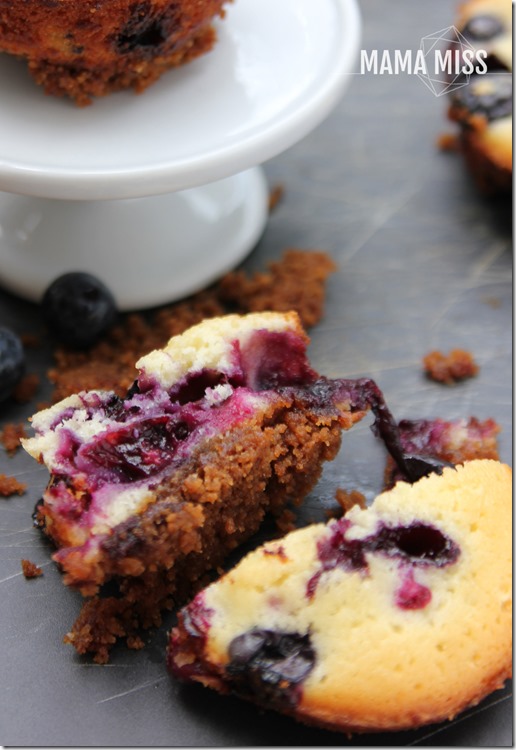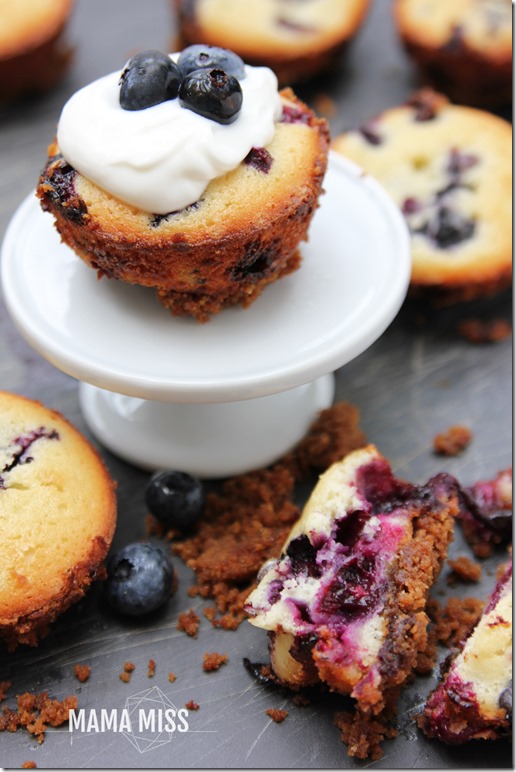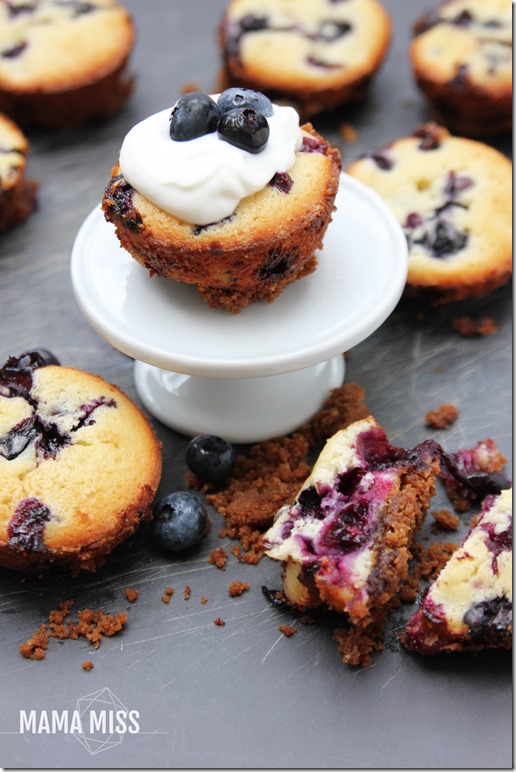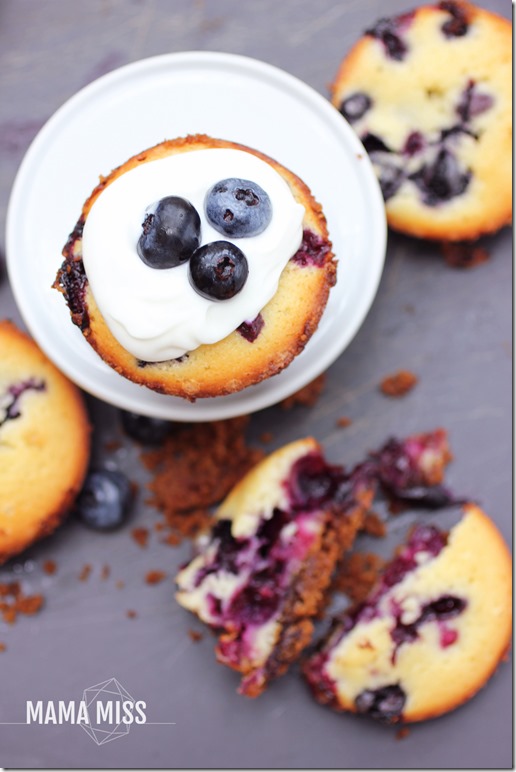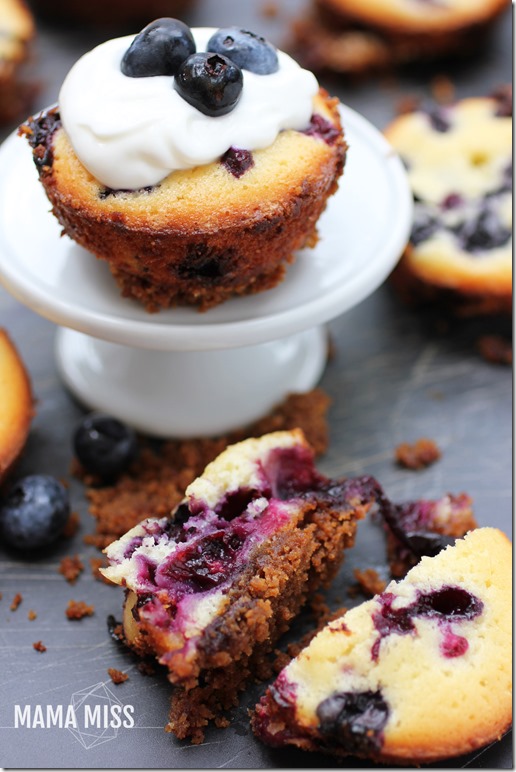 Blueberry Biscoff Custard Muffins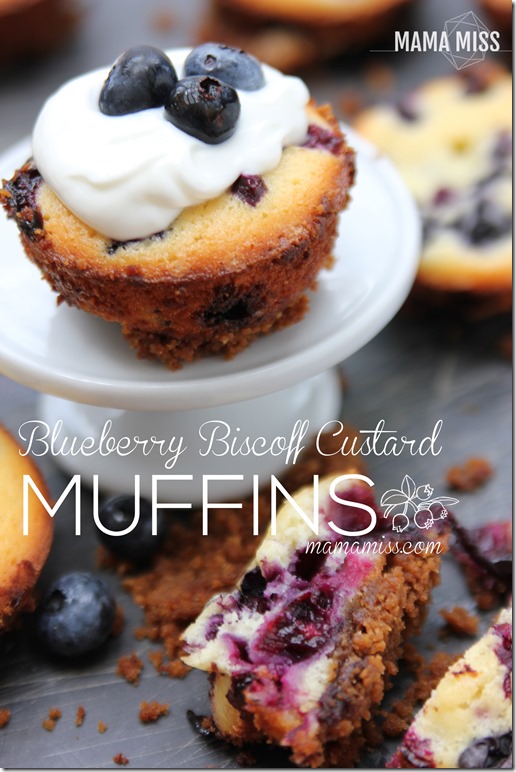 Chocked full of blueberries, these Blueberry Biscoff Custard Muffins are so incredibly yummy & the perfect sweet treat!
Ingredients
Crust
2 cups Biscoff cookies, finely crushed
9 tablespoons butter, melted
Filling
3 eggs
1 1/4 cups granulated sugar
3/4 cup plain nonfat Greek yogurt
1/2 cup + 2 tablespoons flour
3 tablespoons cornstarch
pinch of salt
1 teaspoon pure vanilla extract
3 cups fresh blueberries
Topping
1 cup plain nonfat Greek yogurt
1/8 cup superfine sugar
1/2 cup fresh blueberries
Instructions
Preheat oven to 350° F.
Generously apply vegetable shortening to two 12 cup muffin tins (or alternatively use paper liners), set aside.
With a whisk, mix together, the finely crushed Biscoff crumbs, superfine sugar, and melted butter in a medium bowl.
Press the crust mixture into each pre-greased muffin cup, press down with spoon to flatten.
Pre-bake for 6 minutes. After 6 minutes, remove muffin tins from oven, set aside & let them cool.
While the crust is pre-baking, in a large mixing bowl, beat the eggs with a whisk attachment.
Slowly add the granulated sugar until foamy.
Next, add the Greek yogurt, flour, cornstarch, salt, and vanilla; beat until well blended.
Fold in the blueberries.
Pour the custard mixture into the muffin tin cups, over the pre-baked Biscoff crust; smooth the tops if necessary.
Bake until the crust is golden, about 30 minutes.
Allow to cool, and with shortening lined knife, carefully remove from muffin tins.
For the topping, blend the Greek yogurt & superfine sugar in a stand mixer with a whisk attachment until it has a whipped consistency. Add a dollop to each muffin. Top with fresh blueberries.
Notes
https://www.mamamiss.com/blog/2014/08/05/blueberry-biscoff-custard-muffins/
All rights reserved Copyright 2012-2019 Mama Miss Blog and Designs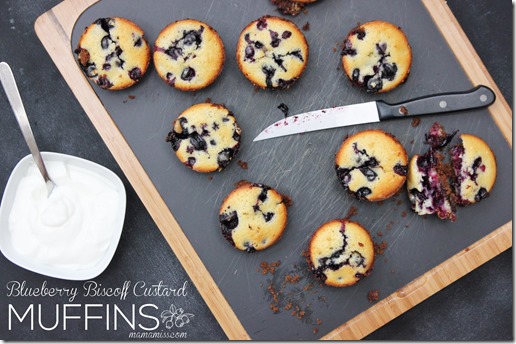 So, go.  Go now into the wild blueberry beyond, purge all those blueberries, and serve them up with some vanilla frozen yogurt to make this tasty treat complete!

♥
Like what you see?!
You can connect with me on:
Pinterest || Facebook || Twitter || Google +
And don't miss any updates…
♥
© Mama Miss. All images & content are copyright protected.
Feel free to share ONE picture and linking directly to this post for download.
Please do not copy directions, ingredients, or pdf files for your own website or Facebook page, visuals or words.
Copying my post partially, or fully, is strictly prohibited.
All work by Mama Miss is licensed under Creative Commons Attribution-NonCommercial-NoDerivs 3.0 Unported License.
♥♥♥
(Visited 2,395 times, 2 visits today)