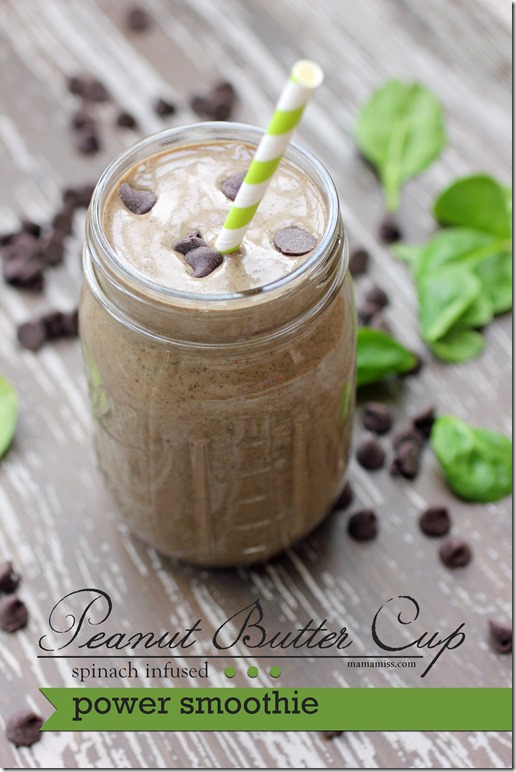 When I think Valentines Day, I think chocolate – don't you?!  The flowers aren't important, the dinner isn't that important – but hey, there better be some chocolate involved–  am I right?!  Buuuuut…I'd really rather not have chocolate added to my waistline.
So I've gone & done it – I've super charged my Peanut Butter Shake and turned it into a Peanut Butter Cup Power Smoothie!
I've filled it with some spinach, some flax, and my favorite – my chocolate CocoaVia® supplement.
Hey, I'm all about experimenting in the kitchen & trying to find healthier ways to make things.  Quite honestly, I mean for-reals, you can't even taste the healthy stuff in this smoothie – you really can't.  It's a surefire way to sneak in some unsuspecting veggies!
For a fruiter version – here's another yummy CocoaVia® recipe I just made recently too.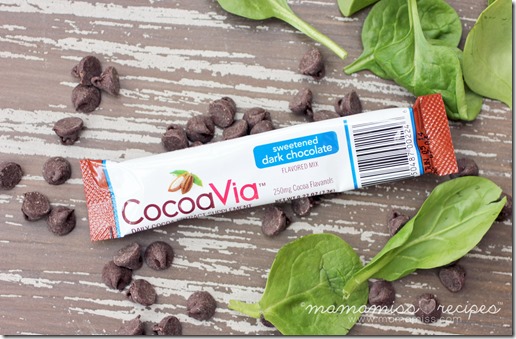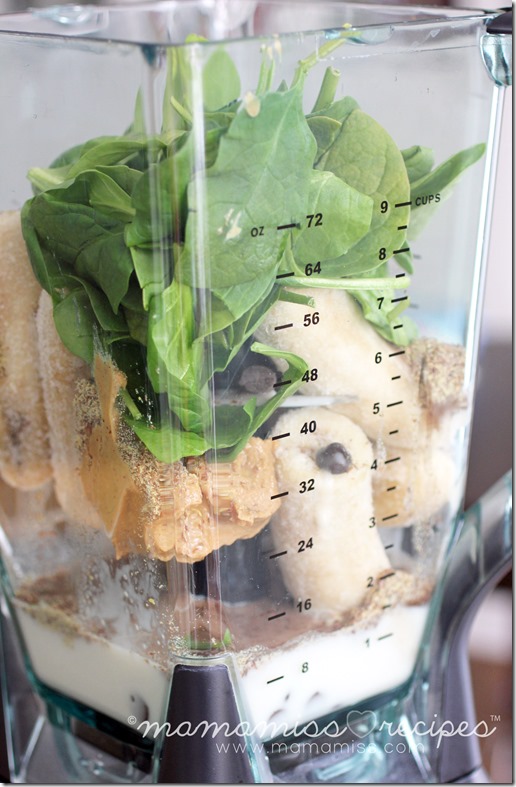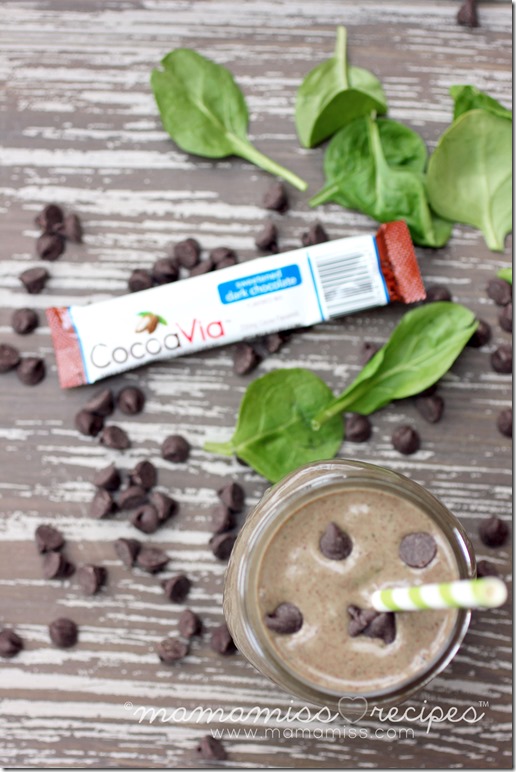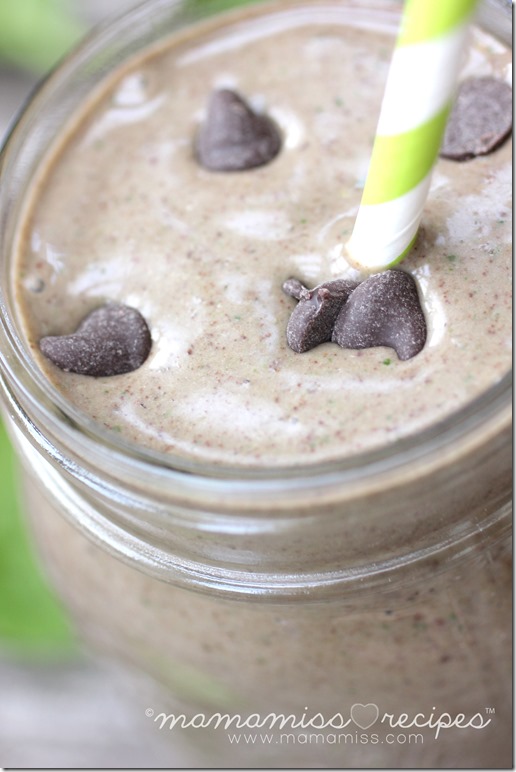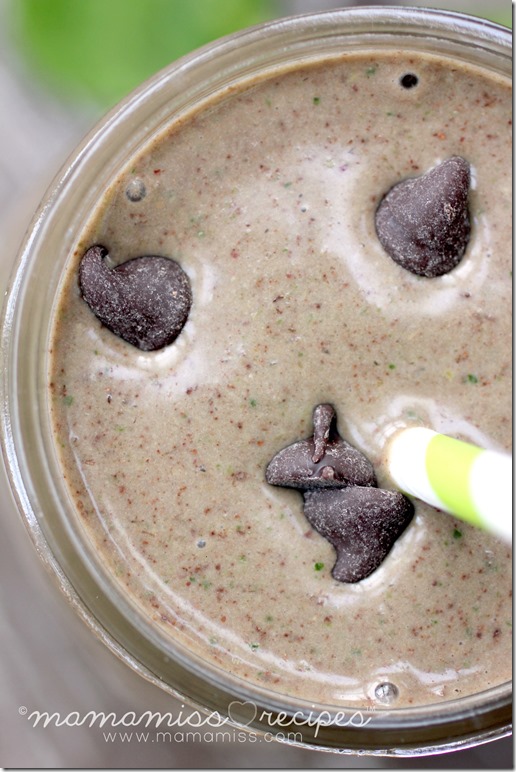 Peanut Butter Cup Power Smoothie
Peanut Butter Cup Power Smoothie - It's a surefire way to sneak in some unsuspecting veggies into your daily dose of chocolate.
Ingredients
1 cup fresh spinach
2 frozen bananas, cut in thirds
2 tablespoons all natural* creamy peanut butter
1/8 cup chocolate chips
1 1/2 cups vanilla almond milk
Instructions
Combine all the ingredients into a blender and blend until smooth. Add more almond milk to make the smoothie less thick.
Notes
*natural peanut butter = ingredients are only peanuts and 1% or less of salt. I like Smuckers.
***I prefer natural peanut butter without all the extra "stuff", but I'm positive regular ol' peanut butter would be just fine too :)
https://www.mamamiss.com/blog/2014/02/13/peanut-butter-cup-power-smoothie/
All rights reserved Copyright 2012-2019 Mama Miss Blog and Designs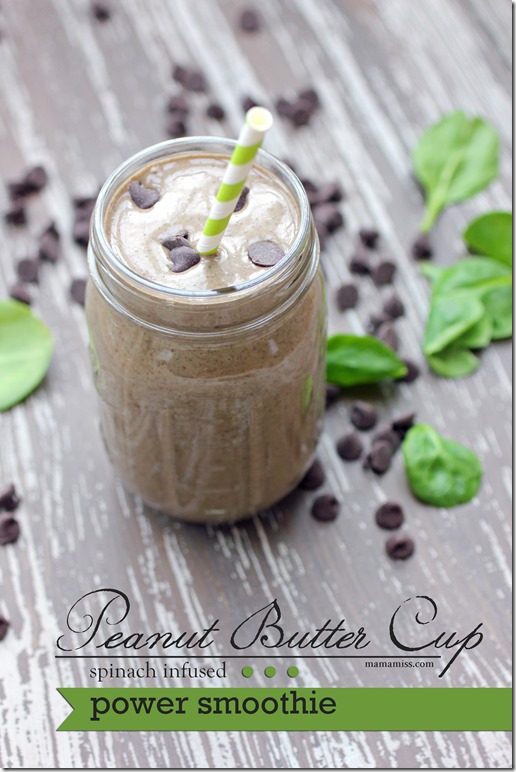 So, my gift to you for Valentines Day?!
Chocolate in a healthy way – a Peanut Butter Cup Power Smoothie.
You are welcome ;)

♥
Like what you see?!
You can connect with me on:
Pinterest|Facebook|Twitter|Google + too!
♥
© Mama Miss. All images & content are copyright protected.
Feel free to share one picture and linking directly to this post for download.
Please do not copy directions, ingredients, or pdf files for your own website or Facebook page.
Copying my post partially, or fully, is strictly prohibited.
All work by Mama Miss is licensed under Creative Commons Attribution-NonCommercial-NoDerivs 3.0 Unported License.
♥♥♥
(Visited 8,232 times, 1 visits today)