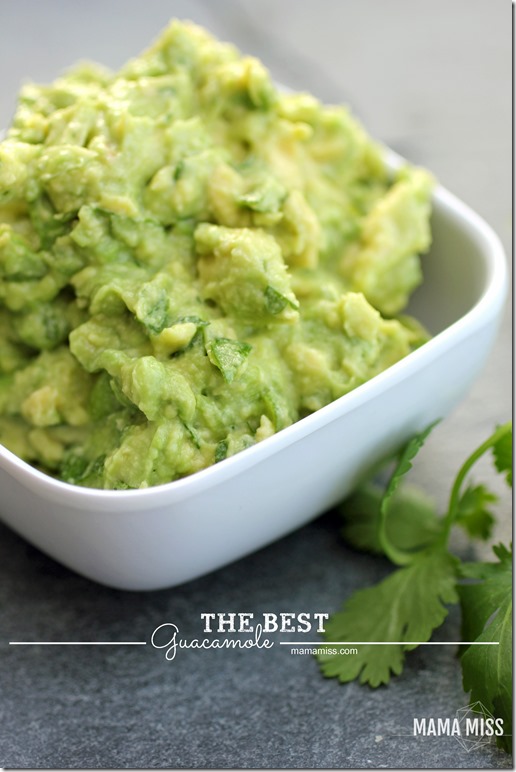 Simply the best guacamole!  For two important reasons.
FLAVOR – the tang of lime, the crispness of green onions, the freshness of fresh cilantro, and of course the delectable avocado.
SIMPLICITY – only 4 ingredients – avocado, fresh lime juice, fresh cilantro, and green onions.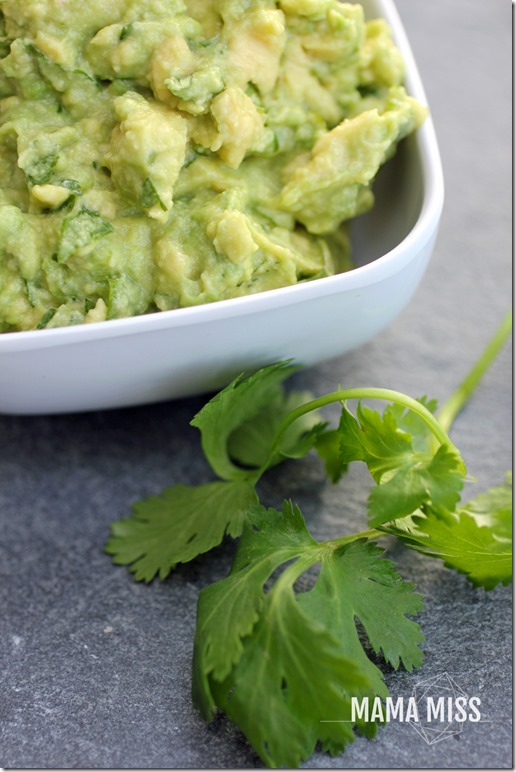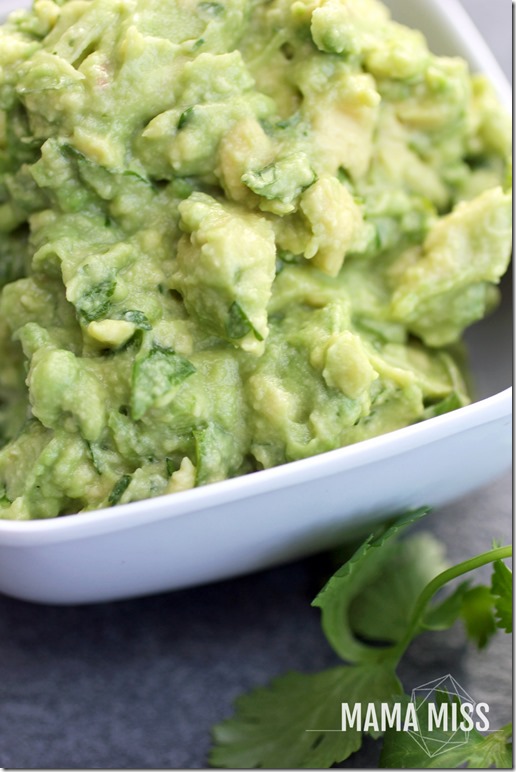 I'm all about simplicity these days – life is too hectic to spend the majority of it preparing a meal – I 'd rather spend that time siting down & enjoying the meal with my family.  I have to believe that is why this recipe has stuck with me & why I make it over and over again – sheer simplicity.
As you know by know, me & the avocado, yep, we go way back – we're best pals – looooooove me some avocado.  Here are some of my past published avocado adventures: BACON BASIL AVOCADO PASTA, CHICKEN AVOCADO SOUP, & some PUMPKIN TORTILLA SOUP .
Although sometimes I just grab a serrated grapefruit spoon (they are perfect for avocado scooping too!) and scoop it out and eat it right from it's soft shell…mmmmmmmm.
I'm a self-taught connoisseur of avocado ;) (oooh can I add that on my resume?!!) Bring on the avocado!
So, you better believe I've tried almost every guacamole out there, known to man (or woman!)  And by far, this has been my fav.  Therefore, I crown it "the best guacamole".
A titled well deserved if you ask me.  But what do I know – I'm just a girl with a couple of yummy avocados ;)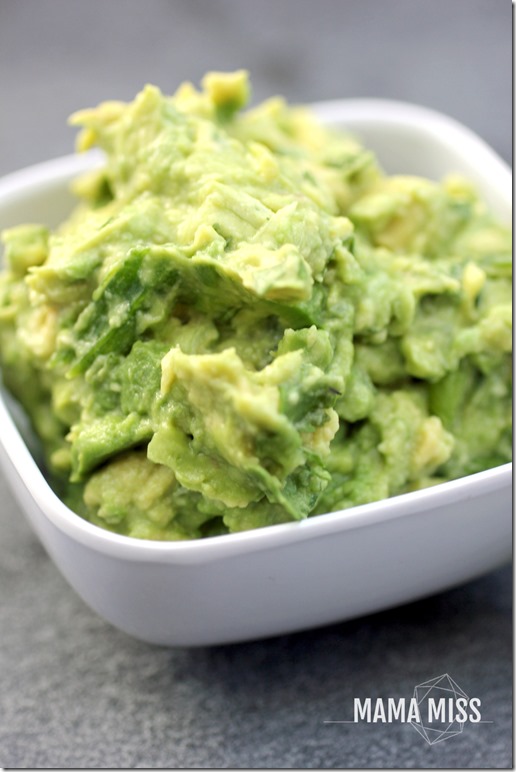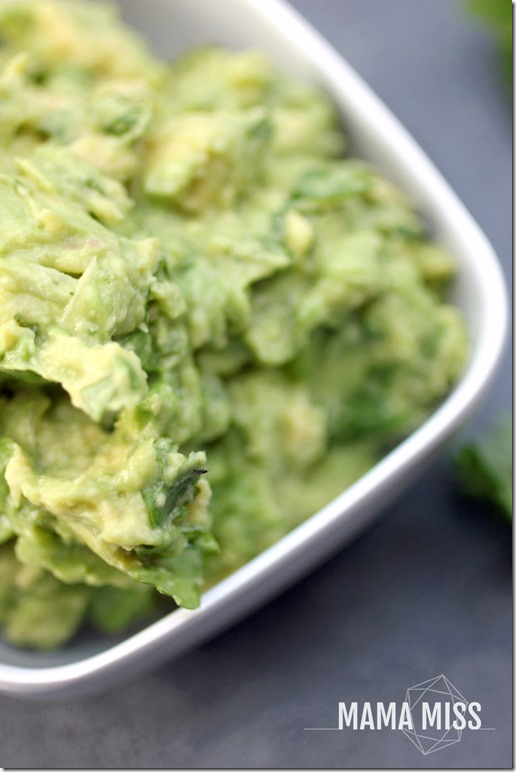 Simple to make, with only fresh ingredients providing the perfect blend of flavors, makes this guac, hands down, the best guacamole ever!
Ingredients
2 ripe avocados, seeded & peeled
1 tablespoon FRESH lime juice (don't sub for bottled)
2 green onions, thinly sliced (approx. 2 tablespoons)
1/4 cup fresh cilantro, finely chopped
1-2 grinds of Pink Himalayan sea salt (regular sea salt works too)
Instructions
In a medium bowl, combine all the ingredients and mash with a fork or a potato masher (my preferred method) to achieve desired consistency. We like ours a bit chunky so I don't mash it too much, just enough to break up the avocado & blend the ingredients well.
Notes
this also freezes well Transfer the mixture to a resealable freezer bag, squeeze the air from the bag, and seal. Freeze for up to one month.
https://www.mamamiss.com/blog/2014/03/25/the-best-guacamole/
All rights reserved Copyright 2012-2019 Mama Miss Blog and Designs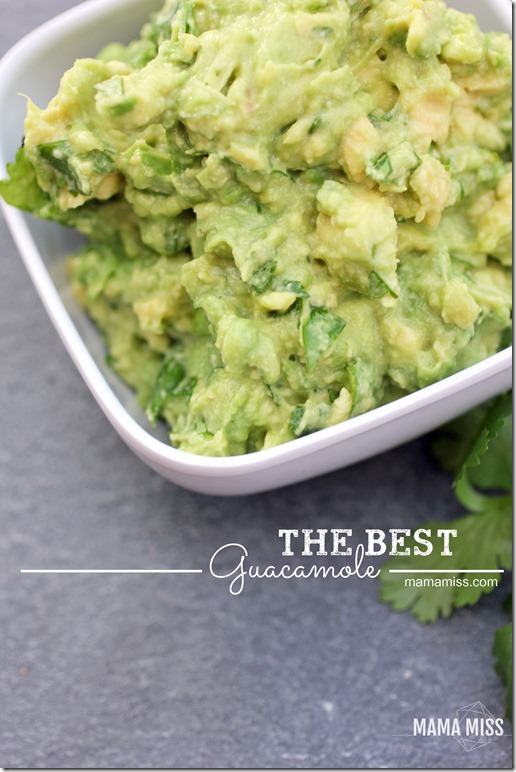 ♥
Like what you see?!
You can connect with me on:
Pinterest || Facebook || Twitter || Google +
♥
© Mama Miss. All images & content are copyright protected.
Feel free to share ONE picture and linking directly to this post for download.
Please do not copy directions, ingredients, or pdf files for your own website or Facebook page, visuals or words.
Copying my post partially, or fully, is strictly prohibited.
All work by Mama Miss is licensed under Creative Commons Attribution-NonCommercial-NoDerivs 3.0 Unported License.
♥♥♥
(Visited 3,522 times, 1 visits today)