How about a sneak peek into Backyard Summer Camp…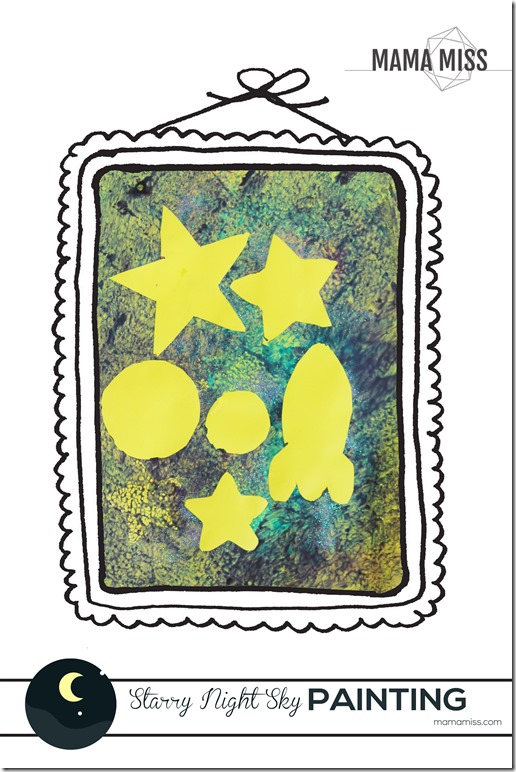 We loved doing this Starry Night Sky Painting art activity – it's from our Backyard Summer Camp eBook!  It was such a fun process to create this kiddo masterpiece – V&T loved it (you you will too).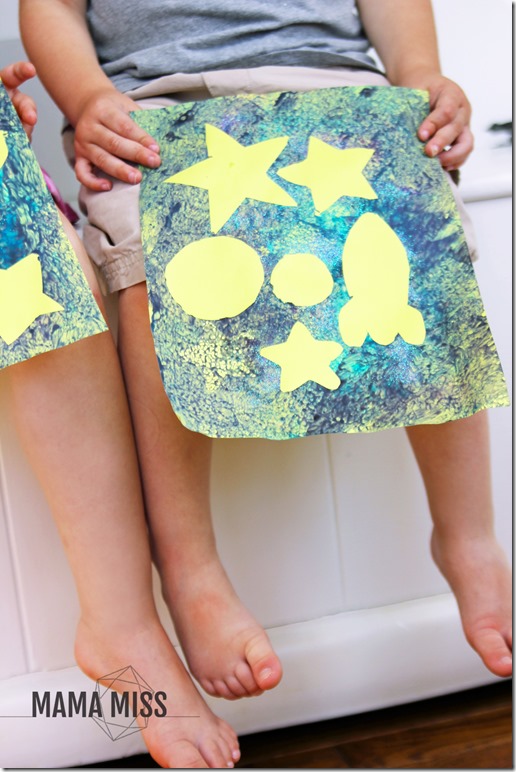 The Starry Night Sky Painting is part of the Camping Theme chapter by Jen from Mama.Papa.Bubba. that is included in our eBook.  Nothing says summer like staring at the night sky – dreaming of all the things up there – counting the stars – talking about the planets –  ahhhh can you tell?!   I can't wait to go camping with the kiddos.  Well, since we haven't embarked on that part of our summer bucket list quite yet – the backyard summer camp – camping theme, really got us in the spirit, so we are all ready when the moment strikes!!
This fab Backyard Summer Camp eBook offers this camping theme along with five other super cool themes; Flowers, Monsters, The Ocean, Oviparous Animals: Animals that Hatch from Eggs, & Outer Space.  As well as, seven hands-on activities for each theme: a craft, science experiment, math activity, book list, art project, outdoor game, & cooking recipe.  Find out more details here.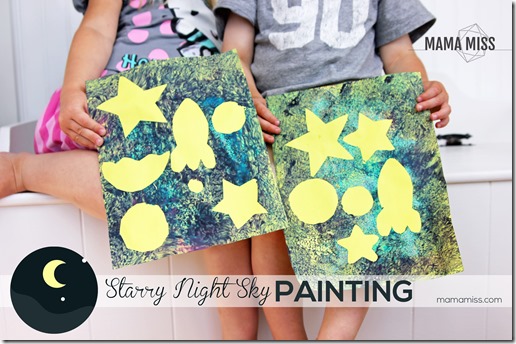 To make your own Starry Night Sky Painting – check out the Backyard Summer Camp eBook.
Purchase your own copy for just $9.99 here.
|| Here are a couple of other sneak peeks of activities from the eBook…
Rubbery Eggs – OVIPAROUS ANIMALS
Mermaid Necklace – THE OCEAN
Mermaid Necklace – THE OCEAN
Kid Made Camping Lantern – CAMPING
And a review with a fun printable to go along with the OVIPAROUS ANIMALS theme on Kids Yoga Stories!
Purchase your own copy of the Backyard Summer Camp.


♥
Like what you see?!
You can connect with me on:
Pinterest || Facebook || Twitter || Google +
And don't miss any updates…
♥
© Mama Miss. All images & content are copyright protected.
Feel free to share ONE picture and linking directly to this post for download.
Please do not copy directions, ingredients, or pdf files for your own website or Facebook page, visuals or words.
Copying my post partially, or fully, is strictly prohibited.
All work by Mama Miss is licensed under Creative Commons Attribution-NonCommercial-NoDerivs 3.0 Unported License.
♥♥♥
(Visited 1,567 times, 1 visits today)