I consider myself a Key Lime Pie connoisseur.
Wait, can I add that to my resume, too?
Key Lime Pie aficionado, poopy diaper changer, graphic designer, referee….heheehe…would you hire me?!
I am always on the hunt for the PERFECT Key Lime Pie…I think my hunt is over!
No joke (I WOULD NOT JOKE ABOUT PIE)…this is the easiest & yummiest recipe ever! See for yourself:)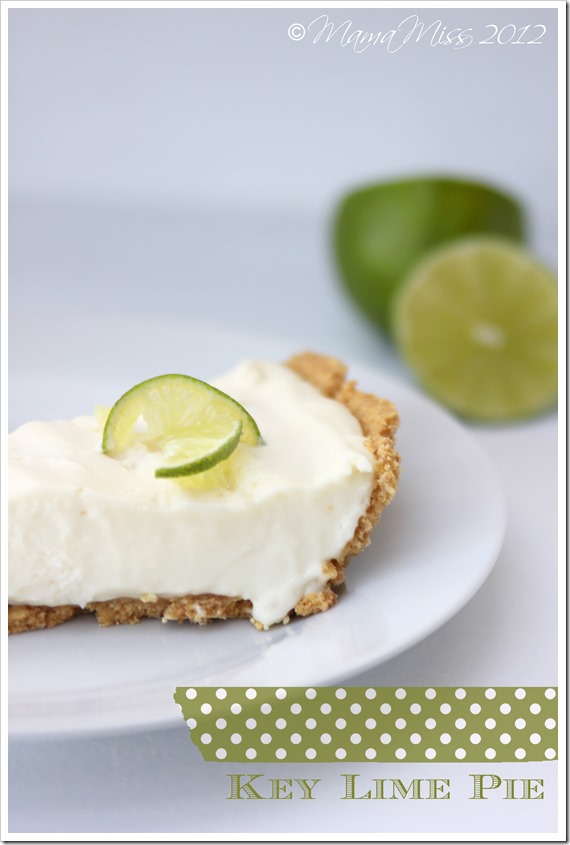 ♥
Author:
Prep time:
Cook time:
Total time:
This is the easiest, quickest, & yummiest Key Lime Pie recipe ever!
Ingredients
pre-made, graham cracker crust
1 block (8 oz.) cream cheese, softened
1 can (14 oz.) can sweetened condensed milk
1/3 cup Key Lime juice
1 cup sour cream
optional for serving: whipped cream & lime slices
Instructions
Preheat oven to 350° F.
Bake graham cracker crust for 5 minutes at 350° F for a golden crust.
While crust is baking, add the cream cheese to a medium sized bowl and beat until soft.
Once softened, add the condensed milk and beat until well-blended.
Stir in the Key Lime juice.
Next add the sour cream to the filling mixture & mix until smooth.
Pour the filling into your prepared (cooled) graham cracker crust.
Refrigerate for a minimum of 2 hours before serving.
Slice & garnish with whipped cream & lime slices (optional).
♥
What is your FAVORITE pie, or three?
(You can have at least 3, I am definitely not one to judge when it comes to sweets ;)
xx ♥ m
(Visited 4,909 times, 1 visits today)