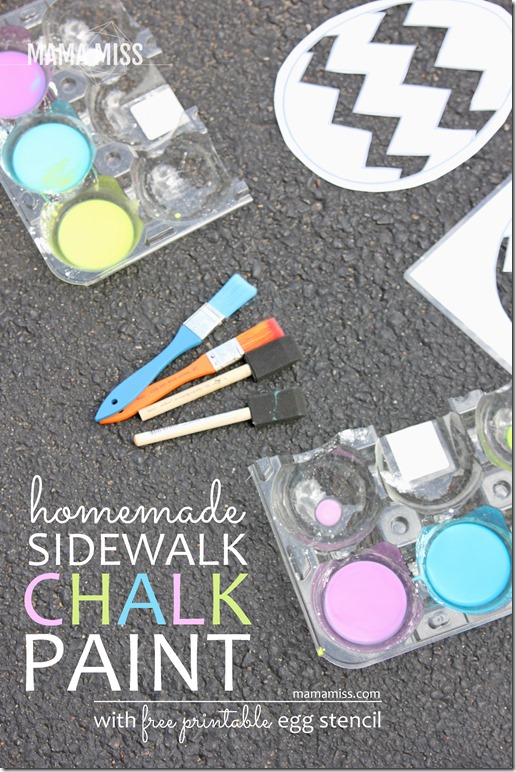 It's been so much warmer here lately & the kiddos want to be outside every waking moment (can you blame them!?).  They were powering through their sidewalk chalk faster than a speeding train.  It was time to regroup.  There are a ton of homemade chalk recipes out there, but this is how I made our Homemade Sidewalk Chalk Paint & it worked really well – plus I've included a really large egg stencil that I made for you – PERFECT for some sidewalk chalk art :)
This activity is TRULY very easy to make & create – and can be done last minute (you probably already have the ingredients).  And, if you reuse an old Styrofoam egg carton or plastic apple case that you can just throw away after you use it, it makes clean up even easier.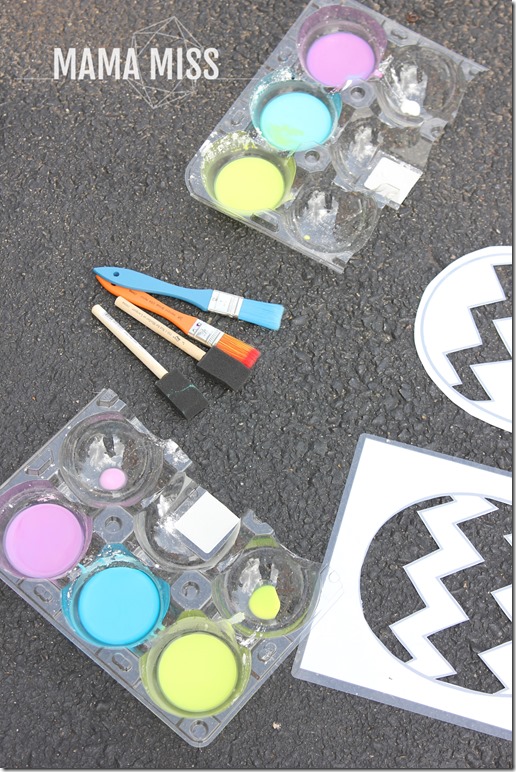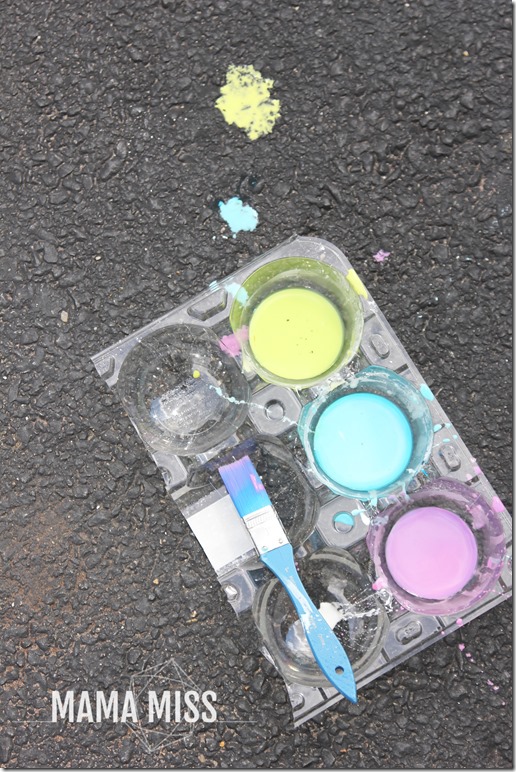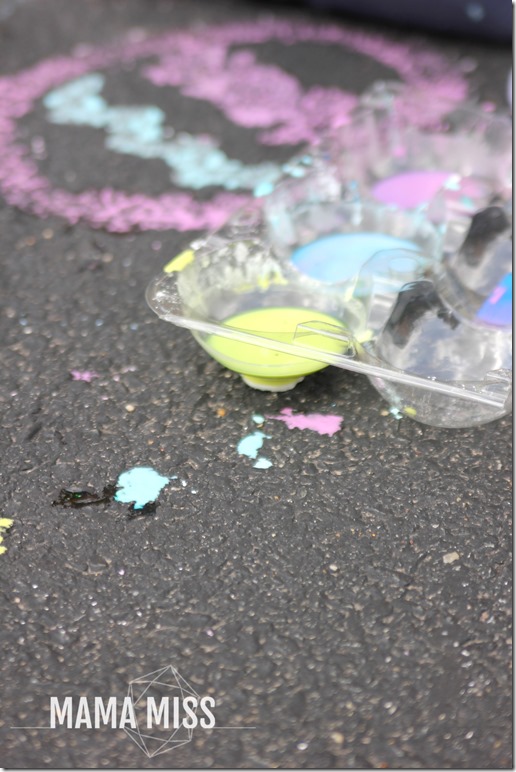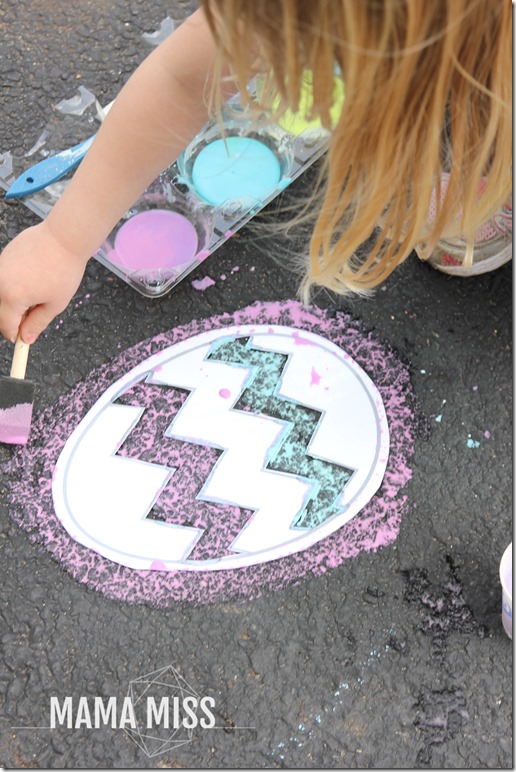 Here's what you'll need to make this happen
Here's how to make it happen
Start by printing out the egg stencil here.
Laminate it and then cut it out using your X-ACTO knife on the cutting board in the desired shape.  We tried it two ways – creating two different shapes to stencil.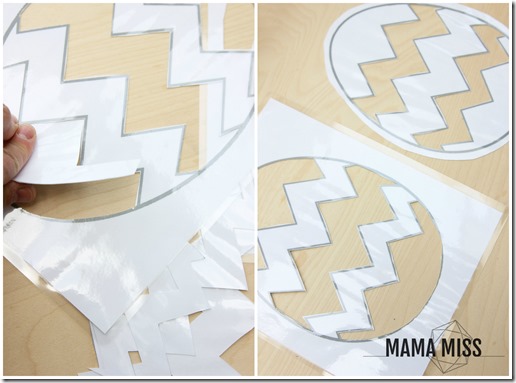 Next, add a heaping tablespoon full of cornstarch to your painting container for each color you are using.
Add approximately 1 1/2 tablespoons of water to each cornstarch heap.
Stir completely with mini whisk, scooping & scraping from the bottom as you mix.  Mixture should be a combination of runny & thick.
Add 1-2 drops of food coloring to each cornstarch/water combos; Stir more with whisk to combine.  We kept ours quite simple with just three colors.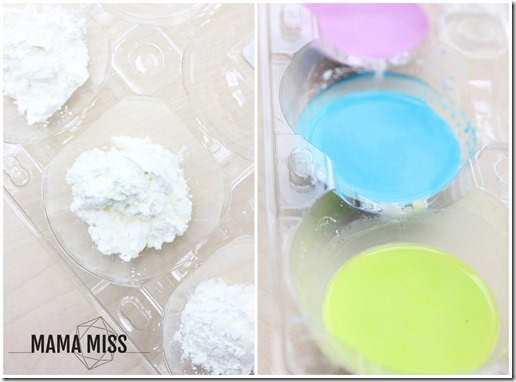 That's basically it!  Just bring your homemade sidewalk chalk paint outside, along with some extra water, cornstarch, & food coloring to replenish along the way if you are out for a long period of time (or if a kiddo spills – which most likely will happen :)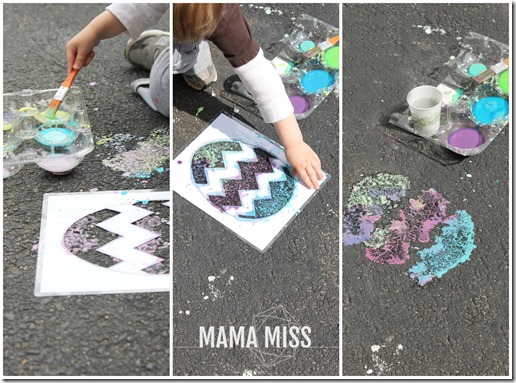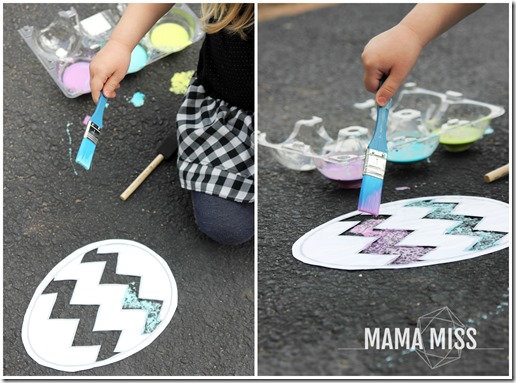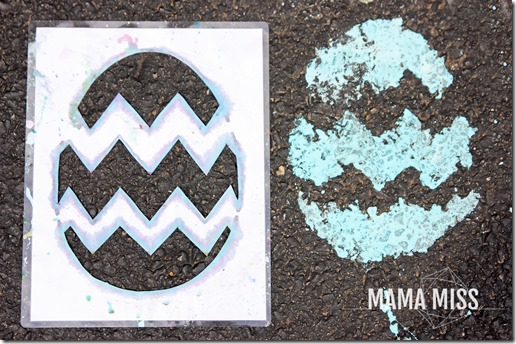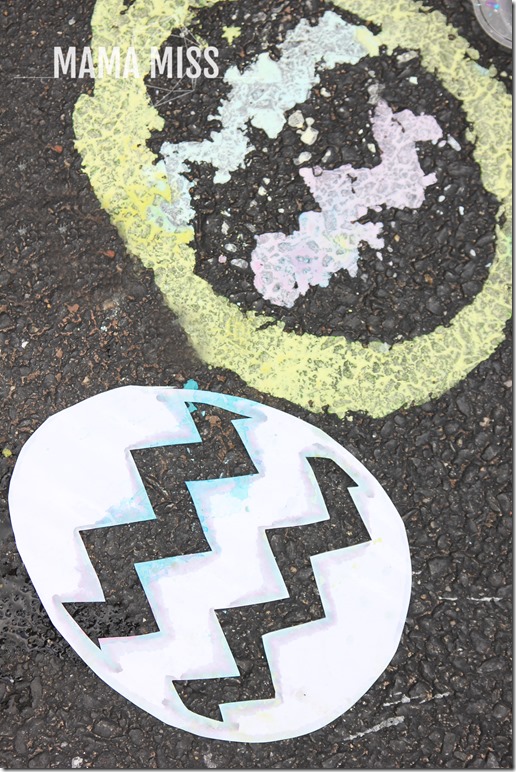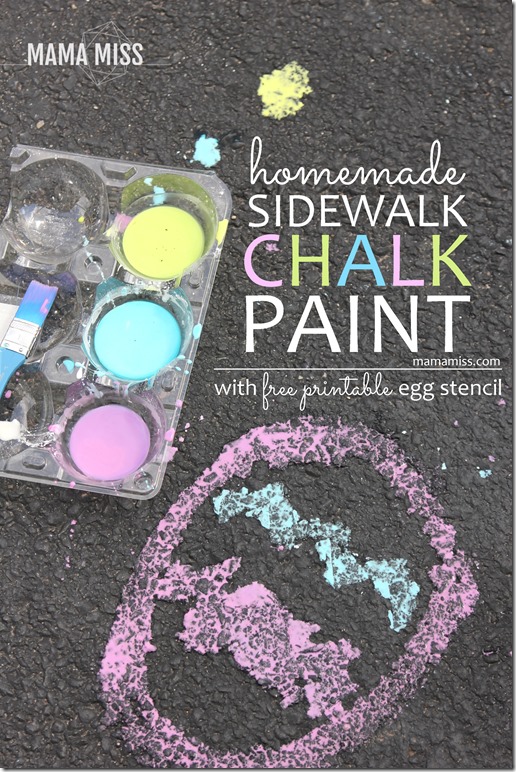 ♥
Like what you see?!
You can connect with me on:
Pinterest || Facebook || Twitter || Google +
♥
© Mama Miss. All images & content are copyright protected.
Feel free to share ONE picture and linking directly to this post for download.
Please do not copy directions, ingredients, or pdf files for your own website or Facebook page, visuals or words.
Copying my post partially, or fully, is strictly prohibited.
All work by Mama Miss is licensed under Creative Commons Attribution-NonCommercial-NoDerivs 3.0 Unported License.
♥♥♥
(Visited 3,825 times, 1 visits today)