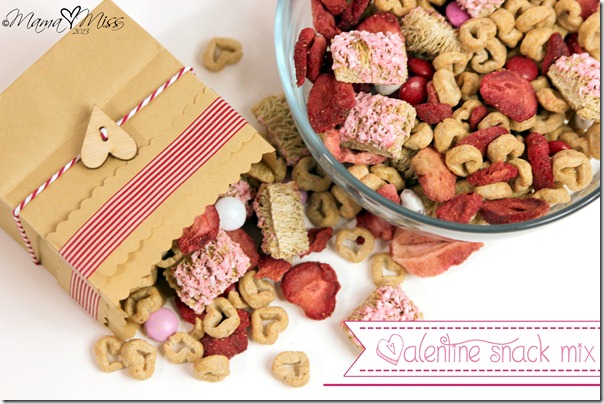 To celebrate the upcoming holiday, and to get myself & the kiddos in the pink & red spirit, I made this fun Valentine snack mix!!!
sshhhh – I actually made it last year too, but I didn't have a blog then so I had no one to share it with (until now!)!!
It's such a simple concept.
All you have to do is grab anything cereal/snack related that is pink, red, or white (or hearts!) & throw it all together for a fun colorful snack mix that the kiddos will undoubtedly love (& you will too of course ;).
hearts + yummies + kiddos = a whole mess of happiness ;)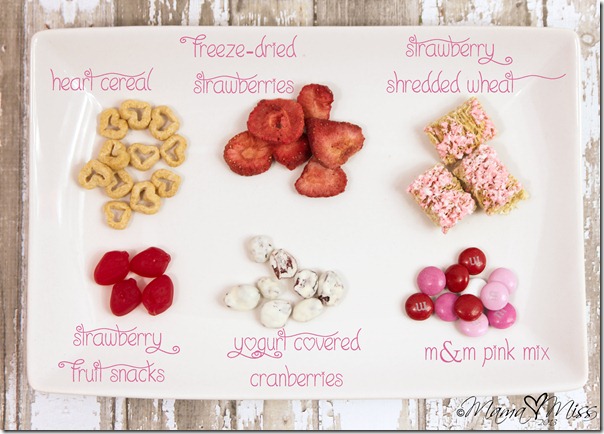 ♥ the specifics for mine ♥
heart cereal
freeze dried strawberries
strawberry shredded wheat
strawberry fruit snacks
yogurt covered cranberries
m&m pink mix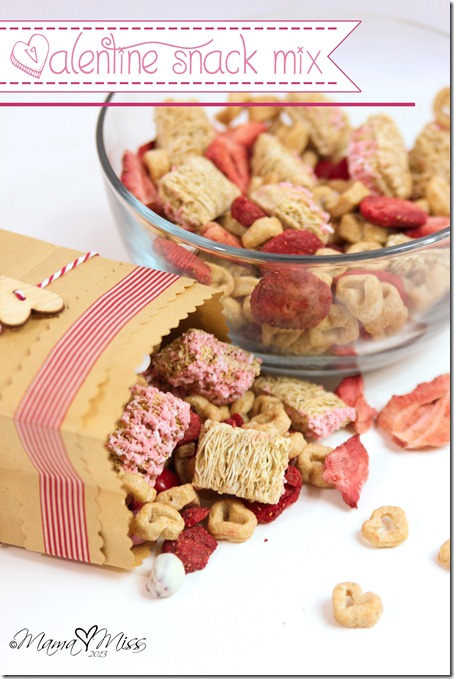 …you kind also find the quick 10 step tutorial for the little treat bag here!


xx ♥ m
(Visited 9,942 times, 1 visits today)