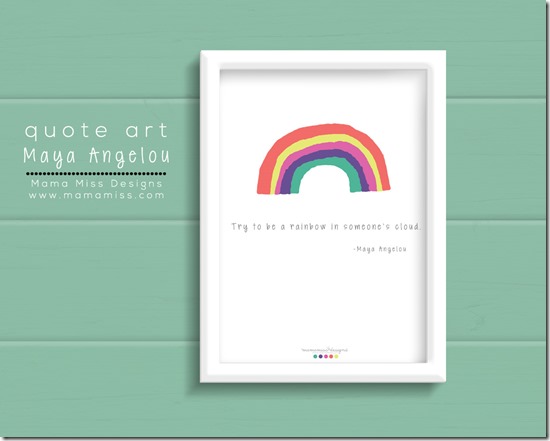 If you haven't heard by now – I'm a big quote lover.
They inspire me, encourage me, enlighten me, motivate me – you'll find them in every room in our house.
It is with sadness that the world lost an inspirational and amazing woman today, Maya Angelou. Her words will live on, in our hearts and in our minds.
This quote, Try To Be A Rainbow, is one of my absolute favorites of hers. Let's keep her memory and mission alive by always trying to be a rainbow in someone's cloud. It will make her proud, it will fill your heart and mind with something special, kindness.
Kindness always wins.
Hang it on your wall today – a subtle reminder to be the best "you", you can possibly be every single day.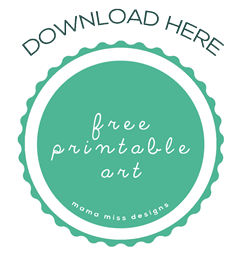 ♥
Like what you see?!
You can connect with me on:
Pinterest || Facebook || Twitter || Google +
♥
© Mama Miss. All images & content are copyright protected.
Feel free to share ONE picture and linking directly to this post for download.
Please do not copy directions, ingredients, or pdf files for your own website or Facebook page, visuals or words.
Copying my post partially, or fully, is strictly prohibited.
All work by Mama Miss is licensed under Creative Commons Attribution-NonCommercial-NoDerivs 3.0 Unported License.
♥♥♥
(Visited 9,131 times, 1 visits today)