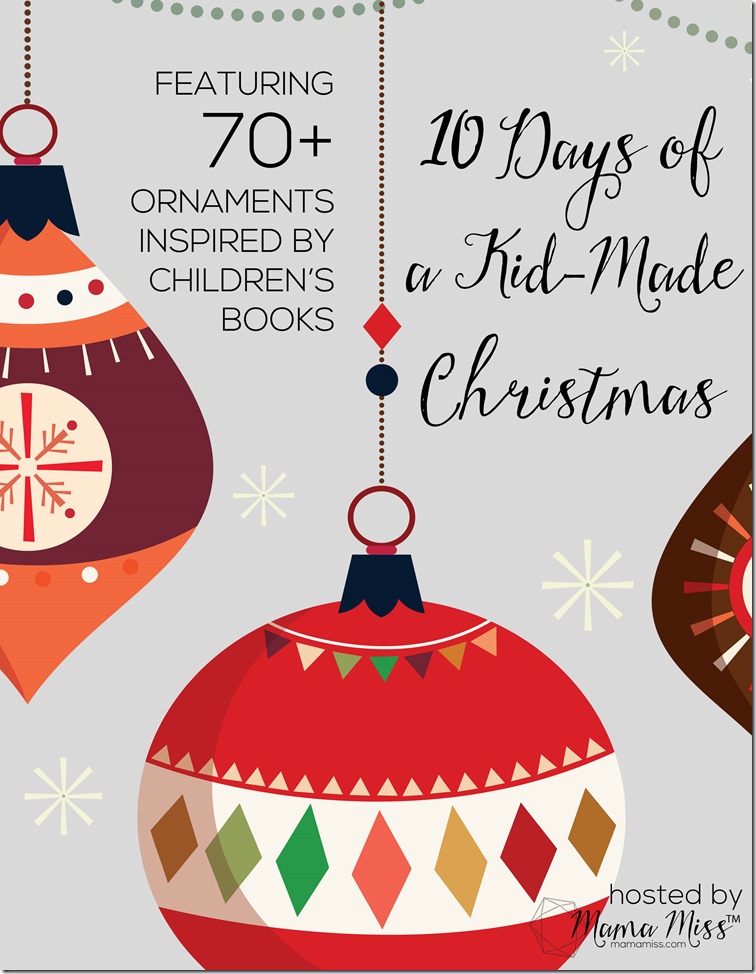 Whaooooooo it's that time again!!
10 days of ALL KID-MADE ORNAMENTS!!!! That's two whole weeks!
Last year was a blast – we had 57 kid-made ornaments for the series, and this year we are back, but with a fun little twist on the kid-made ornaments – we are using childrens' books as our inspiration.
We have seventy plus, oh yeah that's 7-0 PLUS bloggers, each making a fun little ornament with their kiddos, inspired by a kid's book & providing us a tutorial to make one too!!
So starting on Monday, December 1st, I'll be kicking off this series of fabulousness with an all new kid-made ornament inspired by one of our favorite books. I so can't wait for the start of this series… BOOKS ANNNNNND CHRISTMAS… can it get any better?! I think not!

What do you need to do?
Well, nothing, except to check back on the landing page on Monday December 1st, for all the fantastic kid-made ornaments.
I'll be linking them up there as they go live on their scheduled date.
Plus!! You can join in on the fun too, if you are a blogger.
Here's how:
1. Just link a KID-MADE ornament INSPIRED BY A CHILDRENS BOOK, that you've created with your kiddos. (Q: What's kid-made? A: Well, it must be made by your kiddos, or with some mama help, just not totally mama-made).
2. Add this pretty little image here (or the one above – or the one below) to your blog post, or your sidebar, or somewhere on your beautiful blog letting me know you are joining in on the fun too!!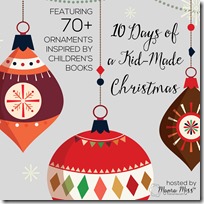 3. Label it: 10 Days of a Kid-Made Christmas
4. Link it to: my landing page on December 1st.
The link up will be open from December 1st until December 12st for all entries.
Questions? Just shoot me an email from my contact page.

So, here are all the super fab bloggers we have signed up for this series… eeeek – are you ready?!
Monday December 1st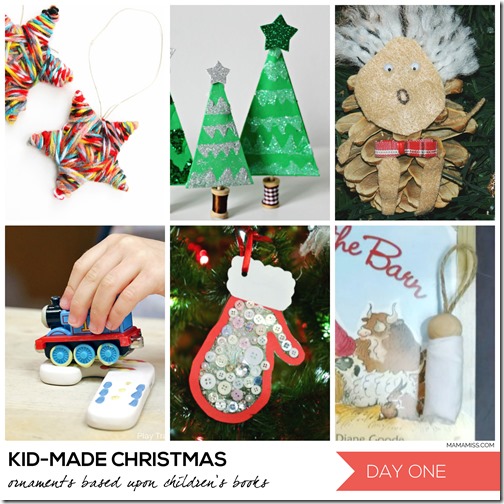 Tuesday December 2nd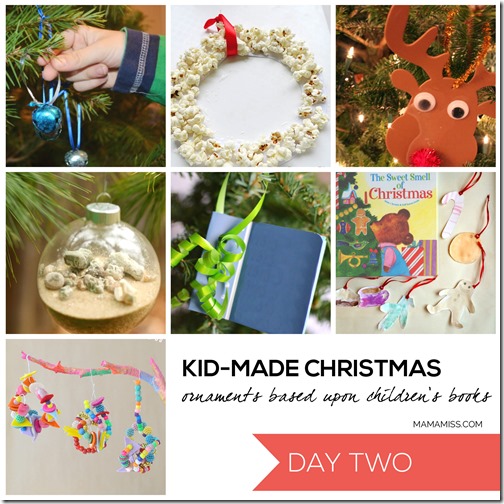 Wednesday December 3rd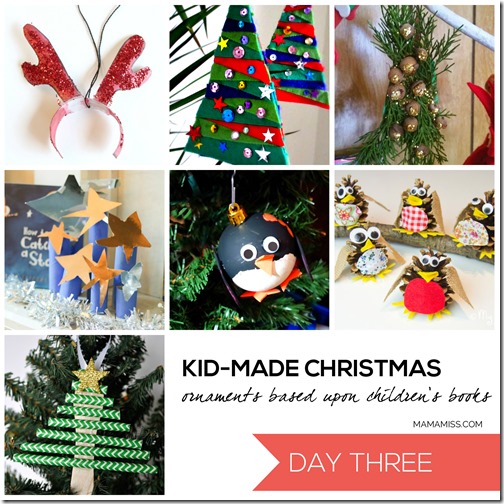 Thursday December 4th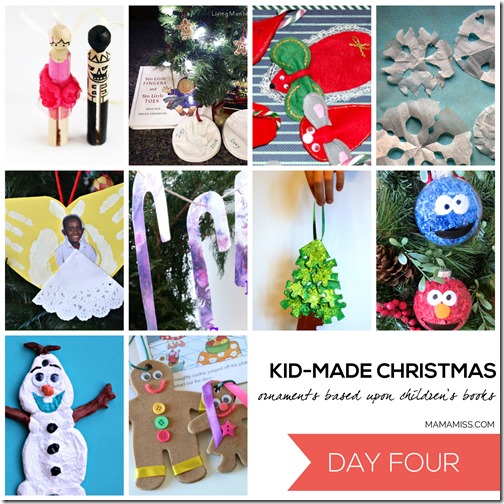 Friday December 5th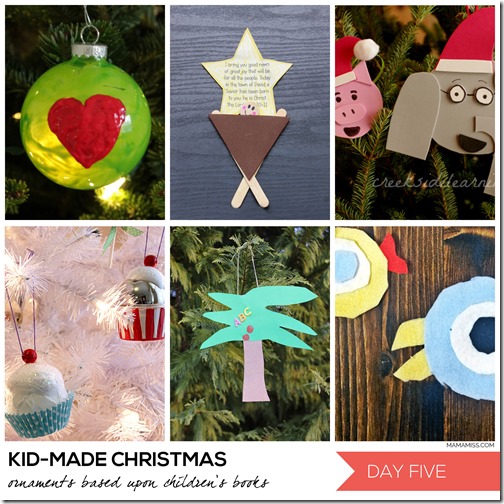 Monday December 8th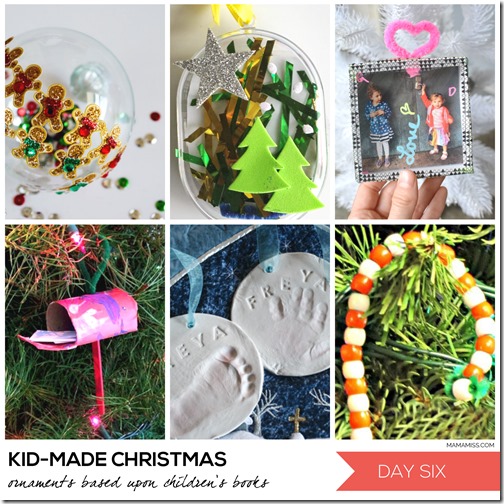 Tuesday December 9th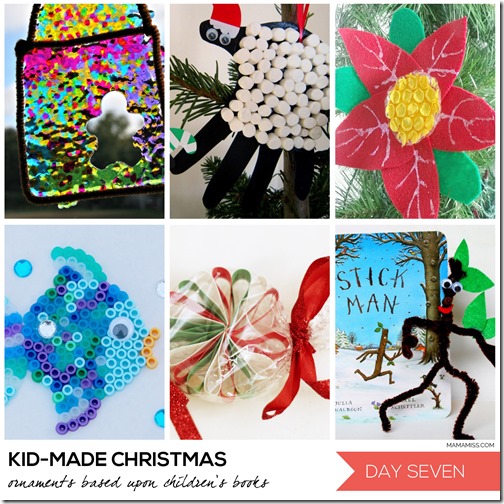 Wednesday December 10th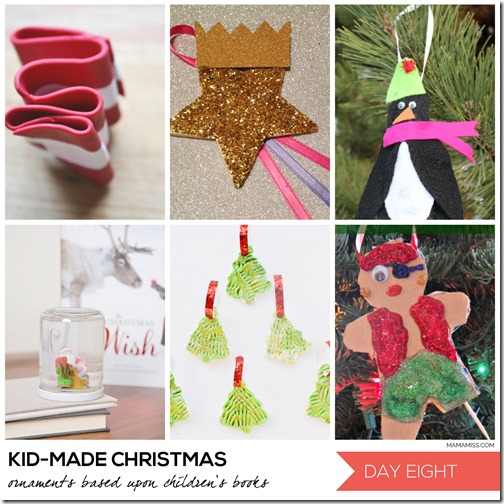 Thursday December 11th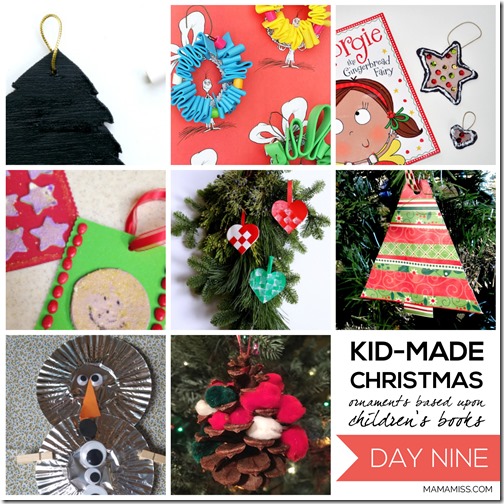 Friday December 12th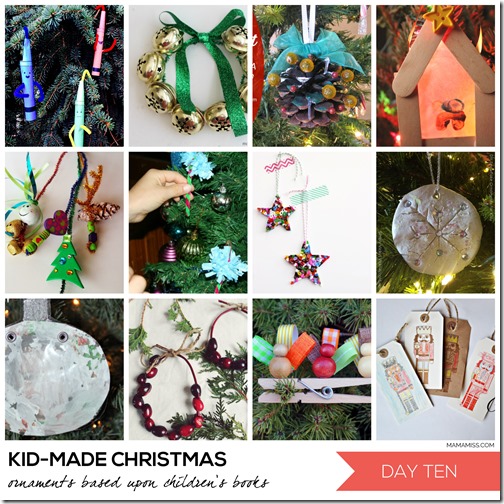 So, I think that's it… whew… for now… but check back Monday for the kickoff of the series – V's so so so excited to show you our ornament!!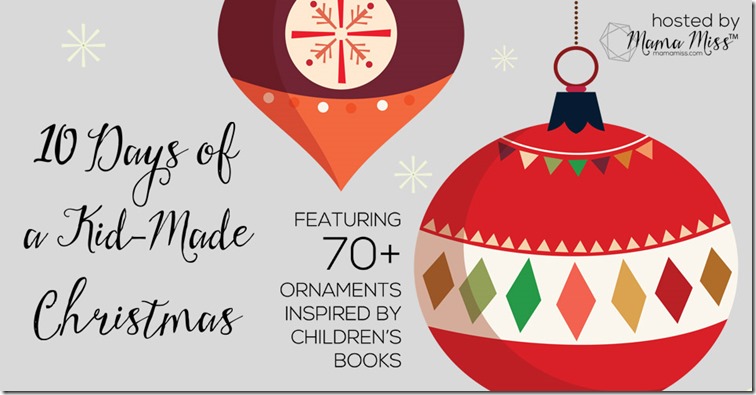 ♥
Like what you see?!
You can connect with me on:
Pinterest || Facebook || Twitter || Google +
And don't miss any updates…
♥
© Mama Miss. All images & content are copyright protected.
Feel free to share ONE picture and linking directly to this post for download.
Please do not copy directions, ingredients, or pdf files for your own website or Facebook page, visuals or words.
Copying my post partially, or fully, is strictly prohibited.
All work by Mama Miss is licensed under Creative Commons Attribution-NonCommercial-NoDerivs 3.0 Unported License.
♥♥♥
(Visited 9,596 times, 5 visits today)