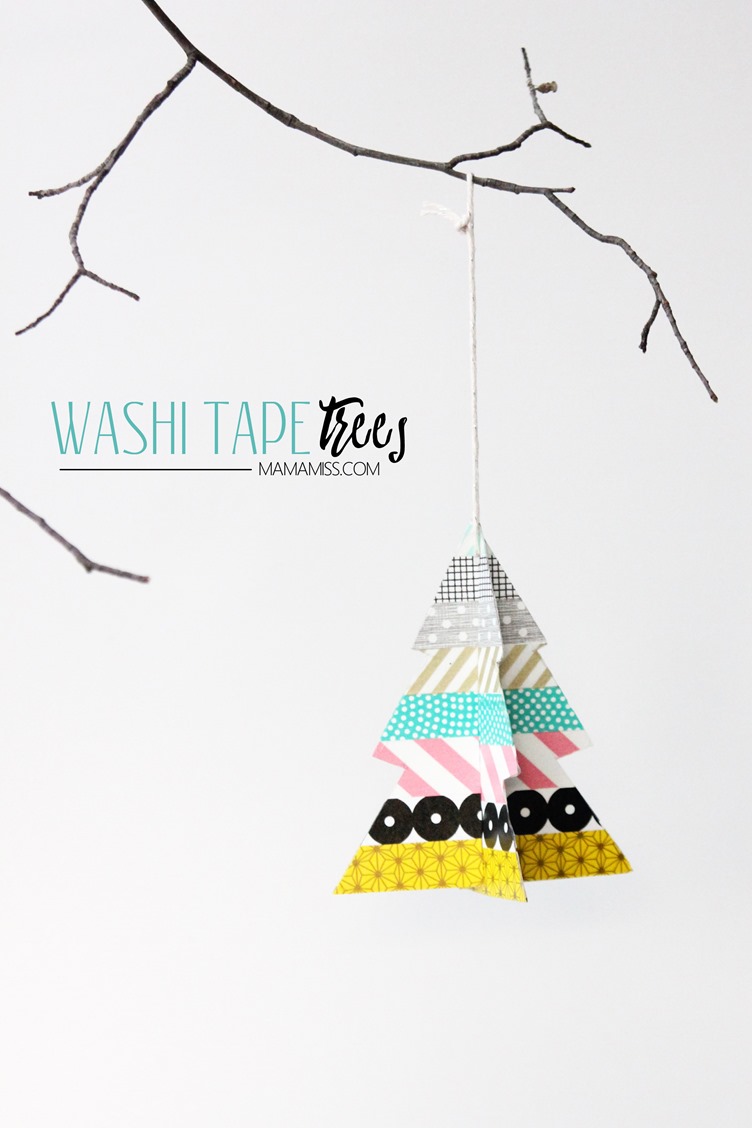 Hey there party people!!
It's that time again – the Kid-Made Ornament series kick-off!!
I just gave you a little sneak peek the other day of the great line up of bloggers we have signed up, that will be part of this ah-mazing series this year – are you blown away?!  I am, and I can't wait to kick it off with these little washi tape trees.
This year, like last year, all of the Kid-Made Ornaments are inspired by children's books.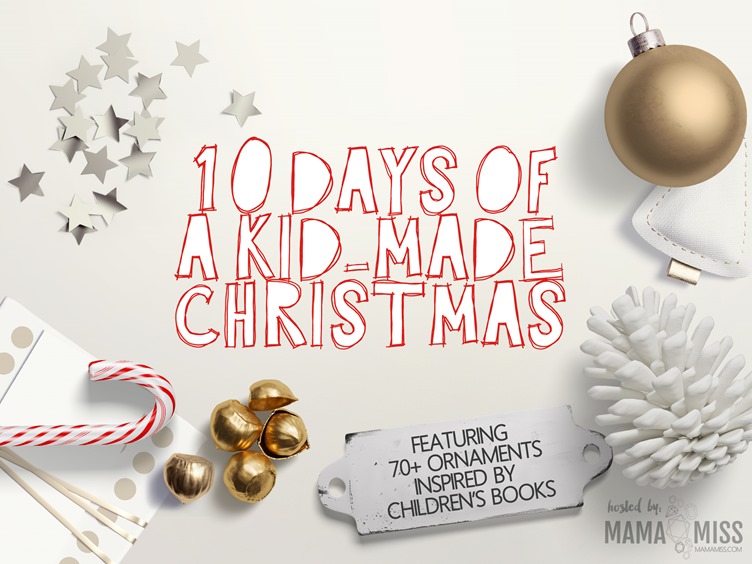 So, grab your kiddo, and your kiddo's favorite book, and let's get to craftin', shall we?!
For the next 10 days (kinda'), November 30th-December 4th & December 7th-10th, we will have several (70+) new kid-made ornaments each day.
So, let's get to it.
This year we were inspired by the children's book Dream Snow by Eric Carle – with so many lovely colors & the collage effect of the illustrations, we thought the images really looked like colored tape and reminded us of the colorful washi tape we had laying around.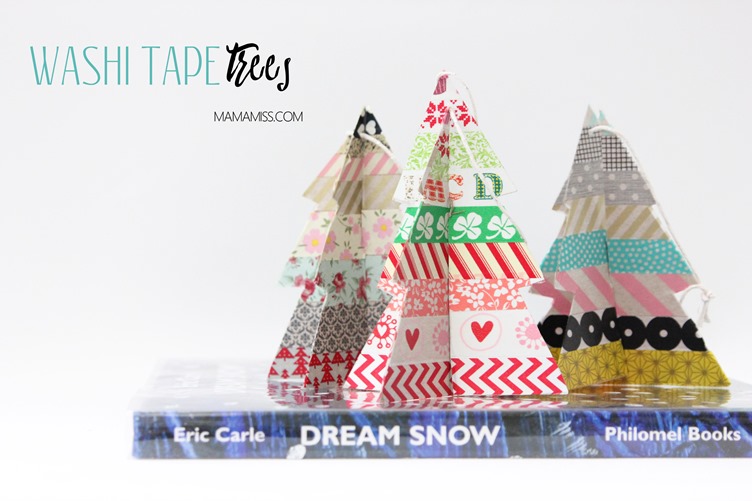 They are so adorable, and the kiddos & I loved making them.  Plus they are super simple to make and work all those fine motor skills too.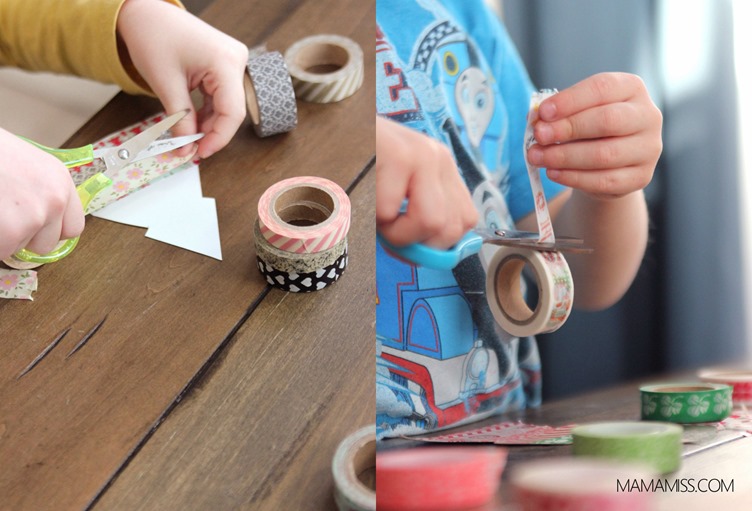 Here's what you'll need:
scissors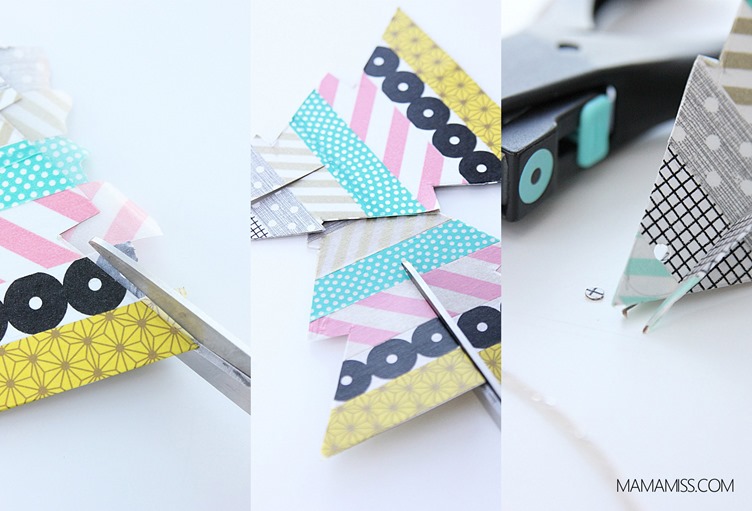 Here's how to make it:
Print out the template on white cardstock, then cut it out.
Have the kiddos tape tape up the trees in rows, in coordinating tape (or non-coordinating) tape.
Tape each side, one side at a time, trimming the tape as you go.
Once all 4 sides are taped up, cut a slit down the top of one tree, and a slit up the bottom of the other.
Using a hole punch, punch a hole in the top of the tree that has the slit on the bottom.  String the twine through, knot & loop it.
Intersect the two trees.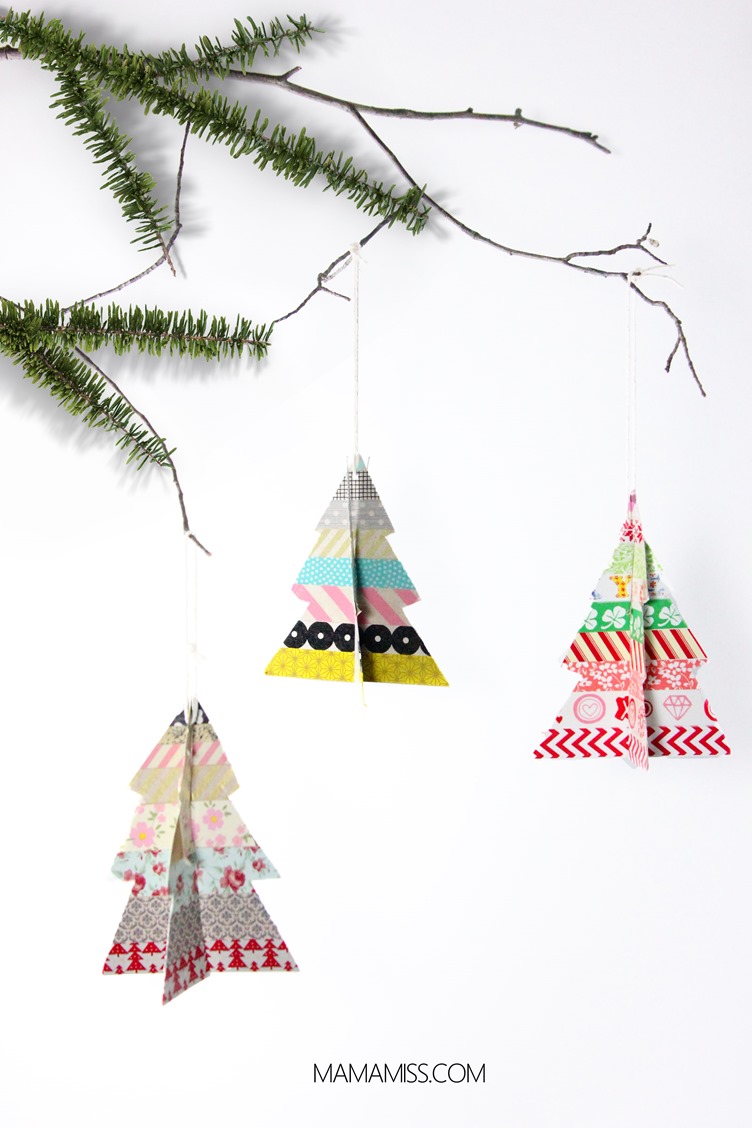 [Tweet "10 Days of a #KidMadeChristmas -Washi Tape Trees, inspired by Eric Carle's book Dream Snow"]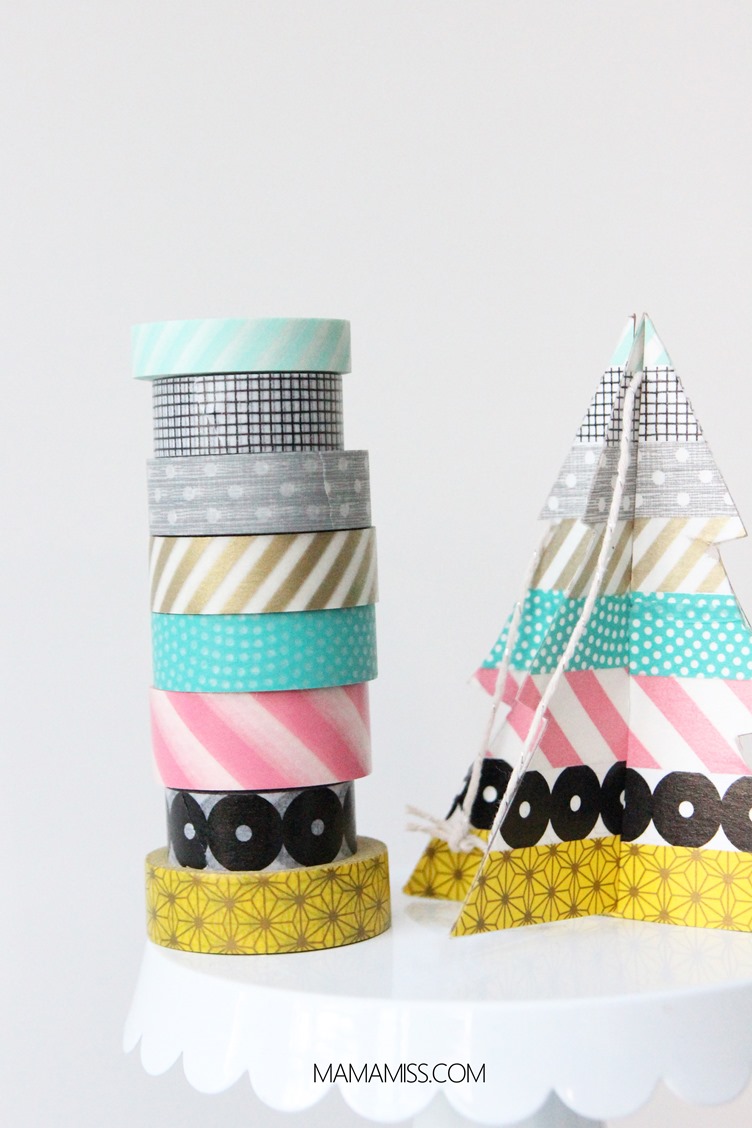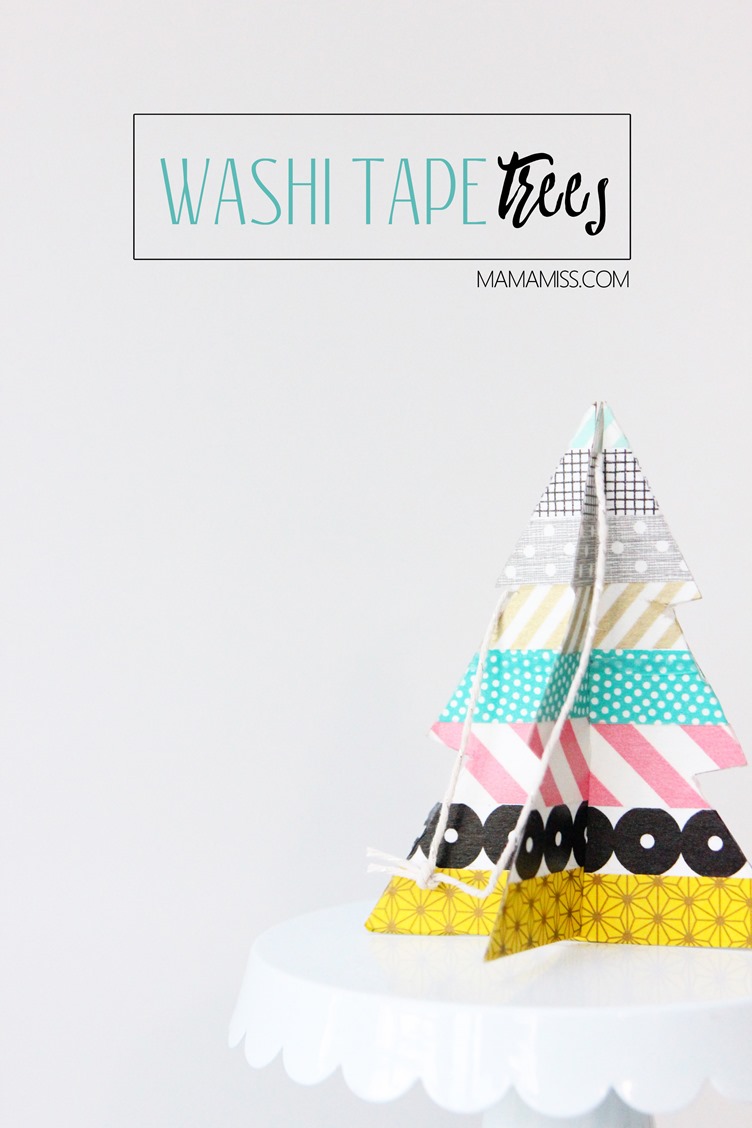 INSPIRE OTHERS BY SHARING!!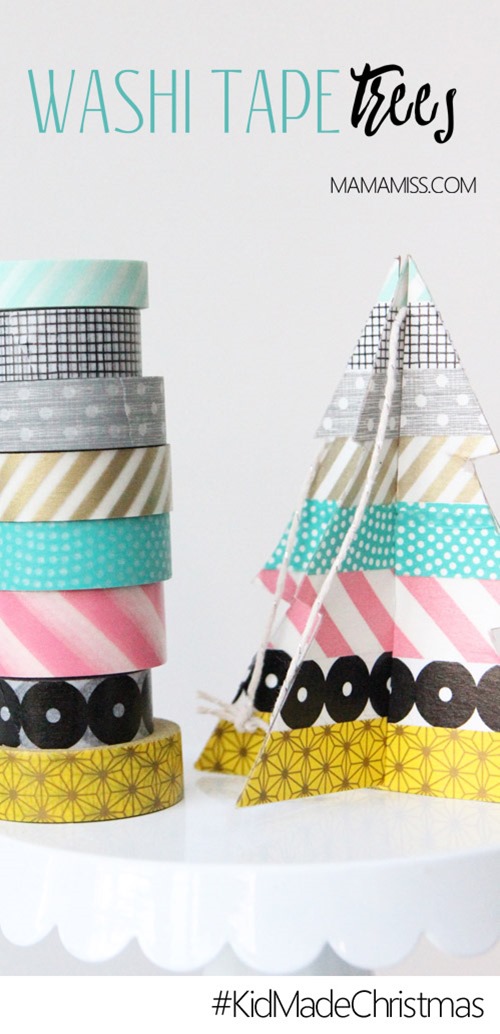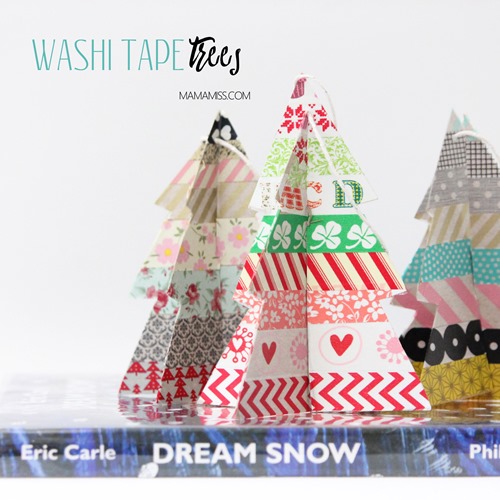 You can find all kinds of kid-made ornaments here for your kid-made Christmas & I'll be pinning all the ornaments as they are linked up below too, to this board.  Soooo get to crafting & linking, my friends :)
You can find the schedule here of what is coming each day (where I'll also link the actual post up as they go live).  Plus you'll find them linked up below!  I can't wait to see what you've been crafting with your kiddos!!
Would you like to join in on the fun too?!
Here's how:
Just link a KID-MADE ornament you've created with your kiddos. (Q: What's kid-made? A: Well, it must be made by your kiddos, or with some mama help, just not totally mama-made).
Add this pretty little button to your blog post, or your sidebar, or somewhere on your beautiful blog letting me know you are joining in on the fun too!!
Please only link things you've made, from YOUR blog.
Label it: 10 Days of a Kid-Made Christmas & link it to THIS page.


Like what you see?!
You can connect with me on:
Pinterest || Facebook || Twitter || Google + || Shop
© Mama Miss. All images & content are copyright protected.
Feel free to share ONE picture and linking directly to this post for download.
Please do not copy directions, ingredients, or pdf files for your own website or Facebook page, visuals or words.
Copying my post partially, or fully, is strictly prohibited.
All work by Mama Miss is licensed under Creative Commons Attribution-NonCommercial-NoDerivs 3.0 Unported License.
(Visited 6,758 times, 2 visits today)