I am thrilled to be participating in this project called Booking Across the USA with Growing Book by Book.  Myself along with several other bloggers will be "booking across the USA", covering a book relative to each state.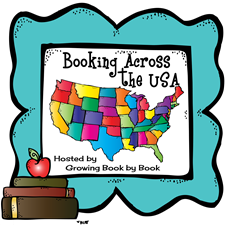 I chose my home state of Delaware, because I spent my childhood growing up there, and part of my adult life living there.  The first thing that comes to mind when I think of "home", and one of the things that V relates to DE, is the beach.  I have brought V every year to DE beaches since she was a baby, it was only this past summer that she was really aware and intuitive of her surroundings.  And what beautiful surroundings they are!  The smell of salt in the air, the seagulls squawking, the sound of the waves crashing, the stickiness of the balmy salt air – can you tell I have fond memories of the beach?!  These smells, and sounds, and feelings – I want them to carry over into V & T's experiences when they visit the beach too :)  My parents still live in DE, so we try to visit as often as we can, and every visit usually leads us down to the beach :)

So, as you can imagine, we have plenty of books about the beach, and last summer we even did an entire week devoted to the beach!
Our favorite beach book right now, has to be Mercer Mayer's book titled "Just Grandma and Me
".  It's like this book was meant for our family!  The fact that it's a beach visit with Grandma – well, you get the picture!  Except for the silly shenanigans little critter gets into, I think at the moment, for V's age (3yo) this book is the most relatable to her :)
But I am a book lover, and luckily, so are both of my kiddos, so not just one book will do!  Here is a selection of our favorite beach reads!  Whether it's a sing song-y rhyming book
, an everyday adventure with George
, or  a beautifully illustrated Eric Carle selection
– these are our absolute favorite books about the beach!
Along with reading a book, we usually accompany it with a relate-able craft or activity.
Today I've created a printable – this super cute, simple, beach inspired mobile.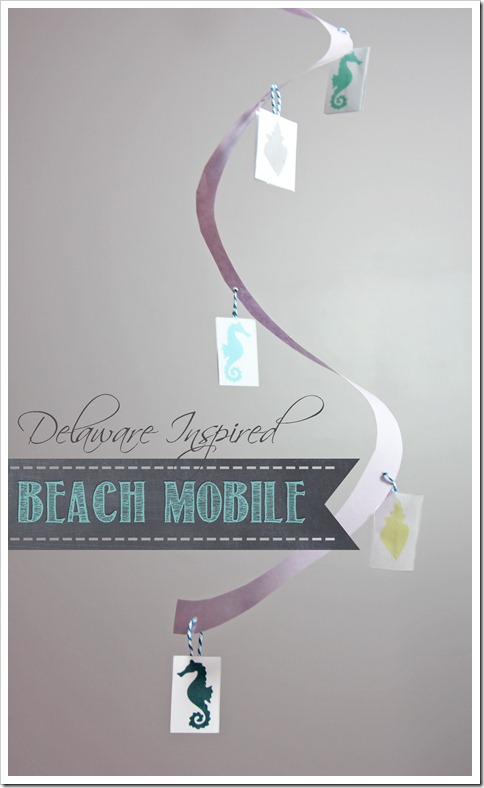 The craft we made is a beach mobile and involves a printable I designed – YAY!
So here's what you'll need to get started!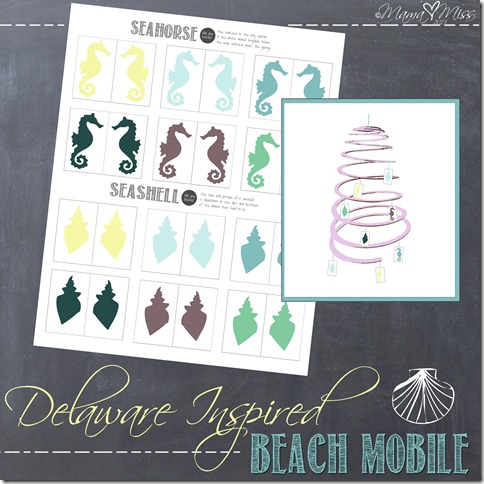 Materials:
8×8 inch square paper (I used origami paper – it's already a square!)
seahorse & seashell shapes (downloadable print here)
baker's twine or thread
double stick tape
scissors
dry erase marker
hole punch (I used an 1/8 circle punch from EK Tools)
tape measure
optional: laminator & two lamination sheets (I laminate EVERY printable for it to stand the test of toddler time ;)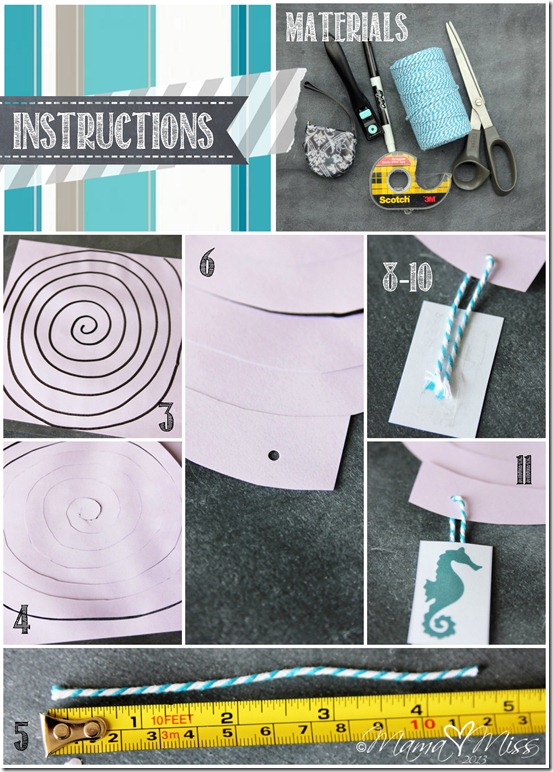 Instructions:
Start by laminating your seahorse & seashell shapes, as well as your 8×8 square paper.
Cut out your shape squares, set aside (if you are laminating them, cut each piece out separately, it's hard to fold in half once laminated – if you are not laminating them, cut each set out leaving the center line intact to fold together).
Draw a spiral line on your 8×8 laminated paper, using a dry erase marker.
Cut out spiral along the drawn lines.  Wipe off lines with towel if yours is laminated.
For each square, there is 12 total, cut out approximately 4 1/2 inches of twine; Set aside.
Starting at the widest part of the spiral (the bottom), go around & punch 12 holes using your hole punch about every six inches or so.
Stop punching the spiral around the last three spirals (the top should be relatively charm free).
Thread your twine through each hole.
Place one side of the shape square, design side down.
Attach ends of twine to inside of a shape square with double stick tape.
Place opposite shape square on top, design side up, and press down.  Add more tape to secure pieces together if necessary.
Repeat steps 8-11 for each shape square.
Finally, with your hole punch, make a hole in the center of the spiral (this is the top).
Thread twine through this hole to hang.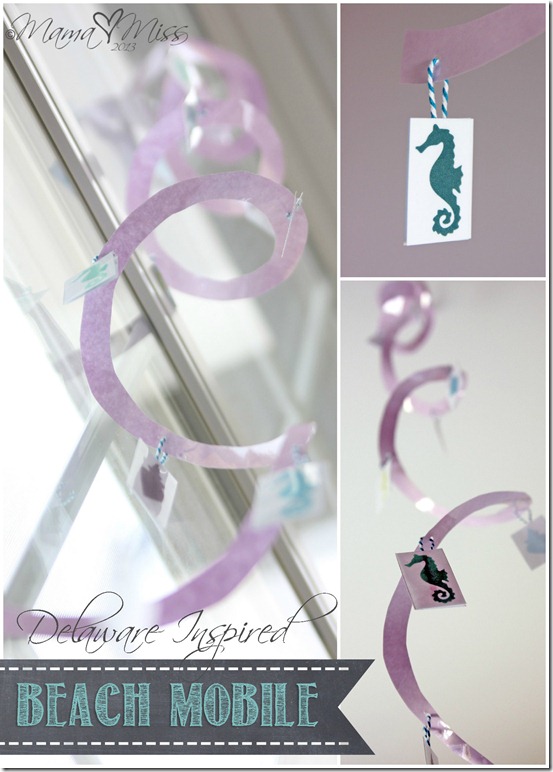 Make sure to also check out the complete list of participating blogs at Growing Book by Book on the "Booking Across the USA" page here.
♥
Looking for more beach inspired projects or snacks?
Here are a few we've made in the past!
Click on each image to connect to the post :)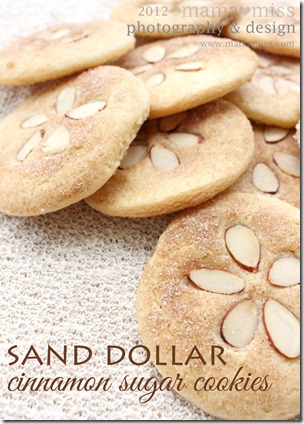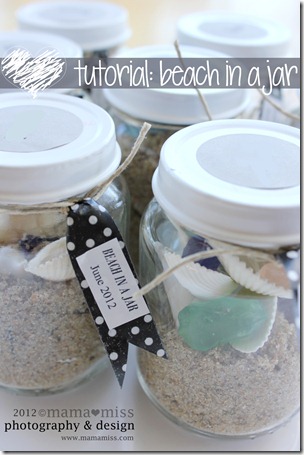 xx ♥ m
---
Terms and Conditions
The above post allows a free printable PDF download; you will need Adobe Reader to do so.
It is free to download at Adobe's website here.
Please read here before you download any of mama♥miss's PDF files…thanks, man!
---
♥
(Visited 1,647 times, 1 visits today)