Yep – this is happening…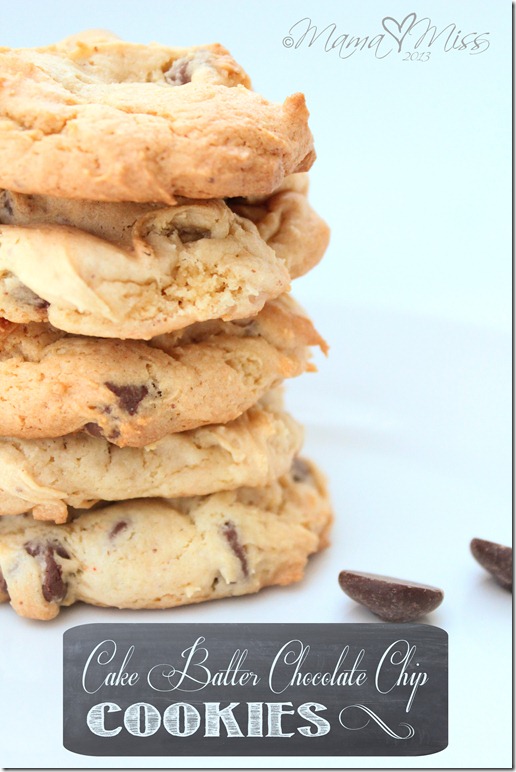 I'd like to interrupt this regularly scheduled program (aka Seuss-A-Palooza) to bring you these!
Oh yeah, you read it right – CAKE.BATTER.CHOCOLATE.CHIP.COOKIES.
Need I say more? I think you can trust me on these :)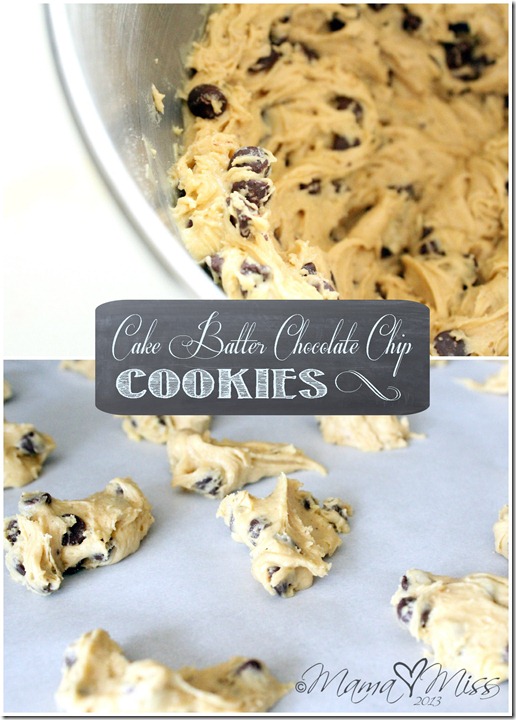 Cake Batter Chocolate Chip Cookies
These yummy cookies only require 5 simple ingredients to make! They are perfect for a cookie exchange or a last minute dessert.
Ingredients
1 teaspoon baking powder
2 medium eggs
1/2 cup vegetable oil
1 1/4 cup of semisweet chocolate chips (I used
Nestle
chips)
Instructions
Preheat oven to 350° F.
Line baking sheets with parchment paper.
In a large mixing bowl combine the yellow cake mix and the baking powder; Stir with a spoon until blended.
Using a blender, add both eggs, one at a time, to the dry mixture.
Next, add the vegetable oil; Mix until completely combined.
Gently stir chocolate chips into mixture with a spoon.
Place tablespoon sized drops of cookie dough onto the parchment lined baking sheets (allow at least 1-2 inches between cookie drops).
Bake cookies for 10 minutes, or until set and edges are slightly brown.
Remove from oven & allow cookies to cool on baking sheet for 5 minutes.
Transfer semi-cooled cookies to a wire rack to let cool completely.
Notes
https://www.mamamiss.com/blog/2013/02/22/bake-cake-batter-chocolate-chip-cookies/
All rights reserved Copyright 2012-2019 Mama Miss Blog and Designs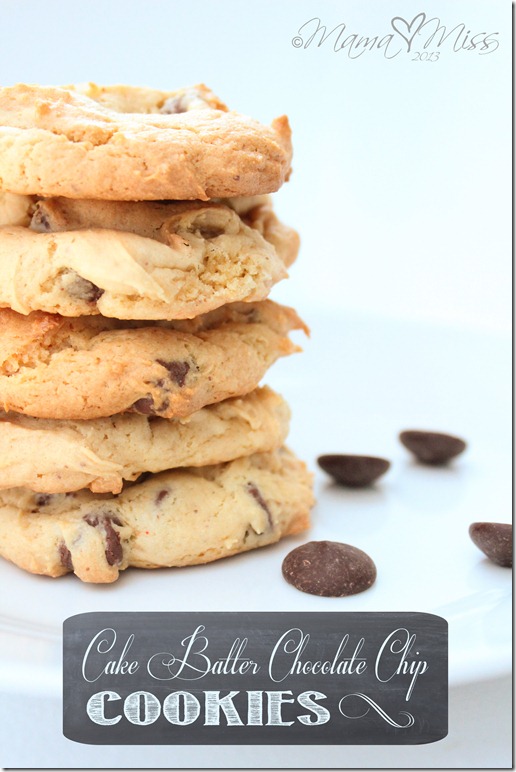 And don't forget – you can get all wild & crazy too – mix it up with other flavor cake mixes – oh yeah!
Can you imagine the possibilities?!
Enjoy :)
xx ♥ m
© Mama Miss. All images & content are copyright protected. If you want to republish this recipe or tutorial, please re-write it in your own words and link back to this post. Copying my post partially, or fully, is strictly prohibited.

♥
(Visited 2,411 times, 1 visits today)