So, I seriously need one of you to be my neighbor! I promise to bring over tasty treats at least twice a week! Who wants to apply?! Anyone? Bueller?
Miss V & little T haven't been feeling their best lately & have been headed to bed pretty early & eating pretty little. So, with my taste testers biting the dust, you might have seen on Instagram this week, that I took it upon myself to sample eat a large amount of these cookies before they became nests. Enter in, a big tummy ache! See, now do you understand why I need you as my neighbor?!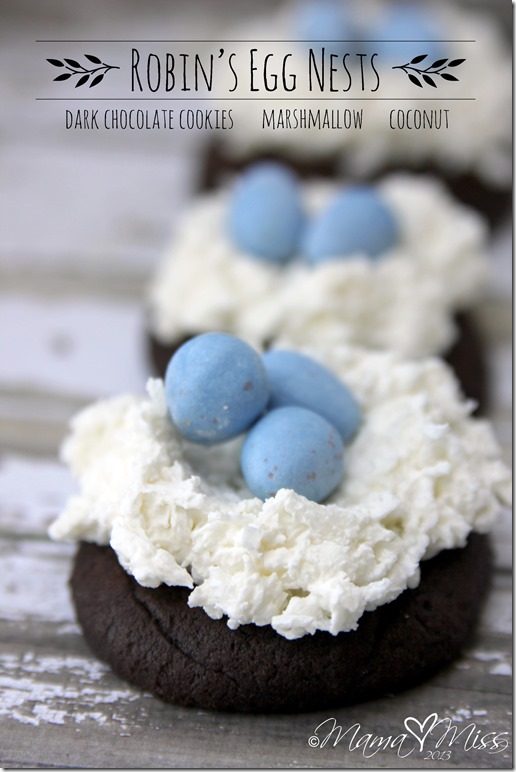 These yummy treats are a two part process, a very easy two part process :) I wanted to kick up the basic Bird Nest cookie a notch, so I used the base of my trusty ol' dark chocolate cookies, added some marshmallow candy melts, mixed in some coconut, and because it is the season for them, some Cadbury mini eggs!
I present to you, the basic Birds Nest in hyper-drive, aka Robins Egg Nests ;)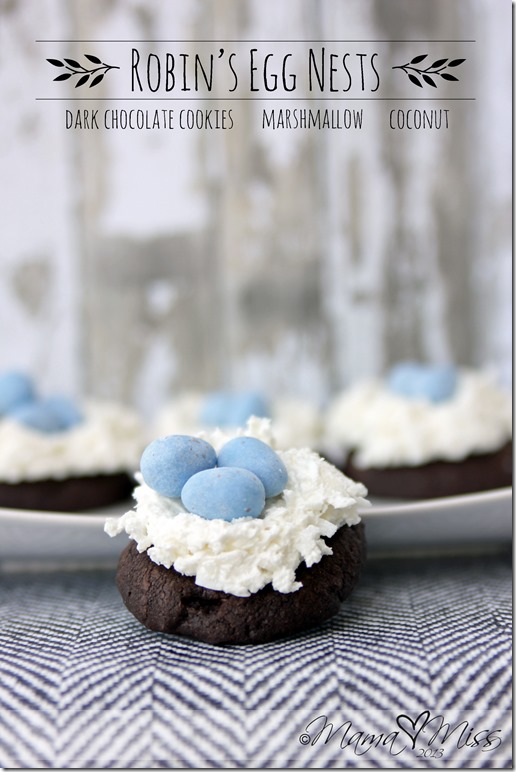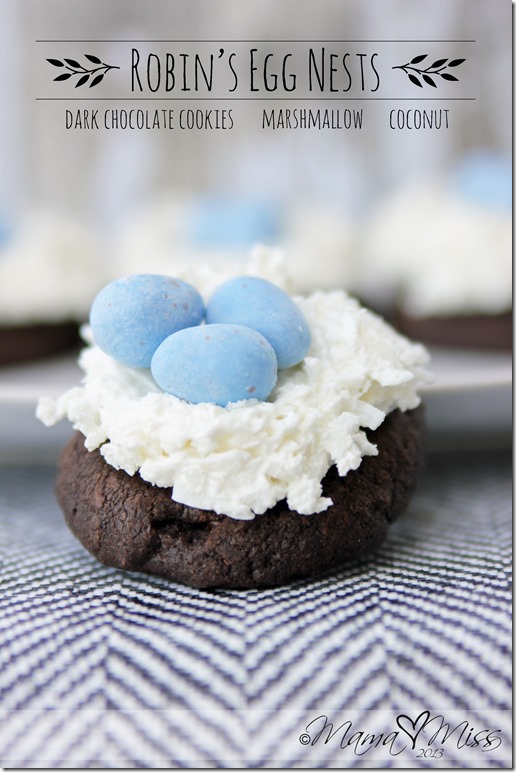 This cookie and candy combination is the common Bird Nest Easter treat, updated, and rolled into one yummy confection.
Ingredients
Base
1/2 cup (1 stick) cold unsalted butter, cubed
1/2 cup + 1/8 cup sugar
1 egg
1/4 cup special dark cocoa powder
1 1/8 cups flour
1/8 tsp. salt
1/2 tsp. baking powder
Nest
1 1/3 cup shredded coconut
Instructions
Base

Preheat oven to 350° F.
Line your baking sheets with parchment paper (this makes for easy clean-up :).
In a large bowl combine the cold cubed butter & sugar.
Beat together on medium-high speed until light & fluffy, approximately 2-3 minutes.
Beat in egg; Blend well.
Mix in the dark cocoa powder; Blend well.
Add the flour, salt, and baking powder & blend on a lower speed until just combined (do not over-mix).
Spoon dough onto prepared baking sheets, a few inches apart. Flatten each cookie dough ball with a spatula creating a disc.
Bake 15-18 minutes.
Let cookies cool on sheet for 5 minutes, then transfer them to a wire rack to cool completely.

Nest

Start by lining 2 baking sheets with parchment paper.
Following the candy melt instructions, place melts in microwave safe bowl and at 50% power, melt for 1 minute, then stir.
Continue to melt in 30 second increments, stirring between sessions, until fully melted.
Once melted, add the coconut, half at a time, to the candy; Stir until mixed.
Drop by spoonfuls on the lined baking sheets (fig. 1).
Make an indentation in each drop using a teaspoon or similar (fig. 2A-B).
Place molded nests onto cooled cookies.
Inset 2-3 eggs in each nest hole.
Place cookie nests in refrigerator for 5 minutes to set.
https://www.mamamiss.com/blog/2013/03/20/sweets-robins-egg-nests/
All rights reserved Copyright 2012-2019 Mama Miss Blog and Designs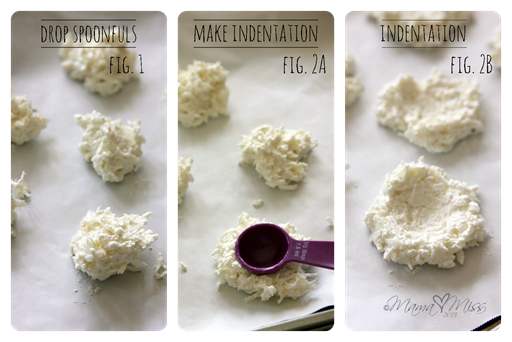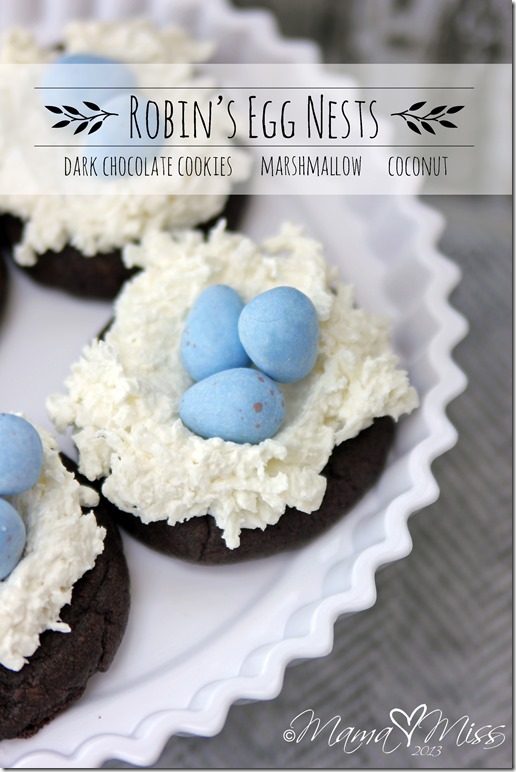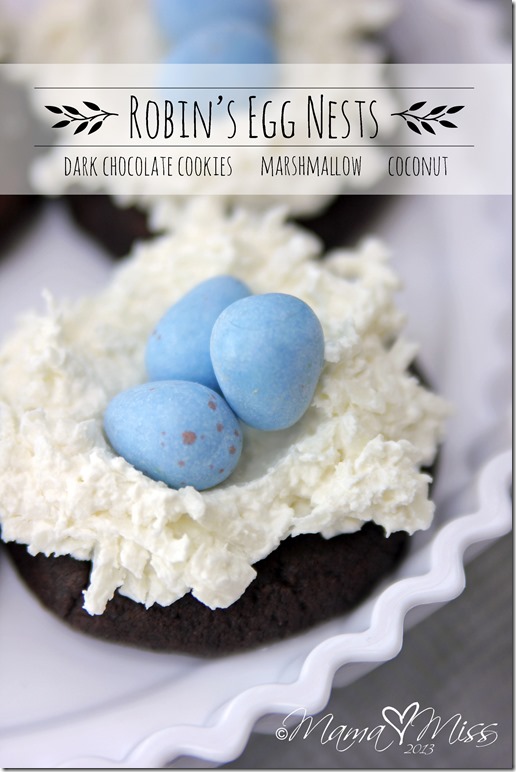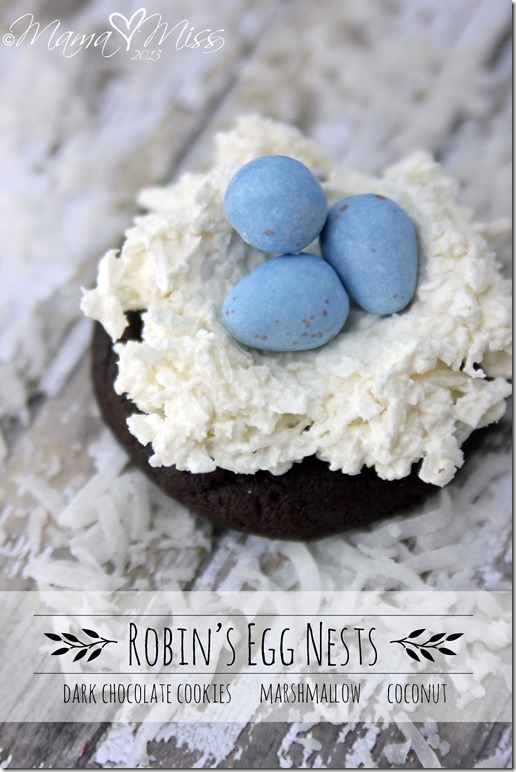 ♥
Like what you see?!
You can connect with me on:
Pinterest || Facebook || Twitter || Google +
♥
© Mama Miss. All images & content are copyright protected.
Feel free to share one picture and linking directly to this post for download.
Please do not copy directions, ingredients, or pdf files for your own website or Facebook page.
Copying my post partially, or fully, is strictly prohibited.
All work by Mama Miss is licensed under Creative Commons Attribution-NonCommercial-NoDerivs 3.0 Unported License.
♥♥♥
Looking for more chocolate? Robins Egg Nests have you drooling for more?
Make sure you check out these yummy confections…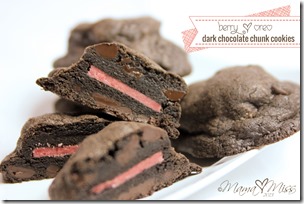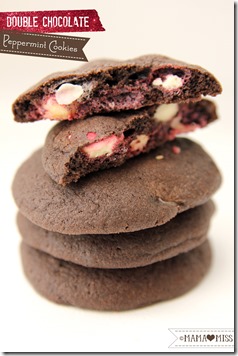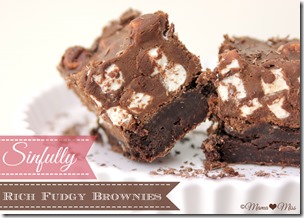 ♥
(Visited 5,432 times, 1 visits today)