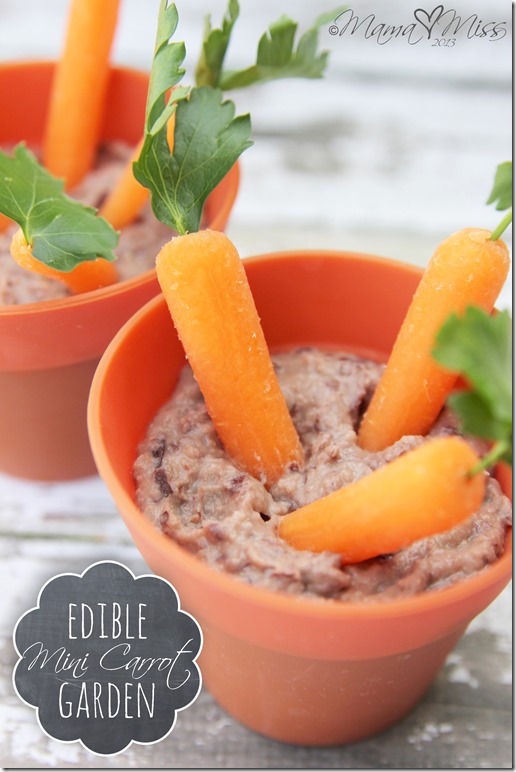 So, continuing with our carrot fun…when we made the carrot garden sensory bin, I made a little snack to go along with it.  I had these super cute silicone flower pots
that I was DYING to use!  I've seen something similar to this with hummus in a plastic plant pot.  But, I'm NOT a hummus fan – yeah me & the chickpea – we're not friends – eew.  When we did this it was during the weekend, so I wanted to make a snack for us all to enjoy (hummus free ;).  I also wanted to replicate dirt in a more realistic way (a lot darker than the sand color of hummus), and in a healthy way.
Enter black bean dip!
A snack for us all to eat – CHECK!
Healthy – CHECK!
Yummy – CHECK CHECK!
Edible Mini Carrot Garden
A fun and healthy approach to the everyday standard of carrots and dip, using a non-traditional and yummy black bean dip.
Ingredients
1 15.5 oz cans black beans, rinsed and drained
1/8 cup fresh lime juice
1 tbsp olive oil
1/2 tsp cumin
1/4 tsp onion powder
1/4 tsp garlic powder
a pinch of salt and pepper
organic baby carrots
Italian parsley
wooden skewer
Instructions
In a small food processor, combine the first 7 ingredients.
Spoon bean mixture into flower pots.
Using a skewer, poke small holes into the top (the wider end) of each carrot.
Insert small pieces of parsley leaves into holes.
Place mini carrots into the bean dip filled pots.
Enjoy.
https://www.mamamiss.com/blog/2013/04/10/fun-eats-edible-mini-carrot-garden/
All rights reserved Copyright 2012-2019 Mama Miss Blog and Designs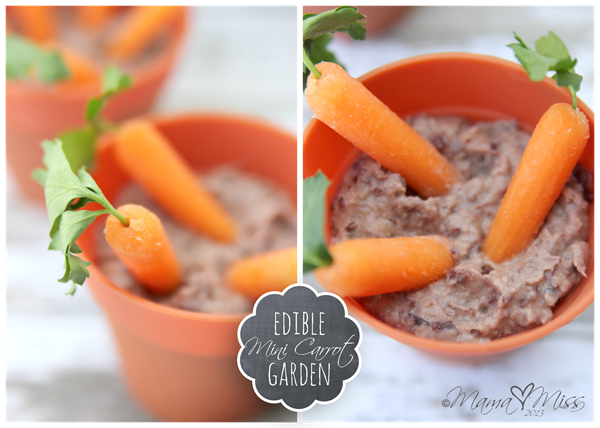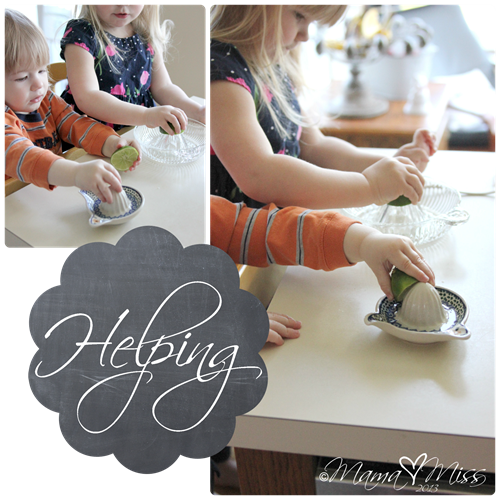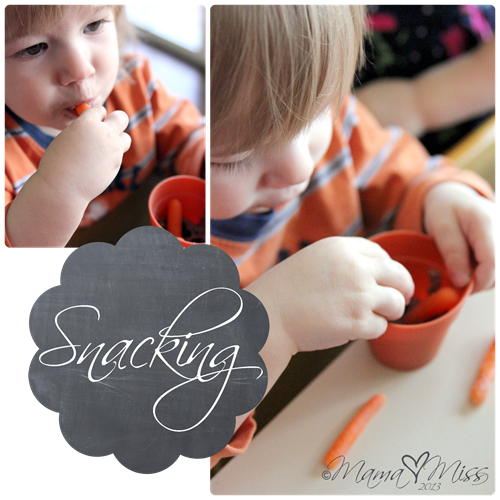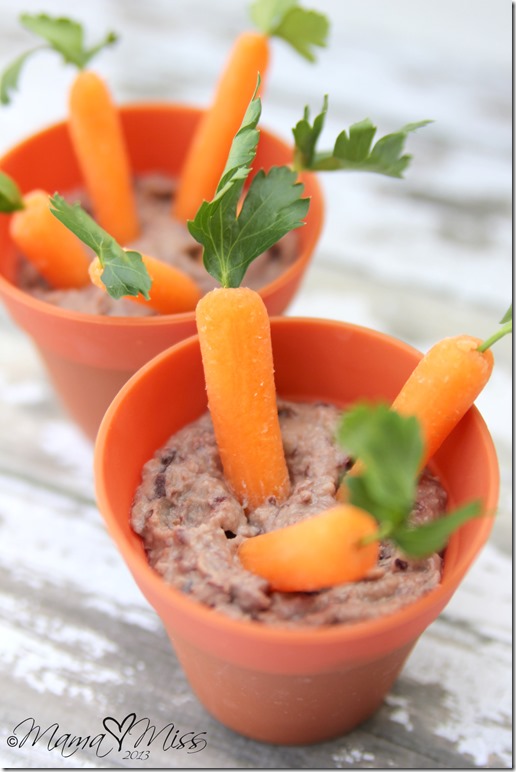 xx ♥ m

Looking for more healthy & fun eats? Make sure you check out these too…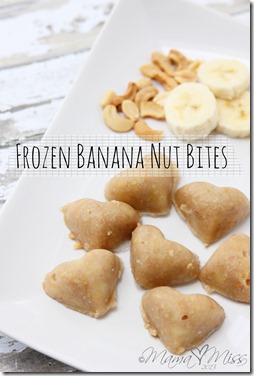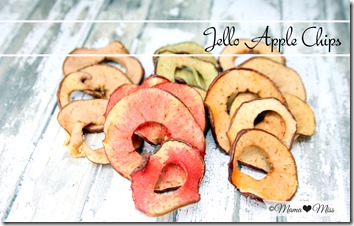 ♥
(Visited 3,593 times, 1 visits today)