As part of the Virtual Book Club this month, we read Duck On A Bike
by David Shannon
.
We started by reading the book and then proceeded to the craft.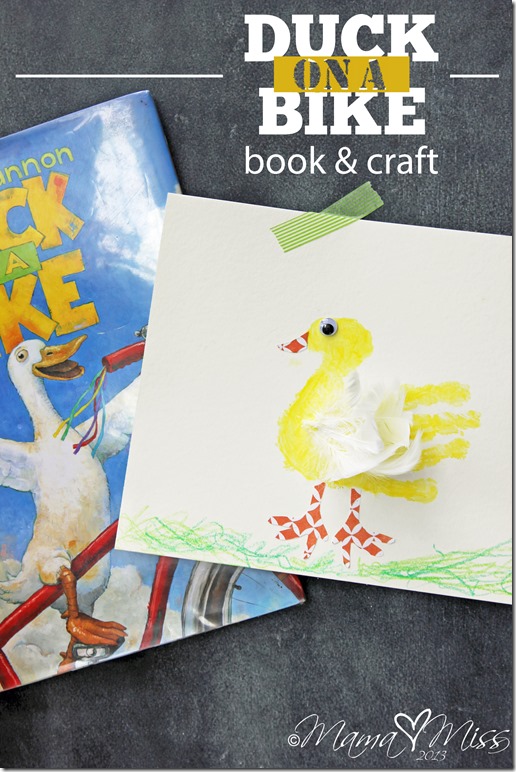 The book…
The story is a funny little tale of a duck who decides one day, that he'd like to ride a bike.  He rides through the farm, while all the other animals scoff at him and call him silly.  In the end, the other animals realize he was onto something as they join in on the bike riding fun :)
The craft…
We've upped the handprint craft ante!  It's a handprint duck with an added bonus of feathers and a googly eye, making the duck come to life in three dimensional fun!
If you are new to mama♥miss, let me just tell you now that we LOVE making things with our handprints and footprints…an animal, an object, you name it, we have no bias towards any handprint/footprint art.  One of these days we will challenge ourselves to do some sort of coordinating series.  oooh the ideas are churning now!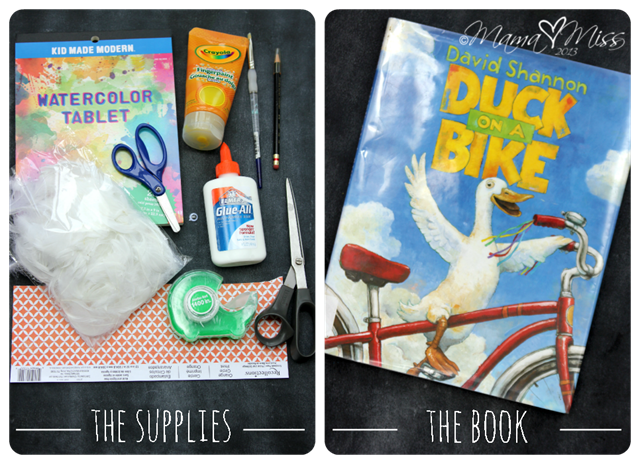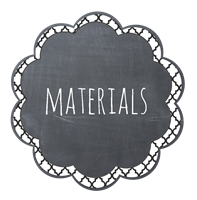 watercolor paper
yellow finger-paint
white glue
paintbrush
scissors
pencil
orange patterned paper
white small feathers
medium sized googly eye
assorted green crayons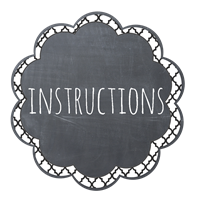 Step 1
Start by painting your child's right hand completely with the yellow paint.  Place a handprint on the paper with the yellow paint having their fingers slightly open and their thumb opened up as far as it will go (the thumb will be the duck's neck).
Step 2
Paint your child's right entire thumb in yellow paint, place the painted thumbprint at the top of the "neck" horizontally.  Let dry completely.
Step 3
Applying glue to the center of the handprint duck, place the feathers upside down (so they'll curve up) onto the glue.  We used approximately seven feathers to achieve the look we wanted.
Step 4
Cut out the beak & feet from your patterned paper (I just free-handed these, overlapping the feet to make the same shape but opposite).  Glue and place the beak, feet and googly eye.  Set aside to let dry completely.
Step 5
Color in grass under the duck.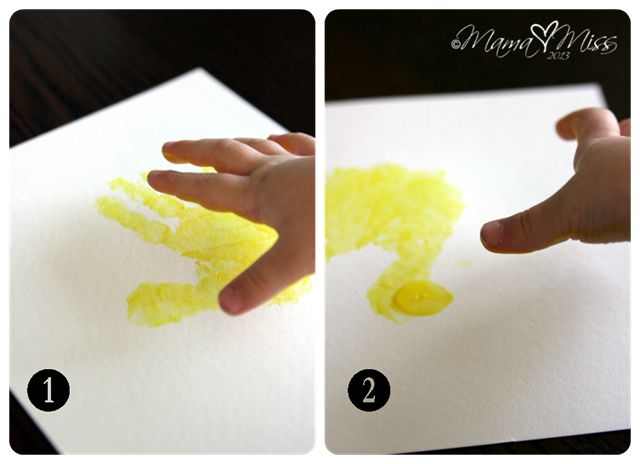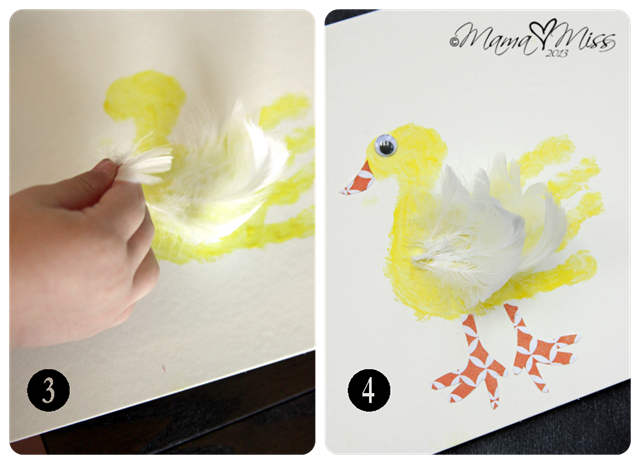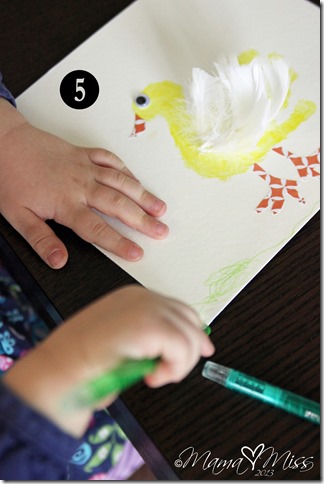 ♥
xx ♥ m

Looking for more handprint/footprint crafts?
Make sure you check out these on the blog too…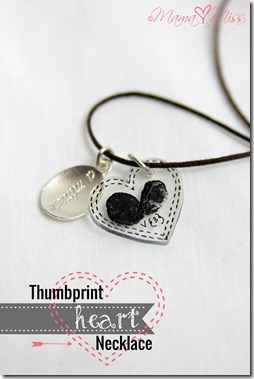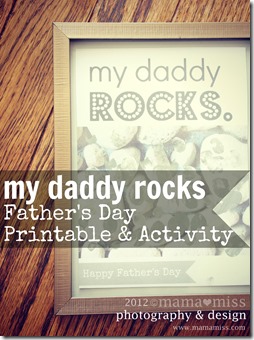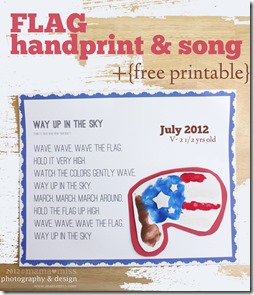 As well as these I've created as an activity designer for Kiwi Crate's DIY Ideas too…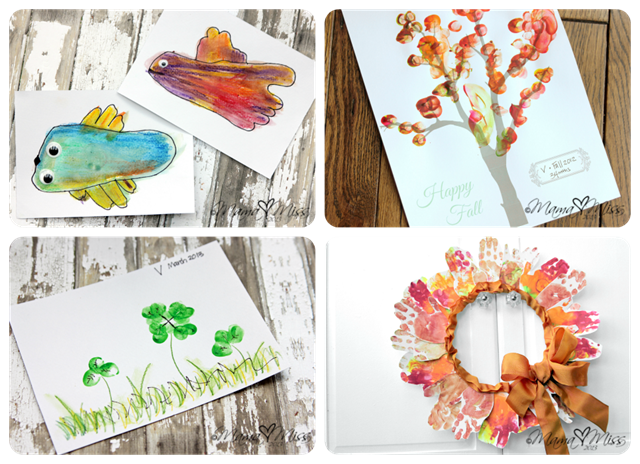 ♥
SEE – I told ya – I ADORE those little fingers & toes – I can't seem to get enough of them!
♥
If you'd like to participate in the Virtual Book Club too, see here to find out the monthly book selections.
Also, make sure you check out the Virtual Book Club Facebook page as well, for daily happenings :)
(Visited 2,232 times, 1 visits today)