One week down – one week to go for 10 Days Of Kid-Made Ornaments!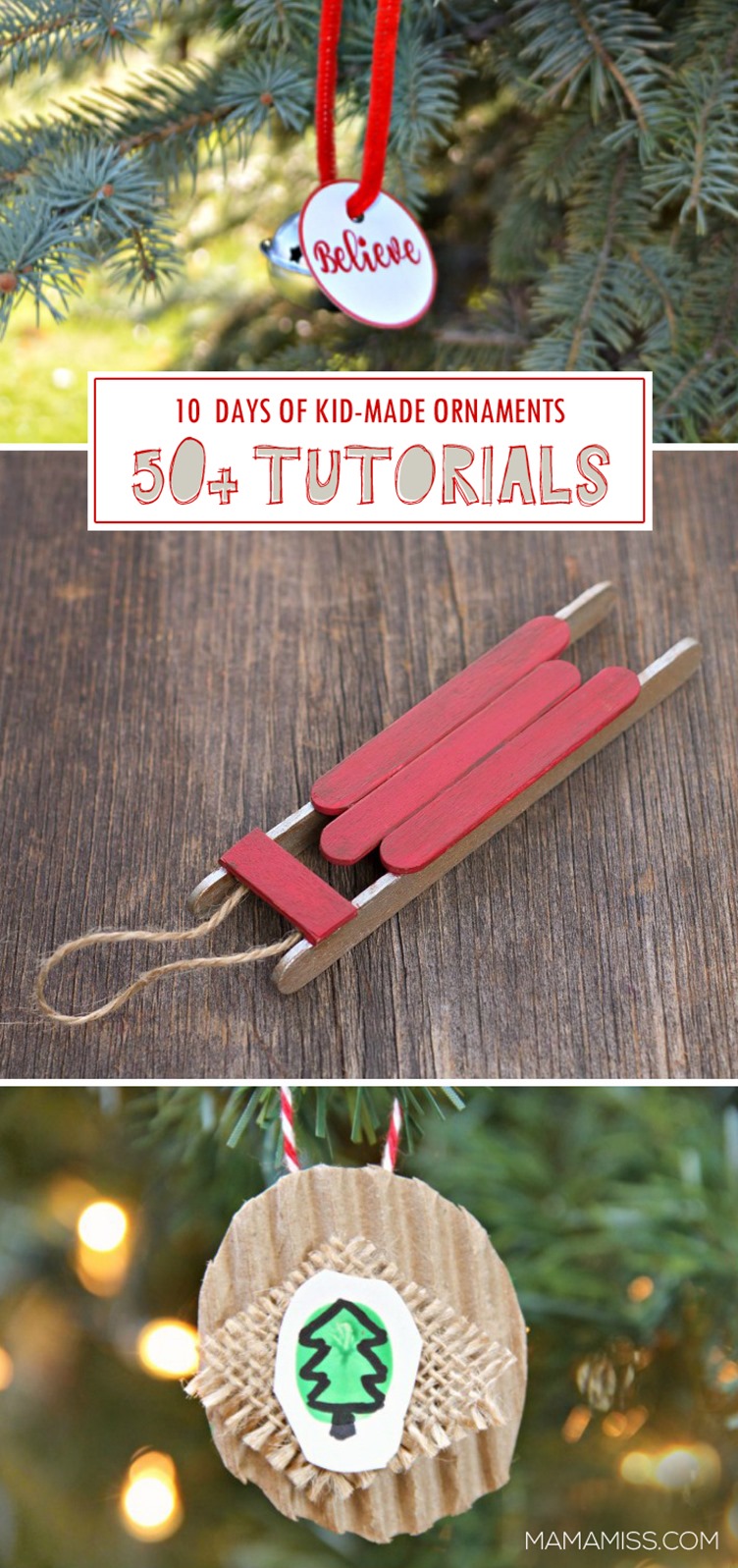 PICTURED ABOVE
TOP :: THE RESOURCEFUL MAMA – POLAR EXPRESS ORNAMENT   MIDDLE :: FIREFLIES & MUD PIES – WOODEN SLED ORNAMENT
BOTTOM :: SUGAR AUNTS – FINGERPRINT CHRISTMAS TREE ORNAMENT
So, LOOK AT ALL THESE BOOKS!!!
50+ books to go along with a tutorial for a kid-made ornament, for a kid-made Christmas!!
Can you say WOAH?! (but you have to say it like Joey Lawrence, m'kay.)
And we're not even done yet – I have 4 more days left – all of kid-made ornaments!!!!!
That's 10 Days Of Kid-Made Ornaments!

And, here's all our fabulous books & tutorials, so far – DIVE IN & get to craftin'!
LAUNCH DAY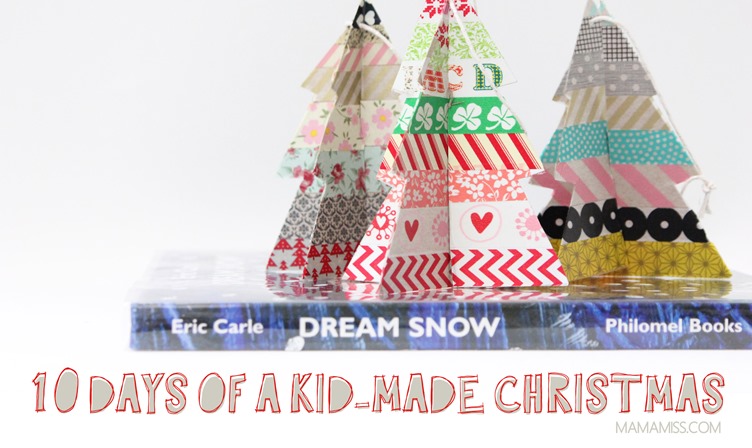 DAY ONE
Miss Mae's Days :: THE GINGERBREAD MAN (1)
Housing A Forest :: A CHARLIE BROWN CHRISTMAS (2)
The Educators' Spin On It :: BEAR STAYS UP FOR CHRISTMAS (3)
Wise Owl Factory :: THE CARPENTER'S GIFT (4)
Simply Vicki :: PARIS: A BOOK OF SHAPES (5)
Growing Book by Book :: GINGERBREAD MAN LOOSE AT CHRISTMAS (6)
Handmade Kids Art :: THE SNOWY DAY (7)
STEAM Powered Family :: CHICKA CHICKA BOOM BOOM (8)
The Craft Train :: RAINBOW MAGIC FAIRIES (9)
HEN Family :: PAPA, PLEASE GET THE MOON FOR ME (10)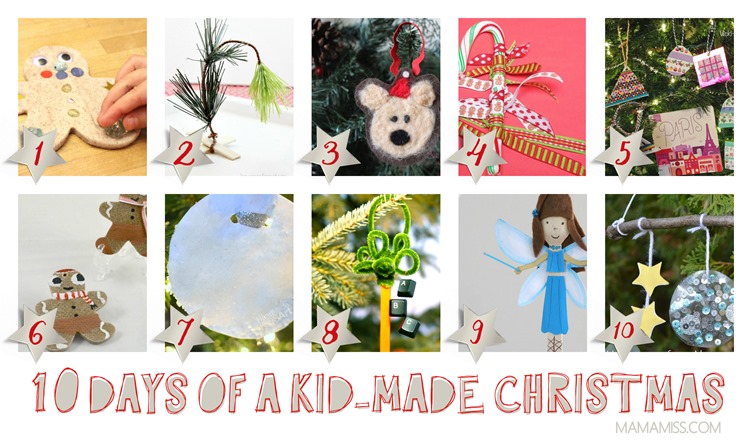 DAY TWO
Artsy Momma :: RAINBOW FISH (1)
Heart of Deborah :: THE PINE TREE PARABLE (2)
Fireflies and Mud Pies :: RICHARD SCARRY'S THE ANIMALS' MERRY CHRISTMAS (3)
Sugar Aunts :: LITTLE TREE (4)
Mama Miss :: THE LITTLEST EVERGREEN TREE (5)
Mum in the Mad House :: LITTLE ROBIN'S CHRISTMAS (6)
See Vanessa Craft :: THE VERY HUNGRY CATERPILLAR (7)
Inspired by Familia :: SANTA'S FAVORITE STORY (8)
My Bored Toddler :: MUDDY PAWS (9)
Rhythms of Play :: THE CHRISTMAS WISH (10)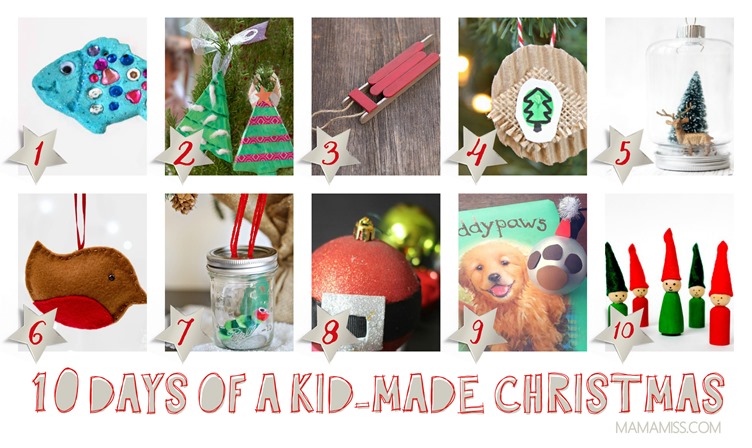 DAY THREE
A Little Pinch of Perfect :: GINGERBREAD BABY (1)
What Do We Do All Day? :: THE TOMTEN (2)
The Life of Jennifer Dawn :: OLD BEAR AND HIS CUB (3)
Adventures of Adam :: NORMAN THE SLUG WHO SAVED CHRISTMAS (4)
Mama Smiles :: SNOWMEN AT CHRISTMAS (5)
One Time Through :: JUST RIGHT FOR CHRISTMAS (6)
Buggy and Buddy :: CORDUROY (7)
Kitchen Floor Crafts :: THE MITTEN (8)
Montessori Nature :: THE STORY OF THREE WISE KINGS (9)
Happy Brown House :: MERRY CHRISTMAS MOM AND DAD (10)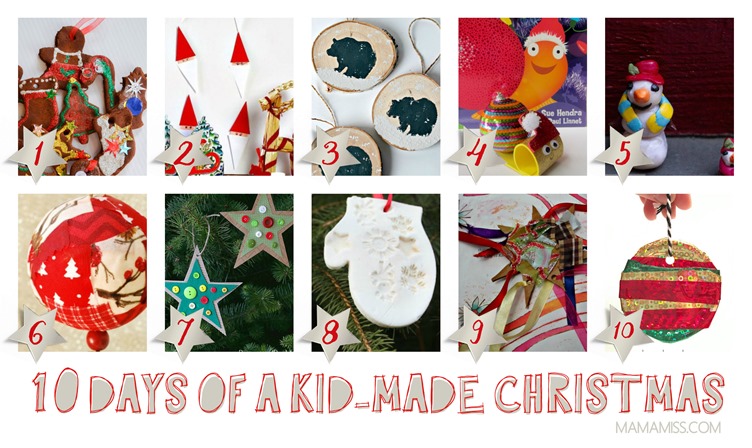 DAY FOUR
Peace but Not Quiet :: FANTASTIC MR. FOX  (1)
Glittering Muffins :: DINOSAUR CHRISTMAS (3)
 Kids Craft Room :: PENGUIN (4)
My Bright Firefly :: UNI THE UNICORN (5)
Easy Peasy and Fun :: ITSY BITSY SNOWMAN (6)
 The Resourceful Mama :: POLAR EXPRESS (7)
Living Life and Learning :: THE BIG SNOW (8)
 Something 2 Offer :: CORDUROY'S CHRISTMAS SURPRISE (9)
 The Eyes of a Boy :: THE NIGHT BEFORE CHRISTMAS (10)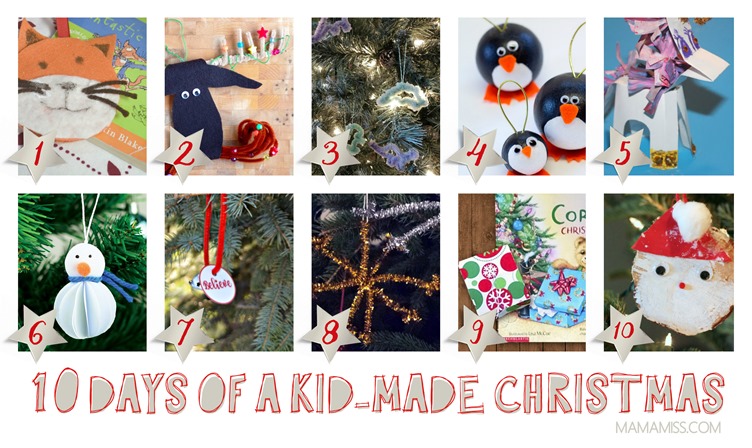 DAY FIVE
The Educators' Spin On It :: SANTA'S BOOK OF NAMES (1)
Castle View Academy :: ELLA BELLA BALLERINA AND THE NUTCRACKER (2)
 Left Brain Craft Brain :: RUDOLPH THE RED NOSED REINDEER (3)
House of Burke :: THE THING ABOUT YETIS (4)
Emma Owl :: GUESS HOW MUCH I LOVE YOU? (5)
Freshly Planted :: OWL MOON (6)
Great Googa Moogas :: ROOM ON THE BROOM (7)
Adventures in Wunderland :: HOW THE GRINCH STOLE CHRISTMAS (8)
The Natural Homeschool :: SECRETS OF THE RAIN FOREST (9)
Non Toy Gifts :: EVERYBODY BONJOURS! (10)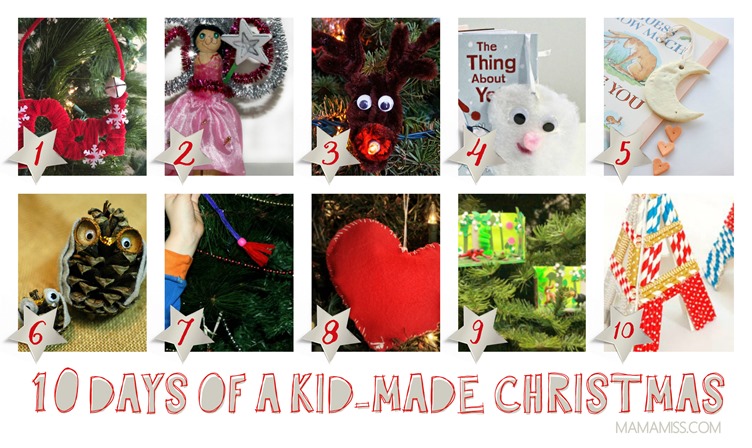 So, check back tomorrow for the start of week two!!  I can't wait to see the featured books & ornaments!!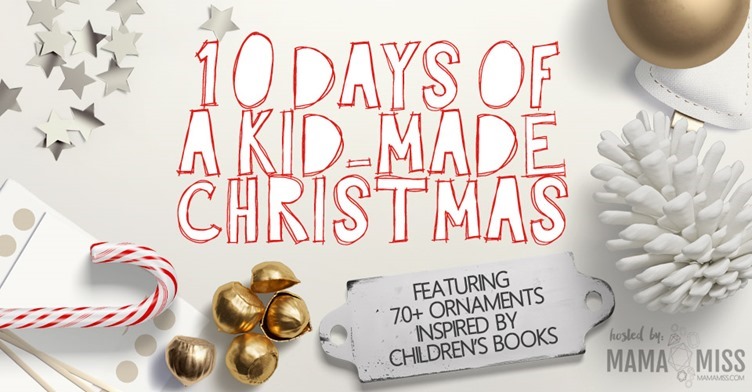 INSPIRE OTHERS BY SHARING!!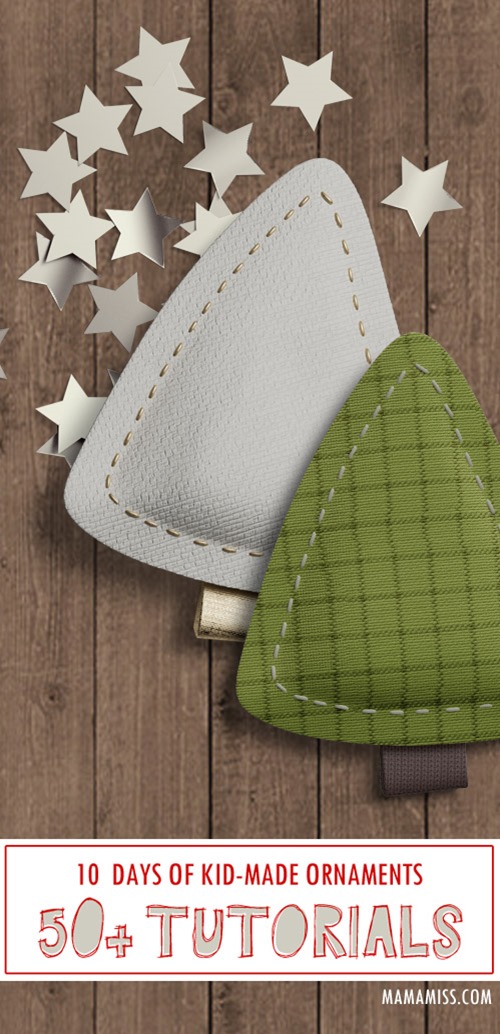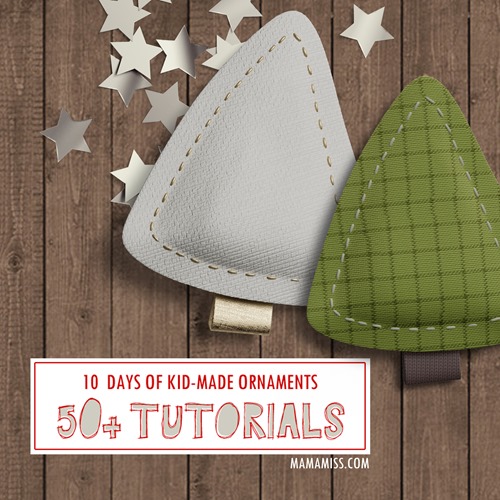 ♥
Like what you see?!
You can connect with me on:
Pinterest || Facebook || Twitter || Google +
And don't miss any updates, get new posts right away – sign up here…
♥
© Mama Miss. All images & content are copyright protected.
Feel free to share ONE picture and linking directly to this post for download.
Please do not copy directions, ingredients, or pdf files for your own website or Facebook page, visuals or words.
Copying my post partially, or fully, is strictly prohibited.
All work by Mama Miss is licensed under Creative Commons Attribution-NonCommercial-NoDerivs 3.0 Unported License.
(Visited 3,579 times, 2 visits today)