I have been MIA the last couple of days because my little brother just got hitched this weekend!!!  Wahoo – he's that last sibling to tie the knot.
I don't have a wrap-up from last week, so I'll share some more from the wedding tomorrow :)
So, without further ado…I thought I'd throw this post together for this special, momentous day!
Do you know what today is?
A stay-at-home mama blogger HAS to celebrate this day, I mean, poo on Valentines Day, and poo poo on forgetting the anniversary of when I started dating the hubs (yesterday).
Seriously, those are not nearly as important as THIS day ;)
Today (September 16th) is National Play-Doh Day!!!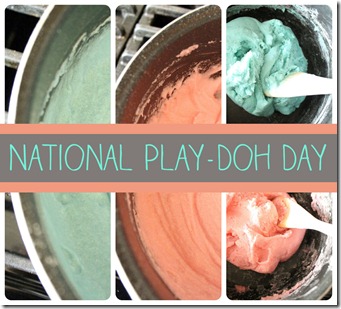 I had NO idea!
Well, here are a couple of homemade creations to get you started on making your own playdough.
So far I have made these, but, I've been experimenting lately with a few more concoctions, so, stay tuned for more to come!!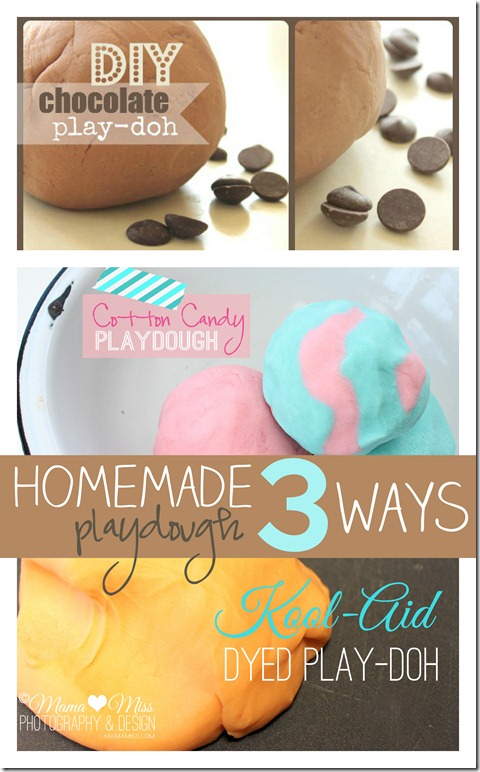 (Visited 2,868 times, 1 visits today)