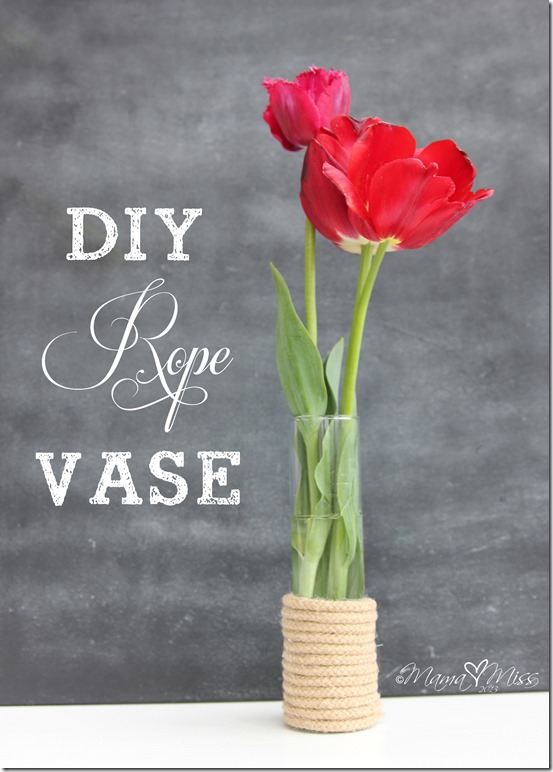 It's time for some mama DIY!
As I'm sure you can tell by the cool Target finds I'm always Instagram-ing you…I'm at Target A LOT, at least a couple times a week, that darn Target, it sucks ya in doesn't it?!  You go there for "just one quick thing" and leave with a whole shopping cart of stuff!
So, while I was on one of my MANY Target trips I spotted these glass rope hurricane vases from the Nate Berkus  home line.
Love them!  I'm so in love with the whole nautical-sisal-rope style right now.
I thought "hey, I could make that for a fraction of the price!".  So, I got some sisal rope, a vase from the dollar store, and my trusty glue gun & made one too!  The sisal rope I got was the cut-by-the-yard from the fabric store.  But, it is available as a whole roll too, which, seeing how I'm so in love with the look of sisal rope, it would probably make more sense to get the roll for future projects (a lot more cost effective)!
Well, today I'm sharing this super quick (the fastest project I've ever done!) and easy (just 3 steps!) tutorial on how you can make your very own Sisal Rope Glass Vase!
Well, let's start shall we?!
Here is my inspiration: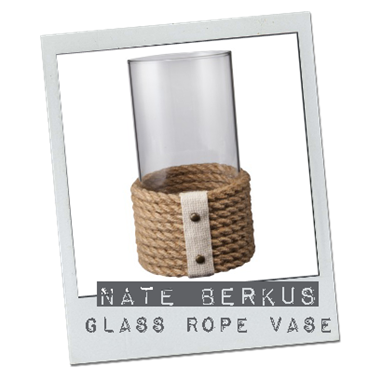 And here's how…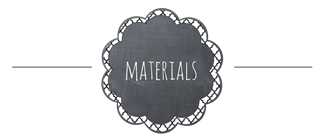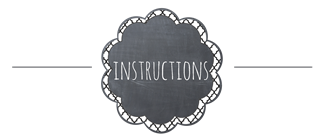 Starting with a clean surface, dot a small amount of hot glue along the bottom edge of the vase.
Wrap the sisal rope around the vase, dotting small hot glue dots as you go around and up.
When you get to the end of your rope (the height where you want to stop), cut the rope, and then tuck in the end piece and secure with a small dot of hot glue.
And here's how it turned out!
(I used some of the beautiful tulips V picked from our tulip farm visit to fill my new vase with :)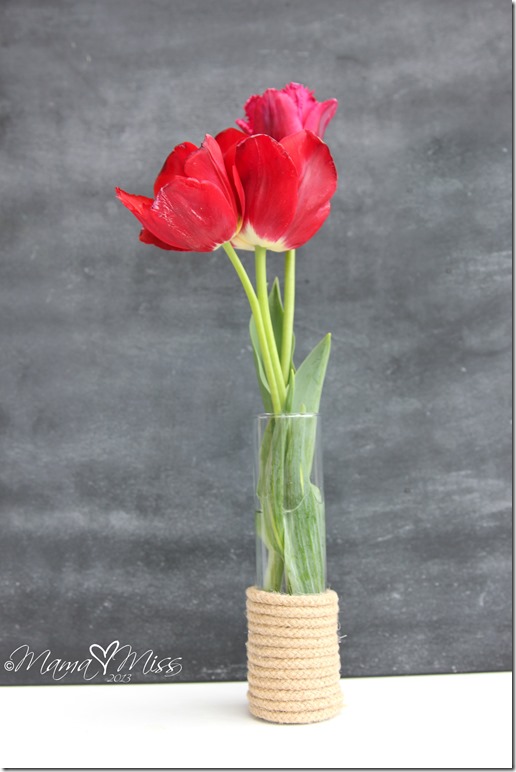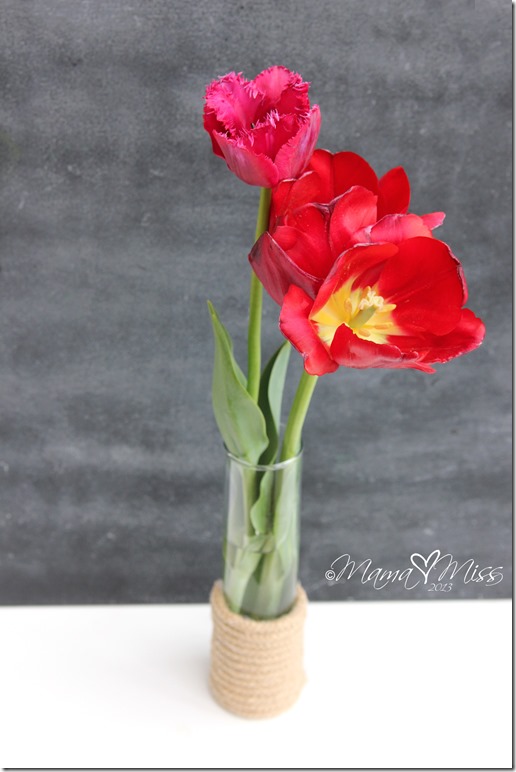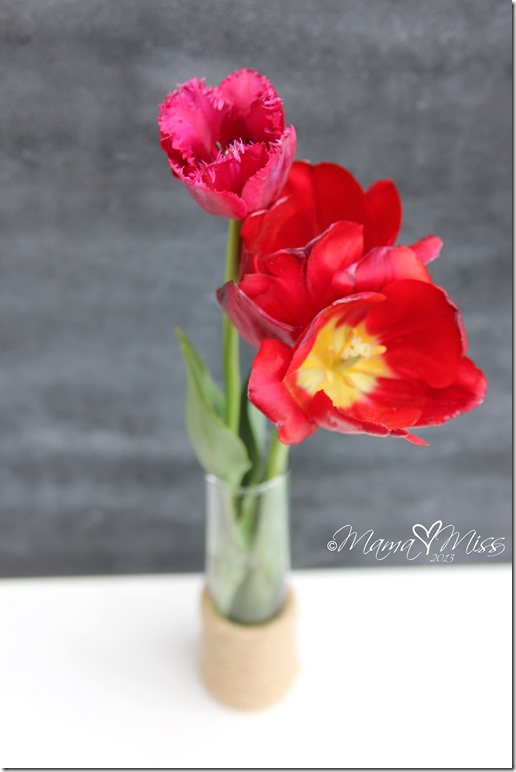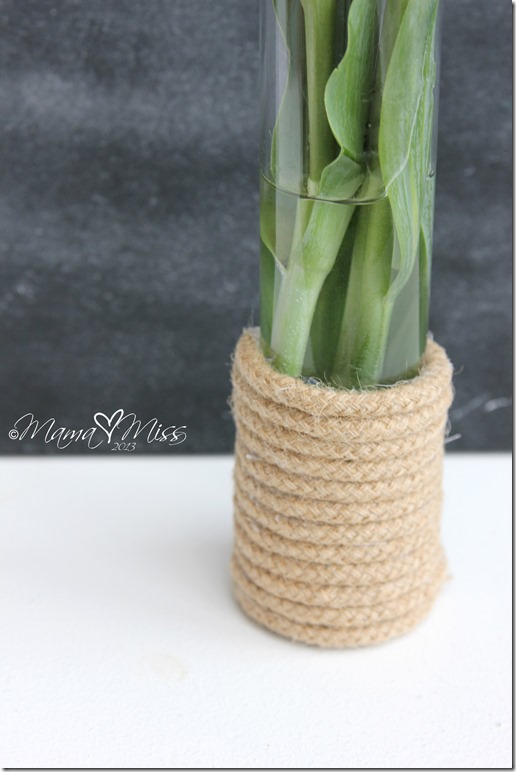 I LOVE the way it turned out – I'm quite pleased with the results.  And super-easy to make, with only 3 materials & 3 steps – it seriously took me all of 5 minutes to wrap my vase!  It looks spectacular with the tulips & would look lovely with any flower.
Simple. Perfection. LOVE.

© Mama Miss. All images & content are copyright protected.
Feel free to share one picture and linking directly to this post for download.
Please do not copy directions, ingredients, or pdf files for your own website.
Copying my post partially, or fully, is strictly prohibited.
(Visited 3,922 times, 1 visits today)