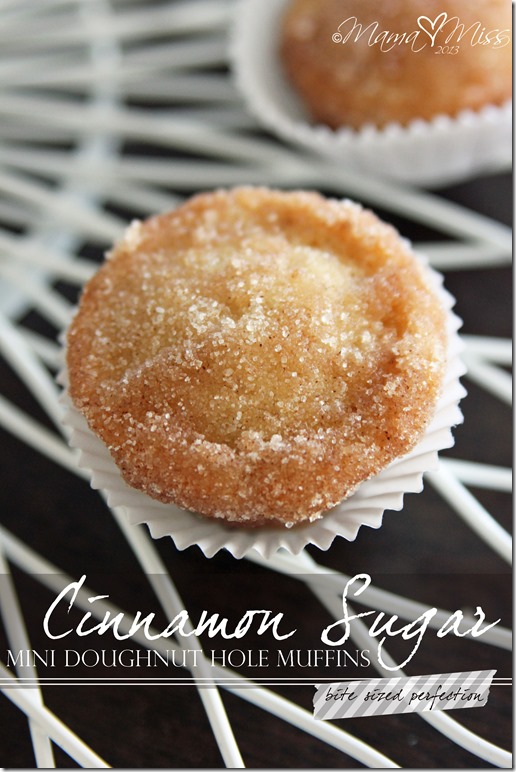 These cinnamon sugar mini doughnut hole muffins are TO.DIE.FOR.  Seriously!
These little bites of perfection are…
I've made these three times already, the first time for my friend Becca for a Pinterest party way back, who is gluten-free.  Let me just tell you, that I am not gluten-free myself, the only thing I can't really digest is milk or soy milk.  Now this may just be me, but hold tight, when you hear things like "low sugar", "gluten free", "egg free", "dairy free",…etc, etc…my immediate reaction is to think eeew…so if it's "free" of all these things it must taste like cardboard, no?!  Well, no!!  These are so very awesome, that I made them YET AGAIN for the Mother's Day brunch that I hosted (and keep in mind not ONE person at this Mother's Day brunch was gluten-free).  And further note…when it says gluten-free, just because YOU ARE able to eat gluten, does not mean you shouldn't have these too – because YOU SHOULD – they are AMAZING x5 ;)  And they are little bites of heaven that can bring everyone together!!
Cinnamon Sugar Mini Doughnut Hole Muffins
The addition of nutmeg in these yummy, cinnamon-sugar-coated bites make them beyond delectable.
Ingredients
Muffins
1 teaspoon baking powder
1/2 cup sugar
1/4 cup (1/2 stick) butter, melted
3/4 teaspoon ground nutmeg
1/2 cup of almond milk
Sugar Coating
1/4 cup (1/2 stick) butter
1/2 cup sugar
3/4 teaspoon ground cinnamon
Prep
vegetable shortening, I use
Crisco
Instructions
Preheat oven to 375° F and grease muffin pan generously with vegetable shortening.
Combine baking powder & gluten-free flour in a small bowl; Set aside.
Using a large bowl and mixer; Mix sugar, melted butter, and nutmeg together until combined.
Add the almond milk and continue to mix.
Slowly add in the flour mixture to the bowl, and mix until just combined.
In greased muffin cups, pour batter, filling each cup about half full.
Bake 15-17 minutes, until tops are lightly browned (watch the sides, they will brown first).
Remove muffins from oven and let cool in the pan for 5 minutes.
Remove muffins from pan and transfer to a wire rack to cool completely.
While muffins are cooling - prep the coating. Melt butter in a small microwave safe bowl. In a separate small bowl, combine sugar and cinnamon, stirring well.
Once cool, roll each muffin in melted butter, then roll in cinnamon sugar.
Serve and enjoy!
Notes
https://www.mamamiss.com/blog/2013/05/19/sweets-cinnamon-sugar-mini-doughnut-hole-muffins/
All rights reserved Copyright 2012-2019 Mama Miss Blog and Designs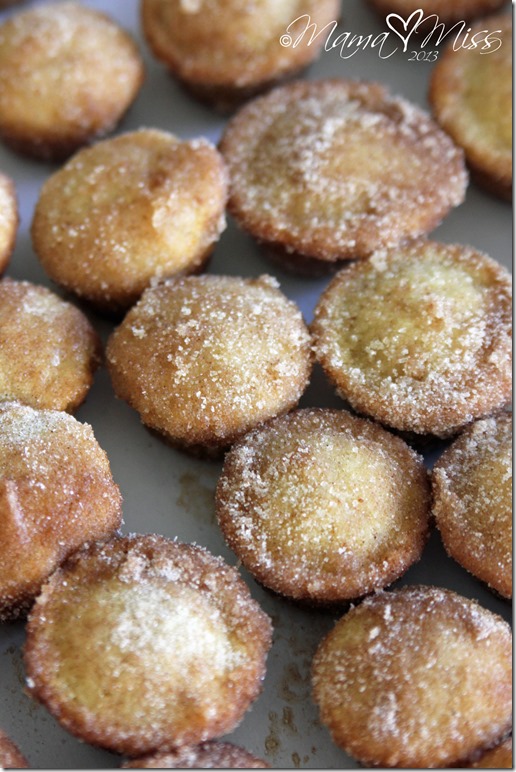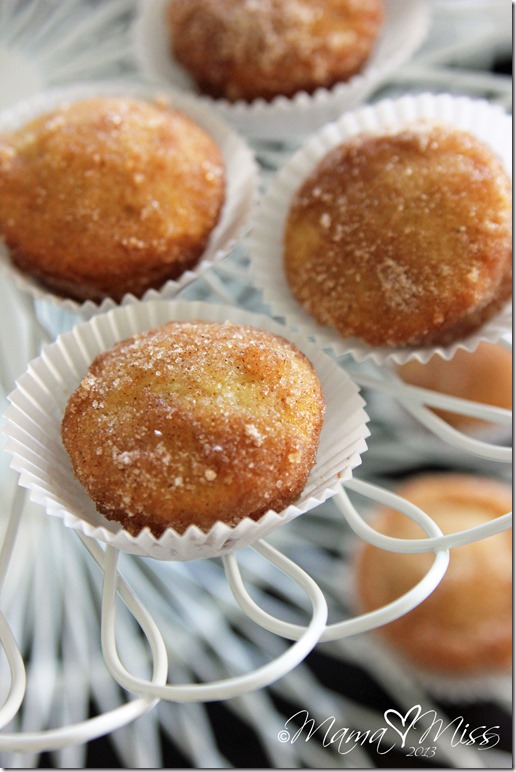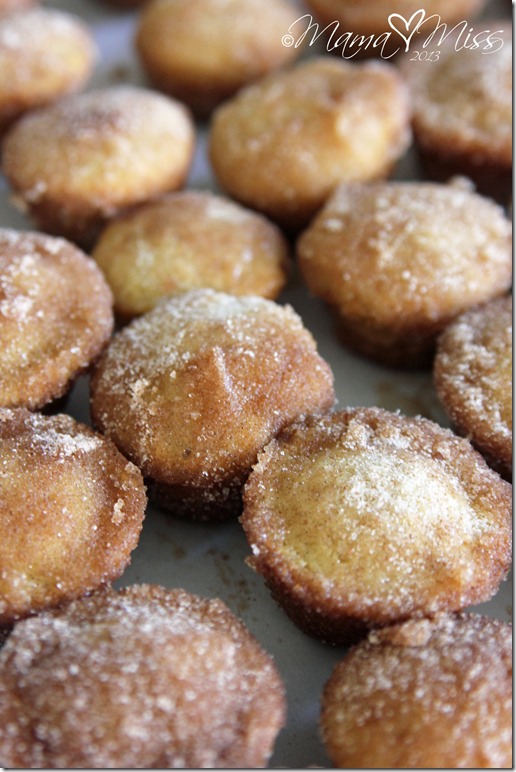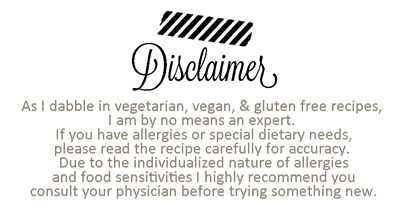 © Mama Miss. All images & content are copyright protected.
Feel free to share one picture and linking directly to this post for download.
Please do not copy directions, ingredients, or pdf files for your own website.
Copying my post partially, or fully, is strictly prohibited.
(Visited 32,550 times, 1 visits today)