We're here for day four of the kid-made ornament series!  Today I'll be sharing this colorful painted Elmer Ornament.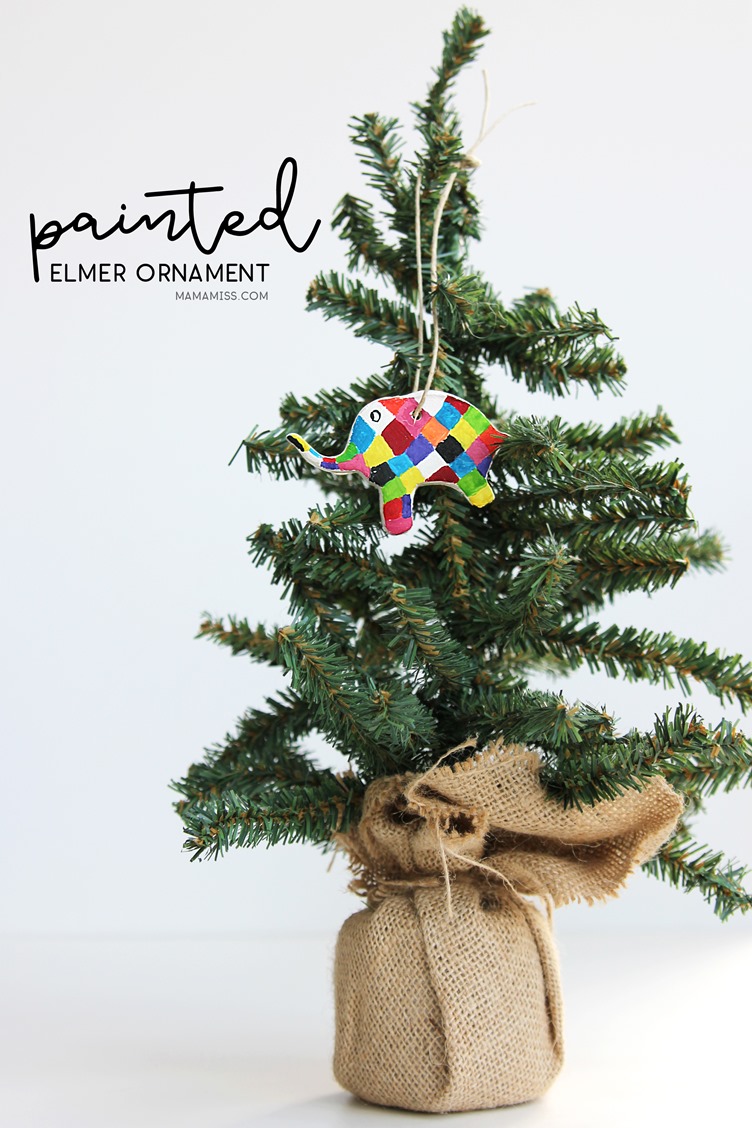 I just gave you a sneak peek of the great line up of bloggers we have signed up this year!  I'm so so excited, these kid-made ornaments are my absolute favorite every.single.year.
This year, like last year, and the year before, all of the Kid-Made Ornaments are inspired by children's books!
So, grab your kiddo, and your kiddo's favorite book, and let's get to craftin', shall we?!
For the next 10 days (kinda'), November 28th-December 2nd & December 5th-9th, we will have several (40+) ALL NEW kid-made ornaments each day.
So, let's get to it!
Painted Elmer Ornaments
For this ornament we were inspired by the children's book Elmer's Christmas by David McKee, one of the MANY Elmer series books.  This is also our second Elmer ornament – we did a beautiful string one a few years back too.  Can you tell this is one of our favorite books?!?!?!
The story of Elmer's Christmas…
Its Christmas, and the young elephants are very excited for Papa Reds annual visit! All the presents are ready, but this year Elmer has a special treat in store for the young elephants if they can keep quiet and out of sight…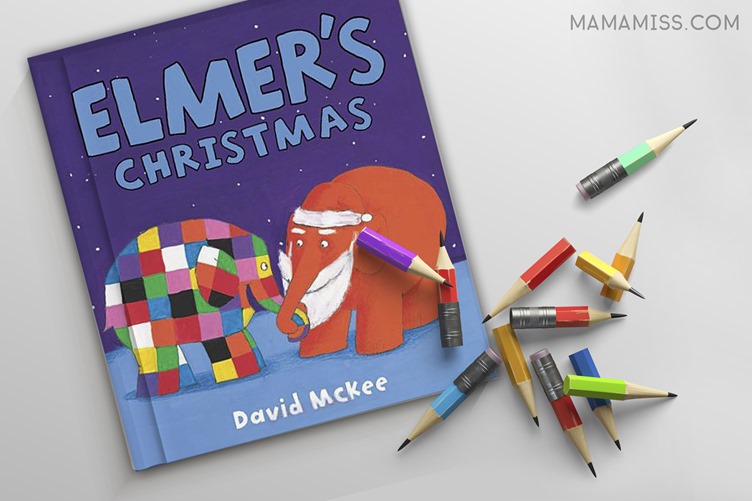 Here's what you'll need:
chopstick (or other tool for poking an ornament hole)
pencil/eraser
water/paper towels
Elmer's Christmas book

Here's how to make it:
Roll out the air-dry clay & cut your Elmer elephant shape with the cookie cutter.
Push out a hole for hanging your ornament.  We used a chopstick.
Let dry according to package directions.
Once dry we penciled out squares & then painted them in.
Let paint dry and thread twine through the hole.
Hang!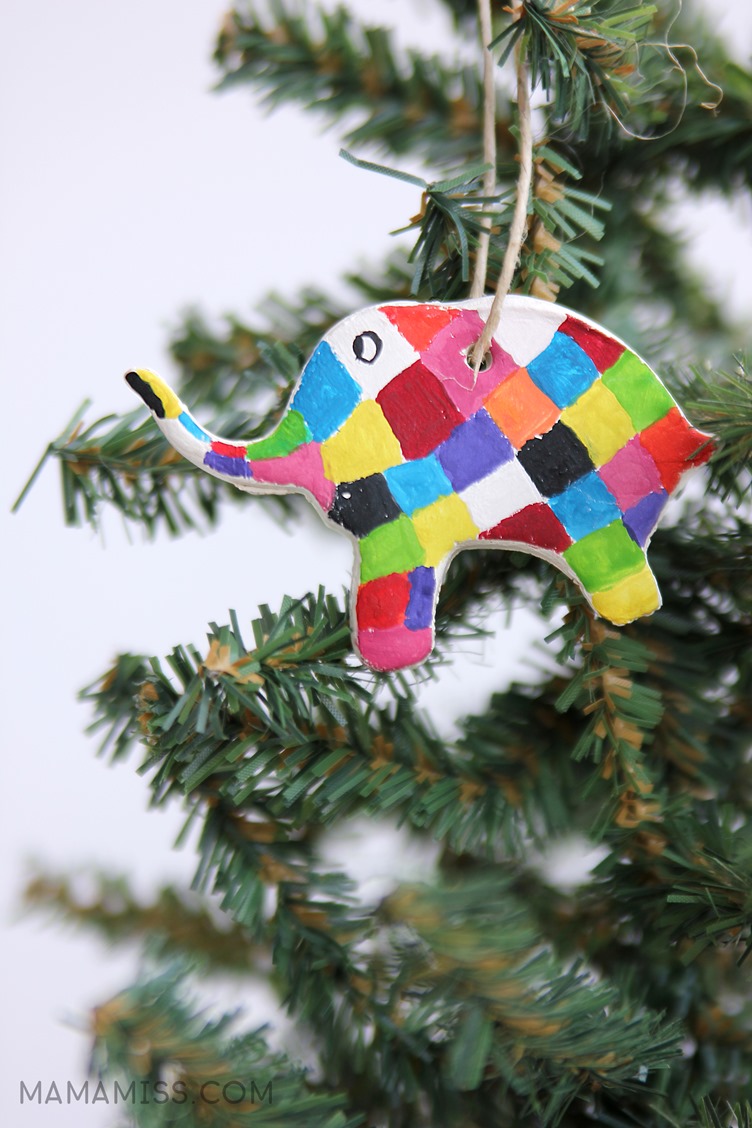 Painted Elmer Ornaments - Made by Kids! #KidMadeChristmas #InspiredByBooks
Click To Tweet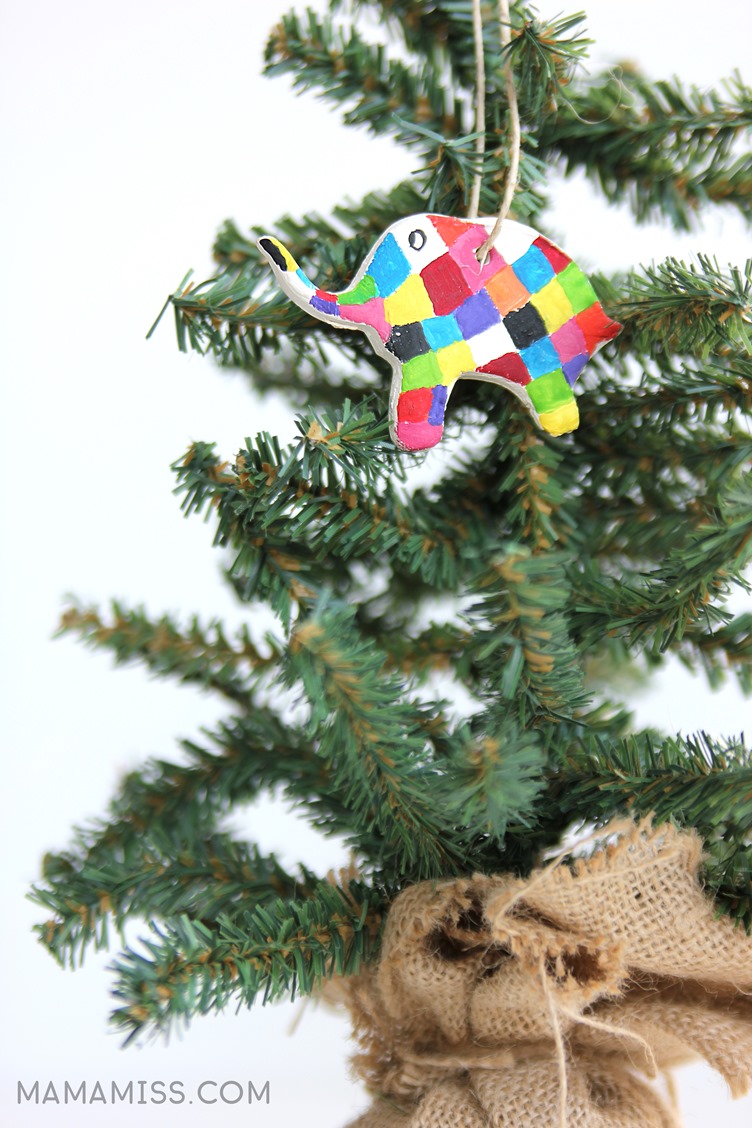 You can find the schedule here of what is coming each day and where I'll also link the actual post up as they go live.
Today I'm also joined by these awesome bloggers…
Adventures in Wunderland
Heart of Deborah
Castle View Academy
Preschool Powol Packets
Would you like to join in on the fun too?!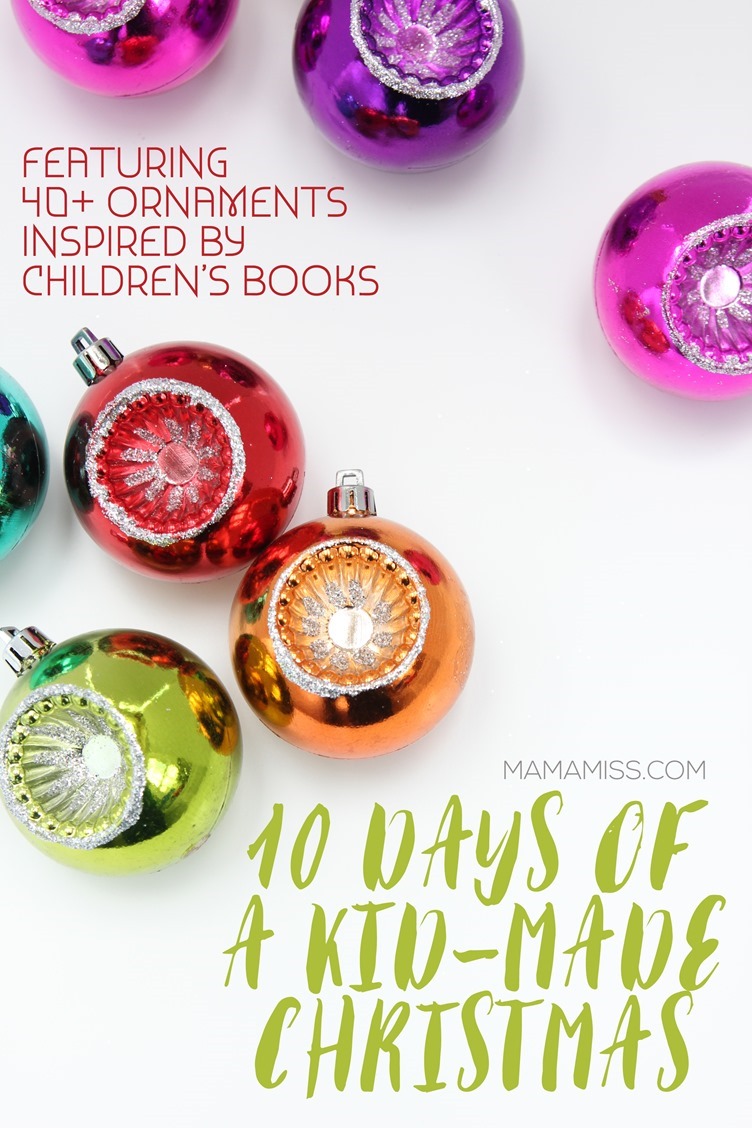 Here's how:
I can't wait to see what ornaments you've been making with your kiddos!!!

INSPIRE OTHERS BY SHARING!!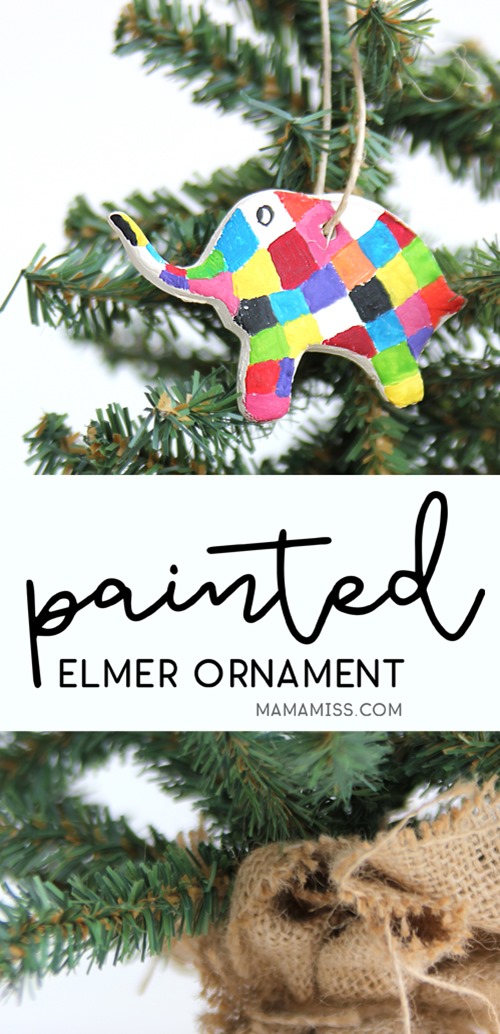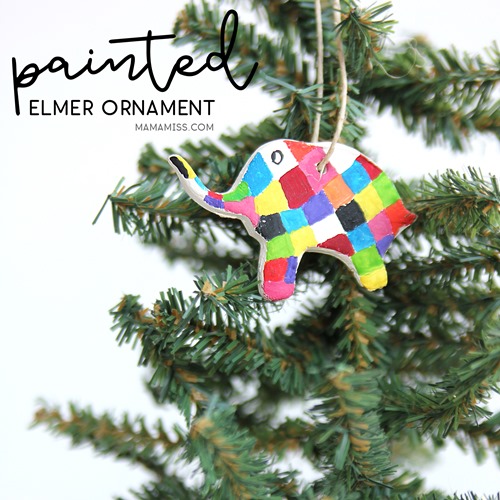 Like what you see?!
You can connect with me on:
Pinterest || Facebook || Twitter || Google + || Shop
© Mama Miss. All images & content are copyright protected.
Feel free to share ONE picture and linking directly to this post for download.
Please do not copy directions, ingredients, or pdf files for your own website or Facebook page, visuals or words.
Copying my post partially, or fully, is strictly prohibited.
All work by Mama Miss is licensed under Creative Commons Attribution-NonCommercial-NoDerivs 3.0 Unported License.
(Visited 1,507 times, 1 visits today)