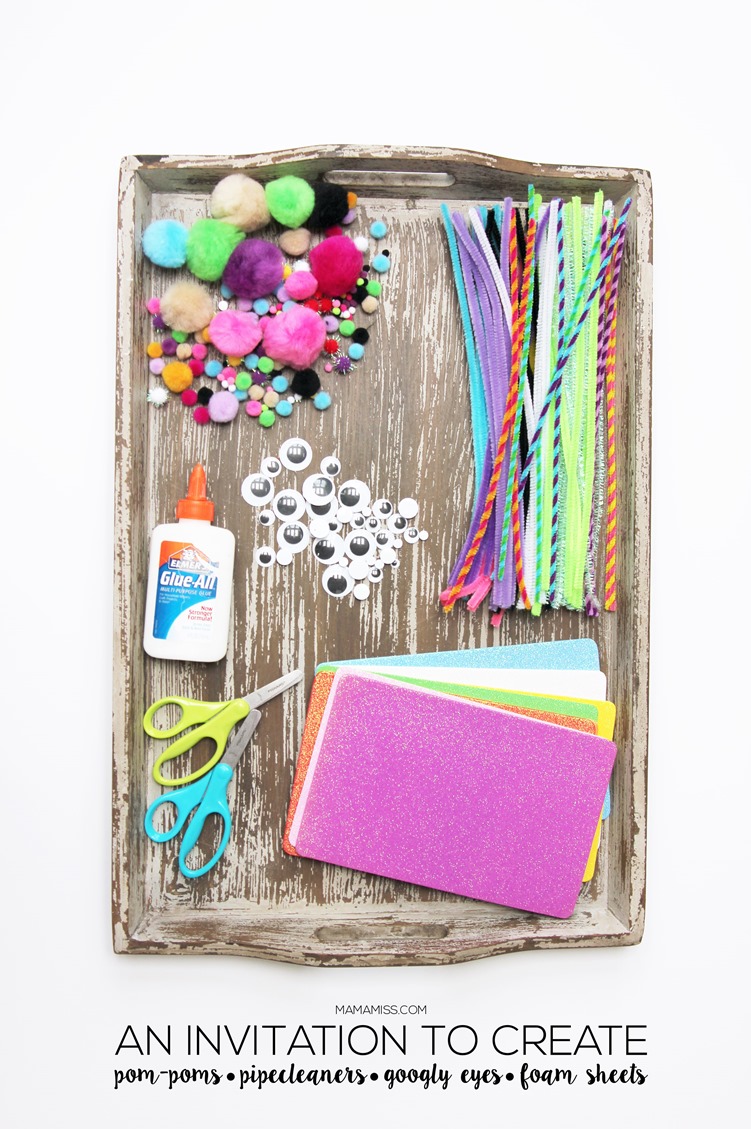 For the past two weeks, to keep the little's busy, busy, busy (that's secret code for working on something, so mama can work on something, or maybe just sneak some chocolate).  I've been pulling inspiration from my sewing/craft/office room (aka the place where idle junk gets dumped on the floor).
I have a "hoarder of craft supplies tendency" (official diagnosis) – shhh don't tell hubs, although I think he might be on to me ;)  If I see craft supplies on the cheap or with that little clearance sticker taunting me into submission – I get weak in the knees & usually relent to the craft gods.
But I digress, I'm on a mission to use materials I already have on hand.  And, you wouldn't believe some of the random things I already have on hand (well, maybe you would if you've seen my shopping cart – don't judge – I neeeeeeed it) for when I just might need them.  I imagine these Invitation's To Create will start to get very interesting as time progresses – I'm sure of it!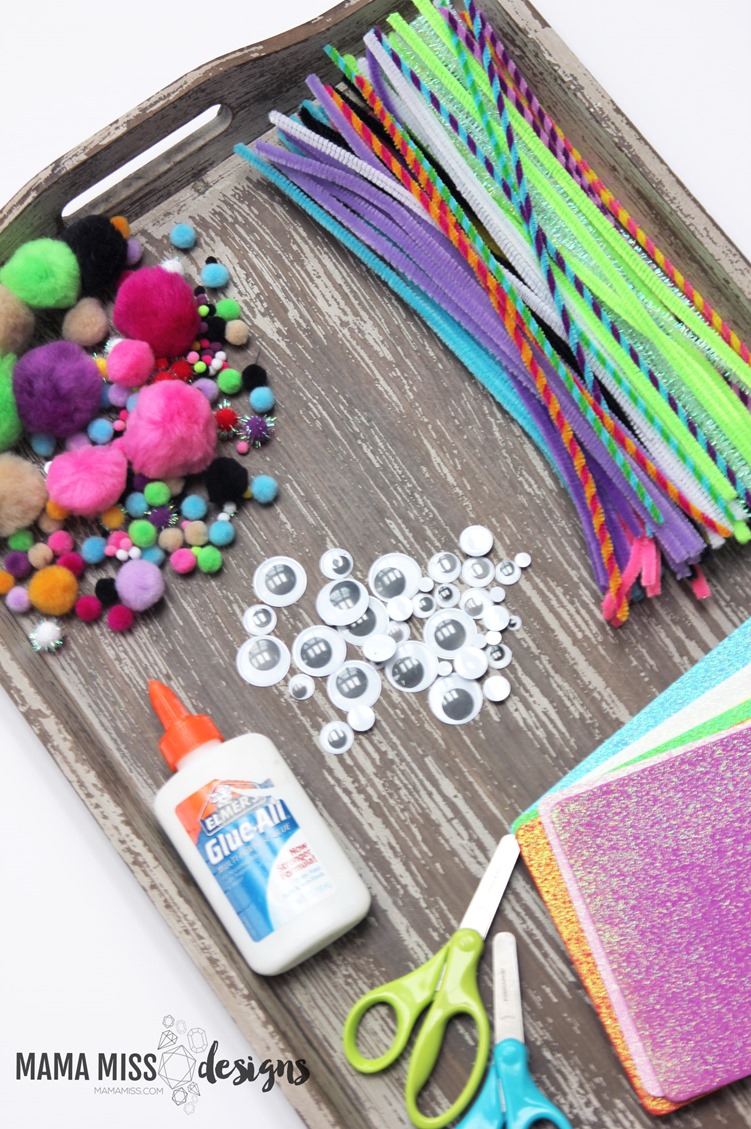 I have a ton of Invitation To Create ideas on backlog to share with you – I've been trying to take pictures as I do them (or share on Instagram – my FAV place to be), so stay tuned for more!
Today, the kiddos were given these tools with little guidance as to what to create.  I verbally listed off a few things to them, to make, to start the brewing of ideas – you could see the visible thought process on their faces with the ideas rumbling in their heads (my favorite part of watching them learn).  I also think the noticeable sight of glitter, pulled them in ;)
Here are the simple tools we used – everything I already had in my mama craft cave.
I usually lay out the materials on my wooden tray for them to see, and then give one of these plastic trays to each kid (I have 8-10 of them & use them for a ton of projects/crafts).
That's it – it really doesn't matter what they make, or how they make it – let them use their creativity to create!
I even got in on this Invitation To Create (haha I'm usually the mom that sits at the table with the kids & crafts along with them) – and made this fun little guy for my desk.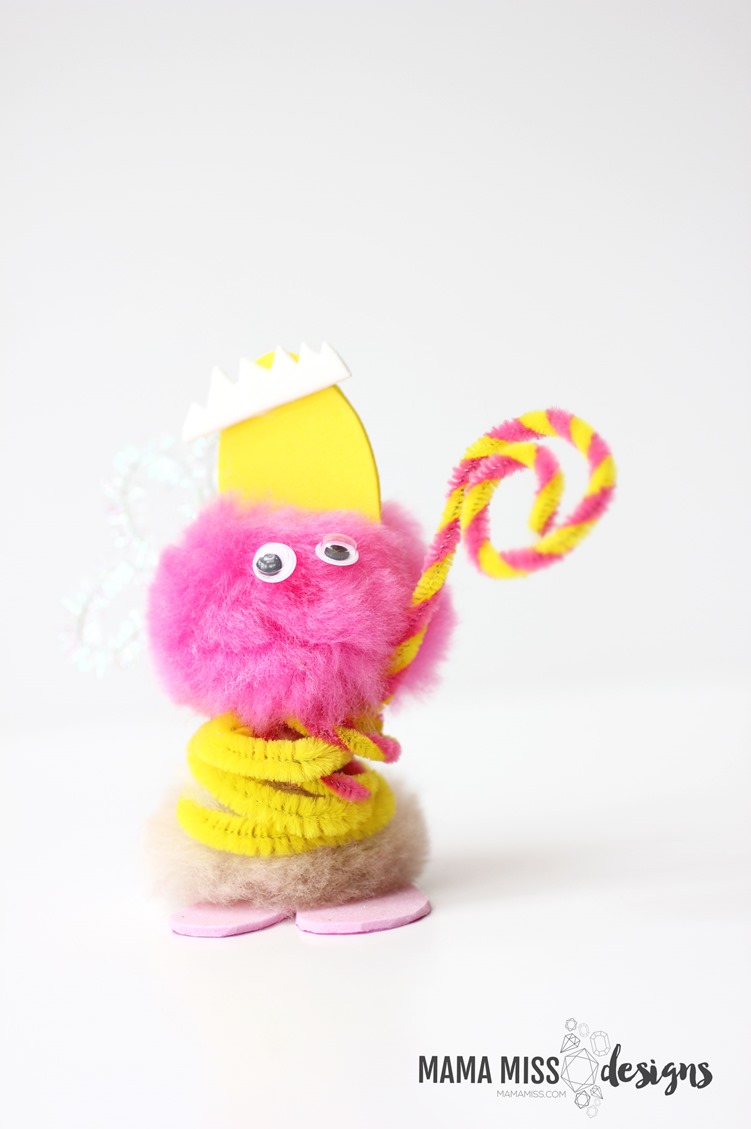 V made this one.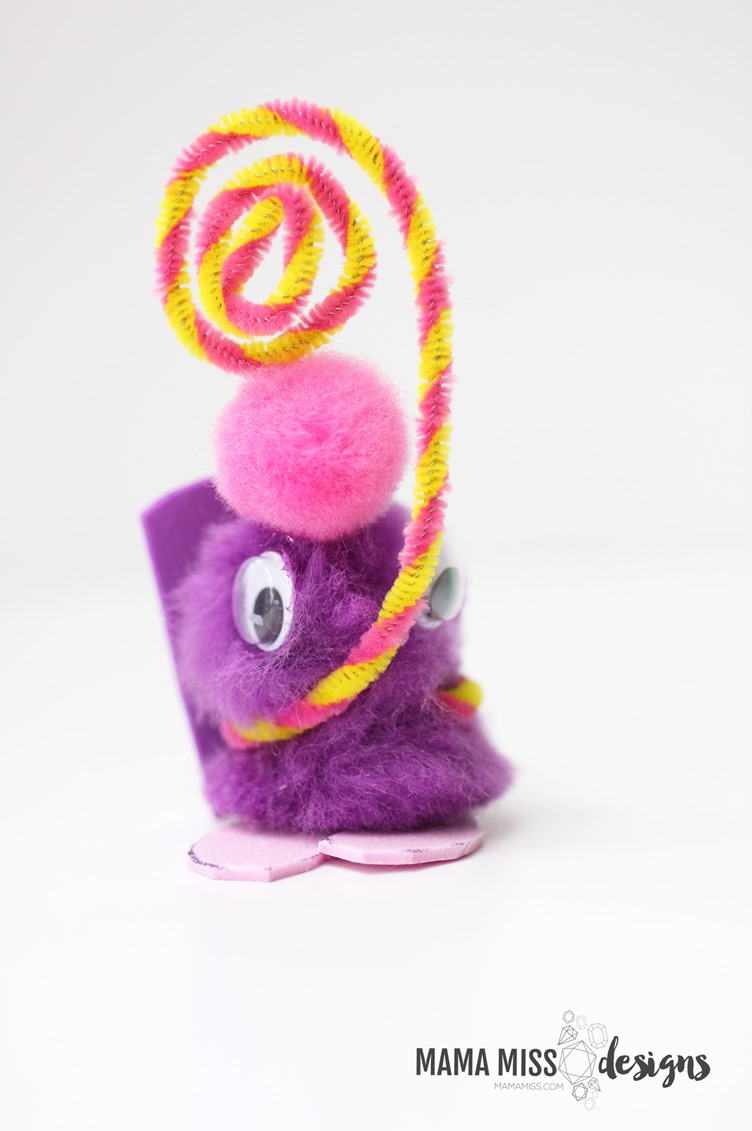 Little T was getting very frustrated with this activity because the glue wasn't exactly adhering immediately, and to a 3yo that can be frustrating I'm sure.  So I enlisted his ideas on what he'd like me to create.  He picked out the materials & explained to me every detail on how to create his little creature.  Here's T's little guy.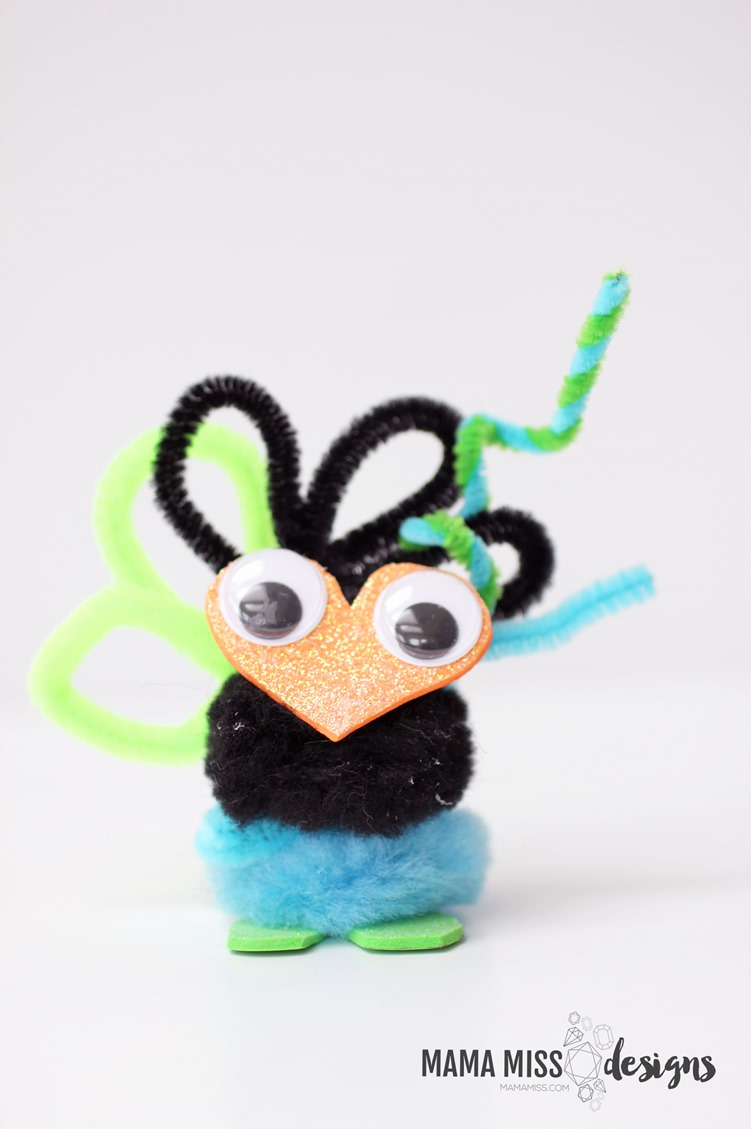 I call them bleep, blop, bloop.
V calls them princess mommy, purple princess, and bird man.
T doesn't care, he just laughs with us while we giggle.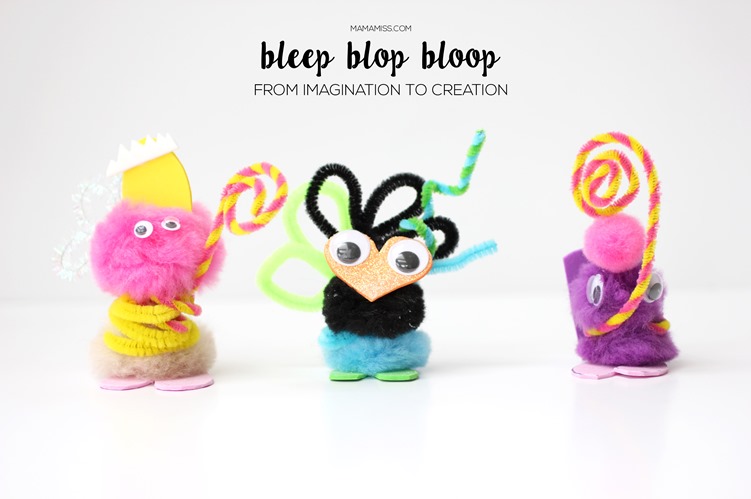 ♥
Like what you see?!
You can connect with me on:
Pinterest || Facebook || Twitter || Google +
And don't miss any updates…
♥
© Mama Miss. All images & content are copyright protected.
Feel free to share ONE picture and linking directly to this post for download.
Please do not copy directions, ingredients, or pdf files for your own website or Facebook page, visuals or words.
Copying my post partially, or fully, is strictly prohibited.
All work by Mama Miss is licensed under Creative Commons Attribution-NonCommercial-NoDerivs 3.0 Unported License.
♥♥♥
(Visited 4,097 times, 1 visits today)