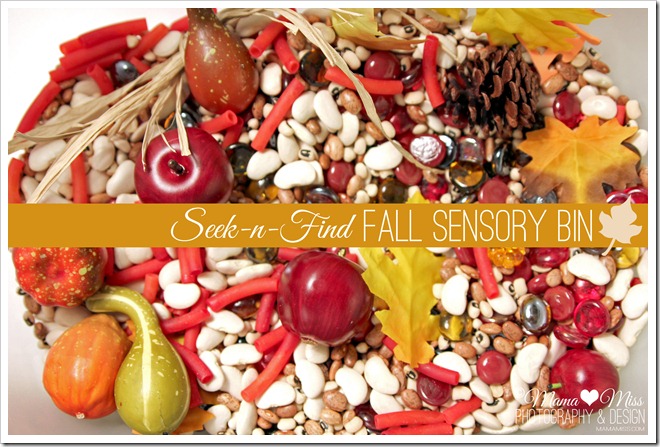 If you haven't seen already, we are a sensory bin loving house!
The last one I made for V was the Dinosaur Dig Sensory Bin, & that was in July – OY!
So, that means I am making a new one today – yippee!
Here are a couple of other sensory bins we have done in the past.  So, if you would like to start riding the sensory bin train with us, c'mon hop on & enjoy the ride…Chugga-Chugga-Chugga-Chugga-Choo-Choo ;)
So, with this sensory bin I decided to kick it up a notch, cause, why not?
This sensory bin is not only a sensory bin – YAY!  It also doubles as a seek-n-find with the printable I made for you!  WAHOO!
As with any sensory bin I make, I try to use stuff I already have around the house from past sensory bins (such as the dyed pasta), or holiday decorations to keep with the theme.  I'm a hoarder of sorts; I always rummage through the dollar sections of Target, or the dollar stores, always grabbing things that I may use in the future for such occasions.  That is why I also happen to have all this stuff already in the house, too.  Once you start making sensory bins, you will always be in that mode, of thinking…hmmm…would that work in a sensory bin?  Well, that's the way my crazy brain works anyway :)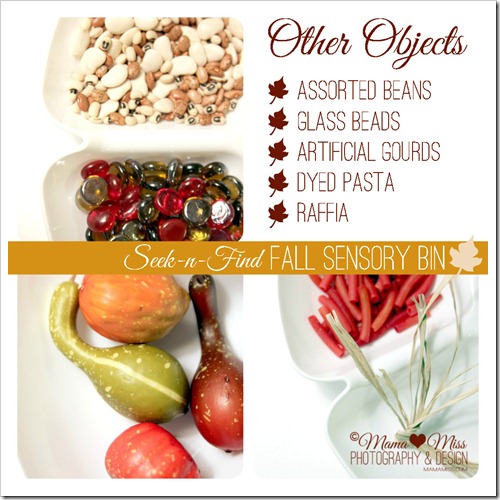 And here's the free printable to go along with this sensory bin.  Just click here, or on the image below to print the PDF file.  Now, keep in mind you don't have to run out searching for the exact objects I used, for example, if you can't find small pumpkin beads like I used (I got them in the dollar section at Target, by the way), any pumpkin object will do.  Most kids really will not care if it exactly matches the specific images.  Oh, and don't forget to add plenty of cups, sorters, spoons, etc. to add to the fun playin'!  If your toddler is anything like V, she loves sorting and scooping the beans & beads the best :)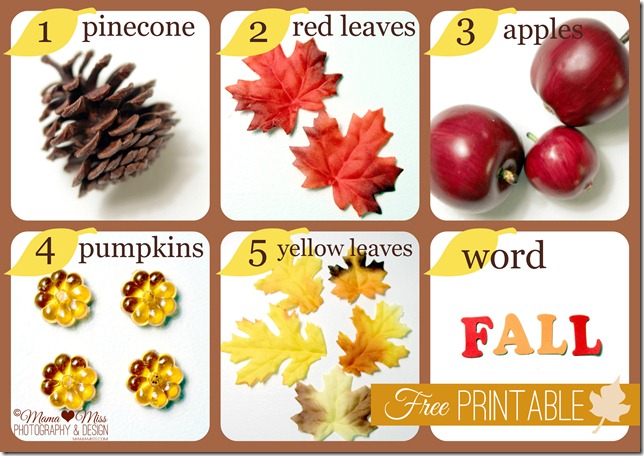 And here are some snippets of V playing with her new sensory bin & doing the seek-n-find :)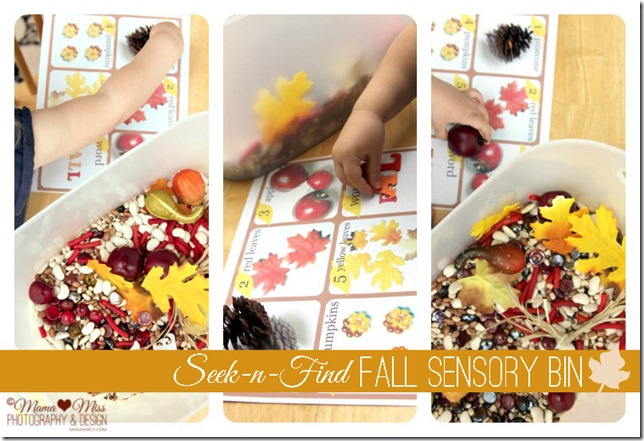 Terms and Conditions
The above post allows a free printable PDF download; you will need Adobe Reader to do so.  It is free to download at Adobe's website here.
Please read herebefore you download any of mama♥miss's PDF files…thanks, man!
(Visited 4,760 times, 1 visits today)