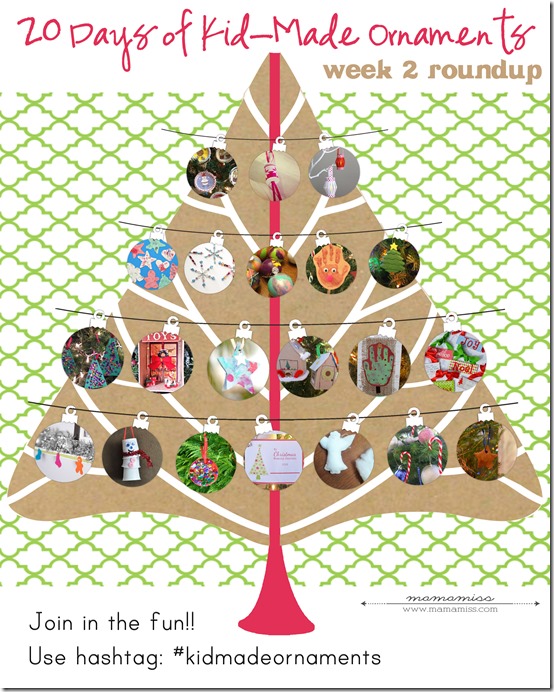 Week two down – that's TWENTY ONE kid-made ornaments for ya!   If you missed this past week…here are some visuals of all this week had to offer (and here's week one as well).  Remember you can link up too!!  Just head over to the Kid-Made Ornaments Series Landing Page & see the linky party at the bottom of the post .
You can also follow along by following the Kid-Made Ornament Pinterest Board too.
So without further ado, here are week two's fab kid-made ornaments – just click on each picture link to go directly to the post :)

♥
Like what you see?!
You can connect with me on:
Pinterest|Facebook|Twitter|Google + too!
♥
© Mama Miss. All images & content are copyright protected.
Feel free to share one picture and linking directly to this post for download.
Please do not copy directions, ingredients, or pdf files for your own website or Facebook page.
Copying my post partially, or fully, is strictly prohibited.
All work by Mama Miss is licensed under Creative Commons Attribution-NonCommercial-NoDerivs 3.0 Unported License.
♥♥♥
(Visited 704 times, 1 visits today)