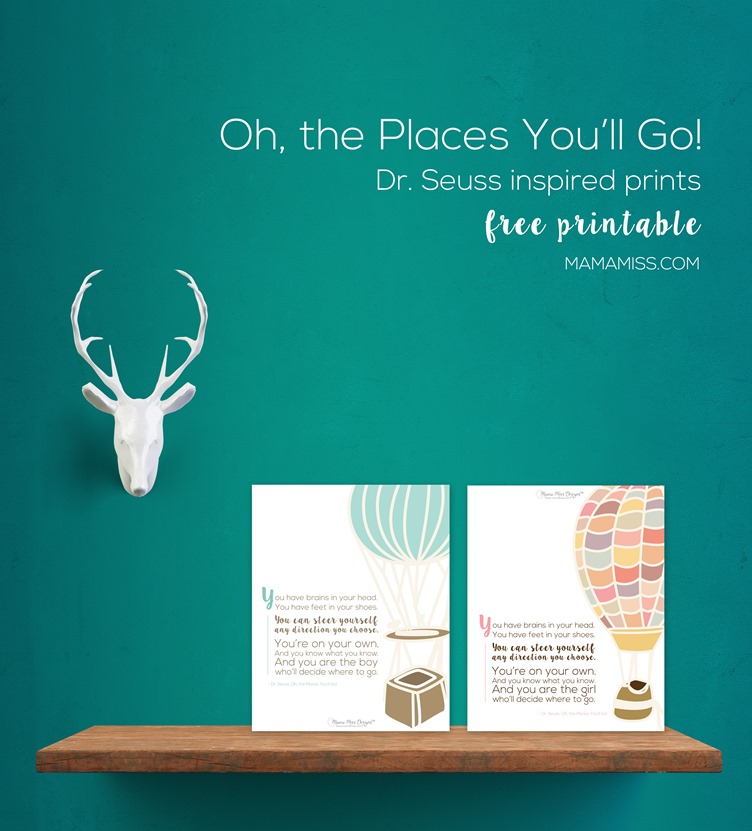 I think my favorite all time Dr. Seuss book is, Oh, The Places You'll Go!
– fulfilling your dreams, being true to yourself – you can't go wrong in this uplifting book.  I made these fun little Dr. Seuss Quote Art prints to put in V&T's rooms and thought you'd enjoy them for your little's too!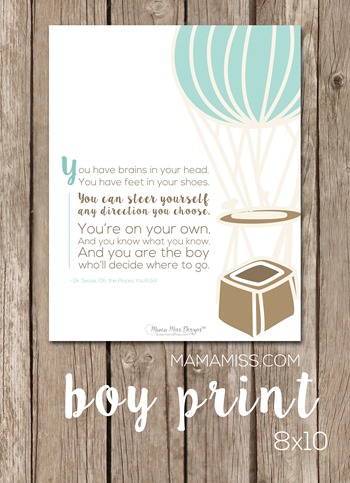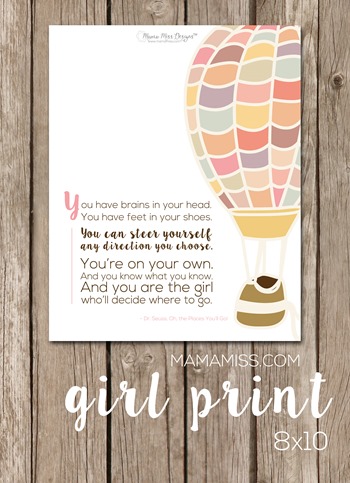 In case ya didn't want to whip out those glasses, this is the Dr. Seuss quote I have on these art prints for you :)
You have brains in your head.  You have feet in your shoes.  You can steer yourself any direction you choose.  You're on your own.  And you know what you know.  And you are the person who'll decide where to go.
So, where will you hang the Dr. Seuss Quote Art – in their bedrooms?  Playrooms?  I'd love to see – post them on my FB wall!!

This post is part of a collaborative series for Read & Play celebrating Dr. Seuss' birthday.  Carolyn at The Pleasantest Thing is hosting this series, check out her post here telling you all about it :)

♥
Like what you see?!
You can connect with me on:
Pinterest || Facebook || Twitter || Google +
And don't miss any updates…
♥
© Mama Miss. All images & content are copyright protected.
Feel free to share ONE picture and linking directly to this post for download.
Please do not copy directions, ingredients, or pdf files for your own website or Facebook page, visuals or words.
Copying my post partially, or fully, is strictly prohibited.
All work by Mama Miss is licensed under Creative Commons Attribution-NonCommercial-NoDerivs 3.0 Unported License.
♥♥♥
(Visited 8,137 times, 2 visits today)