This post is part of a social shopper marketing insight campaign with Pollinate Media Group® and timeshel, but all my opinions are my own. #pmedia #timeshelprints http://my-disclosur.es/OBsstV
I don't know about you, but pictures are pretty important to me – capturing those moments – the silly everyday kiddo projects, the hidden hearts, the quotes that are weighing on my heart.  I want to display them EVERYWHERE!
Well, enter in timeshel, an amazing company that creates beautiful high quality prints from your iPhone pics which are then delivered monthly!
I must admit that I have never printed ALL THOSE PHOTOS from my phone – EVER.  Sad, but true – this was my first time.  I've downloaded apps before but have never followed through.  I'm the kinda' of gal that needs reminders, LOTS of reminders to do things!  Well, that's the beauty of timeshel, it's automated (you can stop any time of course), it comes to you monthly.  All you have to do is download the timeshel app (only available for iOs in the Apple Store), & upload your photos to the app each month – serious simplicity – so easy peasy – once you upload them, timeshel will print them & send them to you!
I love that timeshel makes printing photos a narrative experience – by doing it every month it keeps your story in motion.  Whether you want to get pics of your new little one, inspiration for your crafting space, or just simply print beautiful photos to adorn your wall – the point is to finally get them off your phone and onto the wall!!!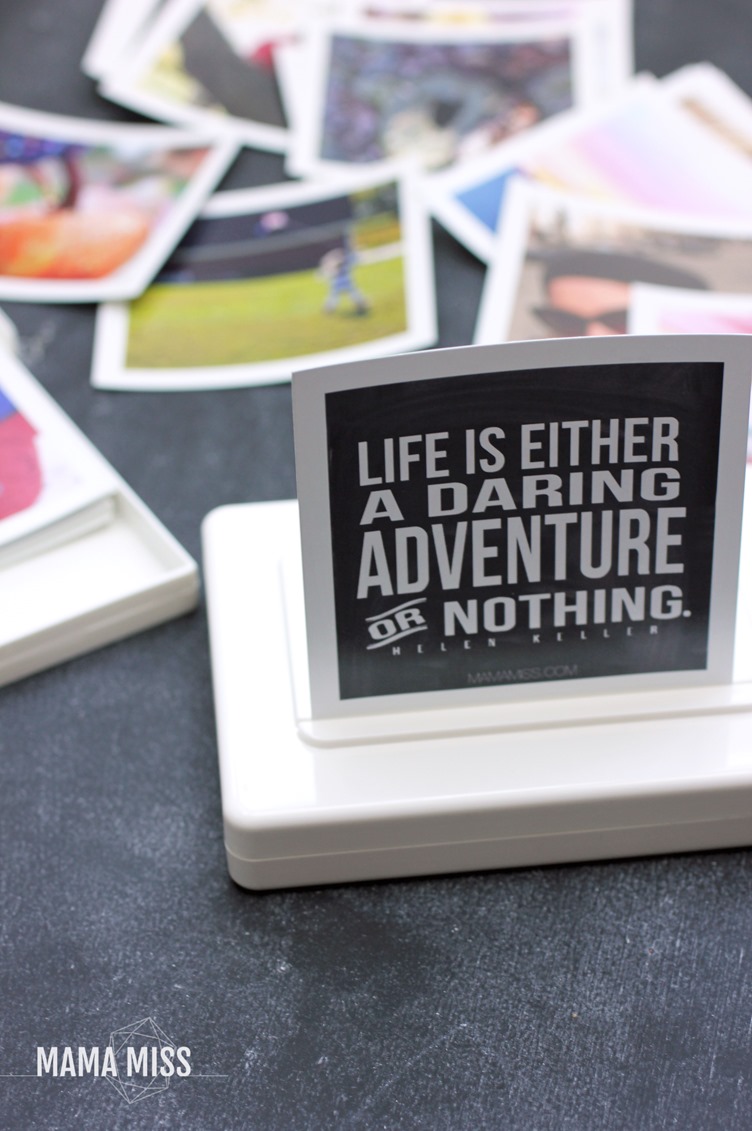 The timeshel experience starts at $5.95 per month and is very flexible with two tiers of service (10 prints a month received in a nifty envelope for $5.95/month or 30 prints a month received in the shel for $14.95/month) to meet your printing needs (you can change your plan anytime).
Now the shel – it's a GORGEOUS DESIGN – they've thought of everything.  You can stack each month when you receive them, categorizing your months memories as you go along, you can display one photo – it has a little slot on top to insert one photo, or you can do what I'm doing!

I signed up for the monthly boxes (love those little boxes!) and plan to stack them each month to organize them & then rotate them out and display the current month with my simple DIY photo display – a fun little collage wall .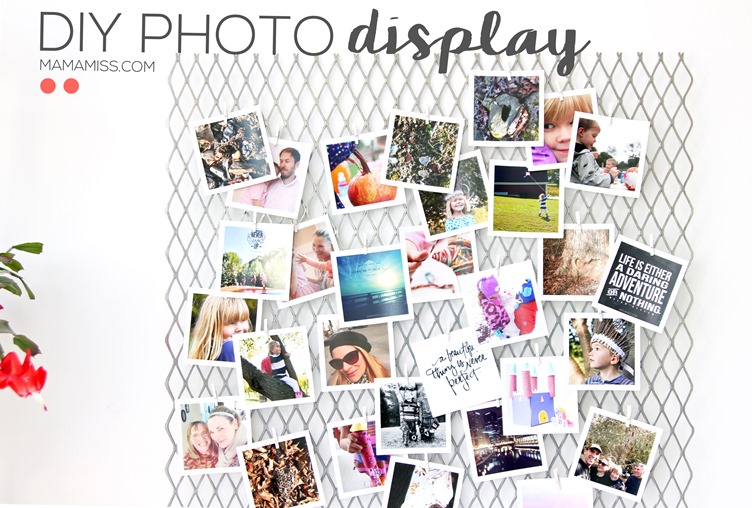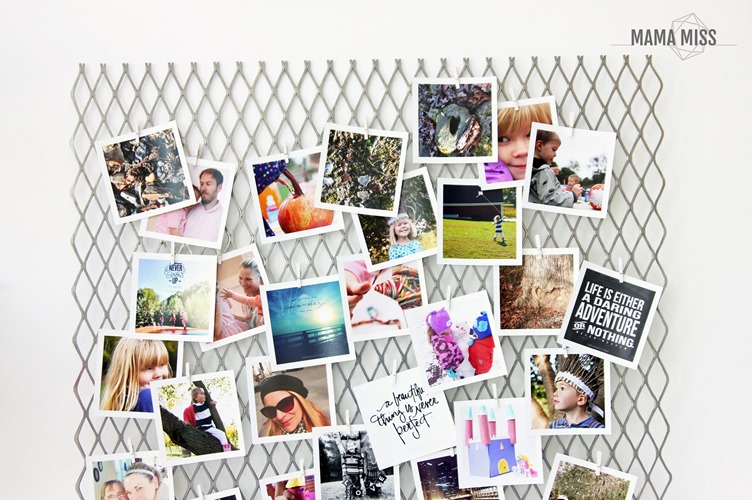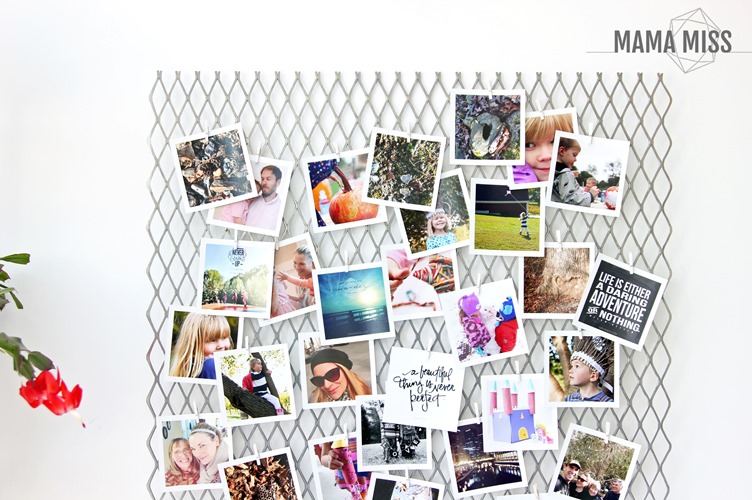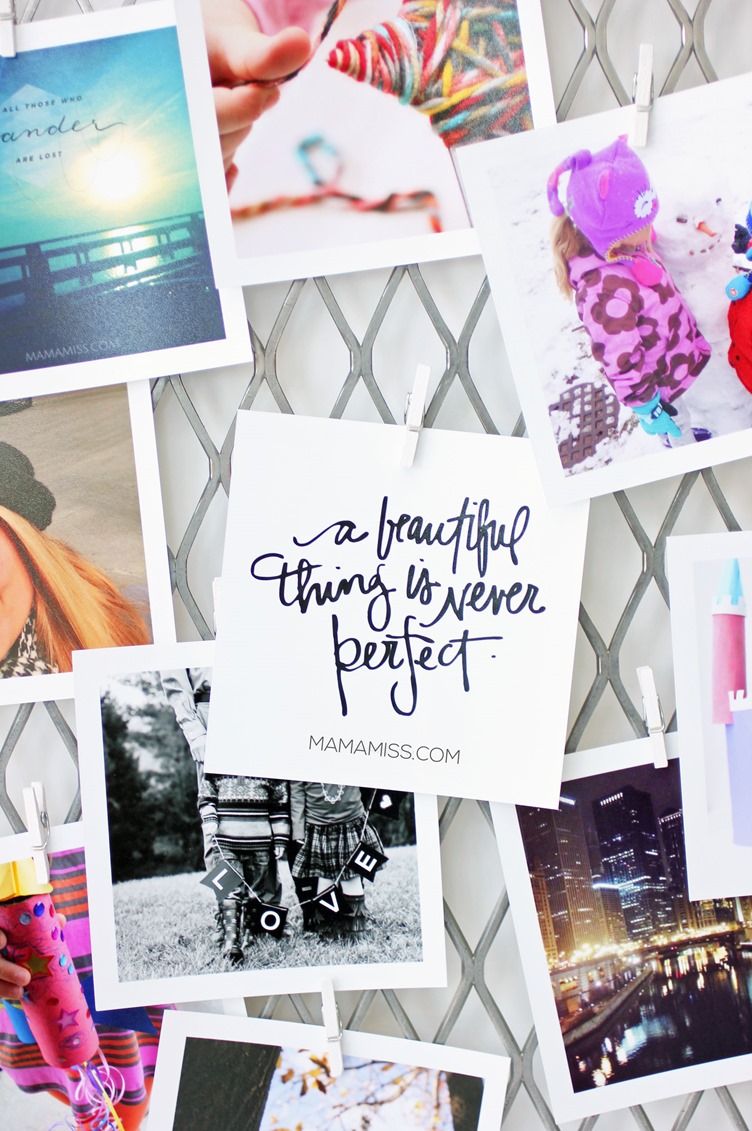 So hold on tight – this is the easiest DIY Photo Display you will ever make!  Ya, ready?
Here's what you'll need to make this DIY Photo Display:
expanded metal grate – 3/4" x 24" x 24" (check your hardware store)
30 timeshel photos
30 mini white clothespins
2 silver 50 weight picture hanging clips
hammer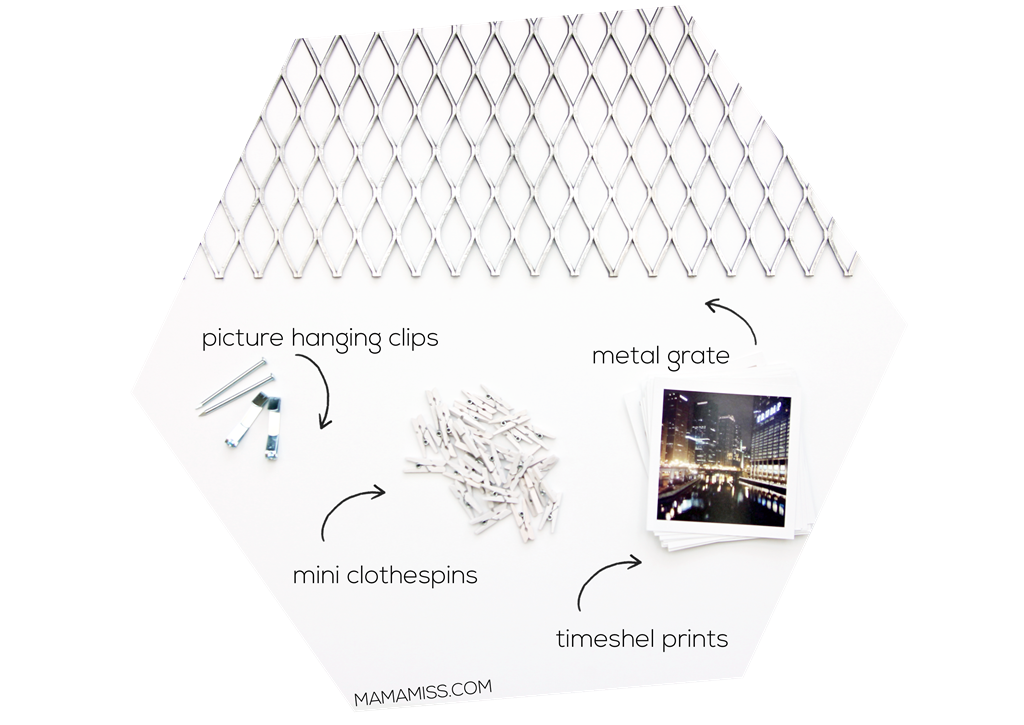 And here's how to create your DIY Photo Display:
Find an empty wall for hanging
Hang the metal grate
Clip on the photos
Every month when your new case comes in, switch out the photos with the new ones
voilà – a new wall of memories that CHANGE EVERY MONTH!!!  love. love. love.
See, told you it was the EASIEST DIY ever!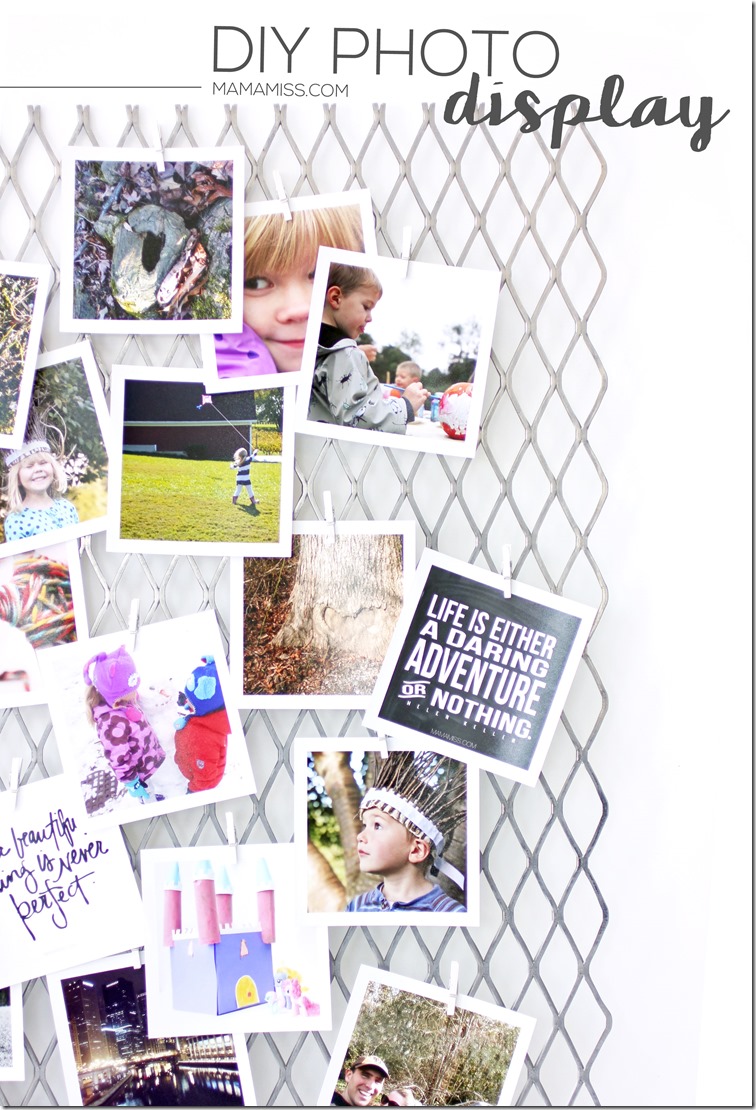 That's how I roll – easy peasy – I get a reminder, I upload my photos, I get my pretty little shel in the mail – I hang them on my pretty little DIY Photo Display – holla!
YAY YAY – I'm getting those pics off my phone – one month at a time :)
So, wanna stalk follow along with timeshel & their awesomeness?
You can connect with them here:
Website \\ Facebook \\ Twitter \\ Instagram \\ Pinterest

♥
Like what you see?!
You can connect with me on:
Pinterest || Facebook || Twitter || Google +
And don't miss any updates…
♥
© Mama Miss. All images & content are copyright protected.
Feel free to share ONE picture and linking directly to this post for download.
Please do not copy directions, ingredients, or pdf files for your own website or Facebook page, visuals or words.
Copying my post partially, or fully, is strictly prohibited.
All work by Mama Miss is licensed under Creative Commons Attribution-NonCommercial-NoDerivs 3.0 Unported License.
♥♥♥
(Visited 2,213 times, 1 visits today)