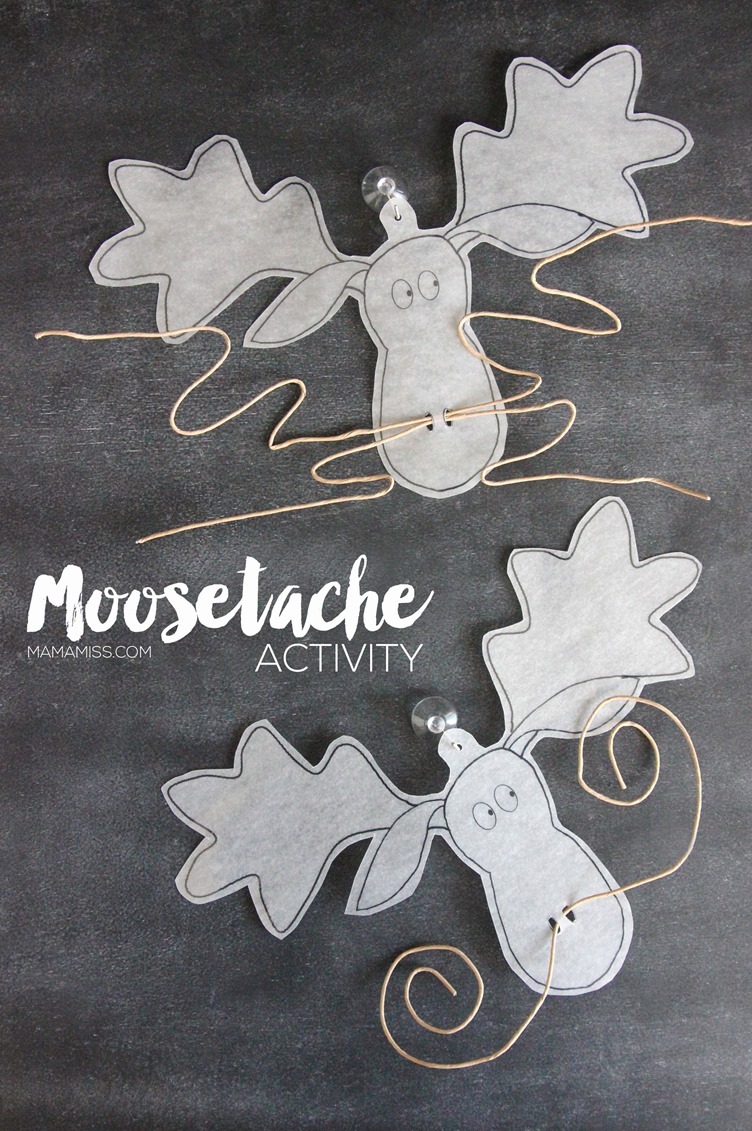 Who doesn't love a mustache activity?!
WE DO! WE DO!
For the past two year's we've participated in Booking Across the USA that Growing Book by Book has hosted.  In 2013 & 2014 we researched and crafted about Delaware, my home state with a mobile & necklace.  And this year I am back, but I'm representing my current state of Virginia for Booking Across the USA – trip 3!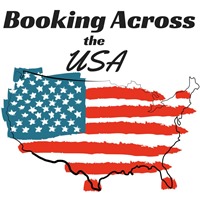 It's no secret I'm drawn to the visual side of things – illustrations, artwork, colors – they fill my bucket, oh so much.  This year for the project, we are researching a children's author or illustrator that was born in the state, lived in the state or currently lives in the state.  In my research I came across Henry Cole, an illustrator that was born in, and grew up in Virginia – and STILL lives in Virginia.
Henry Cole
is the illustrator of one our all time favorite books EVER – Moosetache
.  His illustrations are so fun and are the key to the story, they completely tell the story with their quirky drawings.  Now, Moosetache
isn't just the only one in his moose-ariffic series – the story continues with Moosekitos
and Mooseltoe
.
A fun little tidbit about Henry Cole
…
Before he was an illustrator, he taught science at an elementary school and collaborated with the school's librarian, Pamela Duncan Edwards
, on their first book.  Their first book, Some Smug Slug, was published in 1996. (*ref Wikipedia)  Since then he's illustrated several books, SEVERAL of which we already own & had no idea they were his illustrations (no wonder I was drawn to them!!).  Some of our other favorites that he has illustrated are Clara Caterpillar
(which funny enough, I just read last week for my butterfly themed homeschool co-op class), Some Smug Slug
, and The Littlest Evergreen
.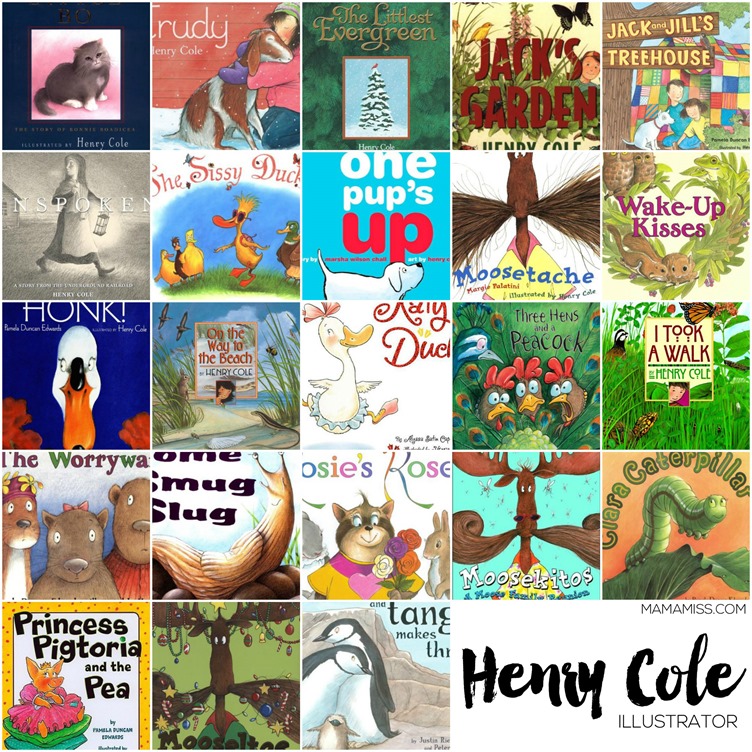 Pictured above, L to R – A collection of Henry Cole Illustrated Books
row one: Little Bo: The Story of Bonnie Boadicea
, Trudy
, The Littlest Evergreen
, Jack's Garden
, Jack and Jill's Treehouse
row two: Unspoken: A Story From the Underground Railroad
, The Sissy Duckling
, One Pup's Up
, Moosetache
, Wake-Up Kisses
row three: Honk!: The Story of a Prima Swanerina
, On the Way to the Beach
, Katy Duck
, Three Hens and a Peacock
, I Took a Walk
row four: The Worrywarts
, Some Smug Slug
, Rosie's Roses
, Moosekitos
, Clara Caterpillar
row five: Princess Pigtoria And The Pea
, Mooseltoe
, And Tango Makes Three
Well, this has to be the EASIEST activity that we have done!  It's mess-free & requires very little materials!
Originally I created this on white paper, but decided Mr. Moosetache would be even more fun hangin' on our window, so I experimented with printing it on tracing paper – and it WORKED!!  So stoked too – now this opens up the tracing paper arena to a ton more fun!
What you'll need for the Moosetache Activity:

How to make the Moosetache Activity:
Print out the fun little moose I drew on tracing paper (I cut my 9×12 paper down to 8.5×11 to fit in my printer.  Now they do have 8.5×11 tracing paper, I'm just not sure printing on it will work because it's a different brand than I used, but it may) :)
Laminate Mr. Moose
Cut Mr. Moose out around the border with the scissors, cut out his nose holes with the craft knife, and use the hole punch to punch a hole in the top space for the suction hook.
Now comes the fun part – cut some craft wire in all shapes & sizes and have the kiddos go to town creating all kinds of funny Moosestache's!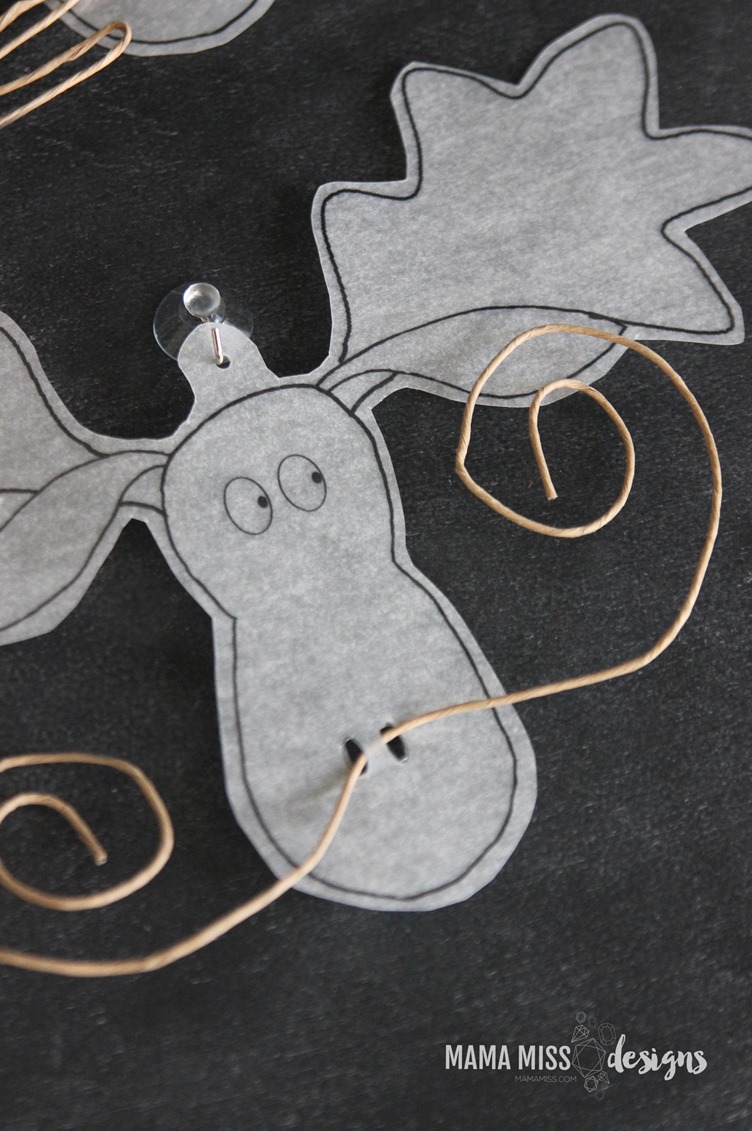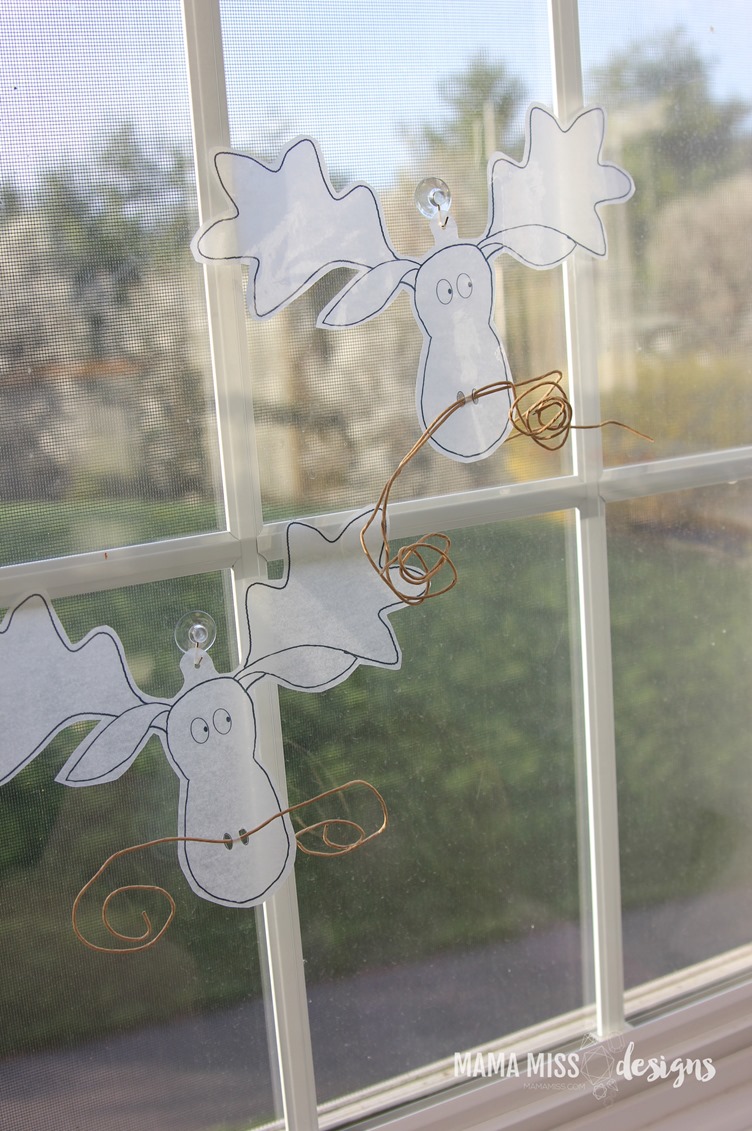 Some of the main reasons I changed up my original idea from the paper to tracing paper was because, one, it would look fun hanging in the window on translucent paper, and two, I loved the idea of keeping it up there for open ended play – I thought the kiddos would have fun changing his moosestache periodically.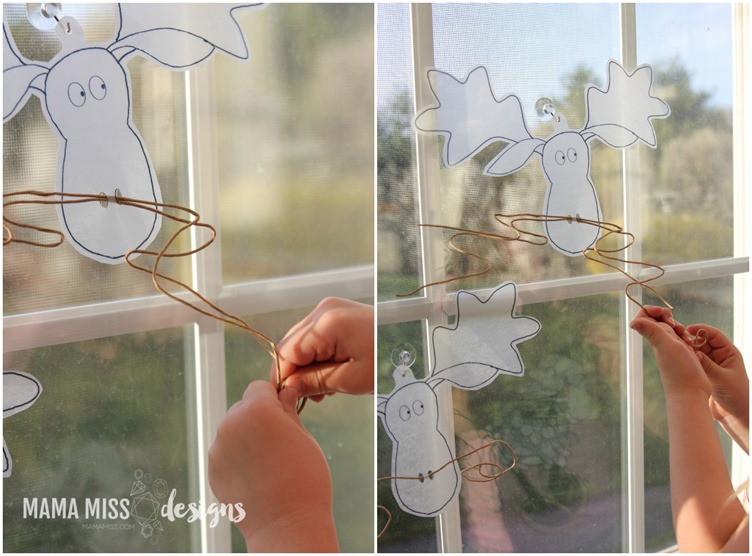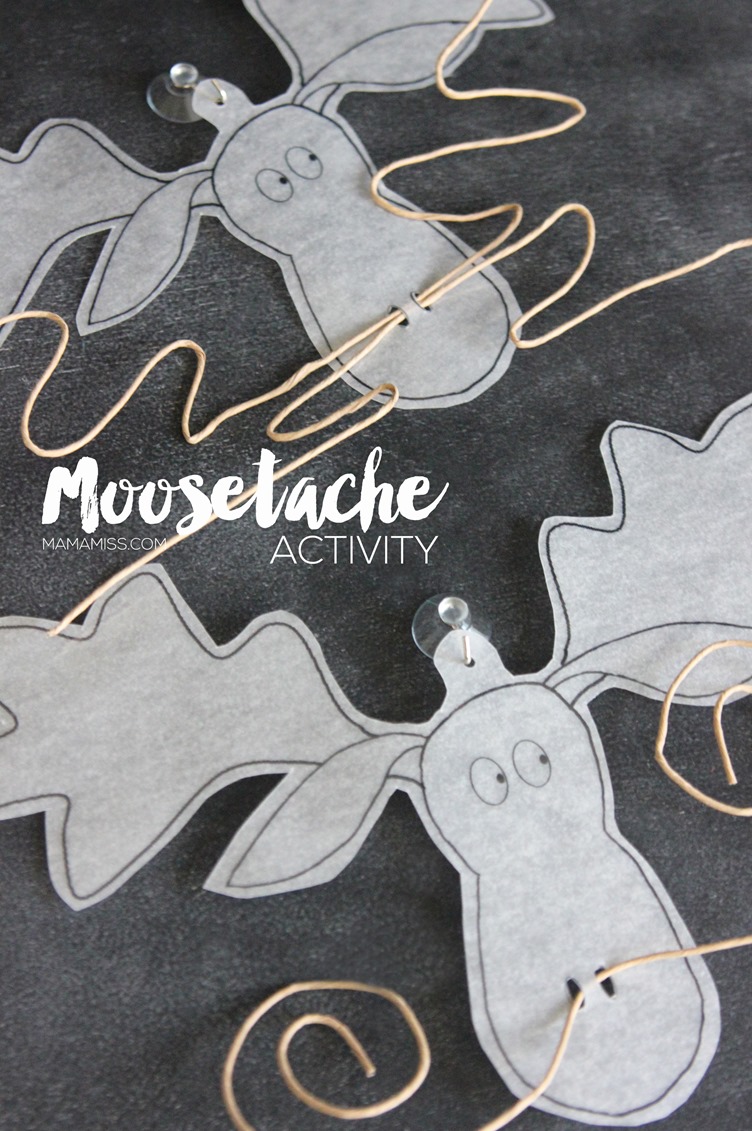 Be sure to check out all the other states represented for the Booking Across The USA series this year:
edSnapshots, Incredibly Confident Kids, Child Led Life, Crayonbox Learning,
Enchanted Homeschooling Mom,The Educators' Spin On It, The Art Curator for Kids,
My Little Me , Kathys Cluttered Mind, Story Time Secrets, True Aim, The Jenny Evolution,
Primary Inspired, KC Edventures, Chicken Babies, Mosswood Connections,
 Country Fun Childcare, Picture Books & Piourettes, Mama Smiles, Buggy and Buddy,
Wise Owl Factory, Bambini Travel, Inspiration Laboratories , Kids Yoga Stories,
Elementary Matters, Just Another Mom, Teaching With Grace, All Done Monkey,
Something 2 Offer, ALLterNATIVE Learning, Cutting Tiny Bites, JDaniels4's Mom,
Living Montessori Now, Pragmatic Mom, Kid World Citizen, Teach Beside Me,
Kitchen Floor Crafts, Mama Miss, A Book Long Enough, and Brain Power Boy
And check back with Jodie (the author of Growing Book by Book) on her main series page here, because throughout the week she will be highlighting all aspects of the series :)
*hint hint – PERFECT for a homeschool geography project, don't ya think?!

♥
Like what you see?!
You can connect with me on:
Pinterest || Facebook || Twitter || Google +
And don't miss any updates…
♥
© Mama Miss. All images & content are copyright protected.
Feel free to share ONE picture and linking directly to this post for download.
Please do not copy directions, ingredients, or pdf files for your own website or Facebook page, visuals or words.
Copying my post partially, or fully, is strictly prohibited.
All work by Mama Miss is licensed under Creative Commons Attribution-NonCommercial-NoDerivs 3.0 Unported License.
♥♥♥
(Visited 5,634 times, 1 visits today)