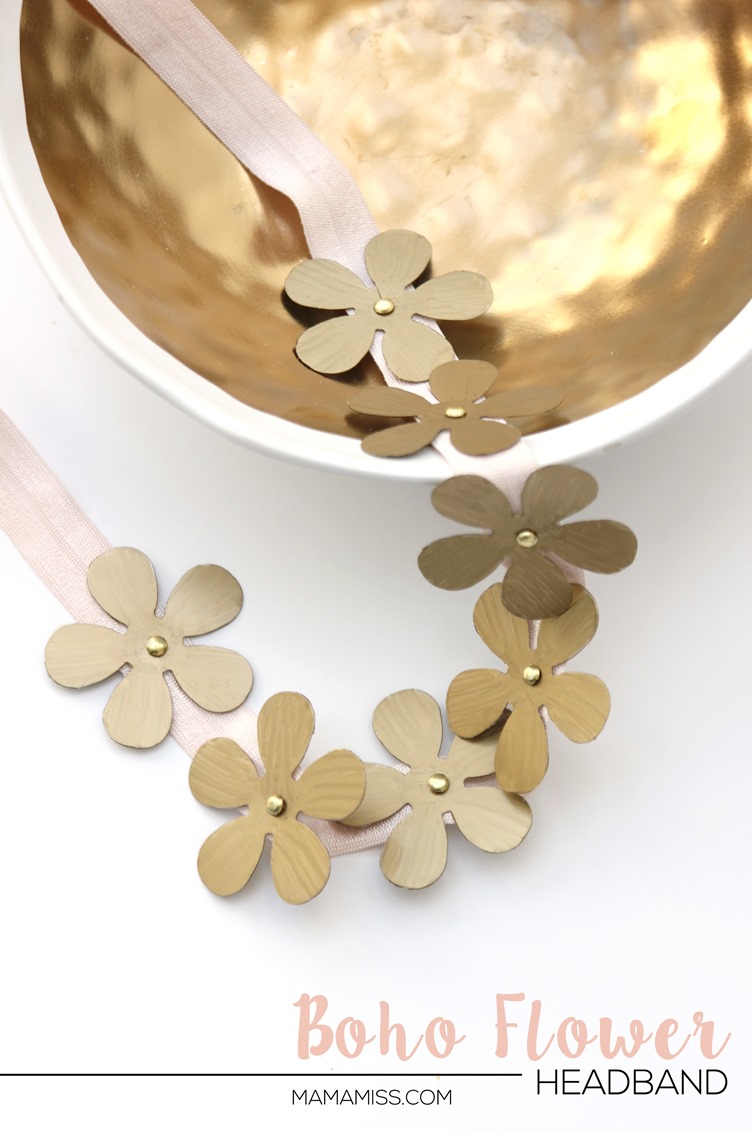 Well, you know I love the gold.  And the flowers.  And using everyday materials I already have around the house for projects.
Check, check, and check!
So, I put them together and made this fancy little Boho Flower Headband for Miss V.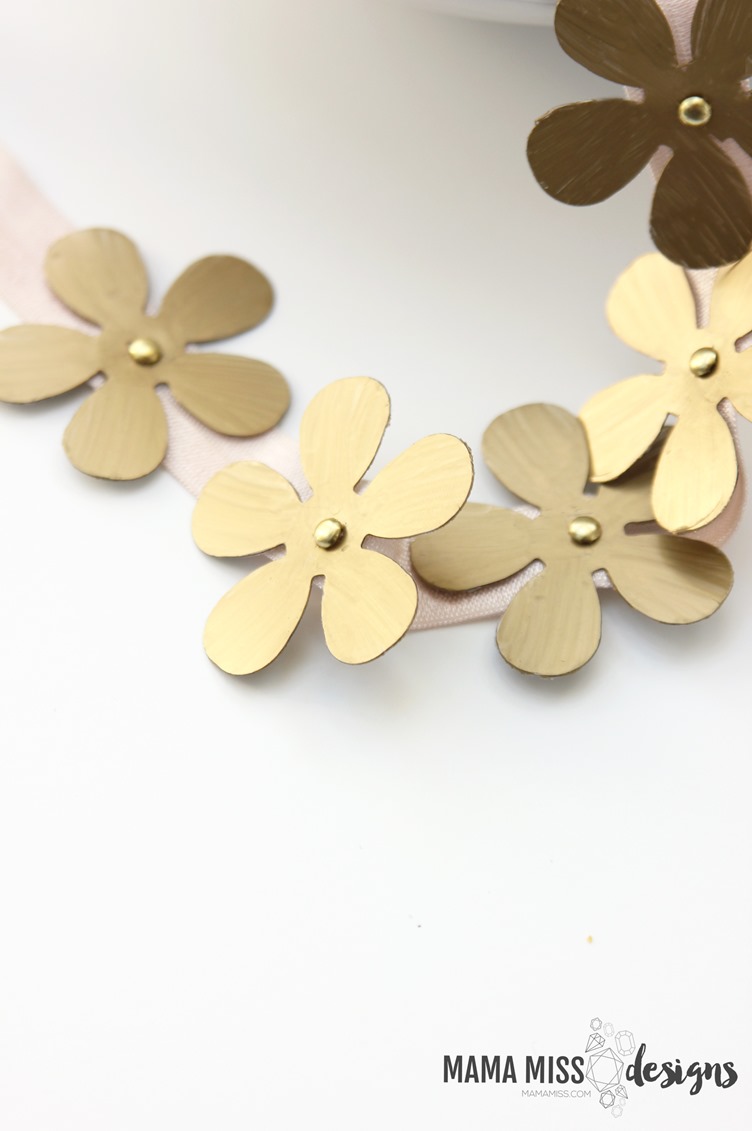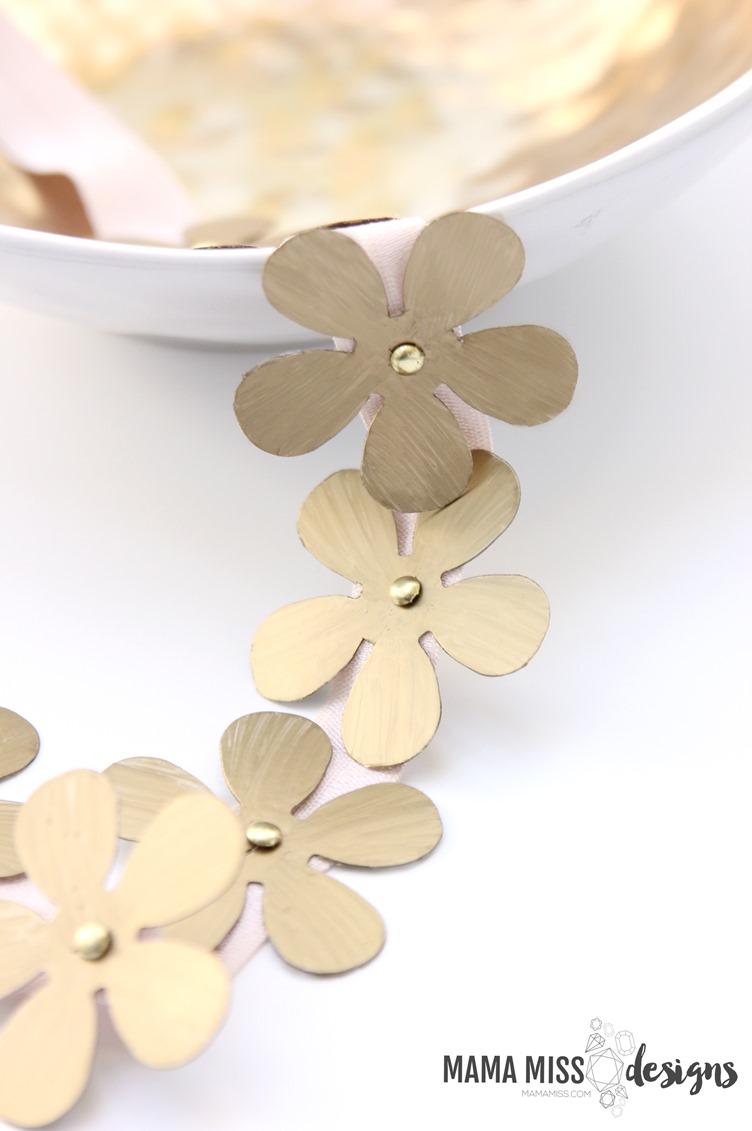 Ever since my days in retail I've kinda been in love with Boho headbands (I may have to "borrow" this one from V too ;)  – hippie chick style across the forehead with the long hair flowing… ahhhhhh so in love!  There was a reason a was born in the seventies – boho hippie chick is in my blood :)
Wanna make one for your little hippie chick (or you?) too?!  Let's get started!!
Materials
Boho Flower Headband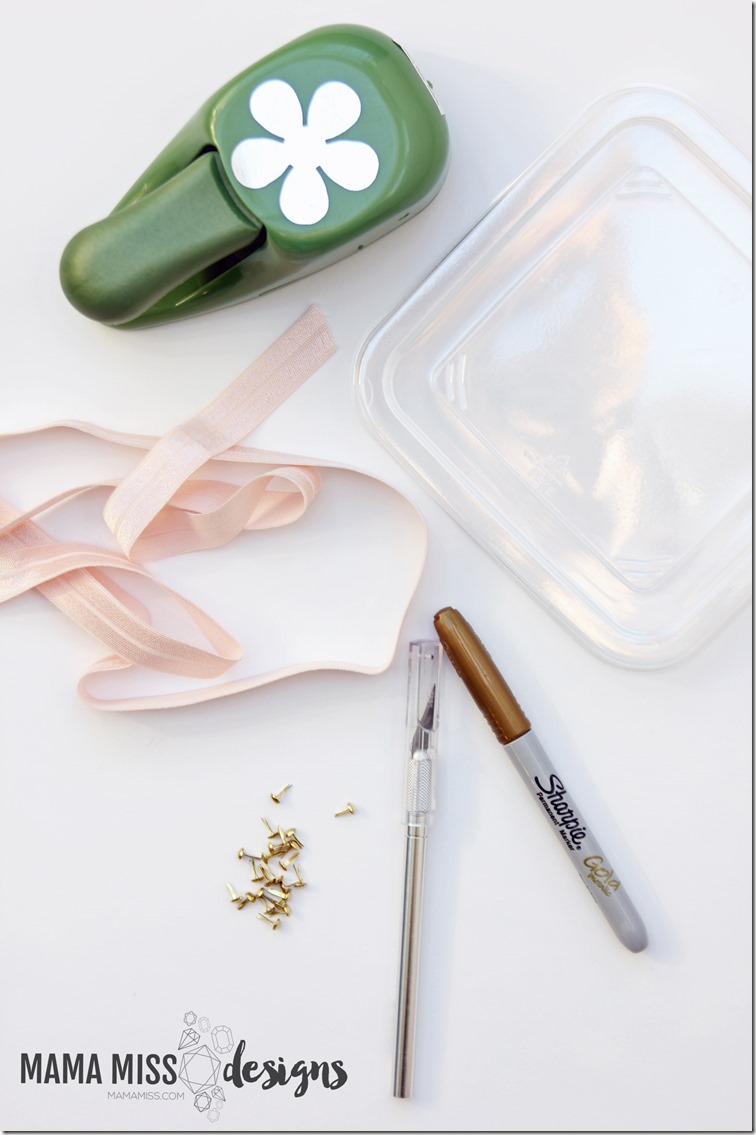 Directions
Boho Flower Headband
Cut elastic for headband, the size of the child's head circumference, with 4-6 inches extra.
Punch out flowers out of takeout container lid with the flower punch.
For each flower, color one side with the gold metallic sharpie.  Let dry.
For each flower, cut a small slit in the center of each flower with your craft knife – insert mini brad.
With brads still not opened (pointed straight), insert the brads (with flowers attached) into the elastic – creating desired flower pattern on headband.
Open the back of brads, and flatten out.
Repeat steps for each flower in desired pattern around headband.
Once finished inserting flowers around the headband, sew (on machine) or stitch (by hand) the headband closed in the back.  Do this about a 1/2 – 1 inch shorter than your child's head circumference so it will fit snuggly on their head.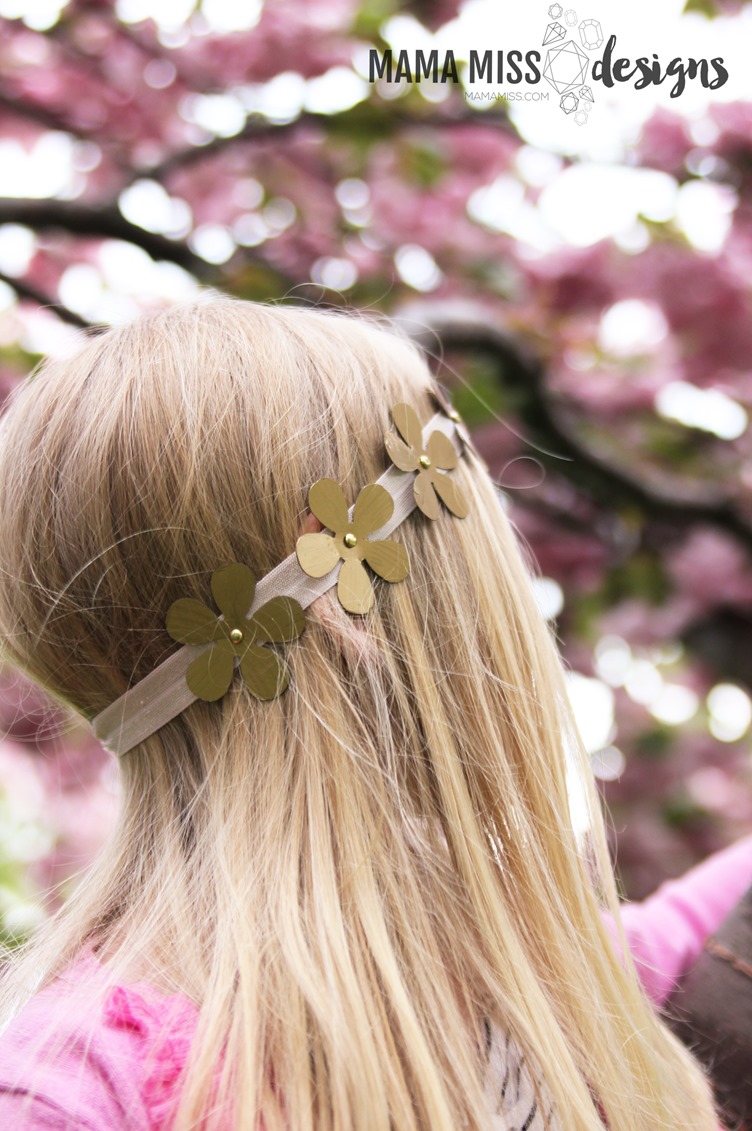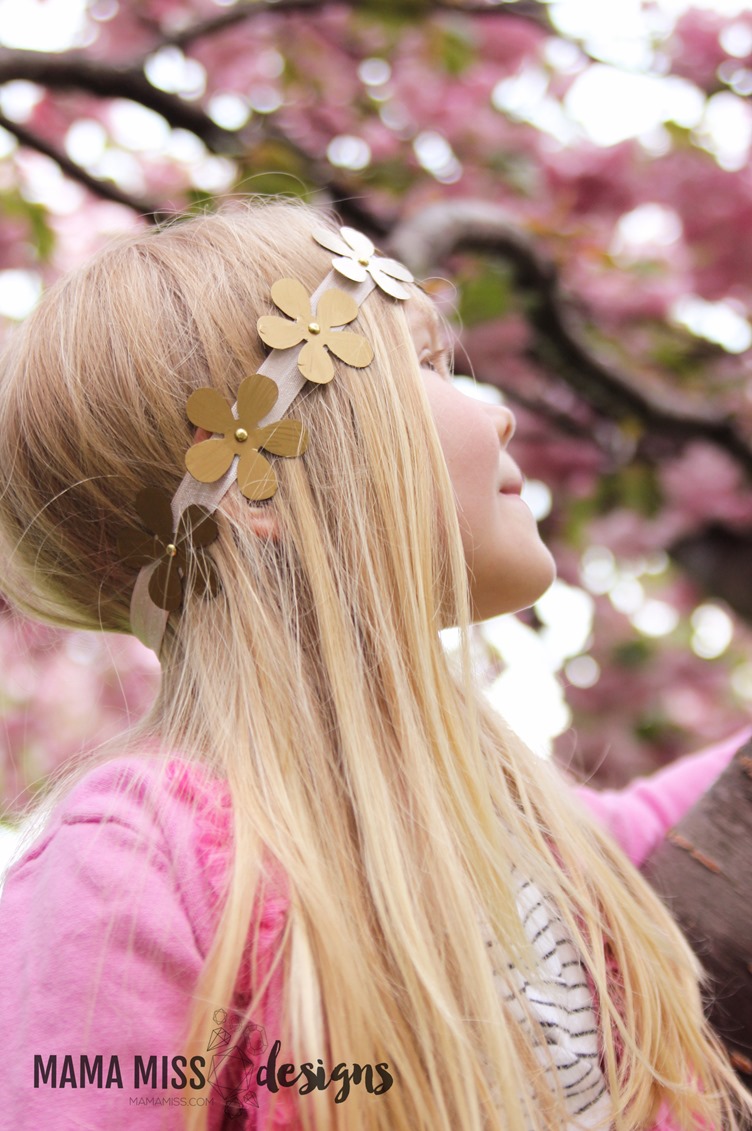 This project is part of the Kids Crafts 101 Series, 14 easy children's crafts made with everyday materials.
If you enjoyed this simple craft for kids then I have 13 more projects for you in this series by some of my all-time FAVORITE bloggers!
For starters, check out yesterdays craft, Op-Art Pinwheels by Babble Dabble Do, and be sure to head over to The Craft Train tomorrow for a Egg Carton Jewelry Box.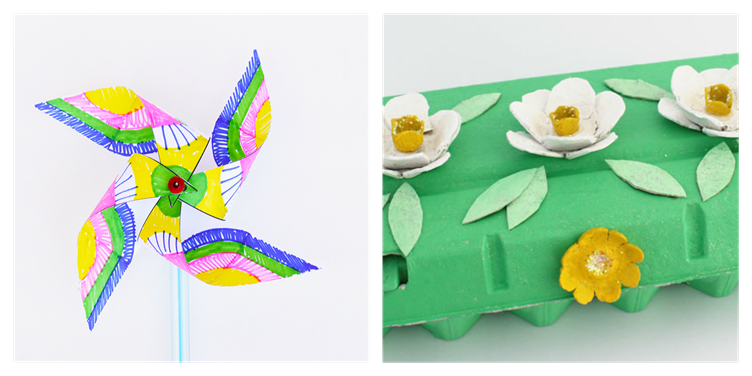 To see the full series head over here!

♥
Like what you see?!
You can connect with me on:
Pinterest || Facebook || Twitter || Google +
And don't miss any updates…
♥
© Mama Miss. All images & content are copyright protected.
Feel free to share ONE picture and linking directly to this post for download.
Please do not copy directions, ingredients, or pdf files for your own website or Facebook page, visuals or words.
Copying my post partially, or fully, is strictly prohibited.
All work by Mama Miss is licensed under Creative Commons Attribution-NonCommercial-NoDerivs 3.0 Unported License.
♥♥♥
(Visited 3,886 times, 1 visits today)