We are back again for this month's Virtual Book Club, this is the last of the last post for 2014-2015 with Bill Martin Jr.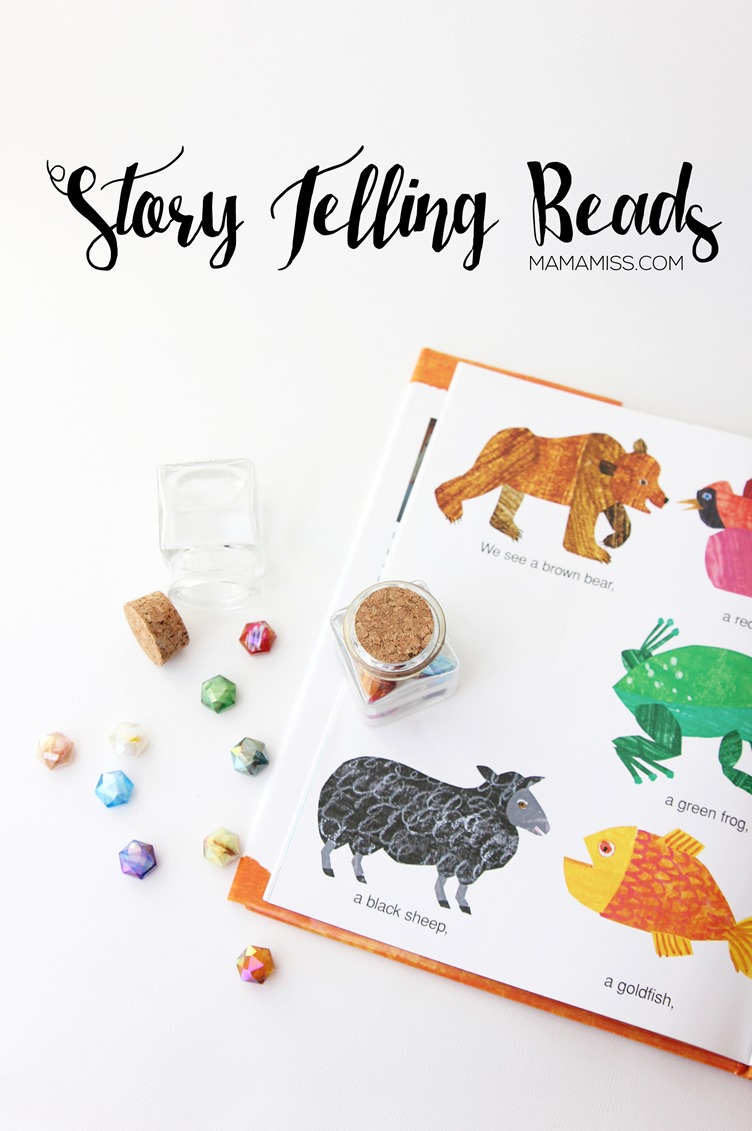 When I think of storytelling, I think of all the ways we tell those stories.  Through music, art, reading, writing, gestures, and expressions – the ways of telling stories can go from super complicated formats – like a play, to the very simplistic way possible – such as reading.  Today's idea is on that latter end – the simplest way – with story telling beads.
Story telling beads are just that – beads to tell a story.
In history, story telling beads were shaped beads depicting animals and people, usually strung together in a necklace.  While the story was being told, the storyteller would touch the beads one by one as the story progressed showing a visual representation to the verbal story spoken.  It's almost like turning a page in a book – the visual representation of the artwork in the book accompanies the verbal story spoken.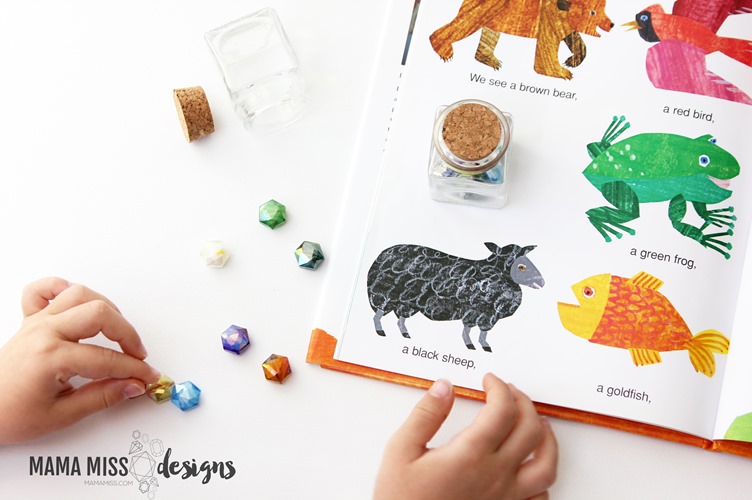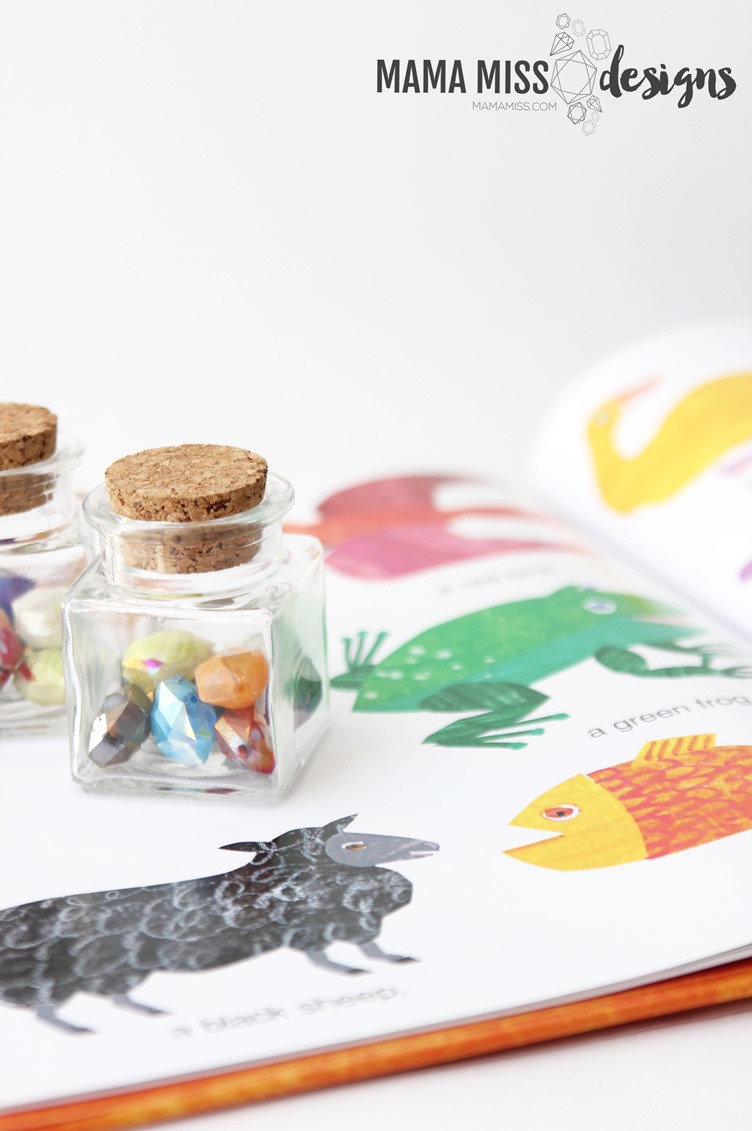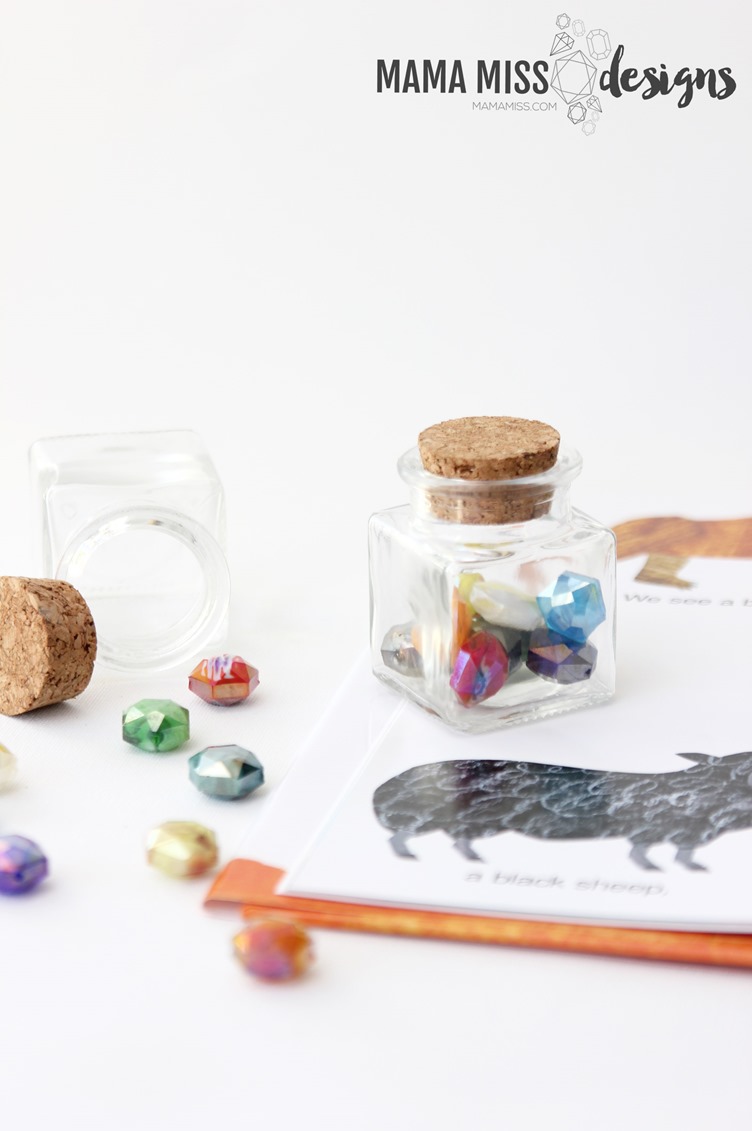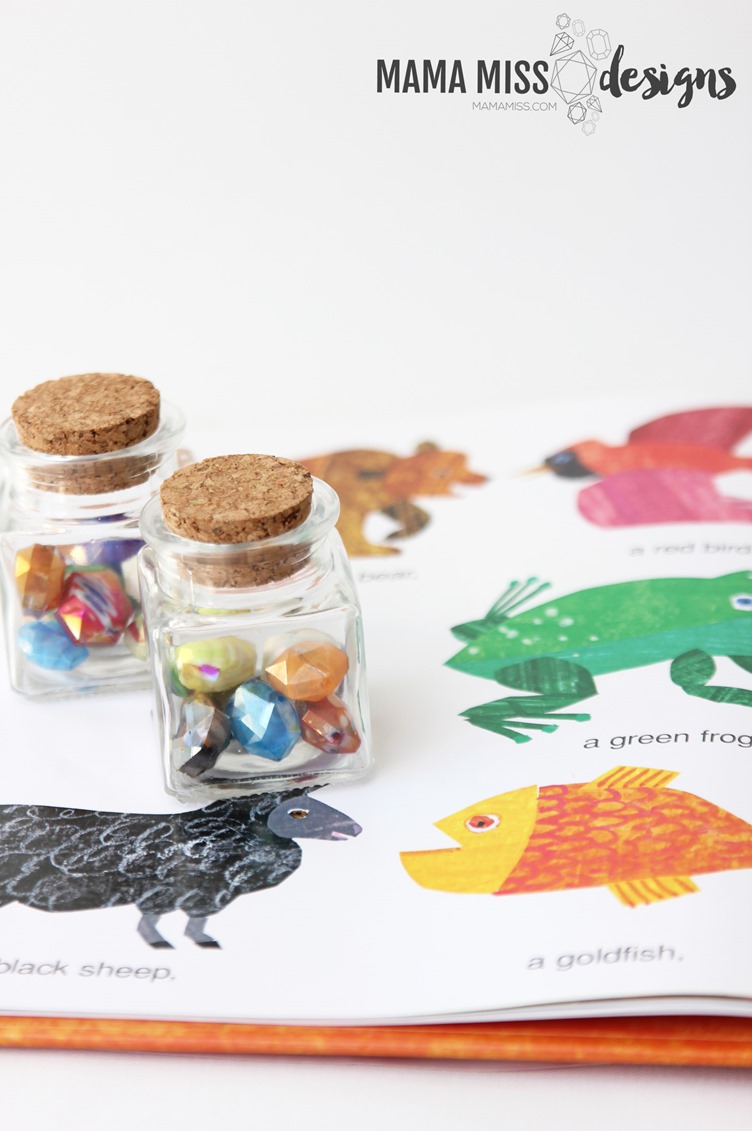 With these story telling beads, to accompany this month's Virtual Book Club for Kids author's chosen book "Brown Bear, Brown Bear, What Do You See" – it gets even simpler.  I found some fun shimmery, shiny beads to start our storytelling.  What's even more fun – I didn't even really explain to V what they were for or how to use them – she just knew!
Hear her tell it on the video…
SUPPLIES
MAKE IT
Empty the beads into the jar and begin the storytelling!  There are several methods you can use.
Have your child tell you the story, using the beads, as you flip through the pages of the book.
Read the book and have your child pull out the color of the bead (of the character you are reading about), one by one, as you read through the story.
Have your child place the beads, one by one, telling the story, string them on a string or pipecleaner.
Have your child tell you the animal that matches with each color.
Have your child tell you other objects that match that color – make it a color jar!
Truly, the possibilities are endless with what you can do with your story telling beads.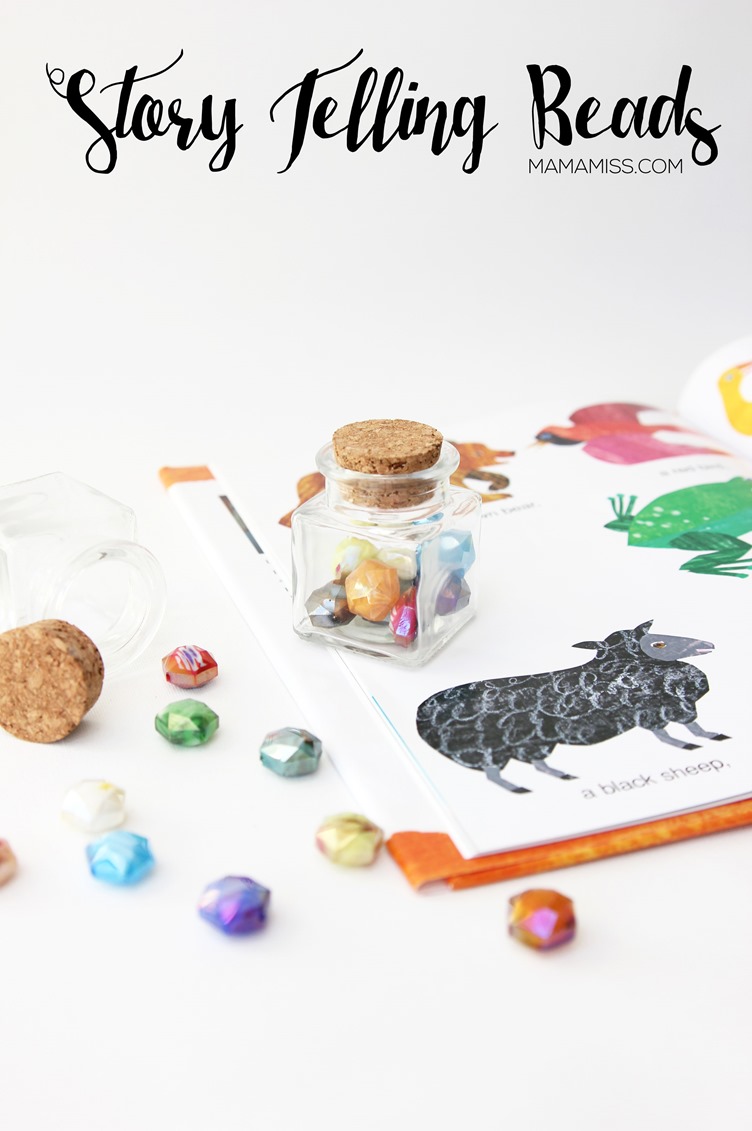 MORE AWESOME CRAFTS & ACTIVITES INSPIRED BY BILL MARTIN JR.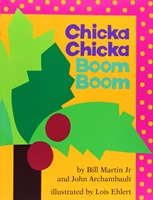 Chicka Chicka Boom Boom ACTIVITIES/CRAFTS
Chicka Chicka 1-2-3 ACTIVITIES/CRAFTS
Chicka Chicka 123 – Multiplication Trees
Chicka Chicka 123 – Sensory Number Game
Apple Tree Math Games with Chicka Chicka 1, 2, 3
Chicka Chicka Boom Boom Window Tree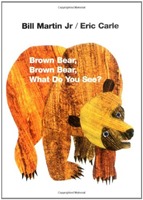 Brown Bear, Brown Bear ACTIVITIES/CRAFTS
Brown Bear Activity: Big Letter, Big Letter, What Do You See?
Brown Bear, Brown Bear Gross Motor Ideas

INSPIRE OTHERS BY SHARING!!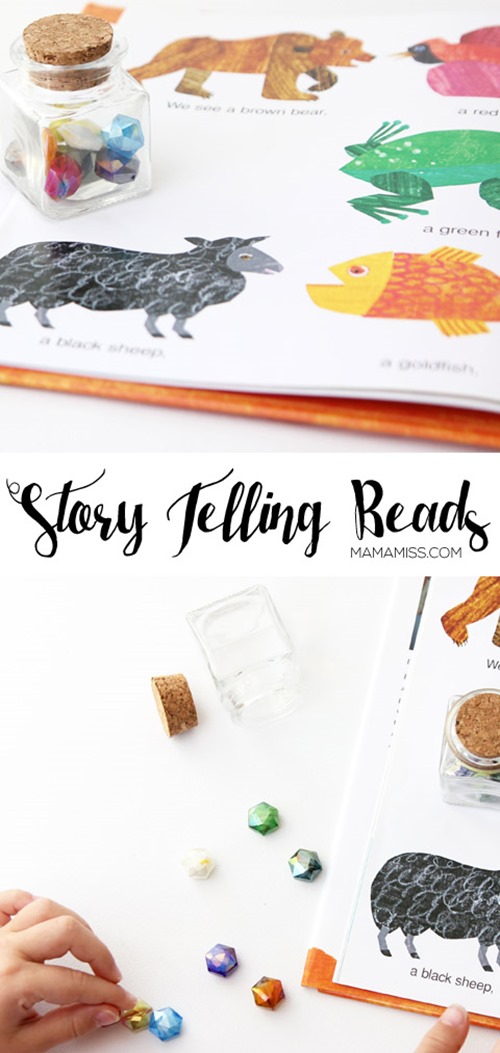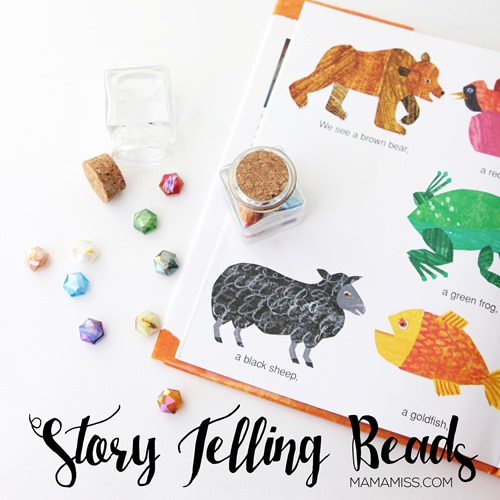 ♥
Like what you see?!
You can connect with me on:
Pinterest || Facebook || Twitter || Google +
And don't miss any updates, get new posts right away – sign up here…
♥
© Mama Miss. All images & content are copyright protected.
Feel free to share ONE picture and linking directly to this post for download.
Please do not copy directions, ingredients, or pdf files for your own website or Facebook page, visuals or words.
Copying my post partially, or fully, is strictly prohibited.
All work by Mama Miss is licensed under Creative Commons Attribution-NonCommercial-NoDerivs 3.0 Unported License.
(Visited 11,973 times, 2 visits today)