Secret time!
I've shared in the past some simple background hacks on the blog.  Today I'm back with another simple one – a seamless background hack!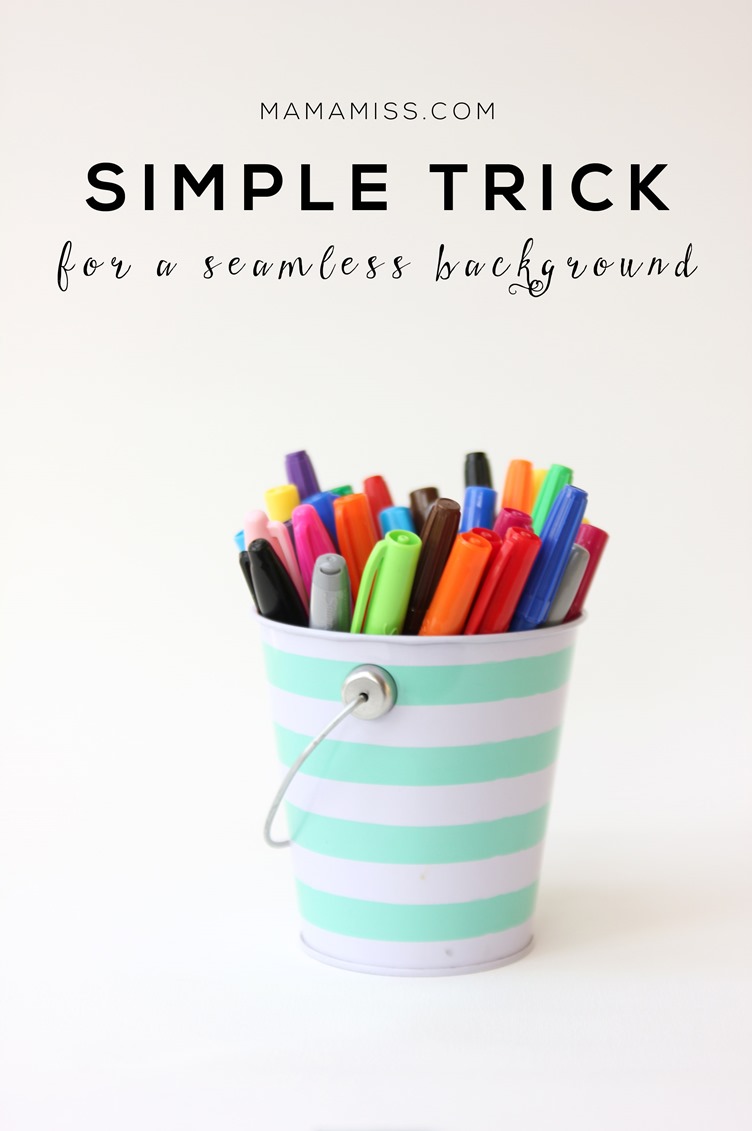 So, you ready?!
A pull down shade, or what is often called a roller shade.
Did I blow your mind?!
How about now?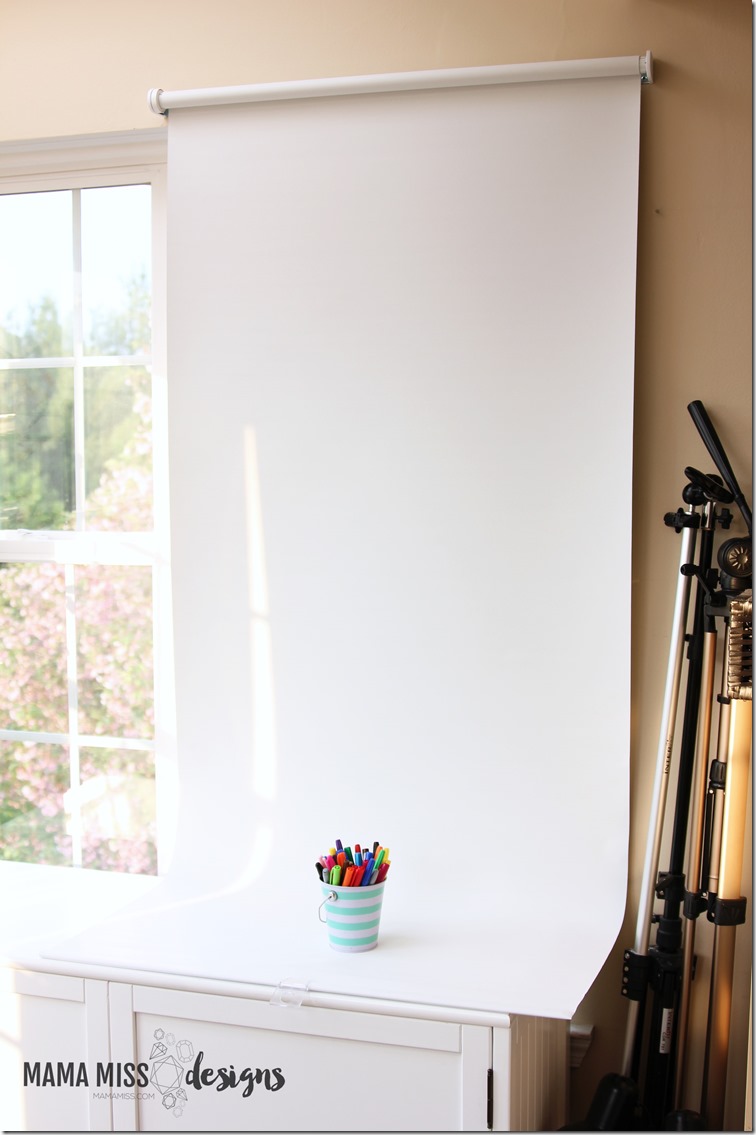 You guys!!!  It's really that simple!
Pull it down, one-handed even – no fanciness needed, then pull it back up when you're done.  This is great for simple Instagram pics too, instead of setting up a fancy table & whatnot – pull down your roll-up-shade & snap away a pretty fab pic with a pretty fab seamless background.  It's seamless, it's white, and it wipes clean easily – because it's vinyl!
I got mine at Ikea super cheap.  But you can find these anywhere!  Here's one on Amazon.
I always shoot in my sunroom – the light is awesome – so I've kinda' designated the sunroom as my mini photo studio.  Yeah, it might seem odd to the average house guest – a random roller shade mounted up there.  But to be honest, unless you look up, you really don't even notice.  And even hubs has yet to complain about it's absurdity (and he's usually the first one to veto my crazy ideas).  He even installed it!!
And you don't even need to have a table below it at all times (mine just so happens to be there at all times – it stores all my photo props), you can have a foldable table on the side to whip out in a quick fix.  EASY PEASY friends!!  I'm all about making your crazy hectic life easier :)
DIY, Crafting, Scrapbooking, Ebay, Etsy, Instagram – THIS will save you so much time, instead of setting up all kinds of crazy contraptions trying to get "the shot" to sell your product.
I really don't know why I didn't do it sooner!!
INSPIRE OTHERS BY SHARING!!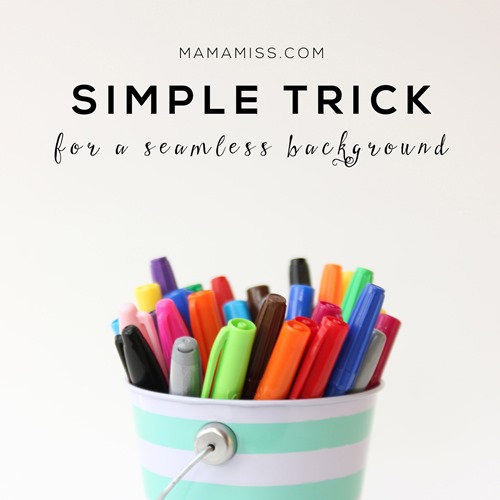 ♥
Like what you see?!
You can connect with me on:
Pinterest || Facebook || Twitter || Google +
And don't miss any updates, get new posts right away – sign up here…
♥
© Mama Miss. All images & content are copyright protected.
Feel free to share ONE picture and linking directly to this post for download.
Please do not copy directions, ingredients, or pdf files for your own website or Facebook page, visuals or words.
Copying my post partially, or fully, is strictly prohibited.
All work by Mama Miss is licensed under Creative Commons Attribution-NonCommercial-NoDerivs 3.0 Unported License.
(Visited 2,665 times, 1 visits today)