Today I have for you a fun little DIY that can ultimately be for YOU or the KIDDOS!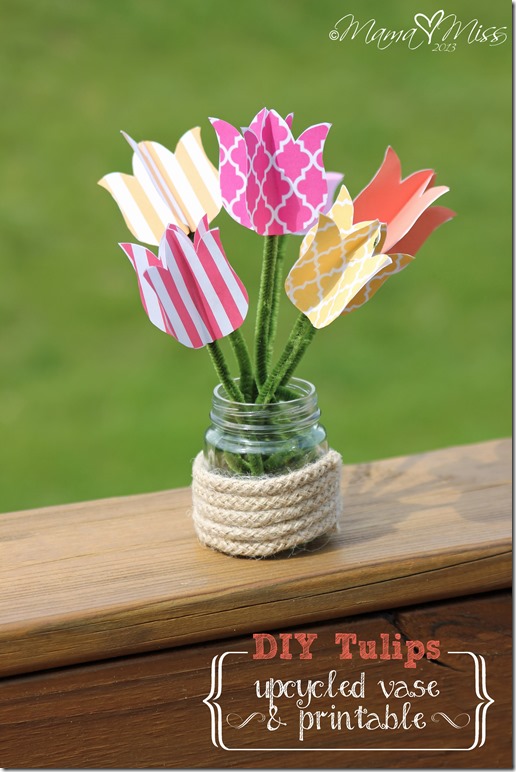 Do you remember our visit to the tulip farm last month?  Well, after our trip I was inspired to recreate a vase I saw in the store, to display our beautiful tulips.  And, as you can imagine, V wanted one too…of course she did :)  So, hmmm (wheels turning)…how was I going to make her a vase, similar to mine, with faux (kid-proof) tulips?  Well, this is what I came up with, how I did it, and how you can too!

empty & clean baby food jar
sisal rope
hot glue gun & glue sticks
six (6) green pipe-cleaners
glue stick
scissors
printable (see below for download)

Following the instructions for the DIY Rope Vase here, create one using the clean baby food jar, sisal rope, & hot glue gun.
Cut out all tulip heads
Create your tulip heads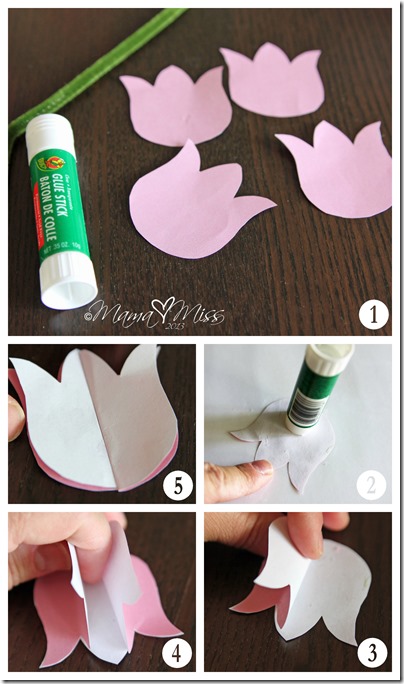 For each tulip head you will need one pipe-cleaner, the four tulip heads of the same color, and your glue stick.
Cover one of the four tulip pieces entirely in glue, from your glue stick.
Add the second tulip piece to half of tulip piece one, leaving the other half free.
Add piece number three in the same manor as number two, leaving half of it free of glue.
Fold the glue free sections of pieces two & three in half, prints facing each other.
Add your tulip base to your tulip heads, completing the full tulip.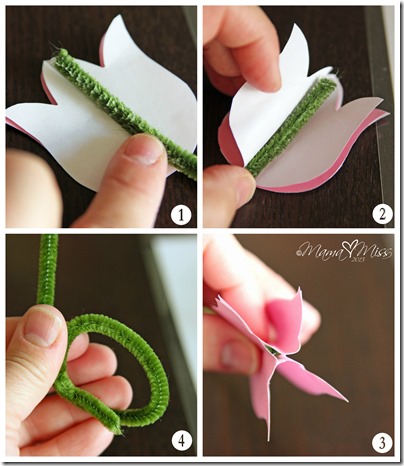 Cover one end of your pipe-cleaner completely with glue from your glue stick and place in the center seam.
Apply glue from your glue stick to piece number four, covering it completely.  Place on top of the tulip folds and center, enclosing the pipe-cleaner.
Spread out, pinch, and fold tulip head pieces until symmetrical.  Add more glue if needed to seal completely.
Roll up base of pipe-cleaner into a circle for easier placement in your jar.
Repeat all the above steps for each tulip, varying the heights of the pipe-cleaner bases for different flower heights.
Arrange your tulips in your completed DIY rope jar.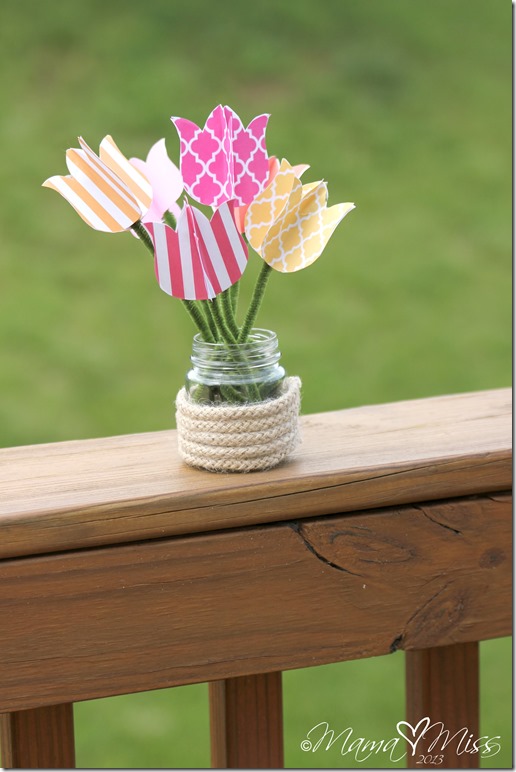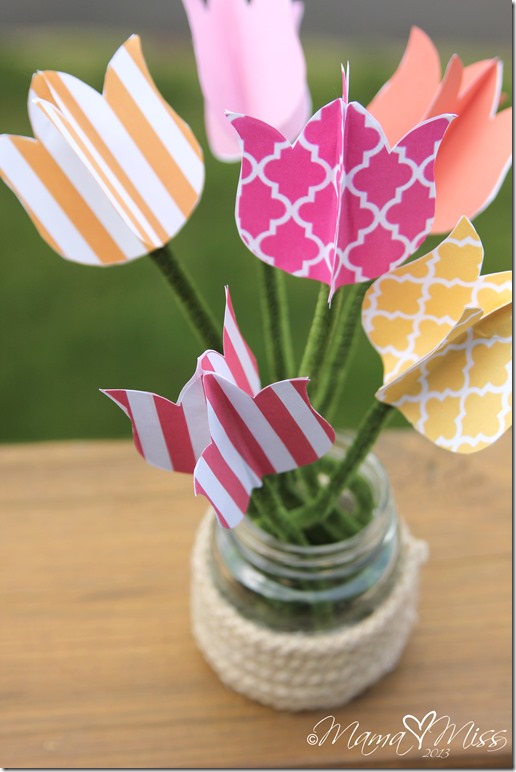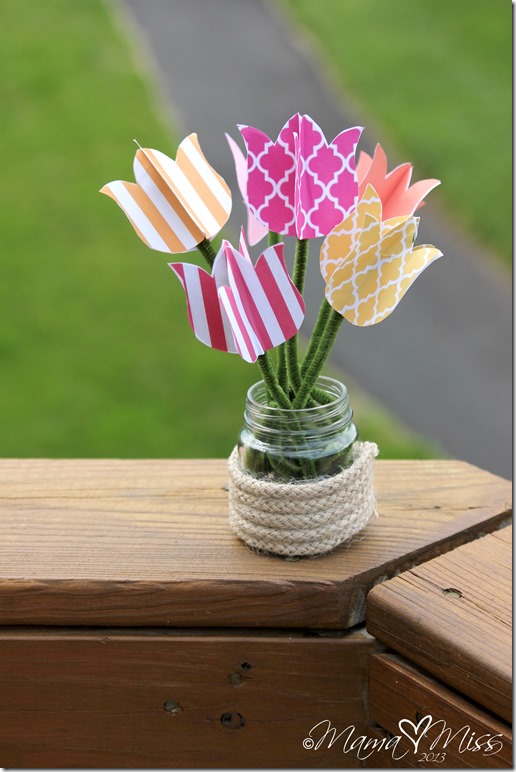 © Mama Miss. All images & content are copyright protected.
Feel free to share one picture and linking directly to this post for download.
Please do not copy directions, ingredients, or pdf files for your own website.
Copying my post partially, or fully, is strictly prohibited.
(Visited 60,845 times, 2 visits today)