Ever since the whole Pinterest thing started…I've been in L (dot) O (dot) V (dot) E (dot) with sensory bins – so why not a spring sensory bin!!!!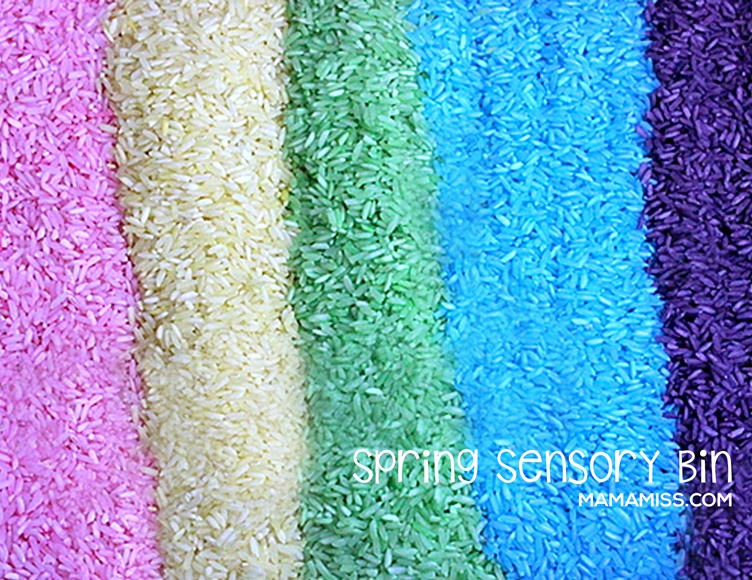 I try to make a new Sensory Bin for V every month, and usually there is a holiday rolling around that you can coincide with bins, most of the months.  My favorite sensory bin I've made so far, for her, has to be this one, the "spring sensory bin".  The colors are amazing (YAY for Kool-Aid!)!  I gave her little flowers and a mini watering can (for planting :), along with some plastic eggs leftover from Easter (she likes to fill them up & shake them – mini maracas – YAY!! :) , and some shovels I borrowed from her sand toys.
These days everything I dye, kid related; rice, pasta, playdough, it is all with Kool-Aid.  I came up with the measurements after some experimenting in what worked  see here on how to dye the rice with Kool-Aid.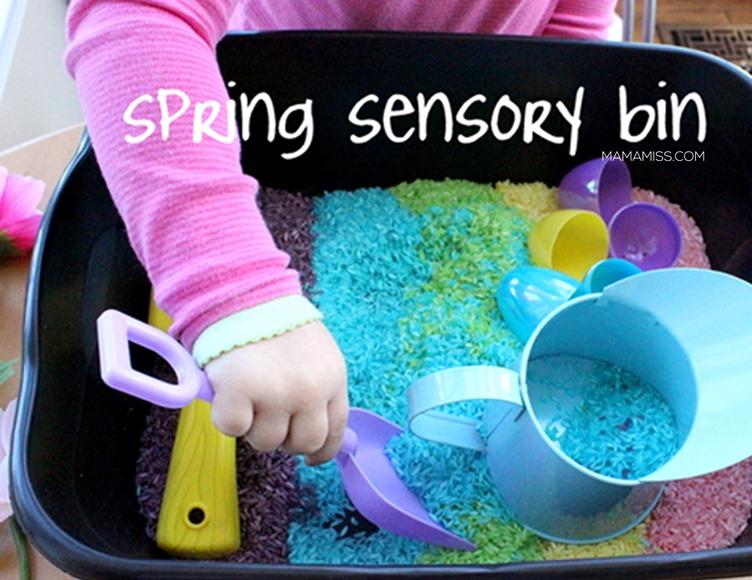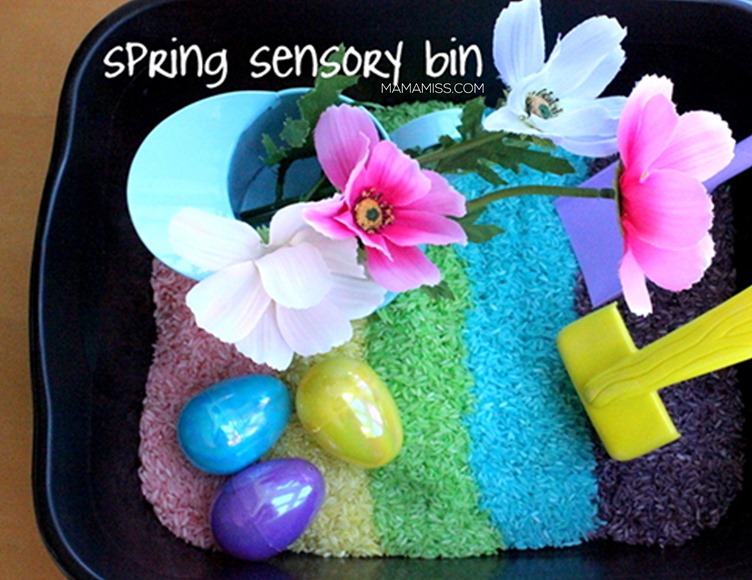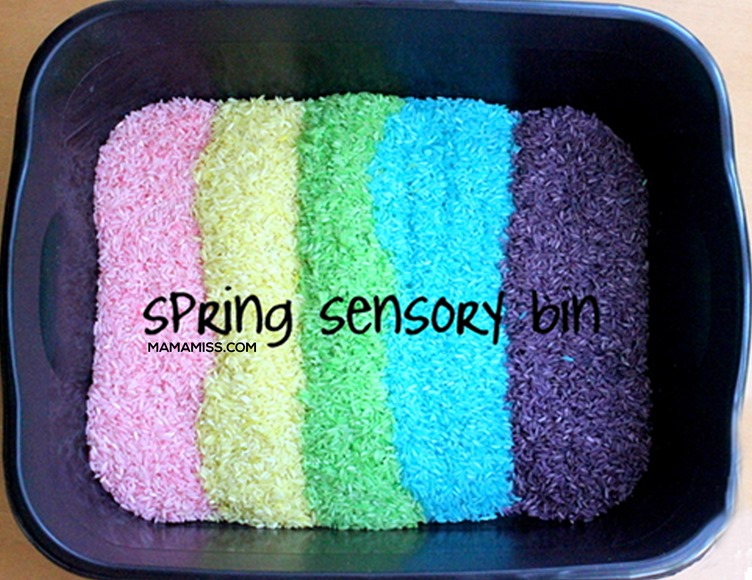 Annnnnd here's what it looked like after a morning of play… (oh rice, you are my mortal enemy!)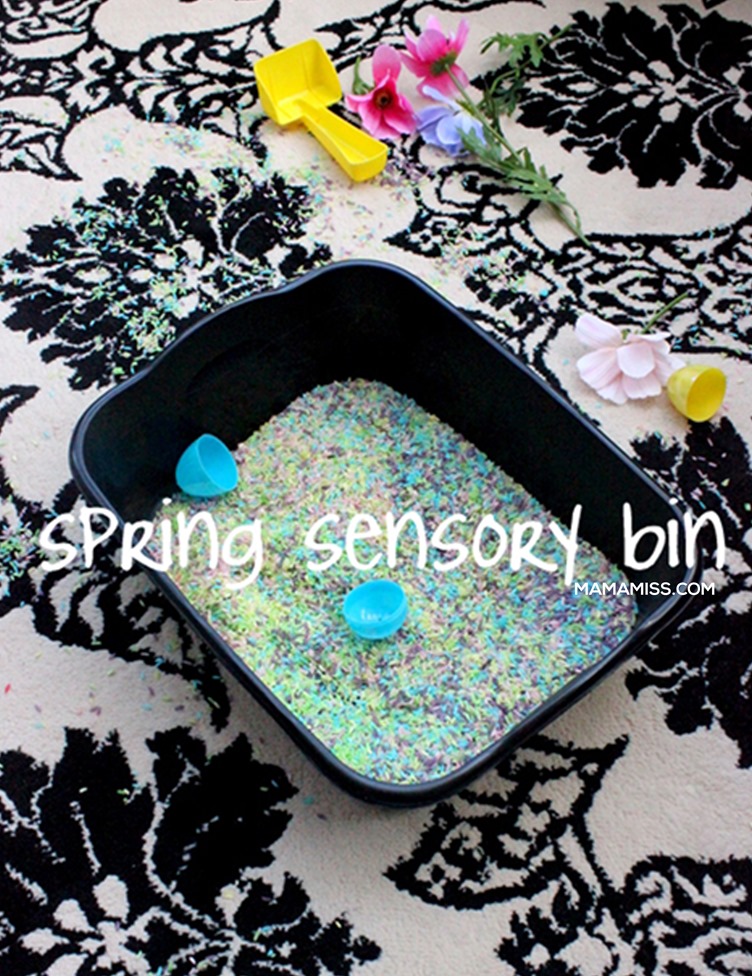 ♥
Like what you see?!
You can connect with me on:
Pinterest || Facebook || Twitter
And don't miss any updates, get new posts right away – sign up here…
♥
© Mama Miss. All images & content are copyright protected.
Feel free to share ONE picture and linking directly to this post for download.
Please do not copy directions, ingredients, or pdf files for your own website or Facebook page, visuals or words.
Copying my post partially, or fully, is strictly prohibited.
All work by Mama Miss is licensed under Creative Commons Attribution-NonCommercial-NoDerivs 3.0 Unported License.
(Visited 2,837 times, 1 visits today)