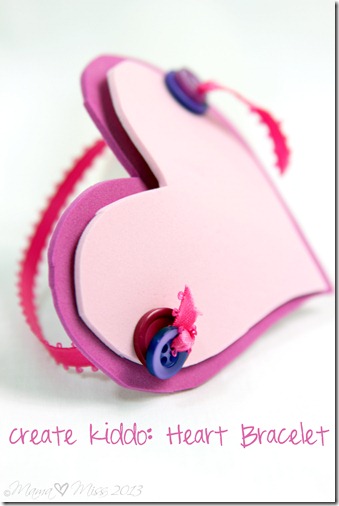 So, it's almost Valentines Day – well, not really, just in the retail & blogging world – we are full steam red & pink ahead :)
As miss V and I were working on several other Valentine craft projects the other day (and little T was snoozing)…this idea came haphazardly to fruition.  But, from my experience – the best things are those that are not planned and happen by accident (i.e. the cotton candy cookies ;)  With a few simple tools that, if you have a crafting kiddo (or crafting mama ;), you most likely have them at home already.
tools/materials
scissors (kiddo & mama ones)
ink pen
buttons (I used 4, all different colors & shapes within the same hue)
2 small foam sheets (I used 2 pink hues)
ribbon
how to
Start by tracing your heart shapes, printable here (if you need one ;).
Cut out your hearts (we did two layers); V did one, I did one.
Using your pen, mark where you want to insert the ribbon on both sides.
Make a hole on your mark & push one end of your ribbon through the hole, leaving out about an inch.
Once through the hole, thread the end through the buttons & secure with a knot.
Wrap the ribbon around your child's wrist to determine the size of the bracelet, then cut the ribbon & repeat steps 4 & 5 for the second side.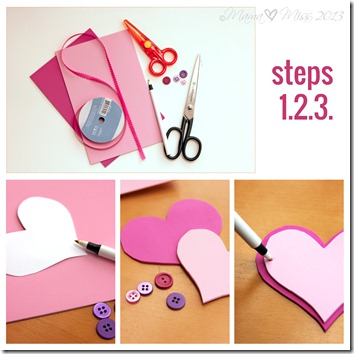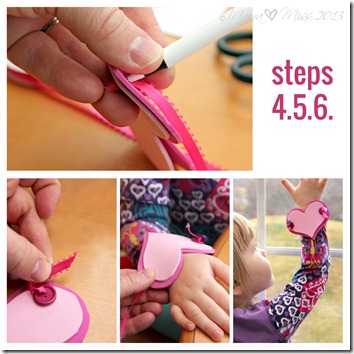 Then voilà, a fun little heart kiddo bracelet!
♥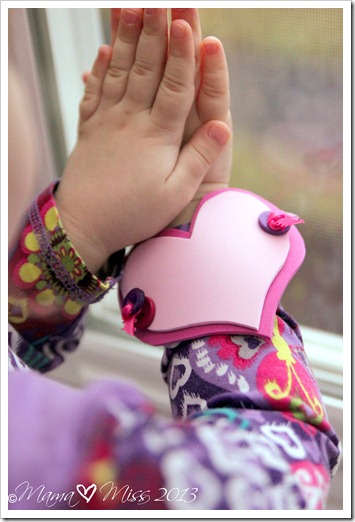 ♥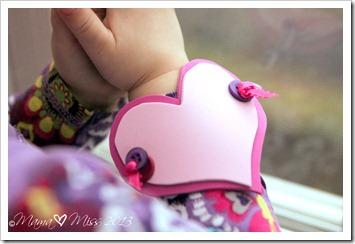 xx ♥ m
(Visited 961 times, 1 visits today)