It's another month, and another author for Virtual Book Club For Kids!
Last month we did a Pigeon Handprint Craft, Inspired By Mo Willems – Don't Let The Pigeon Drive the Bus.
Today I have yet another fun craft, a Fancy Stick Crown, from our favorite Julia Donaldson
book –  Stick Man!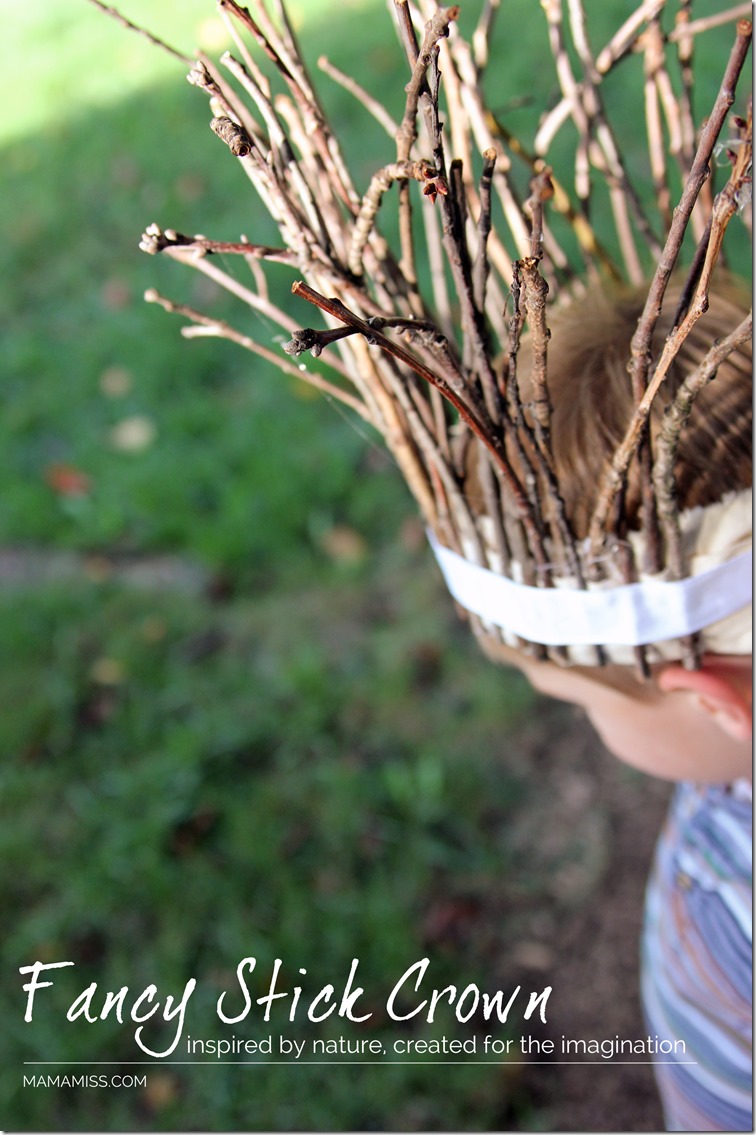 We started off our project with reading Stick Man
, by Julia Donaldson.  While brainstorming for a project and picking the brains of my little ones, we came across Kirsten Rickert and her BEAUTIFUL stick crown sewing tutorial.  Well, although I'm a sewer by trade, I wanted to make this even more simple for you (and me!) and involve the kiddos in the process a little more (keeping in mind their ages and their 4yo & 3yo abilities).
We then went for a long walk behind our house on the search for sticks, or small twigs.  V&T each brought their rulers (always a teachable moment – even in play!) to find sticks that were around an 8 to 10-inch range in length.  They gathered A TON!
We even had a momentary lesson on camouflage when we spotted (T jumped out of his skin running) a gorgeous brown & green praying mantis who was very friendly and stayed a long while for the kiddos to watch him and his movements and ask me questions.  They named him "pretty V T heart" – an amazing moniker if I do say so myself ;)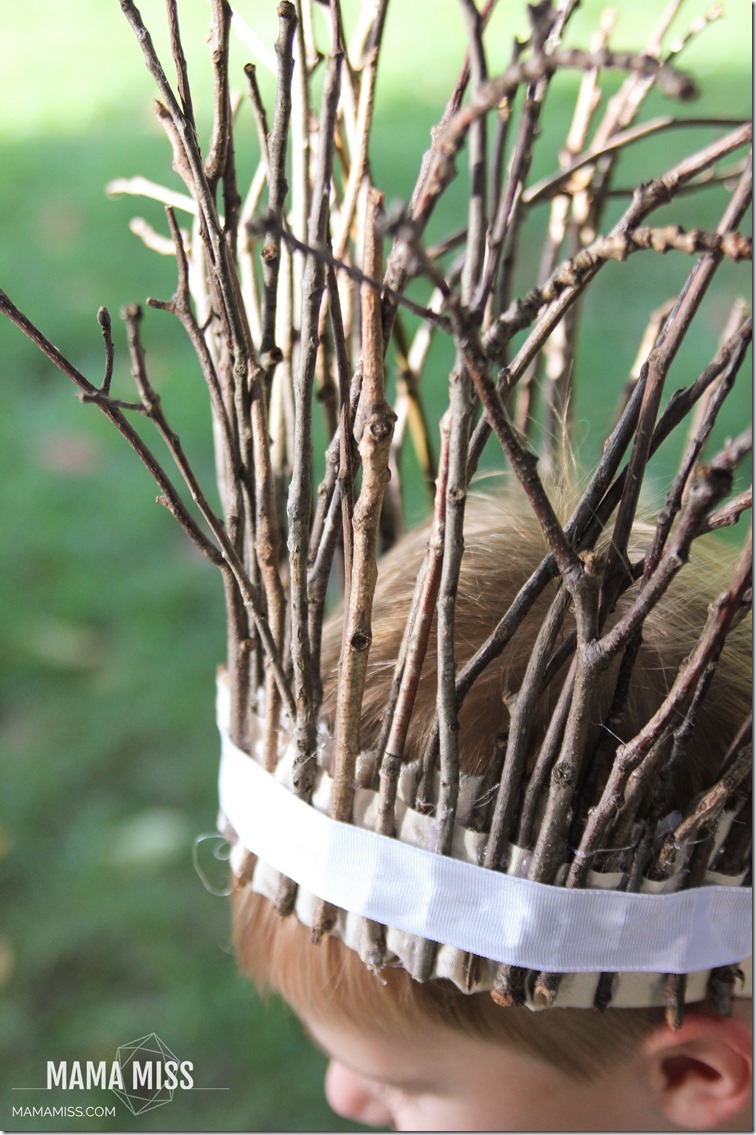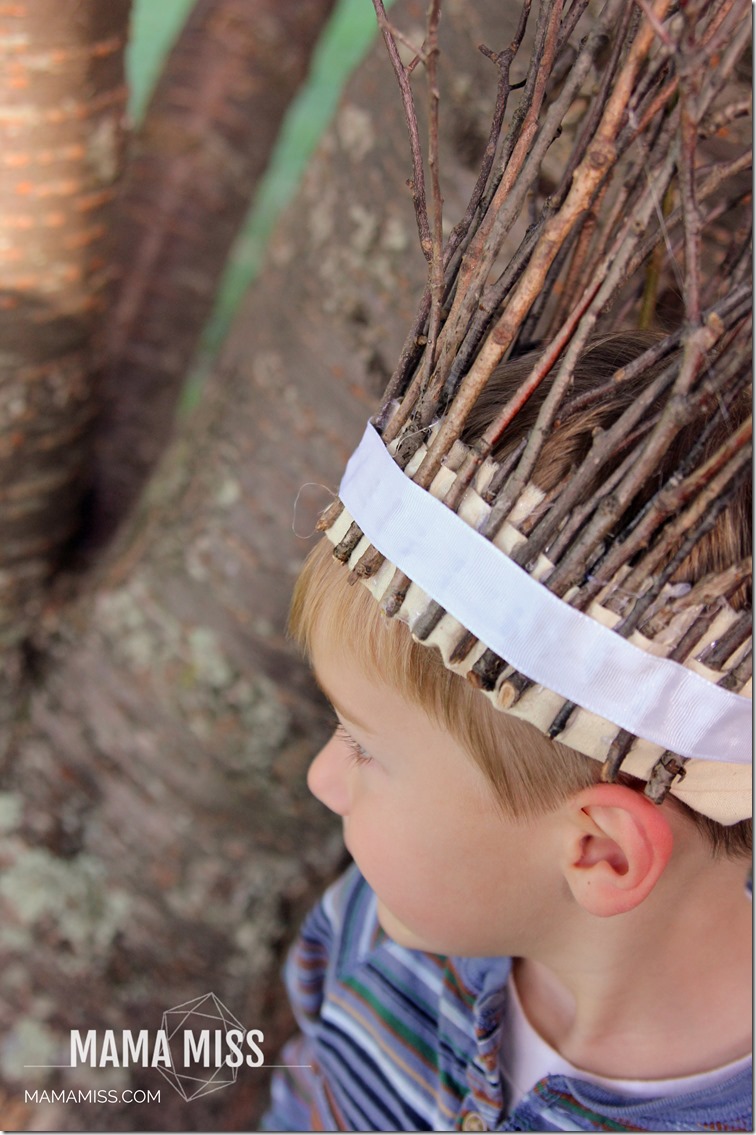 Grab your supplies
copious amounts of small sticks (8 to 10-inch range in length) (we used 48 sticks)
a strip of Unbleached Natural Muslin long enough to wrap around your child's head (ours was about 40-inches long & 4-inches wide)
(optional) 1-Inch Wide Ribbon, White Grosgrain (about 40-inches long)
scissors
tape measure
ruler
Measure your child's head.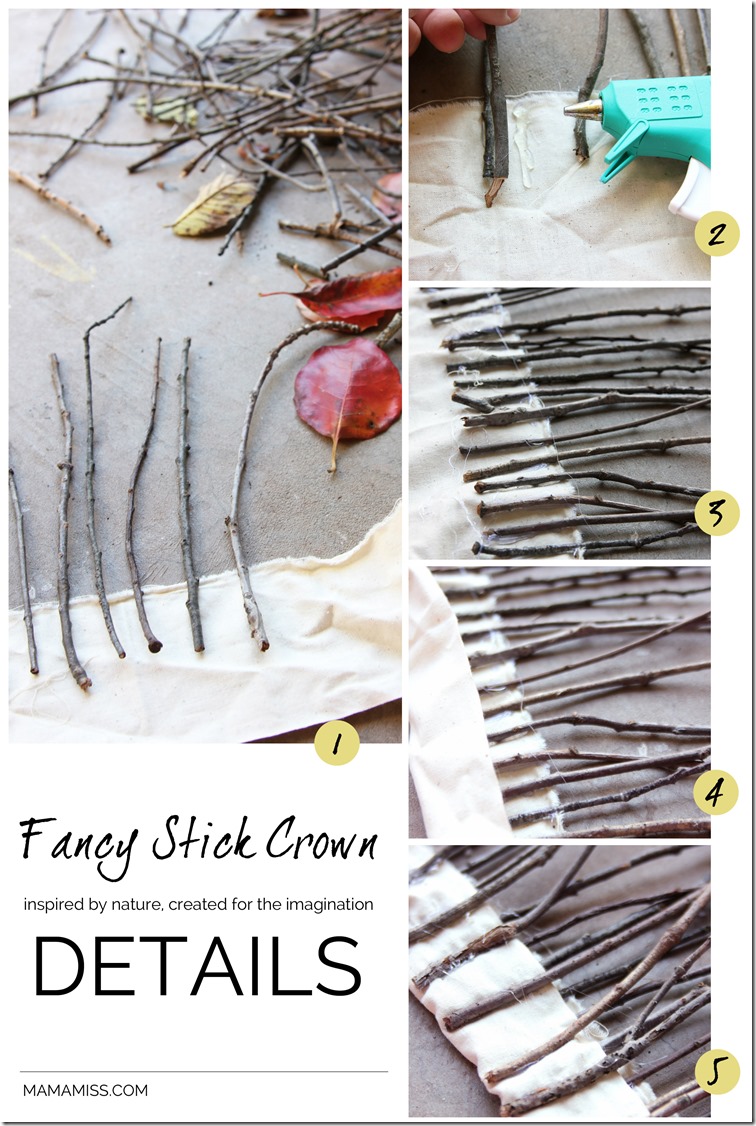 Start by laying out your muslin strip and placing the sticks down in the order that they'll fit, or how you'd like them arranged (some curve, some fit into each other – lay it out & map out your area first :)  Make sure they are spaced enough apart to allow another one in the next layer to go between.
Once design is laid out, start gluing down the sticks about half way down the muslin strip.
Glue about 15 to 16 inches of sticks down (that's how much it took to fit around V& T's head), in the center, of the length of muslin.
Fold over muslin strip width-wise encasing the newly glued sticks.  Glue the muslin strip in place.
On top of the muslin strip, place more sticks in the spaces between the sticks below.  Glue them down.
Add optional decorative ribbon on top of the sticks. Let cool.
Wrap and around your child's head & let their imaginations run free!
There are dragons to be slayed, queens to be crowned, castles to be lived in – the skies the limit with their imaginations!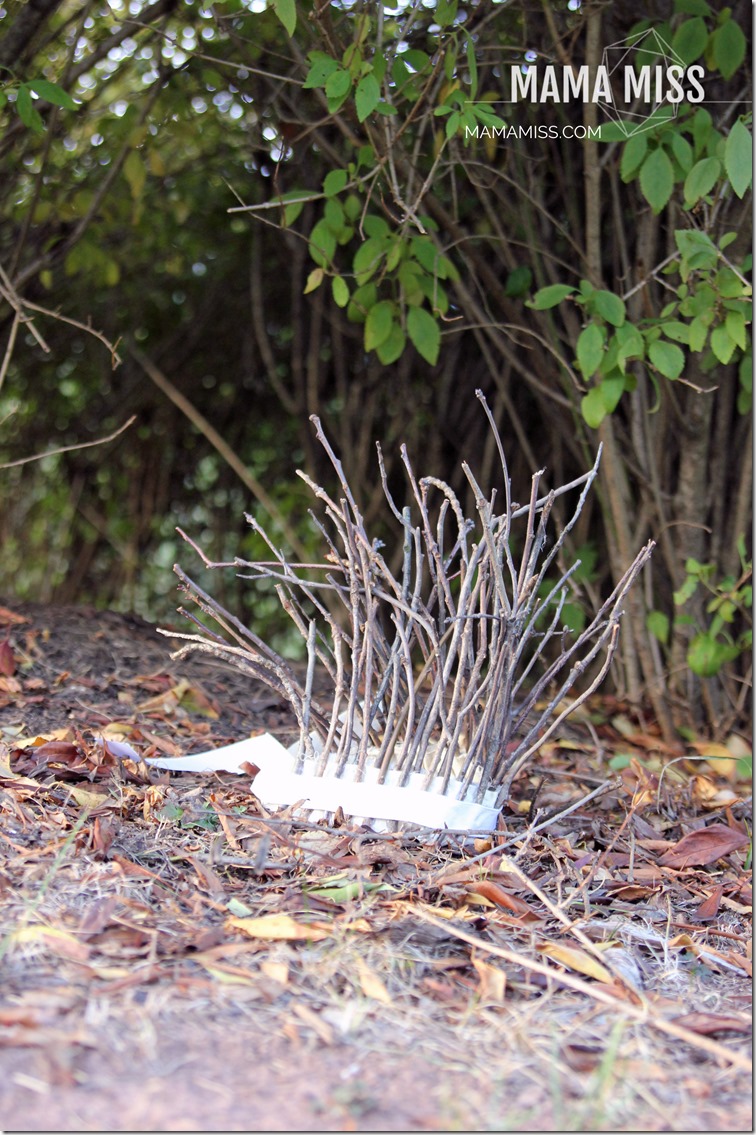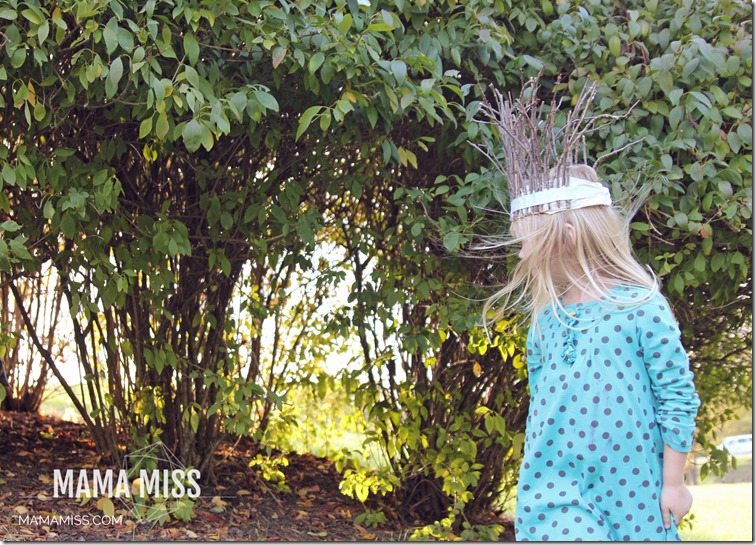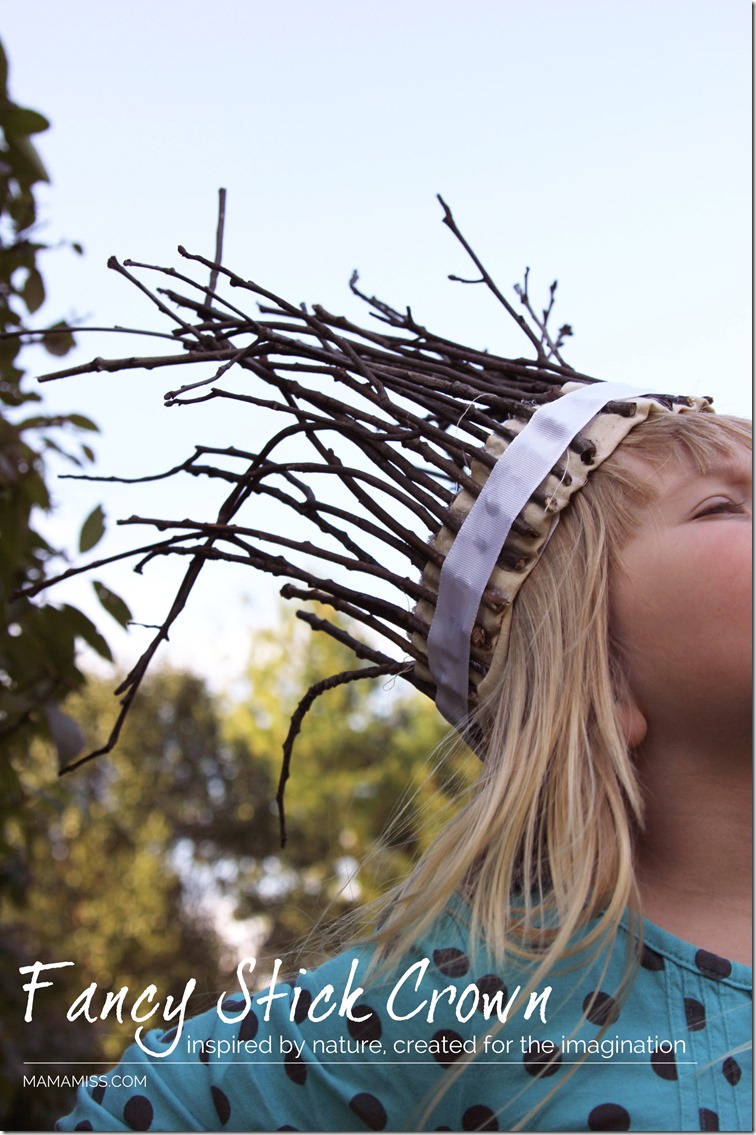 We would love for you to come join us in all the fun!!!
See the whole 2014-2015 line up here.
Have you created an activity inspired by Stick Man? 
Tell us what you did here in the COMMENTS or over on the Virtual Book Club for Kids Facebook page where we will be featuring each month our book related ideas!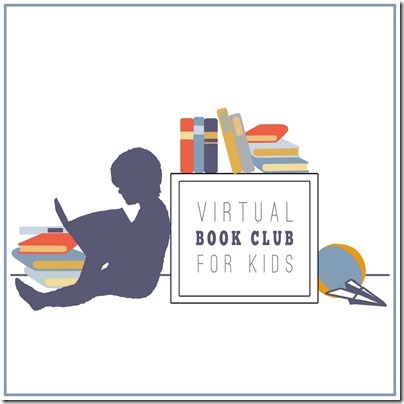 More Julia Donaldson Inspired Activities from the Virtual Book Club for Kids Bloggers
Room on the Broom Activities
Room on the Broom Activities by Inspiration Laboratories
Room on the Broom for a Rhyme by Ready Set Read
Room on a Broom Ordinal Numbers by Rainy Day Mum
Room on the Broom Sensory Bin by Still Playing School
Witch Hat Cupcakes for Kids by Coffee Cups and Crayons
Witch Hat Halloween Treat by The Pleasantest Thing
Witch Shape Craft by Toddler Approved
Stick Man Activities
Books for Kids: Stick Man by Growing Book by Book
Counting Ingredients into the Caldron by 3 Dinosaurs
Fancy Stick Crown by Mama Miss
Going on a Stick Hunt by Playing with Words 365
Recycled Stick Man Craft by LalyMom
The Gruffalo Activities
DIY Gruffalo Inspired Mouse Costume by The Educators' Spin On It
Gruffalo Rhyming Tic Tac Toe Game by Royal Baloo
Gruffalo Themed Shape Animals by The Educators' Spin On It
Roll a Gruffalo Game by Playdough to Plato
Color Pages by Crystal and Co
You can also follow along with the Virtual Book Club for Kids here…
Website  // Pinterest  // Facebook  // Google+ Group
————————————–
Next month, November 13, join us for…
Eric Litwin & Pete the Cat!!
Pete the Cat: I Love My White Shoes
Pete the Cat and His Four Groovy Buttons
Pete the Cat: Rocking in My School Shoes
I hope you join me (+V&T) as we share a super fun, activity/craft to accompany our selected book each month!!

♥
Like what you see?!
You can connect with me on:
Pinterest || Facebook || Twitter || Google +
And don't miss any updates…
♥
© Mama Miss. All images & content are copyright protected.
Feel free to share ONE picture and linking directly to this post for download.
Please do not copy directions, ingredients, or pdf files for your own website or Facebook page, visuals or words.
Copying my post partially, or fully, is strictly prohibited.
All work by Mama Miss is licensed under Creative Commons Attribution-NonCommercial-NoDerivs 3.0 Unported License.
♥♥♥ 
(Visited 28,430 times, 3 visits today)