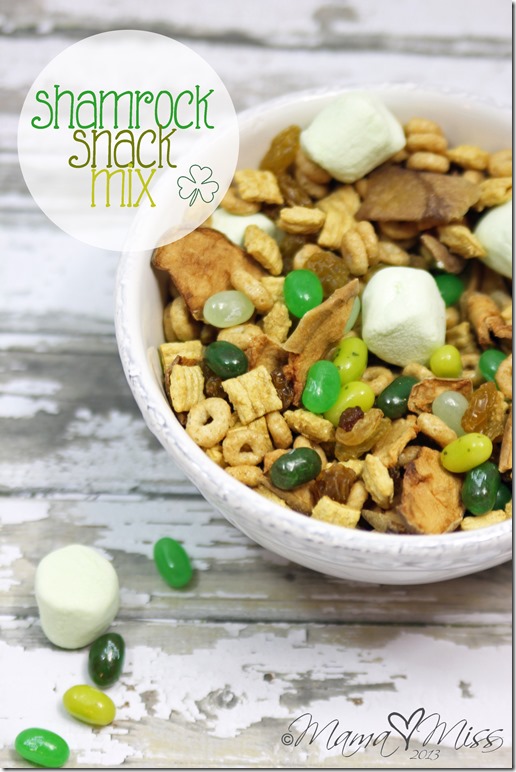 Well, since The Valentine Snack Mix was such a success with the kiddos, and with all of you – I thought why not? Why not make a green-ish version for St. Patrick's Day?! Because St. Patrick's Day is just not complete until you've exhausted all things green – HA! Well, I do declare I have come up with a super healthy semi-healthy little snack mix for you and your little ones. I just had to, just had to throw in some little unhealthy treats for the munchkins ;) There has to be a hook to reel them in, and well the marshmallows & jelly beans are that hook, line, and sinker! And, I am LOVING this fruit based mix – yum!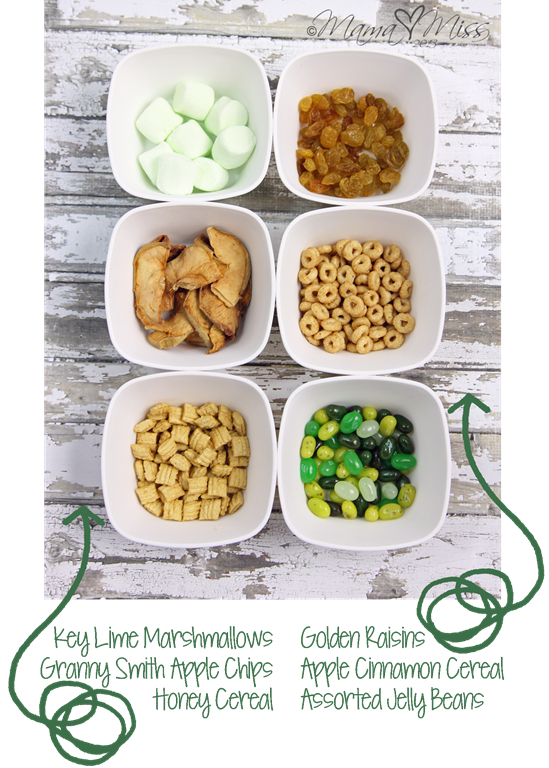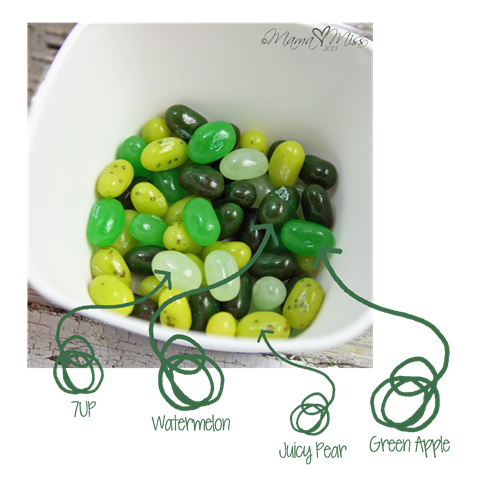 ♥ buy ♥
Campfire Key Lime Mallow Bursts Snack Sized Marshmallows
Bare Fruit Baked-Dried Granny Smith Apple Chips
Kashi Honey Sunshine Whole Grain Cereal Squares
Sun-Maid California Golden Raisins
Jelly Belly Assorted Green Jelly Beans
♥ make ♥
simply throw all the ingredients into a large bowl & stir to combine.
optional: using sandwich bags make some individual quick to-go healthy snack mixes to throw into your diaper bag or purse.
♥ enjoy ♥
Now, do these faces lie??
And, I give you full permission to eat it V style and pick out the jelly's first ;)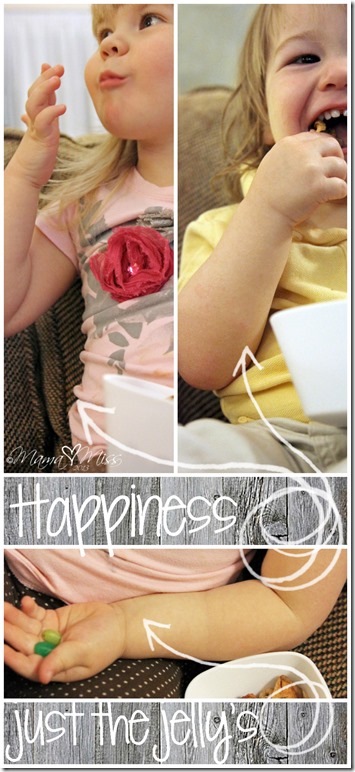 ♥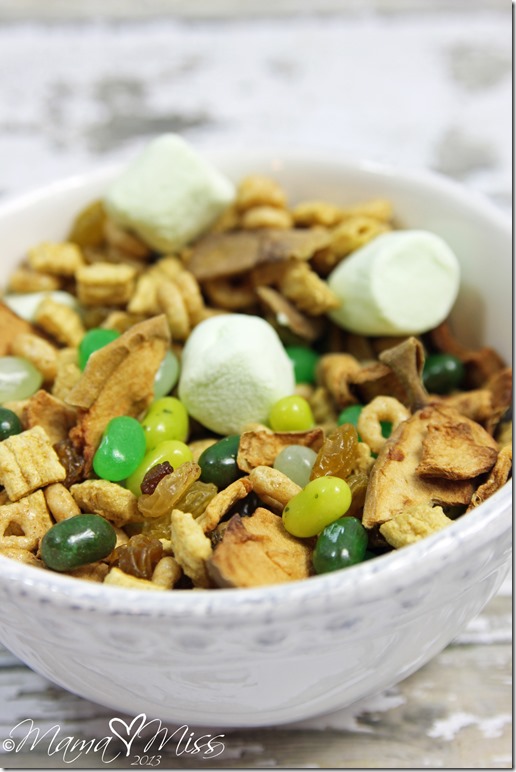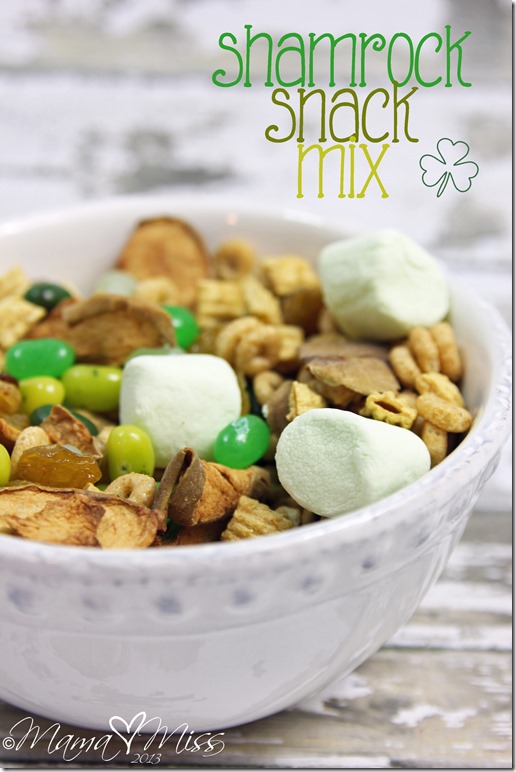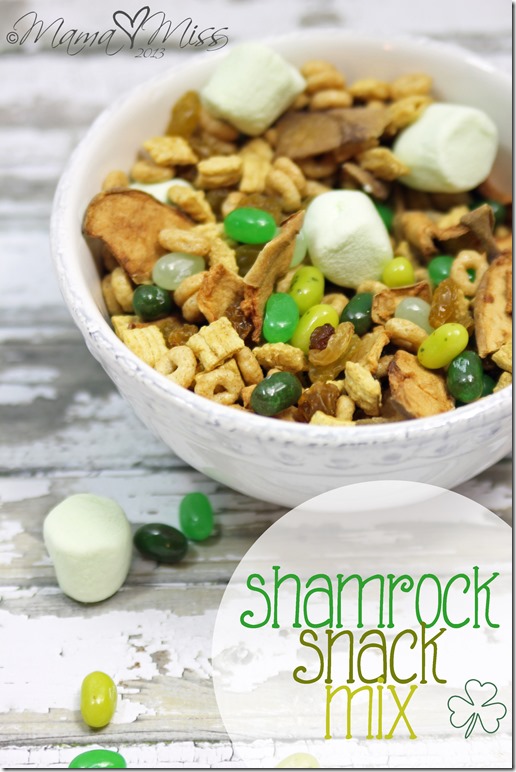 ♥
© Mama Miss. All images & content are copyright protected. If you want to republish this recipe or tutorial, please re-write it in your own words and link back to this post. Copying my post partially, or fully, is strictly prohibited.
♥
Looking for more St. Patrick's Day fun?
Here is a yummy shake here…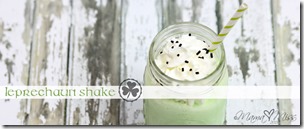 And some free printable signs here…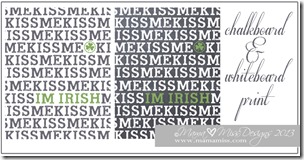 xx ♥ m
(Visited 2,440 times, 1 visits today)