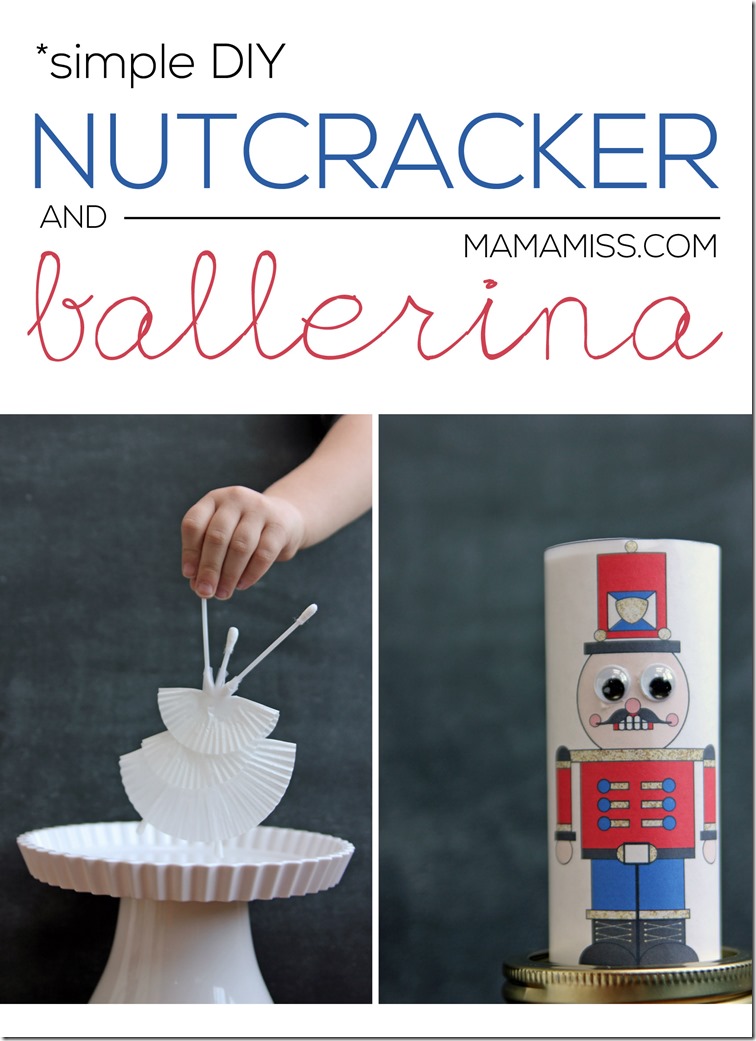 The Nutcracker Ballet – the quintessential holiday ballet.  I loved going to see the Nutcracker as a child – my Dad was a professor at the local University and would take us to the student run show every year.  Loved it – loved seeing Clara dancing around in her pink tutu (even though I had no desire whatsoever to be a ballerina), she was so beautiful.
With V trying out ballet for the first time this year I thought it would be a great time to introduce the Nutcracker to both V&T.  They loved the story!!  We first read the book
, then we took these easy projects to our homeschool co-op friends house & did them as a group!
First the ballerina!
MAKE THE BALLERINA
you'll need…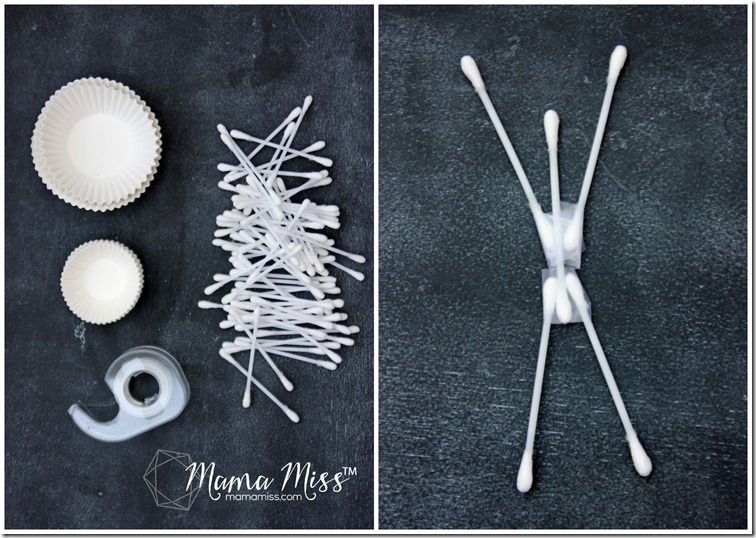 how to…
Have your child color the ballerina's skirt (the cupcake liners) – I kept mine white for the tutorial but we had the kids color them all :)
Tape the Q-tips together, two legs, two arms, and a torso/head – so that they look like a person – like the picture above.
Once your child has colored the "skirts" – fold the liners in half & snip a small hole in the top of each one.
Place the skirts on your ballerina, layering the skirts (biggest on the bottom).  Tape them in place under the skirt after you decide the placement.
Twirl your little ballerina!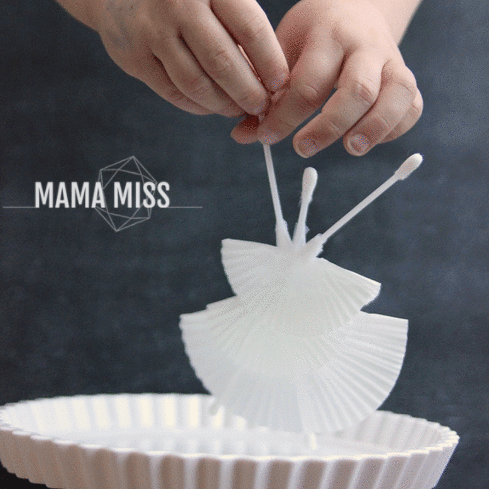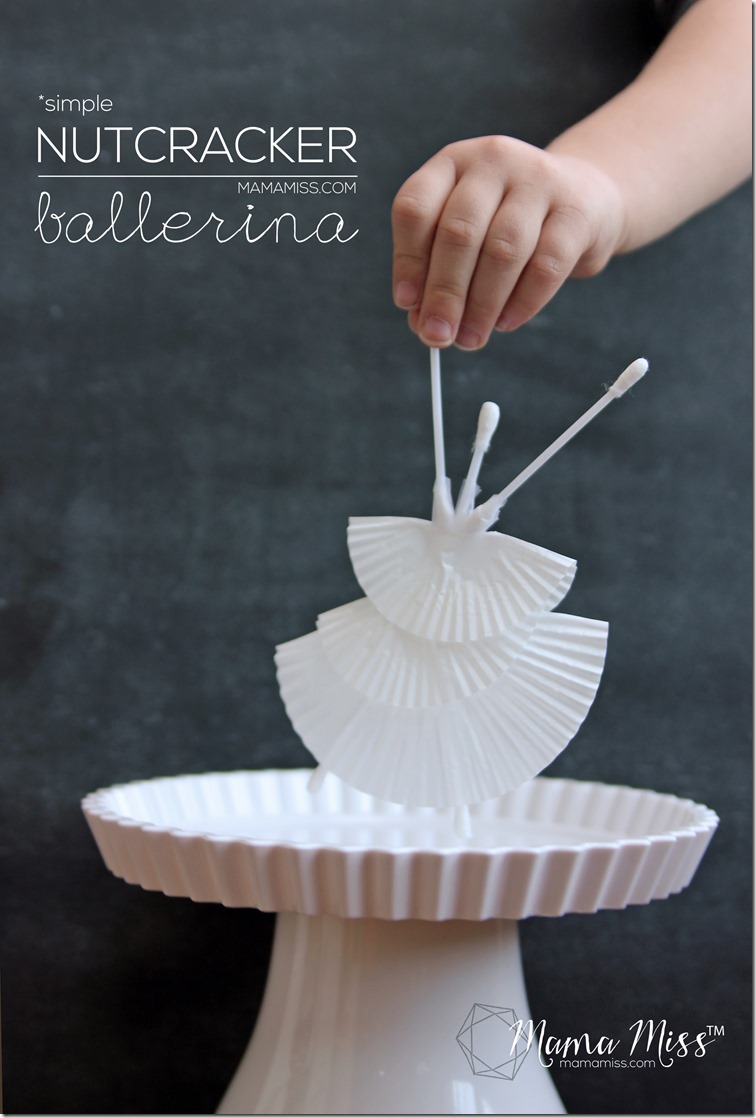 Next the Nutcracker!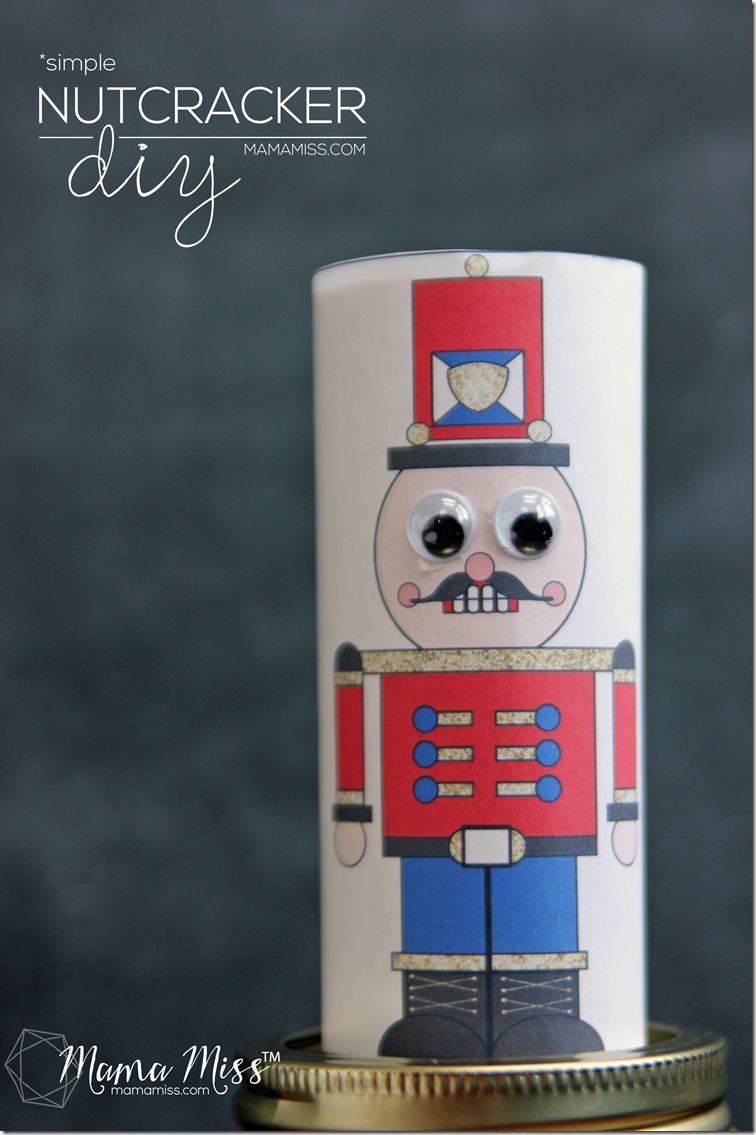 MAKE THE NUTCRACKER
you'll need…
how to…
Cut out the nutcracker along the border.
Have your child color the nutcracker – I colored mine in Photoshop for the tutorial but we had the kids color them all :)
Once your child has colored the nutcracker, tape it around the paper roll.
Now for some Nutcracker Ballet pretend play – all without any pinched fingers in a real nutcracker ;)
Continue the learning fun…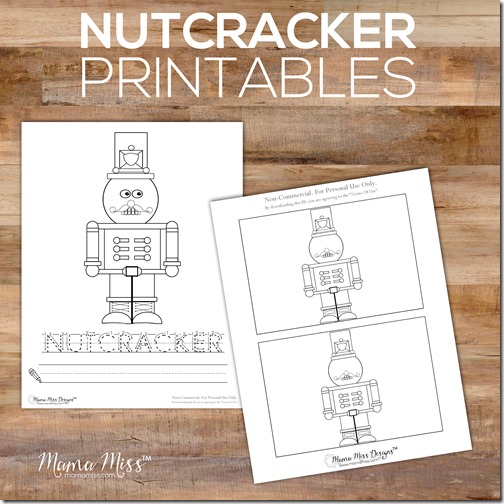 I also created another nutcracker learning printable – a coloring/writing page :)
And there are so many Nutcracker Ballet books too – one to suit everyone's interests – preschool-elementary, pop-up, chapter, picture…
What's your favorite part of the Nutcracker ballet?!
Looking for more Nutcracker activities?  Check out these as well…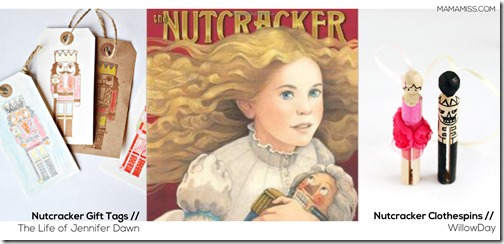 WillowDay // Nutcracker Clothespins
The Life of Jennifer Dawn // Nutcracker Gift Tags

♥
Like what you see?!
You can connect with me on:
Pinterest || Facebook || Twitter || Google +
And don't miss any updates…
♥
© Mama Miss. All images & content are copyright protected.
Feel free to share ONE picture and linking directly to this post for download.
Please do not copy directions, ingredients, or pdf files for your own website or Facebook page, visuals or words.
Copying my post partially, or fully, is strictly prohibited.
All work by Mama Miss is licensed under Creative Commons Attribution-NonCommercial-NoDerivs 3.0 Unported License.
♥♥♥
(Visited 4,453 times, 1 visits today)