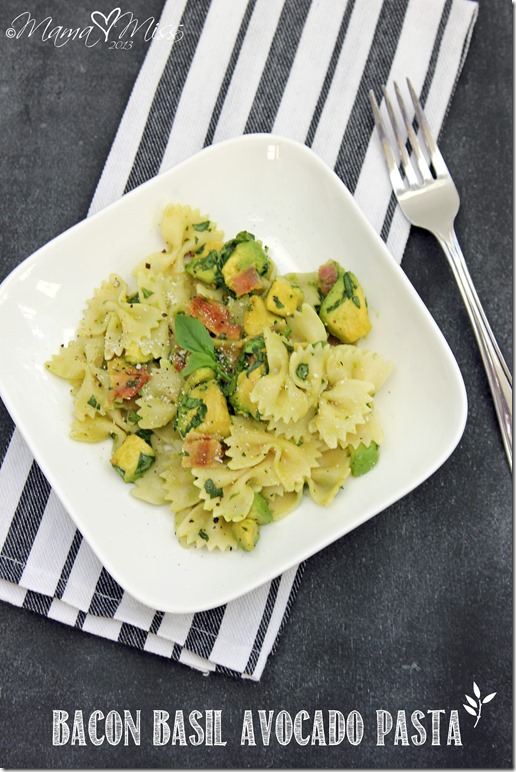 Well, I never intended to do another recipe today – but I couldn't resist, my arm has been twisted ;)  From the reaction from you guys when I posted my snippet of our dinner on FB & Twitter via Instagram last night.  Wowzers!  Y'all apparently have a love affair with avocado too :)  Well, here's a special treat for you – back-to-back recipe posts!
And don't forget the Pecorino Romano cheese – a definite MUST for this dish – it shouldn't be substituted!  It's a yummy salty cheese with a strong flavor that matches the hardwood smoked bacon and basil perfectly.
*Oh, and be sure to scroll all the way down to the end of the post, because there are some more "avocado love" recipes waiting, just for you!
And now, I shall get right down to the nitty-gritty!
Bacon Basil Avocado Pasta
A delightful merriment of flavors make this dish oh-so-yummy!
Ingredients
1/2 lb of dried bow tie pasta
2 avocados, chopped
6 slices hardwood smoked bacon, cooked & chopped
2/3 cup fresh basil, finely chopped
2 tablespoons freshly squeezed lemon juice
1 tablespoon olive oil
3 cloves garlic, minced
5 to 6 grinds of coarse black pepper
2 to 3 grinds of coarse sea salt
1/4 to 1/2 cup finely ground Pecorino Romano cheese
Instructions
Cook pasta according to package directions. Drain. Set aside.
While pasta is cooking - In a large bowl, combine avocados, bacon, basil, lemon juice, olive oil, garlic, pepper, & salt. Stir to combine mixture.
Add hot pasta to mixture and toss thoroughly to combine.
Transfer pasta mixture to 4 serving bowls and lightly sprinkle each with Pecorino Romano cheese.
Notes
https://www.mamamiss.com/blog/2013/06/05/eats-bacon-basil-avocado-pasta/
All rights reserved Copyright 2012-2019 Mama Miss Blog and Designs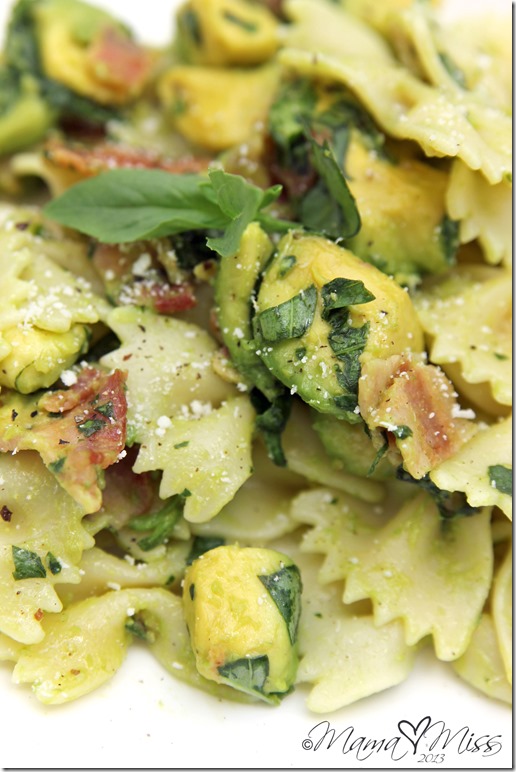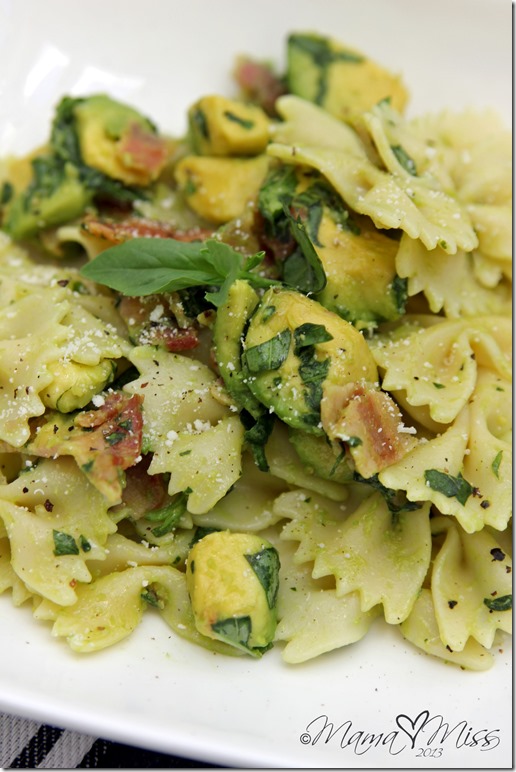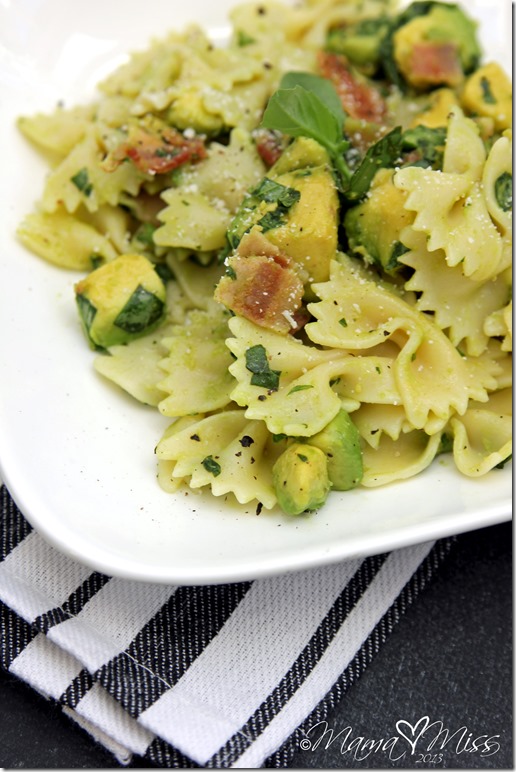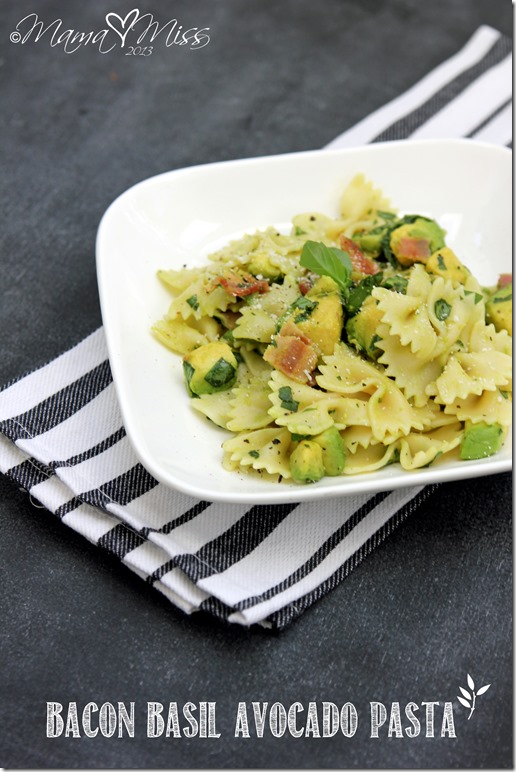 ♥

© Mama Miss. All images & content are copyright protected.
Feel free to share one picture and linking directly to this post for download.
Please do not copy directions, ingredients, or pdf files for your own website.
Copying my post partially, or fully, is strictly prohibited.
♥
More avocado you say?  Make sure you check out these yummy eats too…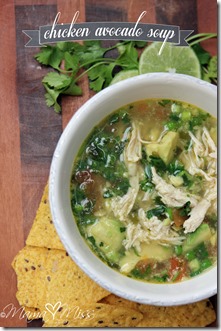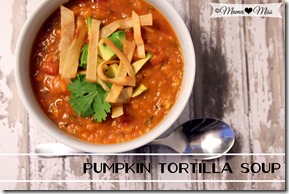 (Visited 6,910 times, 1 visits today)