Valentines Day is almost upon us & leave it to the blogging world to bring us all these fantastic ideas to cherish the iconic conversation heart.
I have rounded up for you….
some learning activities (including a new one from me too) & crafts, some fun décor, some gifting treats, and of course SOME SWEETS!!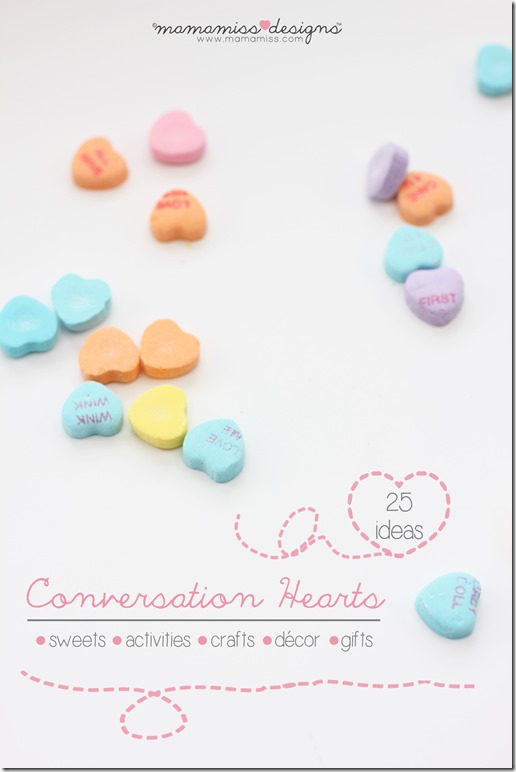 Some sweets…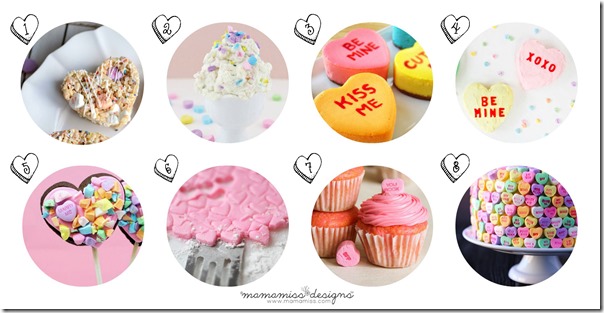 Some décor…


Some gifting DIY…

And some learning & crafts…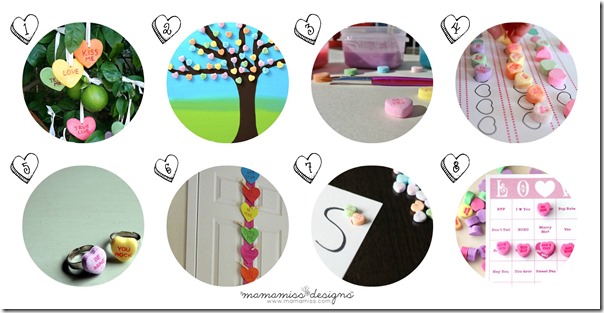 And I had to throw in a heart graphing printable of my own too!!  It's pretty self explanatory :)  I used the Sweethearts candies
, which includes hearts in six colors; yellow, purple, orange, green, pink, & blue.  Just have the kiddos count out how many colors of each heart is in their individual box, then have them color the corresponding squares in that row of how many they have, and then have them total the colors at the bottom.  A fun math & candy exercise!!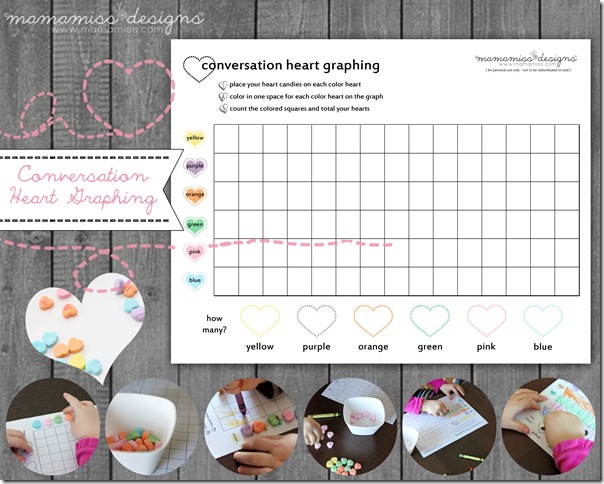 ♥
Like what you see?!
You can connect with me on:
Pinterest|Facebook|Twitter|Google + too!
♥
© Mama Miss. All images & content are copyright protected.
Feel free to share one picture and linking directly to this post for download.
Please do not copy directions, ingredients, or pdf files for your own website or Facebook page.
Copying my post partially, or fully, is strictly prohibited.
All work by Mama Miss is licensed under Creative Commons Attribution-NonCommercial-NoDerivs 3.0 Unported License.
♥♥♥
(Visited 3,569 times, 1 visits today)