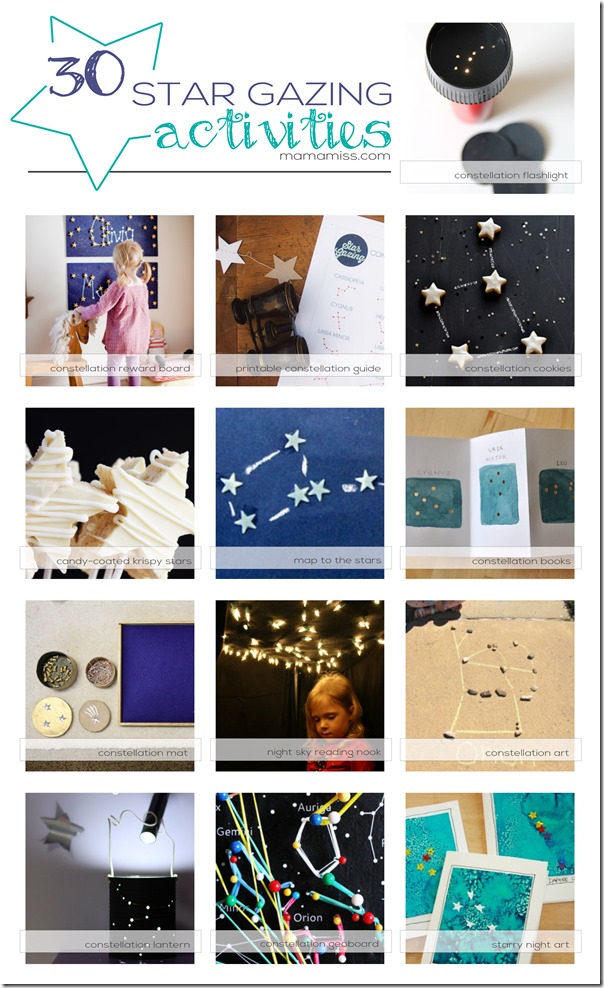 With summer almost here, what a perfect time for some star gazing.
You can't get better than some star themed treats, learning, crafts, and DIY – all immersed in Star Gazing, Constellations. and the Night Sky.

pictured above
not pictured

and you can further the star & constellation activities with some books…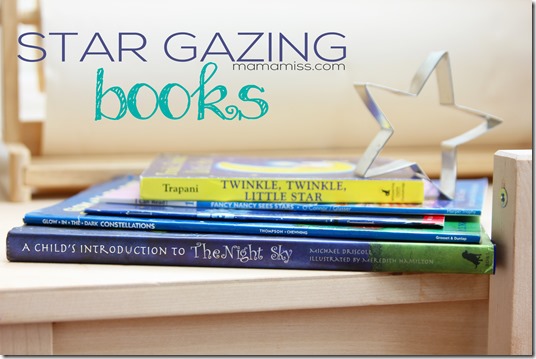 ♥
Like what you see?!
You can connect with me on:
Pinterest || Facebook || Twitter || Google +
And don't miss any updates…
♥
© Mama Miss. All images & content are copyright protected.
Feel free to share ONE picture and linking directly to this post for download.
Please do not copy directions, ingredients, or pdf files for your own website or Facebook page, visuals or words.
Copying my post partially, or fully, is strictly prohibited.
All work by Mama Miss is licensed under Creative Commons Attribution-NonCommercial-NoDerivs 3.0 Unported License.
♥♥♥
(Visited 11,421 times, 1 visits today)