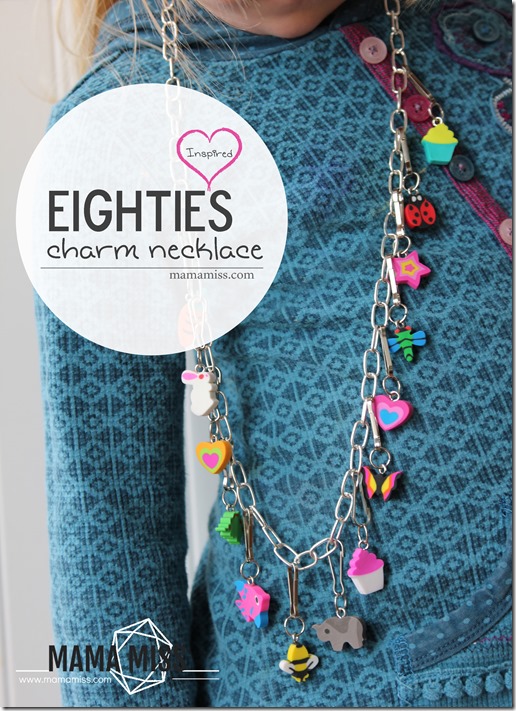 This idea has been floating around in my head for a couple of years at least.  So, I finally decided to purge it out of the ol' noggin & bring it to life – annnnd it turned out better than expected!!  I'm pleased as punch with this Eighties Charm Necklace & it COMPLETELY reminds me of my pre-teen years (oh the eighties!) & rocking my fab charm necklace.  Out of all the things I wished I saved from the eighties (well, besides my hyper-color shirt), was my charm necklace – that necklace was the bomb diggity!
If you weren't around in the eighties, perhaps you were still a twinkle in your parents eyes – charm necklaces were like the beanie babies of the nineties and the rainbow loom of this century.  Well, at least they were in my little bubble of the world – hubs claims he had never heard of them where he grew up.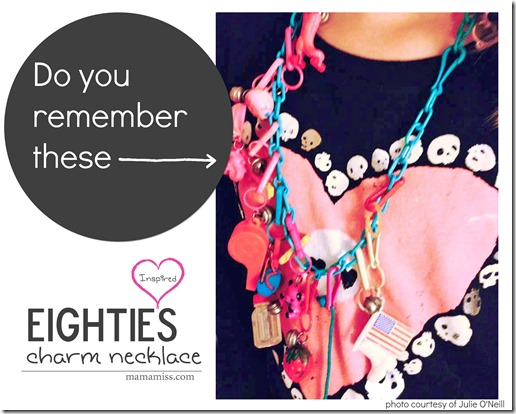 I wanted to recreate my Eighties Charm Necklace in a way that everyone could make it – with simple materials & simple steps!
I'm a craft hoarder (ha-ha go figure) & have a billion gazillion of these little erasers.  I have no idea why, lol, but I do!  I tend to buy stuff when I see it, if it inspires me in some way – aka craft hoarder – because a billion things inspire me in different ways each & every day ;)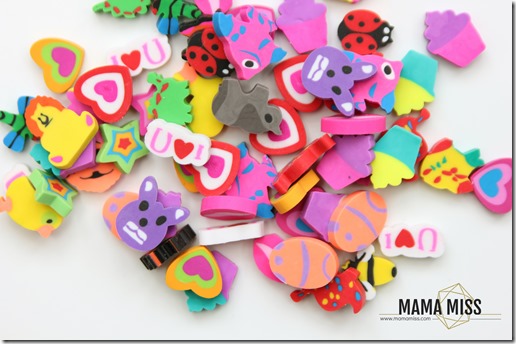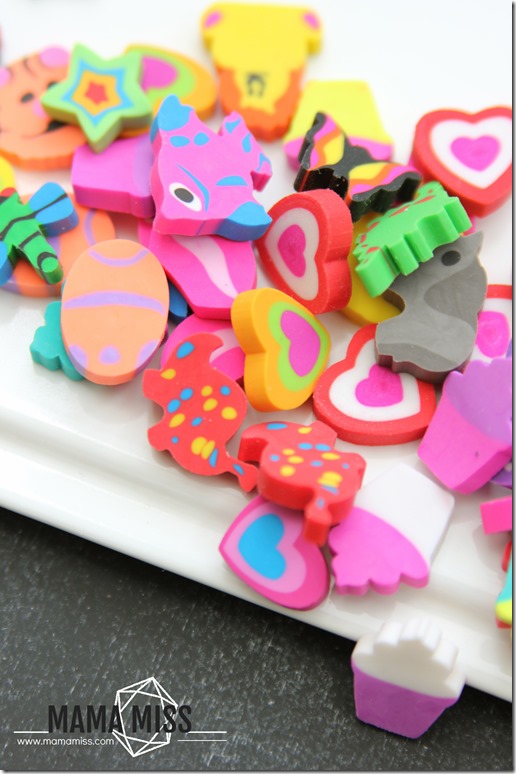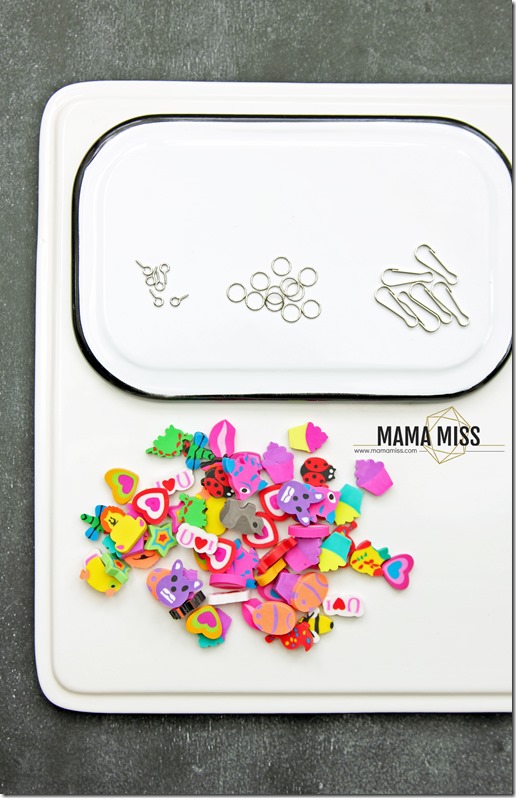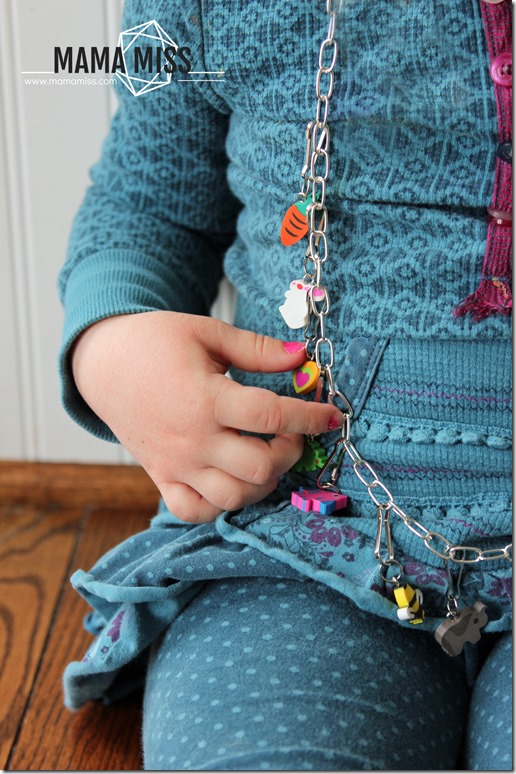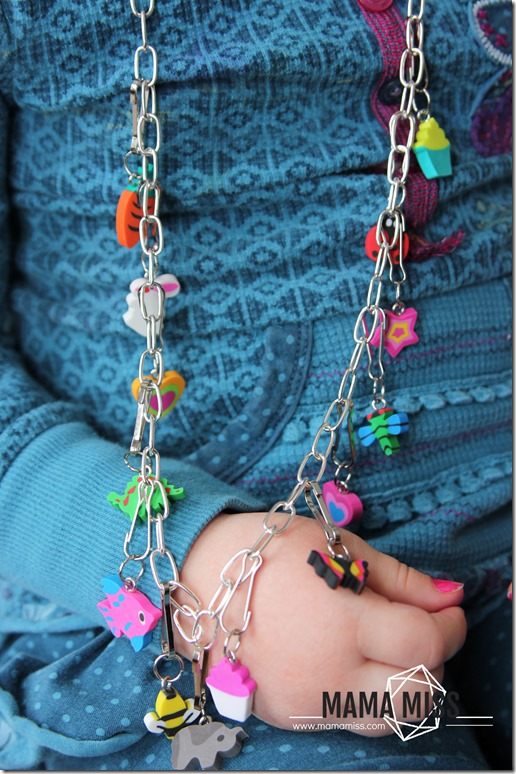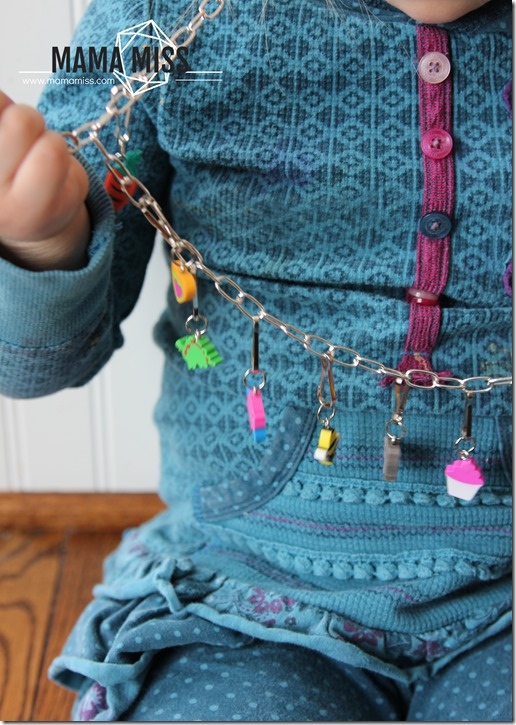 Just a few supplies are needed for this project:
And it's really very simple to make:
screw in a screw eye into the top of the eraser
attach a jump ring using your jewelry pliers
clip on a lanyard hook onto the jump ring
place charms in desired order on necklace, we used 14 erasers & spaced them two links apart.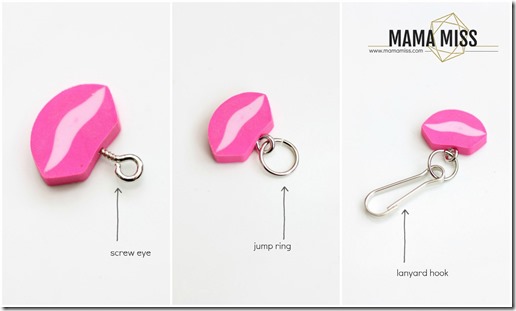 YES!!! It really is that easy to recreate your own Eighties Charm Necklace.  And, I love it so – I'm so happy with how it turned out – it really does remind me of my long lost Eighties Charm Necklace!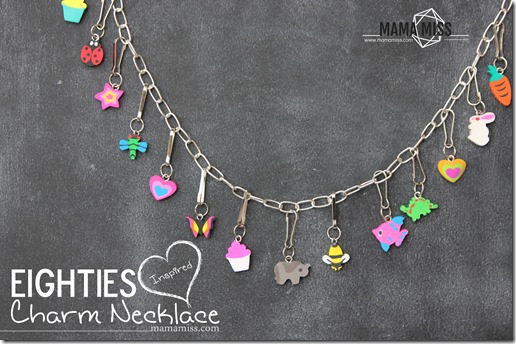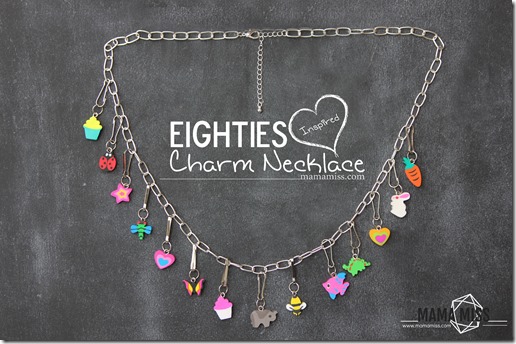 What was your favorite thing from the eighties?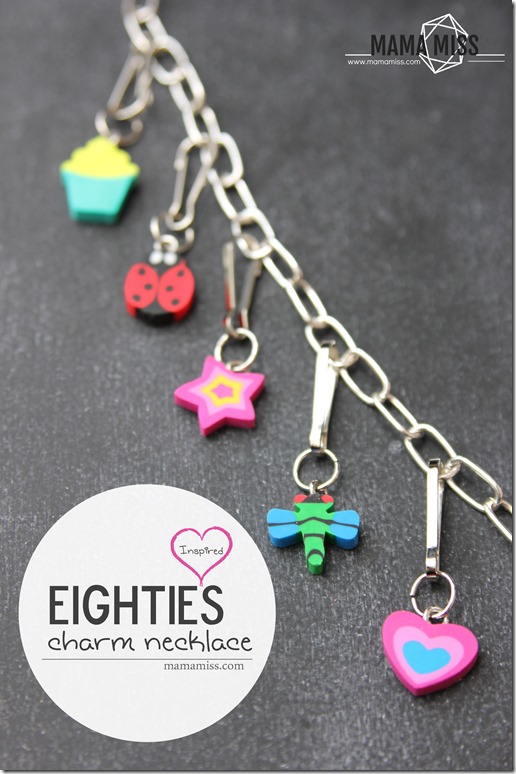 ♥
Like what you see?!
You can connect with me on:
Pinterest || Facebook || Twitter || Google +
♥
© Mama Miss. All images & content are copyright protected.
Feel free to share ONE picture and linking directly to this post for download.
Please do not copy directions, ingredients, or pdf files for your own website or Facebook page, visuals or words.
Copying my post partially, or fully, is strictly prohibited.
All work by Mama Miss is licensed under Creative Commons Attribution-NonCommercial-NoDerivs 3.0 Unported License.
♥♥♥
(Visited 3,948 times, 1 visits today)