This Printable Educational Bundle is an at-home printable pack for elementary, middle schoolers, and even high schoolers. With 10 pages covering art, science, reading, literature, history, and writing, you'll have a fun way to enhance these topics in your classroom.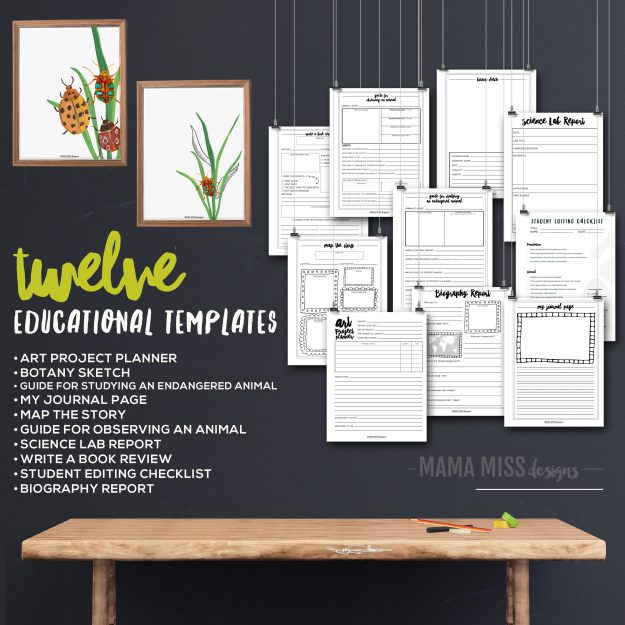 Passive Writing.
To me, passive writing is a way to add more elements of writing to what you may already be doing. It's like cauliflower rice or veggie chips – the kiddos will not know they're eating veggies because it's masqueraded as something they like. For example, one of the templates included in the Printable Educational Bundle is an art project planner. This can, of course, be used by you, the teacher, to plan out an art project for your classroom, but in addition, it can also be used by the student. Here's how.
Interest Led Learning.
When the student (middle & high schoolers) fills out the art project planner for an art project, they will be using writing, critical thinking skills (and a smattering of history) to plan out their art project. They are actively thinking about the steps, and the details involved in the creation of the project. They are using these skills in a passive way to create their art. It's really for art, but the prep sneaks in writing, critical thinking, and history. C'mon, writing steps to a project that your student is already mentally calibrating in their head, something they are already excited about, sure beats writing in a boring workbook. Am I right?!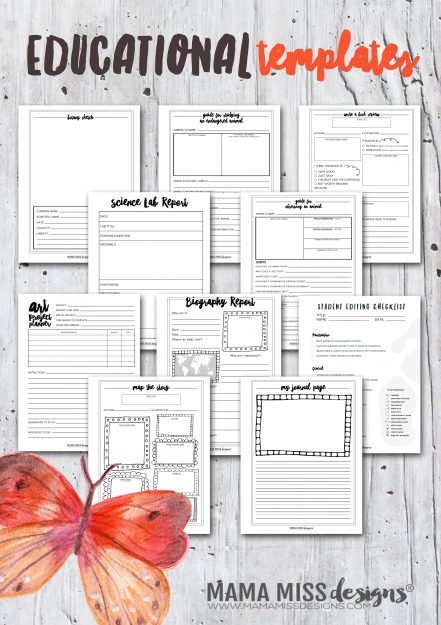 Print What You Need.
These forms allow you to choose and print only the pages you want to use – use one, or use them all. For instance, you can bind them all together to use each semester for each kid. Similarly, you can bind the templates together for you, the teacher, into a binder of master copies. After that, you can then copy any template when you need them, in your schooling. It's totally up to you on how you want to lay it out.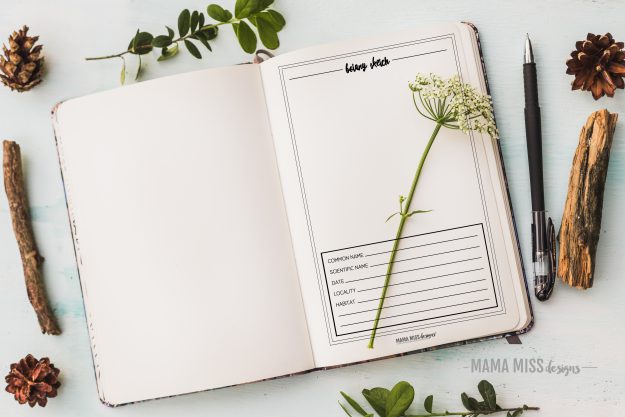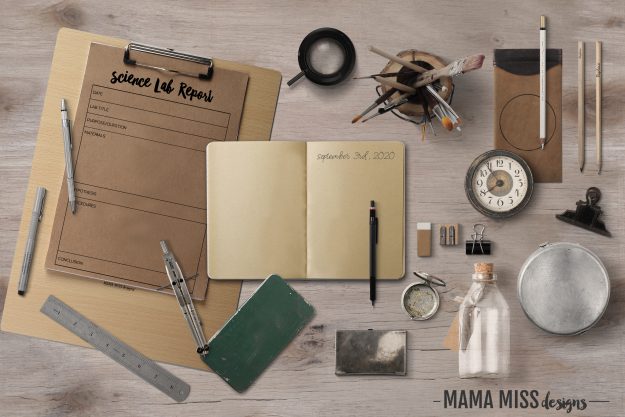 Find this Printable Educational Bundle over in my shop.

Like what you see?! You can connect with me on:
Pinterest || Facebook || Twitter || Instagram
And don't miss any updates, get new posts right away – sign up here…
© Mama Miss. All images & content are copyright protected.
Feel free to share ONE picture and linking directly to this post for download.
Please do not copy directions, ingredients, or pdf files for your own website or Facebook page, visuals or words.
Copying my post partially, or fully, is strictly prohibited.
(Visited 805 times, 1 visits today)