I am delighted to be a part of the "Celebrating Baby's First Year" event with Dayna at Lemon Lime Adventures and a TON of other mom bloggers!  So far this week, she has taken a look at how to help new parents, tips and resources for taking care of babies, and feeding baby during the first year.  Today we are talking about "Baby Milestones & Firsts".
When I think baby's first year – I think of recording it because it flies by so very quickly.  And when I think "recording" those moments, I don't necessarily mean whipping out the video recorder, I'm picturing paper – pretty paper to record those moments down on.
Anything paper, or stationary, just screams to me from across the room & makes me insanely happy – I love pretty paper products.  They can make a sad day brighter.  So, what better way to kick off baby's first year than with a fab new Ultimate Baby Book!!
After I designed my blogger planner, calendar, and menu planner – several have asked about others; wedding, baby, homeschool – to name a few.
And today I have for you a fab new Ultimate Baby Book to kick off baby's first year and record it in a beautiful way!
It is 35 pages total (+ the cover!) – wowzers!  And I picture it either bound spirally or hard bound would be pretty too.
What is included in the 35 (+ the cover) pages, PDF digital download, of the Ultimate Baby Book: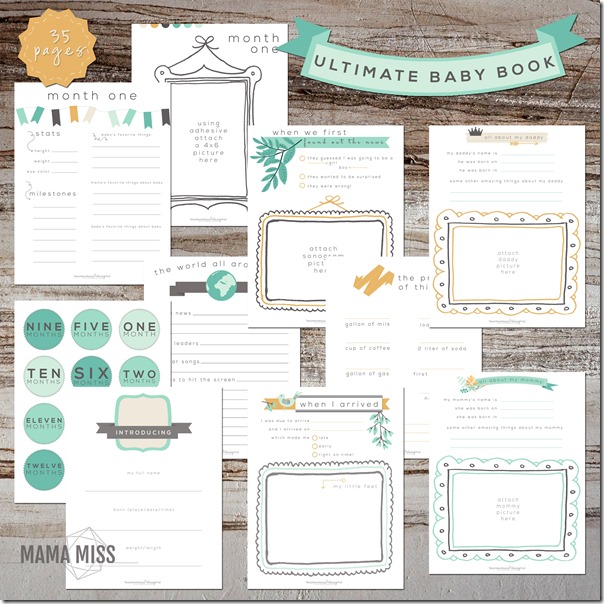 Well, besides the PRINTABLE ONESIE IRON ONS for each month (which retail for $12 and up on Etsy – yowzers), it includes these individually designed pages…
(12 pages) months one through twelve – stats & milestones
(12 pages) months one through twelve – picture frame
(4 pages) months one through twelve – patches
(1 page) introducing
(1 page) when we first found out the news
(1 page) when I arrived
(1 page) all about my daddy
(1 page) all about my mommy
(1 page) the world all around me
(1 page) the price of things
cover sheet

How fun is that!?  All that for just $9.99 $6!!!
Here's what you'll need to create this PDF digital download at home.
printer
white heavyweight paper, I used the Staples brand – 8 1/2" x 11" color laser & color copier paper, 32 lb 98 bright
binding service (just go to Staples & have it bound) or you can just use a slim 3 ring binder too
(ps – if you are going to a Staples or copy place to have it bound – make sure you grab this print release just in case :)
Wait, there's more!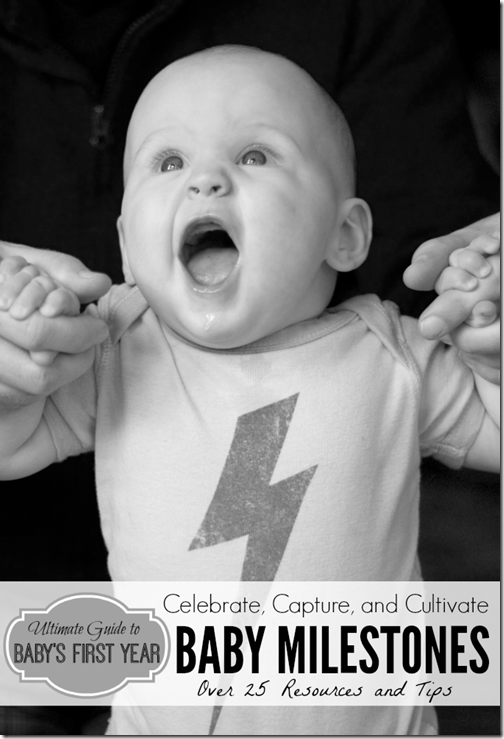 Here are the other "Baby Milestones & Firsts" for today too…
Ultimate Guide to Baby Milestones and Firsts
~ Lemon Lime Adventures
* Baby's First Keepsakes
* Baby's First Big Moments
* Capturing Baby's First Moments
* Baby's First Milestones
Wait, even more!!
Head over to Lemon Lime Adventures to enter not one, but two, AMAZING, HUGE, SPECTACULAR giveaways too…
Giveaway ONE
Giveaway TWO
giveaways have ended!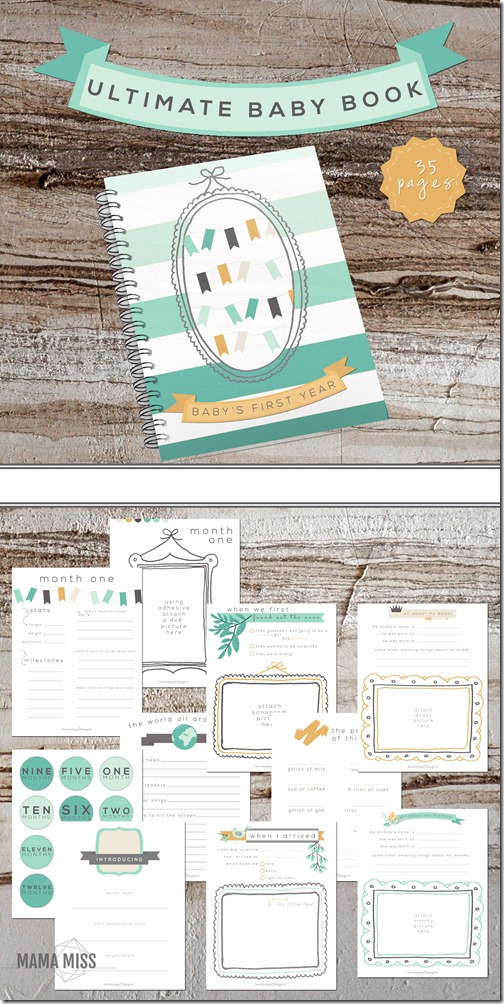 ♥
Like what you see?!
You can connect with me on:
Pinterest || Facebook || Twitter || Google +
♥
© Mama Miss. All images & content are copyright protected.
Feel free to share ONE picture and linking directly to this post for download.
Please do not copy directions, ingredients, or pdf files for your own website or Facebook page, visuals or words.
Copying my post partially, or fully, is strictly prohibited.
All work by Mama Miss is licensed under Creative Commons Attribution-NonCommercial-NoDerivs 3.0 Unported License.
♥♥♥
(Visited 54,637 times, 2 visits today)