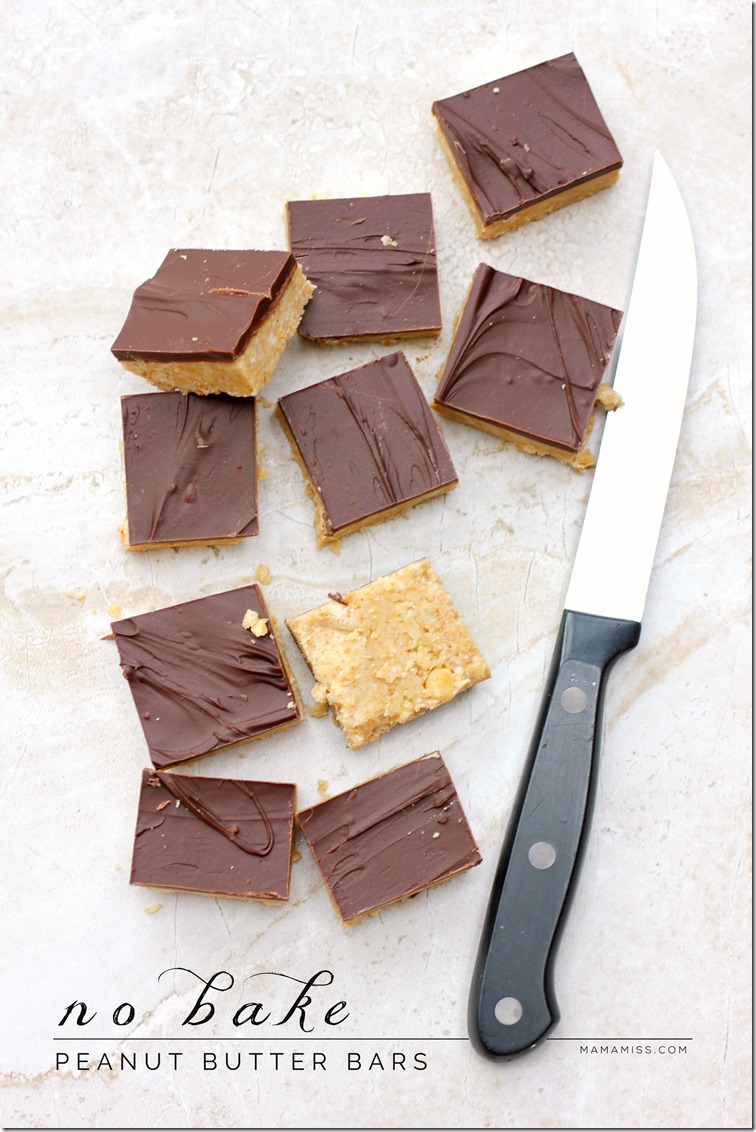 Now I didn't invent these – these bars of peanut butter perfection have been around for ages.  My mom makes a version a Christmas time that is similar to this so I've had them adapted many different ways over the years, but I do have to say that this is my favorite version so far.  These NO BAKE Peanut Butter Bars are creamy and pretty much melt in your mouth.
And instead of chunky peanut butter (which would be the normal add in) I wanted it to be chunkier, so I added nut topping.
Nut topping?!  You know the stuff you can find with the ice cream toppings at the grocery store.  I really like it because it's several nuts all together; peanuts, almonds, cashews, walnuts.  They are there all chopped up ready for ya – no need to dirty a food processor. They are my secret go-to add in – great for salads, sweets, recipes, you name it :)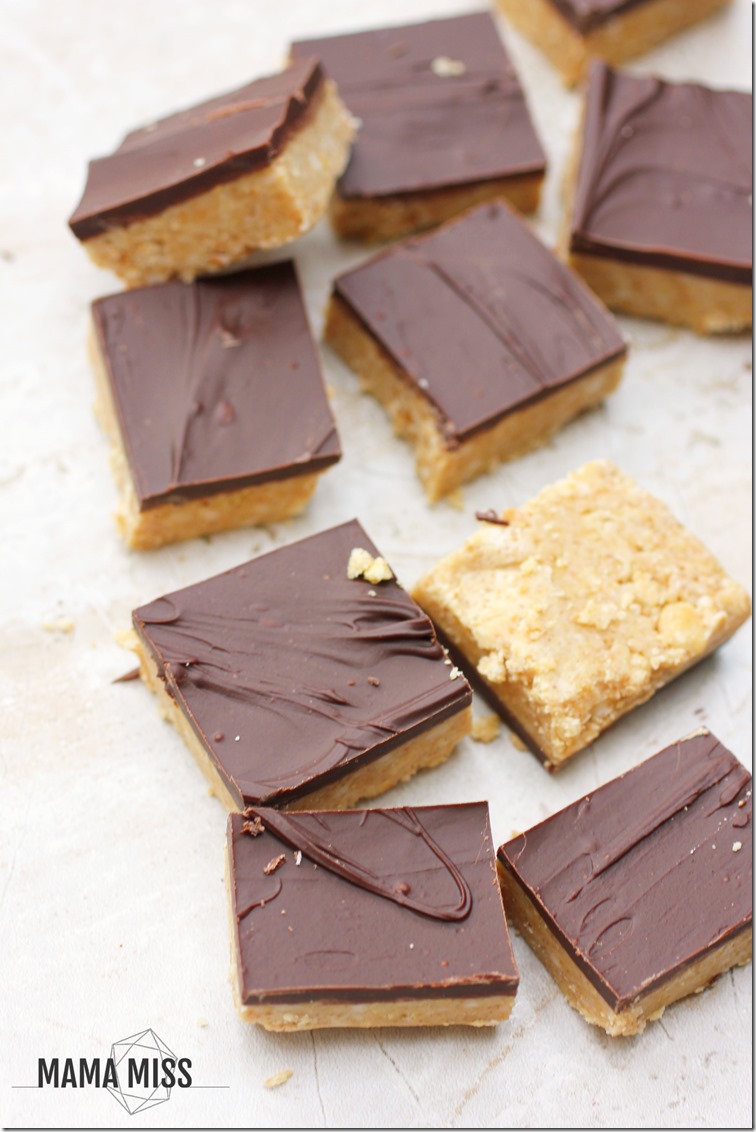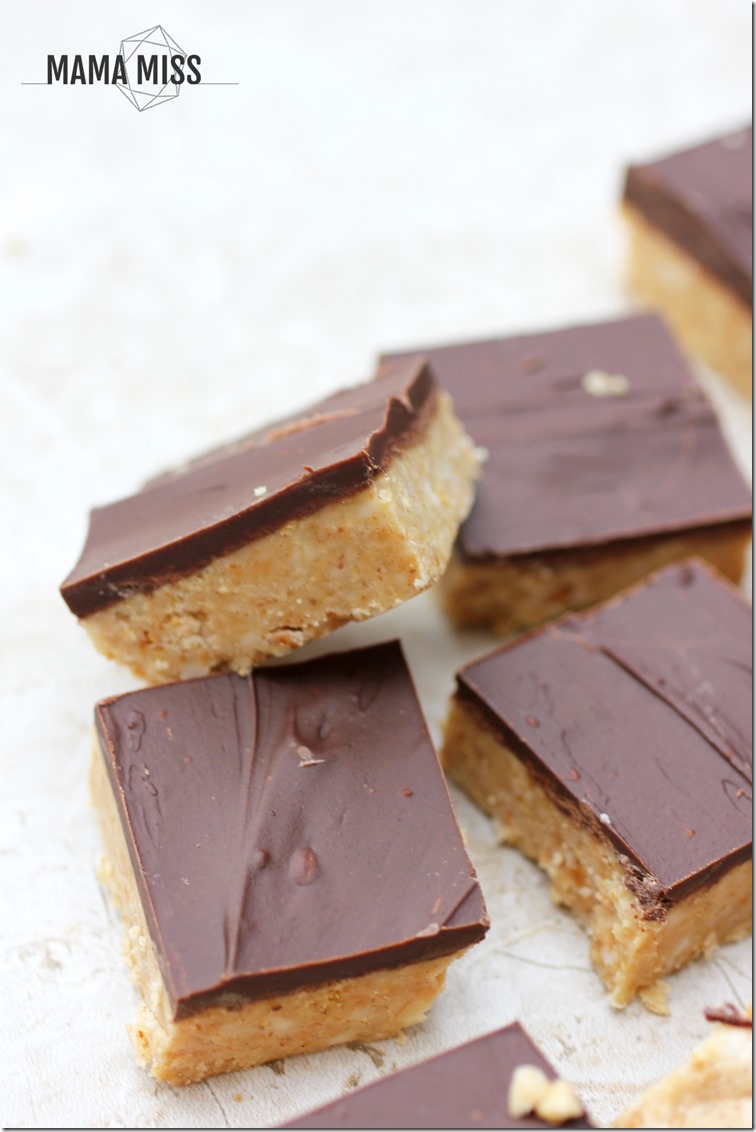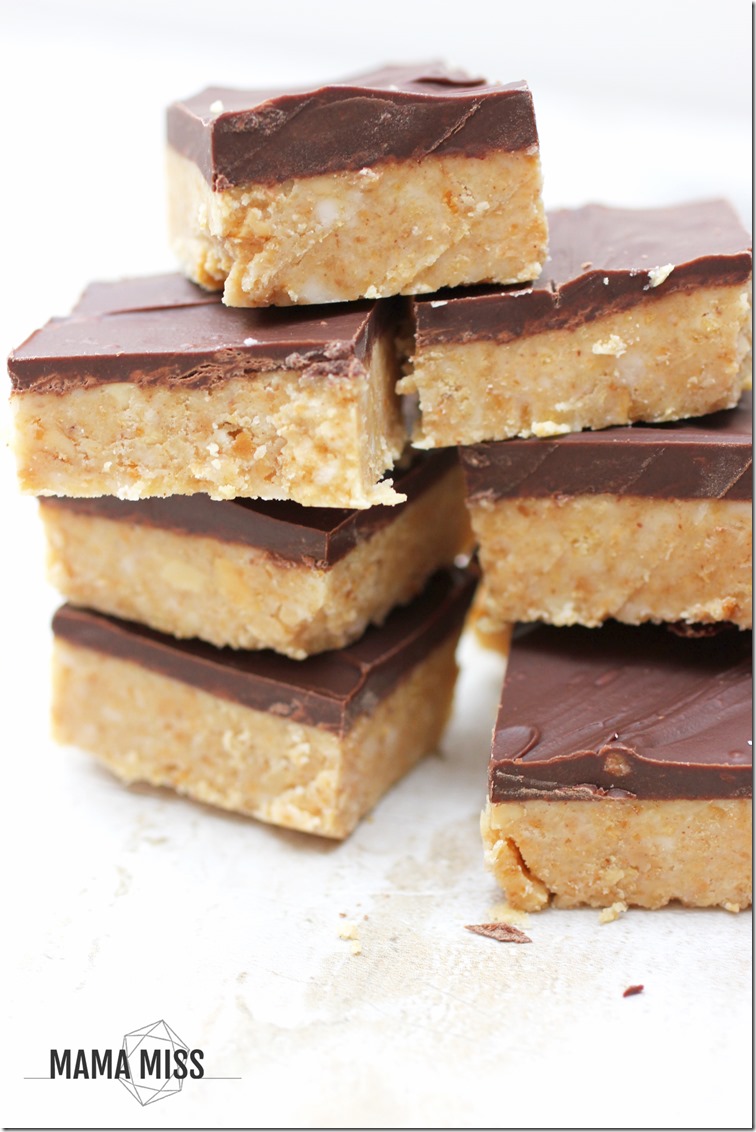 No Bake Peanut Butter Bars
These No Bake Peanut Butter Bars are peanut butter perfection. They will melt in your mouth & fill that peanut butter and chocolate void in your belly.
Ingredients
3/4 cup graham cracker crumbs
1/2 cup butter, melted
2 cups confectioners' sugar
1/2 creamy natural* peanut butter
1 cup semisweet chocolate chips
Instructions
Grease an 8-inch square pan.
In a large mixing bowl. combine graham cracker crumbs and butter; Mix well.
Stir in confectioners' sugar, peanut butter, and nut topping; Mix well.
Press mixture into the bottom of the pre-greased 8-inch square pan.
In a double boiler, melt the chocolate ships and stir until smooth.
Spread the chocolate over the peanut butter layer.
Chill bars for 30 minutes; cut into squares.
Chill the bars once more, until firm, about 30 minutes longer.
Store bars in the refrigerator.
Notes
*natural = no sugar, only peanuts & salt (or just peanuts). **and label warning - just because it says "natural" on the label - 99% of the time it's not, read the ingredient list. (Smucker's Natural & Market Pantry Natural, a Target brand are good choices)
https://www.mamamiss.com/blog/2014/10/08/no-bake-peanut-butter-bars/
All rights reserved Copyright 2012-2019 Mama Miss Blog and Designs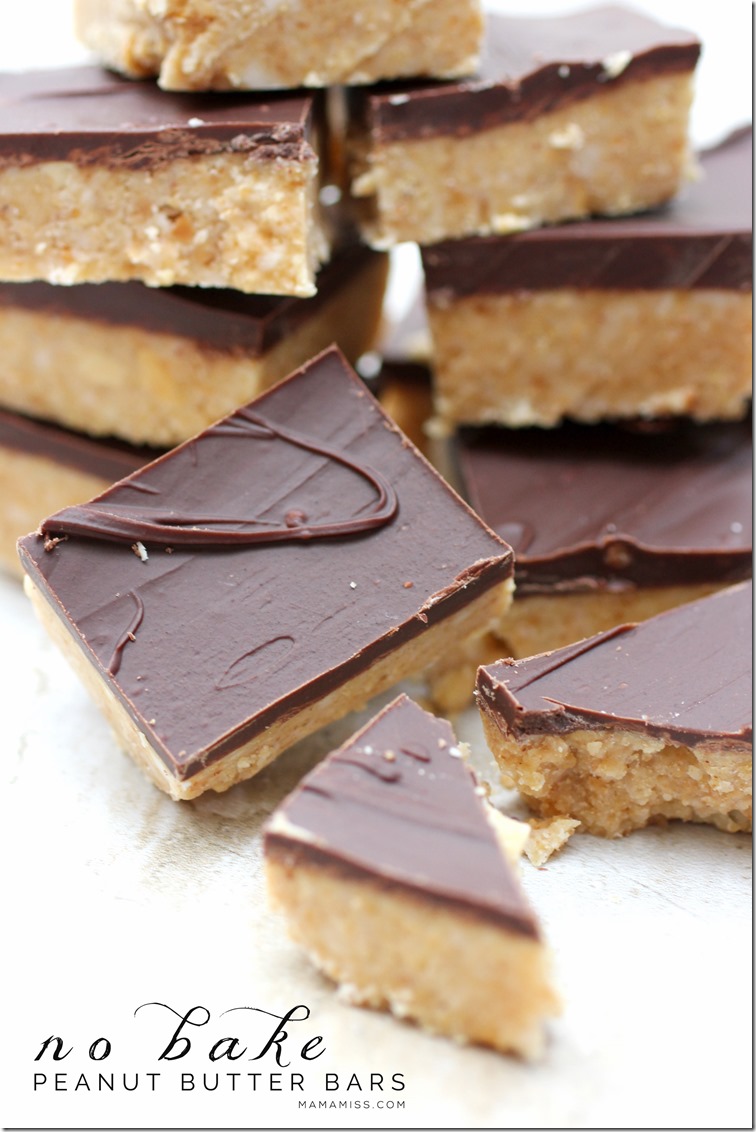 ♥
Like what you see?!
You can connect with me on:
Pinterest || Facebook || Twitter || Google +
And don't miss any updates…
♥
© Mama Miss. All images & content are copyright protected.
Feel free to share ONE picture and linking directly to this post for download.
Please do not copy directions, ingredients, or pdf files for your own website or Facebook page, visuals or words.
Copying my post partially, or fully, is strictly prohibited.
All work by Mama Miss is licensed under Creative Commons Attribution-NonCommercial-NoDerivs 3.0 Unported License.
♥♥♥
(Visited 4,385 times, 1 visits today)