Need some simple service project ideas for your kiddos?!  I've got some great ideas for you!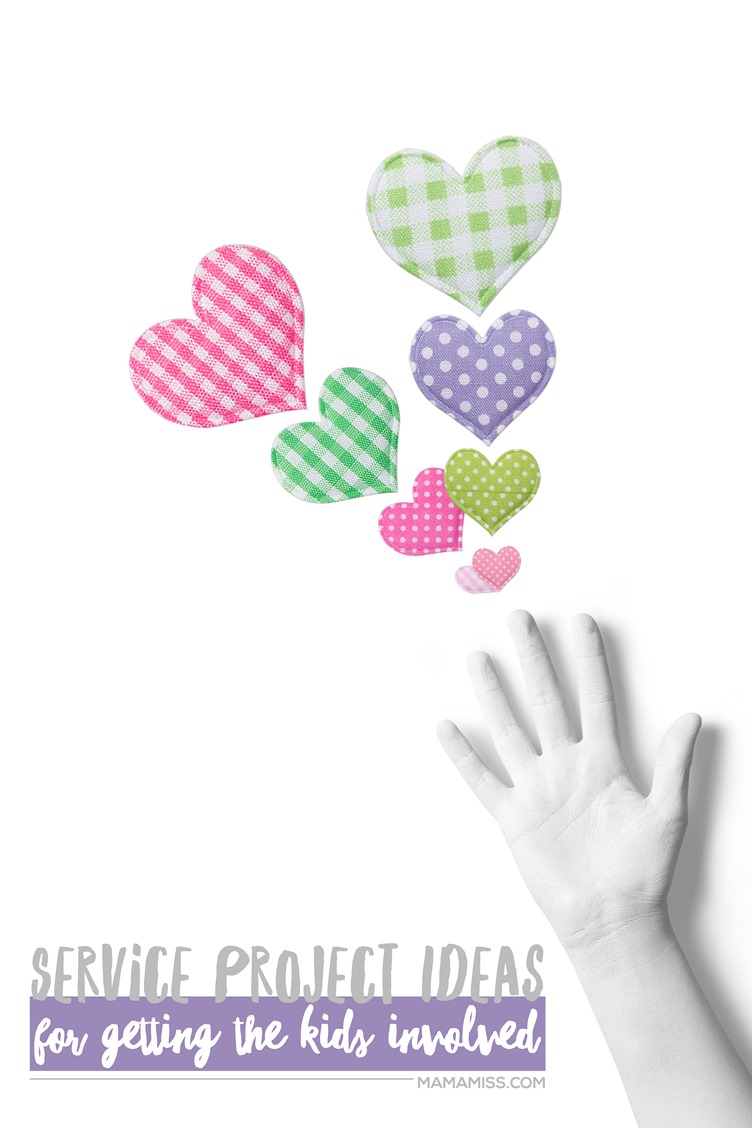 I am always looking for ways for the kiddos to volunteer their time to help others, and they are always wanting to help.  Most of the usual volunteer places are very limited in letting children partake in volunteer duties.  But good news – I have a few service project ideas for you to get the kiddos involved in and/or volunteering their time.
As we work to create light for others, we naturally light our own way.
Service Project Ideas for Kids
Crafts for Kids
Our local abused women's shelter has a Youth and Children's Services Wish List.  Using their wish list we created these little activity bags placed in gallon sized ziplocs to donate for the kids at the shelter to enjoy.  Use our ideas, or create your own :)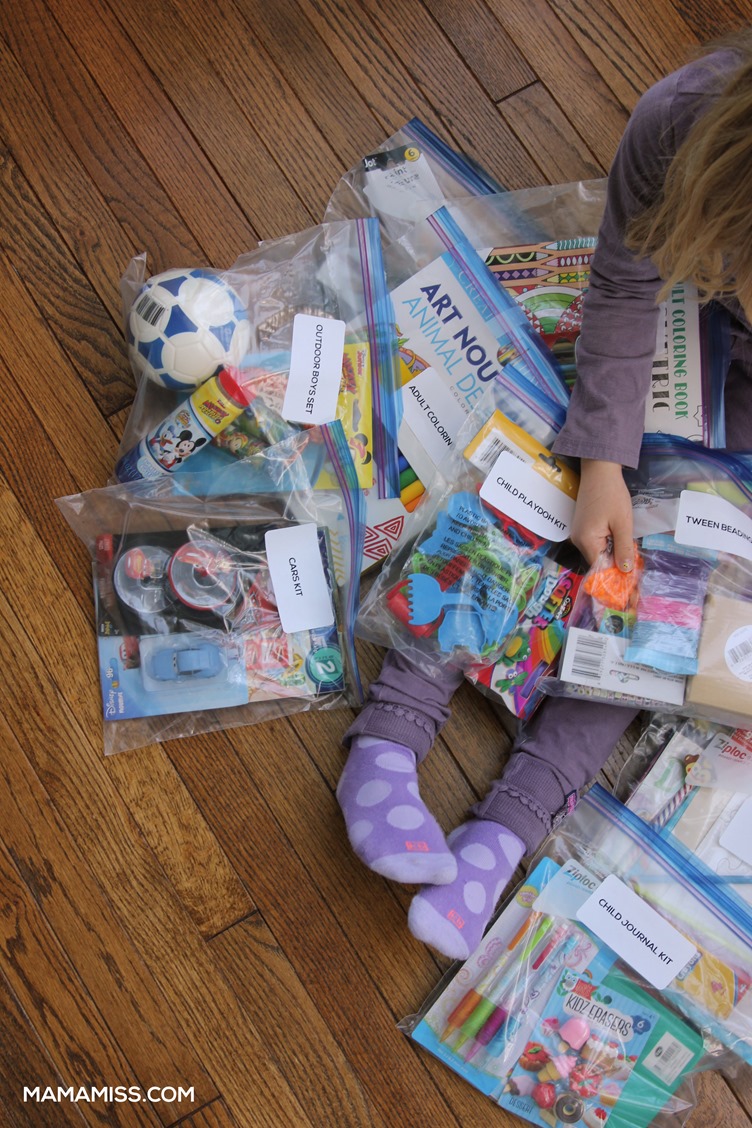 Operation Christmas Child
These boxes have become our tradition every year.  Check them out here for more info.  We head to the dollar store, the kids grab a basket and work really hard, and with a lot of thought, on filling their boxes.  We then drop them off at a designated donation spot and send them on their way to a deserving child.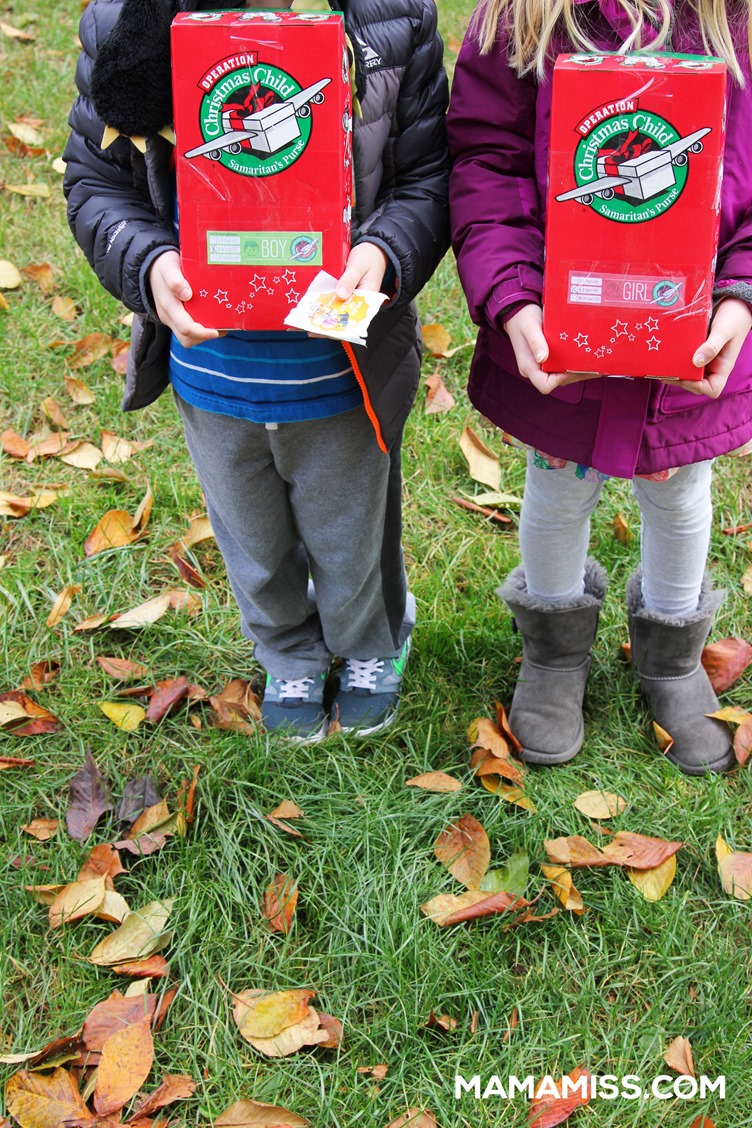 Thanksgiving Dinner Bags
Our local food bank does a yearly event where you can donate thanksgiving bags.  Basically they give you a list of items, of suggestions for a thanksgiving dinner, along with a gift card to a local grocery store.  The kids really like putting these together for a family in need for the holidays.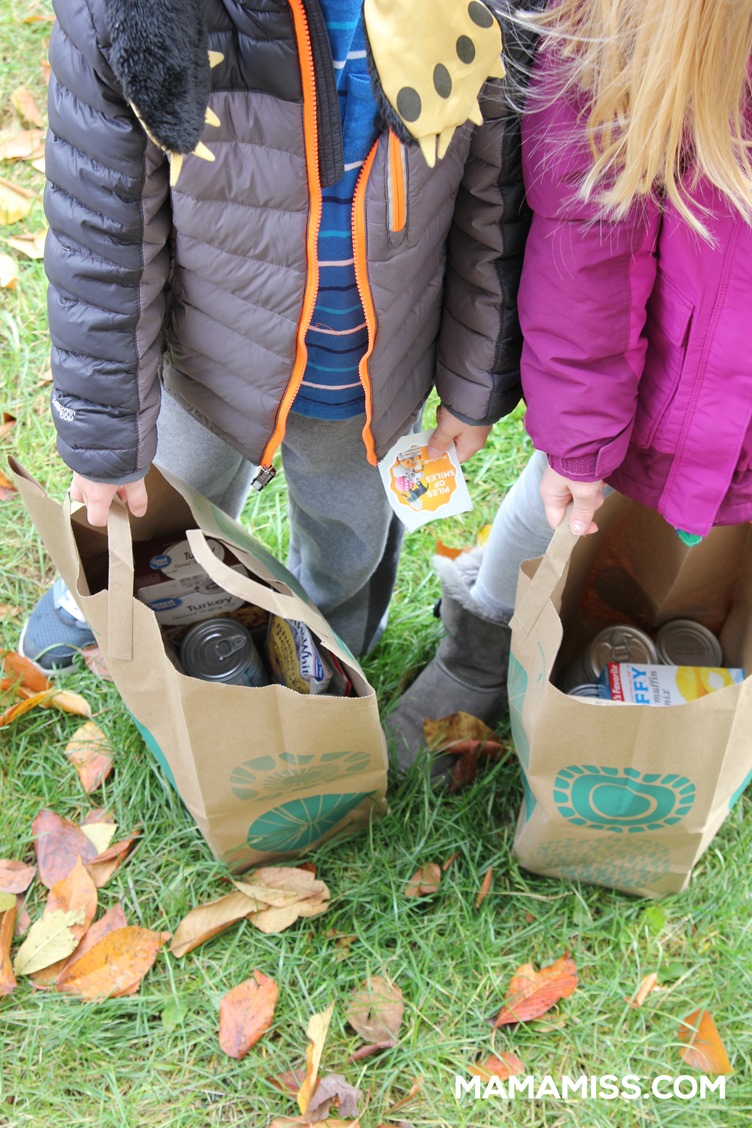 Other Service Project Ideas
Donate supplies to your local animal shelter
Most animal shelters have wish lists on their websites, print out the wish list & take the kiddos to Target, Walmart, or the Dollar Store and pick out a few things to donate to your local furry friends.
Gather and donate food to a local food bank
This is an easy one.  Before heading to your local grocery store, check to see if your local food bank has a current wish list of items on their website or a lot of times they post the most current needs on their facebook page.
Donate books to the library for their fundraising sales
Most libraries, like mine, have regular book sales.  Have your kiddos clean off their shelves and donate to the library for their upcoming book sale.  At our library the money made from the book sales go directly to fund the children's programs at the library.  It's a win-win.
Bring cookies, coffee, or other treats to your local fire or police station
This is one we love to do, it's pretty self explanatory.  Yet, keep in mind it's always better to bring pre-packaged treats from the store instead of baking them.
Kindness bomb Starbucks gift cards
We do this one every holiday season. I buy 10, $5 Starbucks gift cards and give five to each kid (they love picking out the cards too – every holiday season they have all kinds of fun designs).  So what happens is, while we're out running our errands they are in charge of kindness bombing 5 people each – they LOVE doing this – brightening someone's day through a random kind gesture :)
Even More Service Project Ideas
Donate a birthday party box to a local family shelter or women's shelter, so that when a kiddos birthday comes up, they have all the basic stuff to celebrate their day away from home.  So, just take your kiddos to your local Target or Walmart and get some balloons, cake mix & frosting, candles, birthday hats, party blowers and streamers – place these items in a fun birthday gift bag for an instant party.
For my kids past birthdays they have chosen to request donations from their guests to their requested charities in lieu of receiving gifts.
With T's birthday this summer, he had his birthday at the animal shelter and chose to donate items (that his guests brought from our animal shelters wish list) to our local animal shelter.
Now for V's birthday last month, she picked this great charity through Evite called Keepers of the Wild.  Evite has an option at the bottom of the invite to add an Amazon wish list and/or add a charity.  Before we picked the charity that we did, we researched online to make sure it was a legit charity – you can look up any charity here to see how it is rated.  If you're anything like me, the kids have too many toys as it is & it's a great way for them to spread their birthday love in ways to help others – and in our family it's birthday love to animals :)
Get Involved
Your child CAN volunteer! These are some great service project ideas for getting your kids involved in the community. You have the ability to inspire your littles to make a difference in the lives of others.

INSPIRE OTHERS BY SHARING!!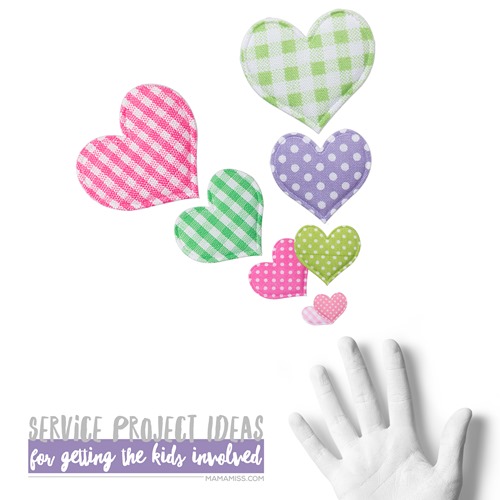 Like what you see?!
You can connect with me on:
Pinterest || Facebook || Twitter || Google + || Shop
© Mama Miss. All images & content are copyright protected.
Feel free to share ONE picture and linking directly to this post for download.
Please do not copy directions, ingredients, or pdf files for your own website or Facebook page, visuals or words.
Copying my post partially, or fully, is strictly prohibited.
All work by Mama Miss is licensed under Creative Commons Attribution-NonCommercial-NoDerivs 3.0 Unported License.
(Visited 1,166 times, 1 visits today)