Looking to add a little more color to your Christmas, well, I've got you covered for a Kid-Made Colorful Christmas.  I've put together some of the most colorful, vibrant, vivid Kid-Made Christmas Ornaments and Gifts to share with you!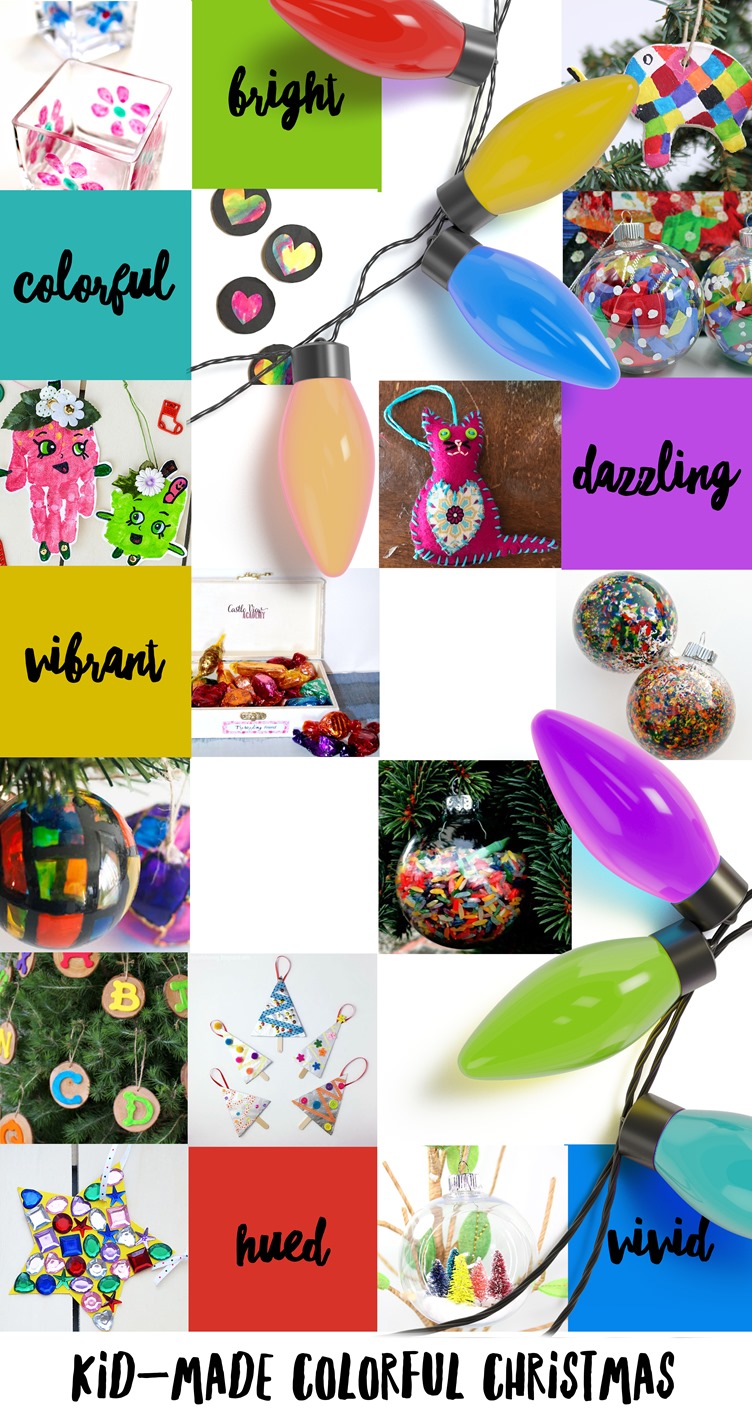 All of these Kid-Made Colorful Christmas Ornaments and Gifts look like they'll be so much fun to make, and a great way to celebrate a fun-filled Christmas. These colorful Christmas ideas would be perfect for that school holiday party too! Oh – and these lovely ornaments & gifts are also all inspired by kiddo books – how fun is that?!
To get the individual Ornament and/or Gift instructions, just click on the links.
Color is a power which directly influences the soul.
Kid-Made Colorful Christmas
1. Rhythms of Play: Hand-Painted Candle Holders | 2. Happily Ever Mom: 2-Second Toddler-Made Ornament | 3. Mama Miss: Elmer Ornament | 4. Sunny Day Family: Dream Snow Ornament | 5. Fun Handprint Art: Handprint Shopkins Ornaments | 6. Feels Like Home: Felt Cat Ornament | 7. Happy Brown House: Melted Crayon Christmas Ornaments | 8. Castle View Academy: Golden Ticket Chocolate Box Inspired By Roald Dahl's Charlie and The Chocolate Factory | 9. Rainy Day Mum: Mondrian Christmas Ornaments | 10. Mosswood Connections: Look and Find Crayon Ornaments | 11. Rhythms of Play: Rustic Alphabet Wood Slice Ornament | 12. The Joy of Sharing: Aluminum Foil Christmas Tree Ornaments | 13. Artsy Momma: DIY Jeweled Rainbow Ornaments | 14. Mama Miss: Bottle Brush Forest Ornament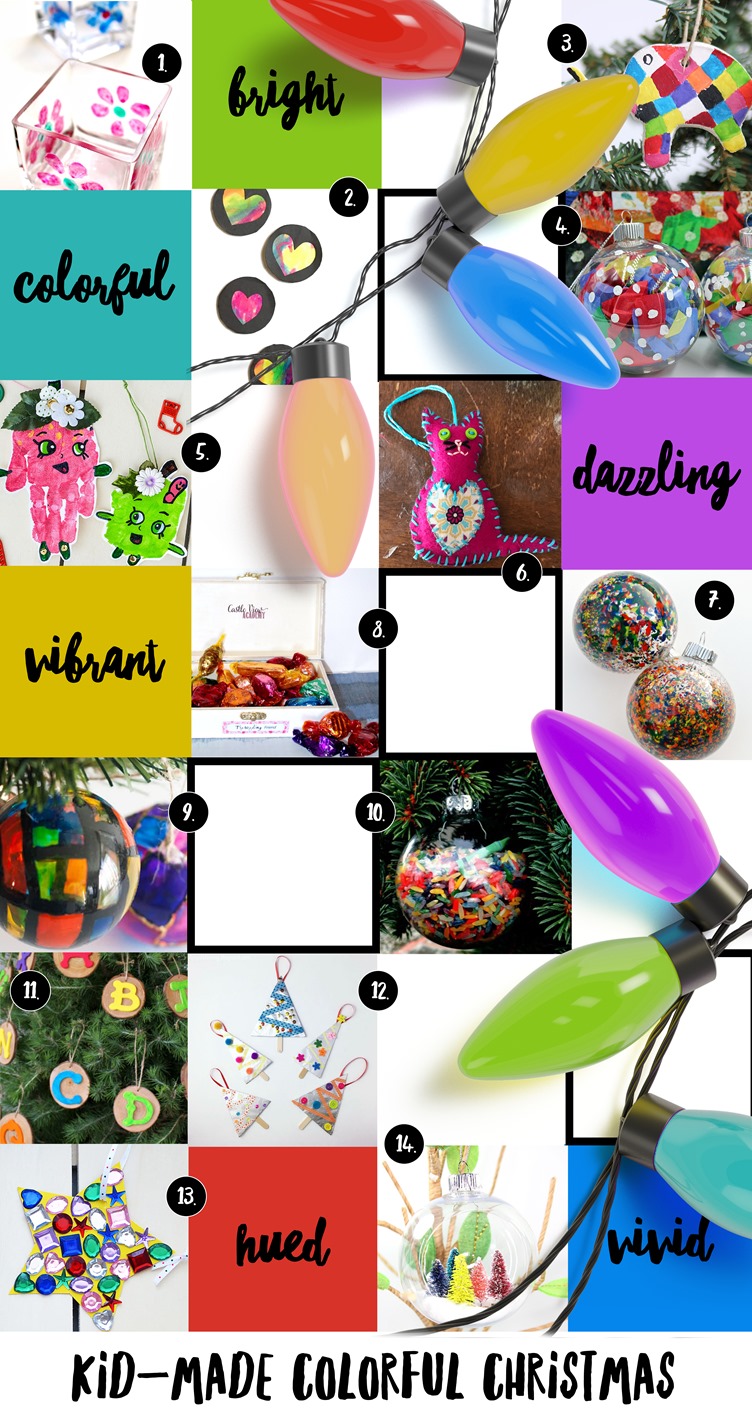 INSPIRE OTHERS BY SHARING!!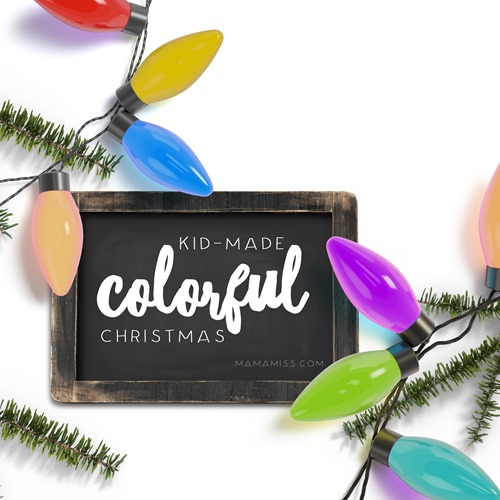 ♥
Like what you see?!
You can connect with me on:
Pinterest || Facebook || Twitter || Google +
And don't miss any updates, get new posts right away – sign up here…
♥
© Mama Miss. All images & content are copyright protected.
Feel free to share ONE picture and linking directly to this post for download.
Please do not copy directions, ingredients, or pdf files for your own website or Facebook page, visuals or words.
Copying my post partially, or fully, is strictly prohibited.
All work by Mama Miss is licensed under Creative Commons Attribution-NonCommercial-NoDerivs 3.0 Unported License.
(Visited 1,788 times, 1 visits today)