I have a deep-seated hankering to spread kindness in small ways. In spreading small kindness my kiddos have definitely caught the bug too, especially my daughter V.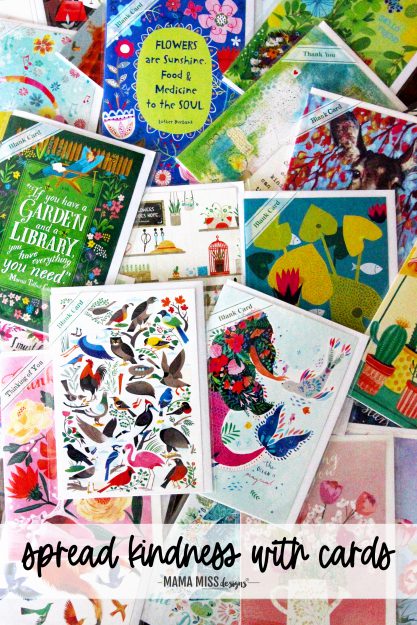 There are some really simple things kids can do to spread kindness – by doing, giving, and sharing.
Doing things, like picking up litter or helping a family member with chores.
Giving something, like donating supplies to an animal shelter or a local charity.
Sharing something, like sending a card or a picture to someone special.
One of V's favorite things to do is sharing, by brightening someone's day with sending cards – the ol' snail mail tactic. I mean, c'mon, who doesn't love getting mail?! We're not talking bills, folks, we're talking pretty cards.
Spread Kindness with Pretty Cards.
Last year during quarantine and unable to visit my mom, V & I were looking for a way to connect with friends and family we couldn't see in person. We discovered the beautifully illustrated cards that Trader Joe's sells. Sometimes I swear, I live under a rock – how had I not noticed these before?! Well, of course, we loaded up our basket with these colorful cards and what's even better than the gorgeous designs is the price tag – just 99¢ each!
Stunning illustrated designs
Unbelievable price
Cards for every occasion
A massive selection of blank cards to cater to your occasion
V now sends & gives cards to everyone; her grandparents, her friends, her teachers… and you know what has happened by her doing this?! It started a trickle-down effect. She now consistently gets cards & letters several times a week in return from her friends and grandparents. She spread kindness! A child's simple & small gesture had a giant effect that trickled over to the recipient(s) to spread kindness too.
In the age of text messages, emojis, and DM's, sending cards is such an inexpensive, thoughtful and meaningful way to spread kindness and joy.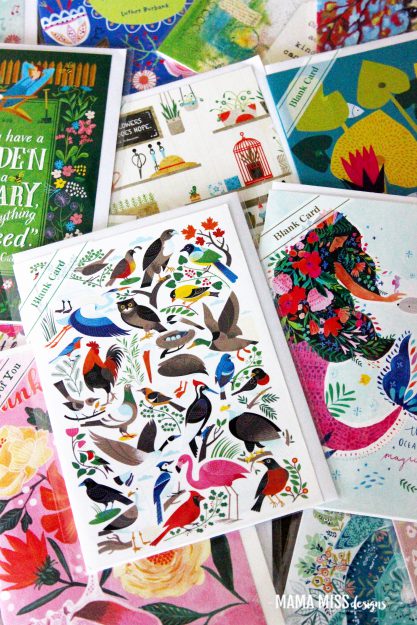 Have you ever noticed their cards?! They are absolutely gorgeous. I promise this is not a sponsored post – we just love them that much, lol we've been known to regularly buy 10-15 at a time. I even lined up a set of three cards in our entryway in 5×7 frames & continuously rotate the designs out. Because ummm quotes + pretty design = my heart all a-flutter.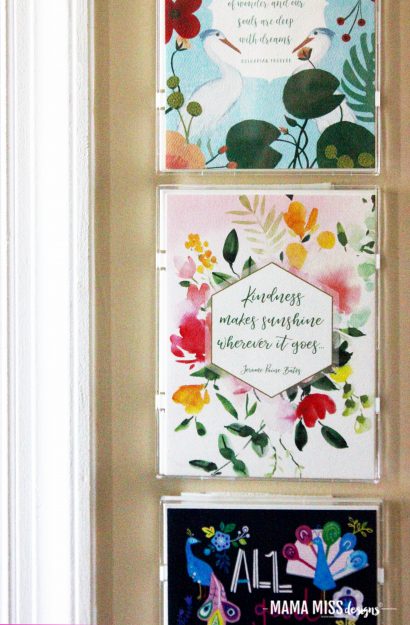 Some Exciting News.
Speaking of things we did during quarantine… ummm I kinda did a thing. You guys are going to love it!
I've been hard at work on a special project recently and I'm finally ready to tell you what it is! I've been writing a book and I'm so excited to share more details (including the cover and how to pre-order your copy) with you soon. Be sure to keep an eye out for my official announcement this coming Tuesday!

INSPIRE OTHERS BY SHARING!!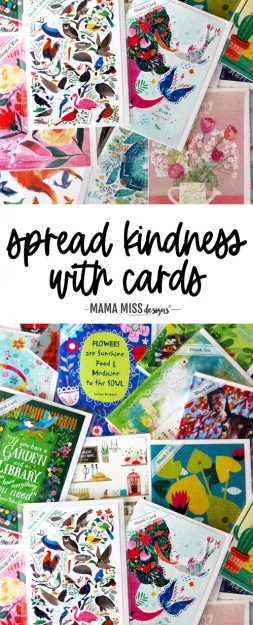 Like what you see?!
You can connect with me on:
Pinterest || Facebook || Twitter || Instagram || Shop
And don't miss any updates, get new posts right away – sign up here…
♥
©Mama Miss®. All images & content are copyright protected.
Feel free to share ONE picture and linking directly to this post for download.
Please do not copy directions, ingredients, or pdf files for your own website or Facebook page, visuals, or words.
Copying my post partially, or fully, is strictly prohibited.
All work by Mama Miss is licensed under Creative Commons Attribution-NonCommercial-NoDerivs 3.0 Unported License.
(Visited 839 times, 1 visits today)